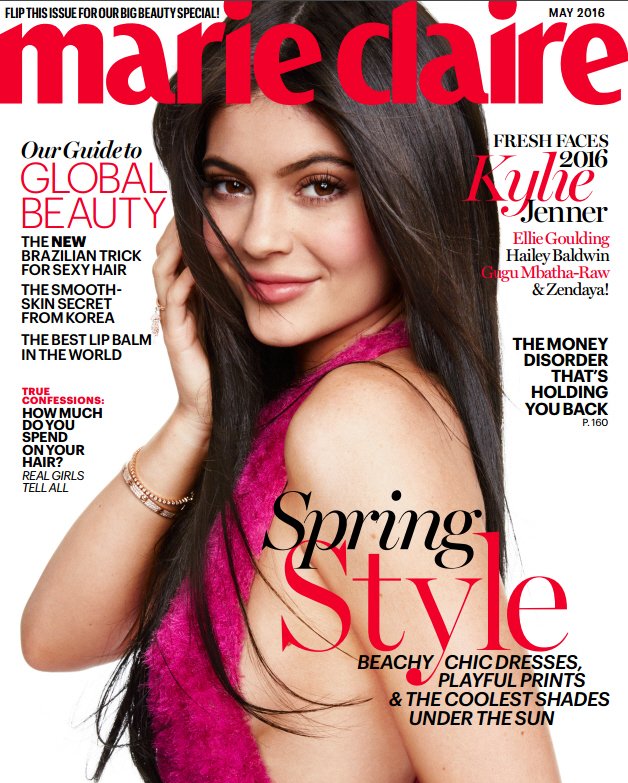 Marie Claire's May issue has multiple covers, devoted to "Fresh Faces." While Kylie Jenner is young, I would not exactly call her a fresh face, you know? Unless there's some sort of implied shade, like her face looks "fresh" these days because she keeps getting all of this work done. Marie Claire also gave covers to Hailey Baldwin, Gugu Mbatha-Raw, Zendaya and Ellie Goulding. CB and I are splitting up the covers, and in this post, we're mostly talking about Kylie's Fresh Face and how vapid she is in print interviews/life. Some highlights from her interview:
On learning more details surrounding her dad's transition along with the rest of the world in his Diane Sawyer interview: "I've always known. It was a secret we just couldn't talk about."

On her ability to influence others and have fun with it: "I started wigs, and now everyone is wearing wigs. Kim [Kardashian] just used my wig guy last night…I just do whatever I want to do, and people will follow."

On posting photos on social media: "When I post sexy photos, I always regret it. Like, Oh my God, everyone is seeing my body. I get really weird about it."
And for this, she got a Marie Claire cover. I get that there's some new math involved with celebrity magazine covers and such, but this just makes me feel sorry for Gugu, because she's actually a talented actress with a lot to say about her profession and the world. You can read Marie Claire's highlights here – Gugu says that she would love to play Rosa Parks one day and she thinks Will and Jada Smith were "very brave" for boycotting the Oscars this year.
As for Kylie's words… I seriously doubt she regrets posting sexy photos on her social media since that's a huge part of her career at this point. She's built a small empire mostly from her social media presence, and not a week goes by without Kylie posting a photo of her booty, her cleavage, etc.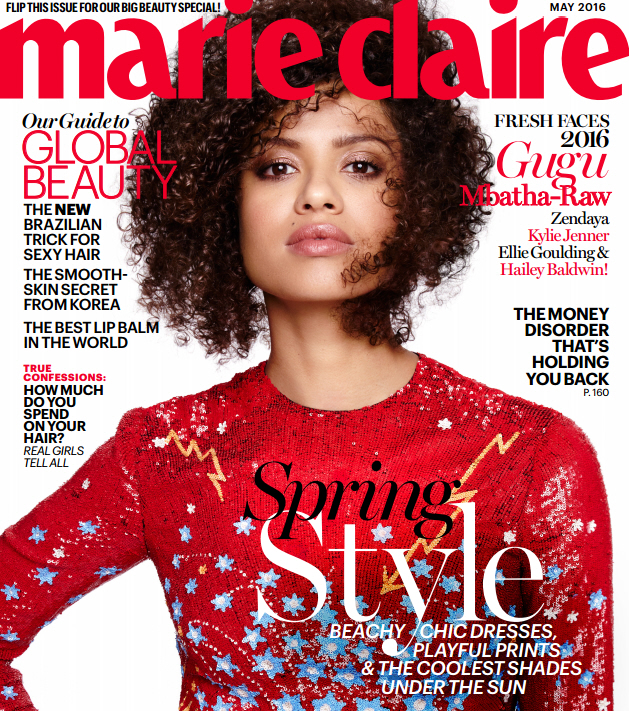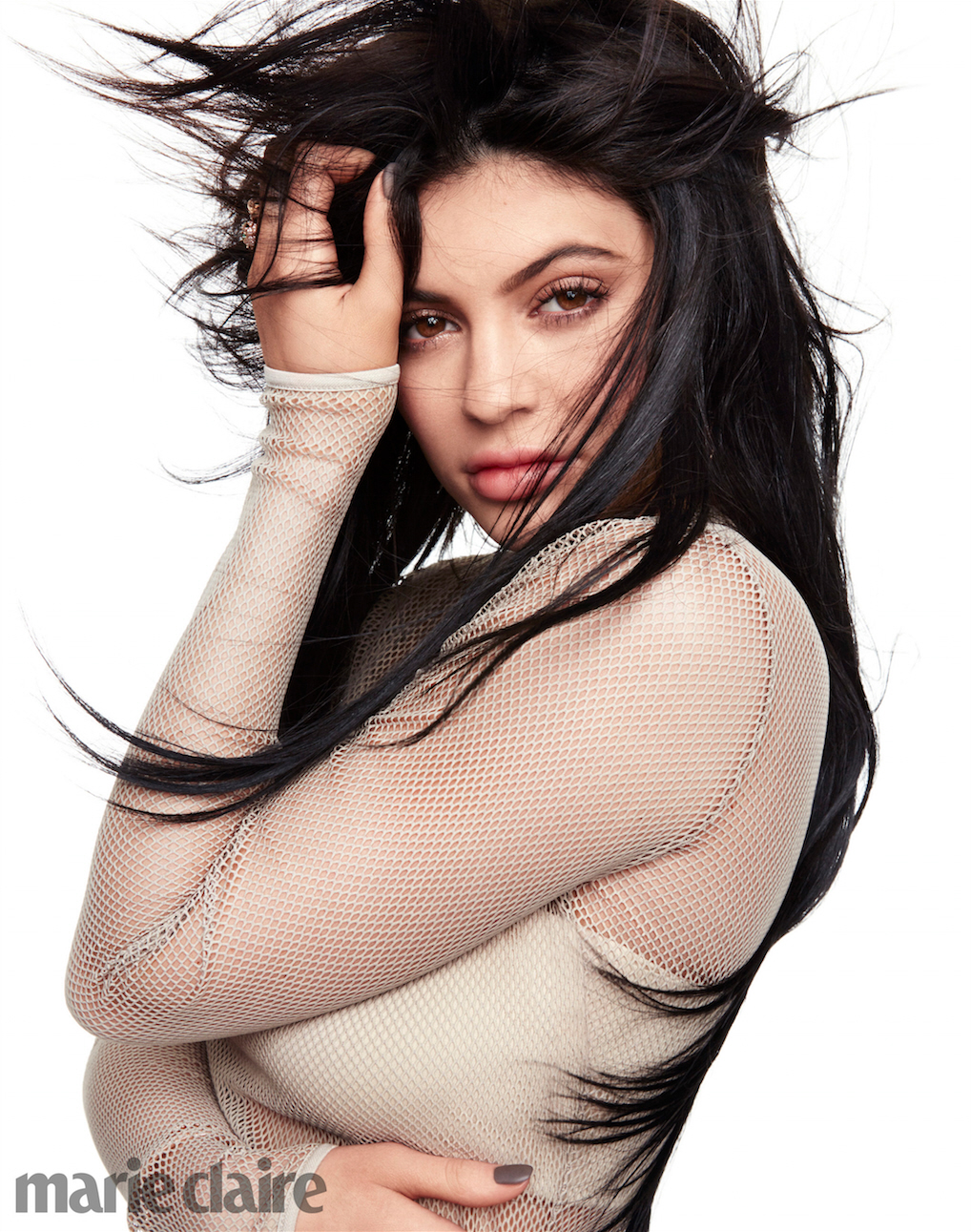 Photos courtesy of Tesh/Marie Claire.