During an interview with a Tampa, Florida radio station last week, Aussie rapper Iggy Azalea spoke about her relationship with her basketball player fiance Nick Young. More specifically, she talked about the video that Nick's teammate D'Angelo Russell leaked, showing the LA Laker player boasting about a romantic interlude with another woman. The rapper alluded that she wasn't quite sure what "bro code" was (and didn't really seem to care about it) and was surprised that the guys weren't making videos showing off typical "guy stuff" like "taking a dump" and "running through the halls naked."
The show's host started to ask Iggy what kind of athlete's wife she would be and she didn't let him finish his descriptions of the 2 types of wife (the first being the eternally-suspicious type) before she interjected:
No, I'm not cool with it. Like, you will have half a penis. I already said 'One more video, just one more thing, and you will lose a quarter of your meat.' That's why he got to slide this time. Just let me get some real evidence, and you're gonna lose half an inch.
Ouch. Iggy did add that she as letting Nick slide…this time. Last week, Iggy went on Ellen to discuss her relationship and her new music. She told Ellen of her relationship, "We're good. There isn't [controversy] at home, just on the Internet."
The singer has been on the defensive on social media, addressing the trolls who attack her for her rapping, her skin color and her plastic surgery, which she told Ellen was a "personal choice." Last week, she took to Twitter after fans noticed she wasn't wearing her engagement ring.
I was on my way to a photoshoot where i would need to remove it… would you leave a milli in the dressing room? https://t.co/6axUZSfsCD

— IGGY AZALEA (@IGGYAZALEA) April 8, 2016
Having haters is kind of part of the business, right? She's a big girl, she can handle it. I'm not sure if her joking about taking the Lorena Bobbitt approach to keeping Nick's little Laker in his pants is going to win her fans, but hearing her talk on the radio is at least less painful than listening to her new single.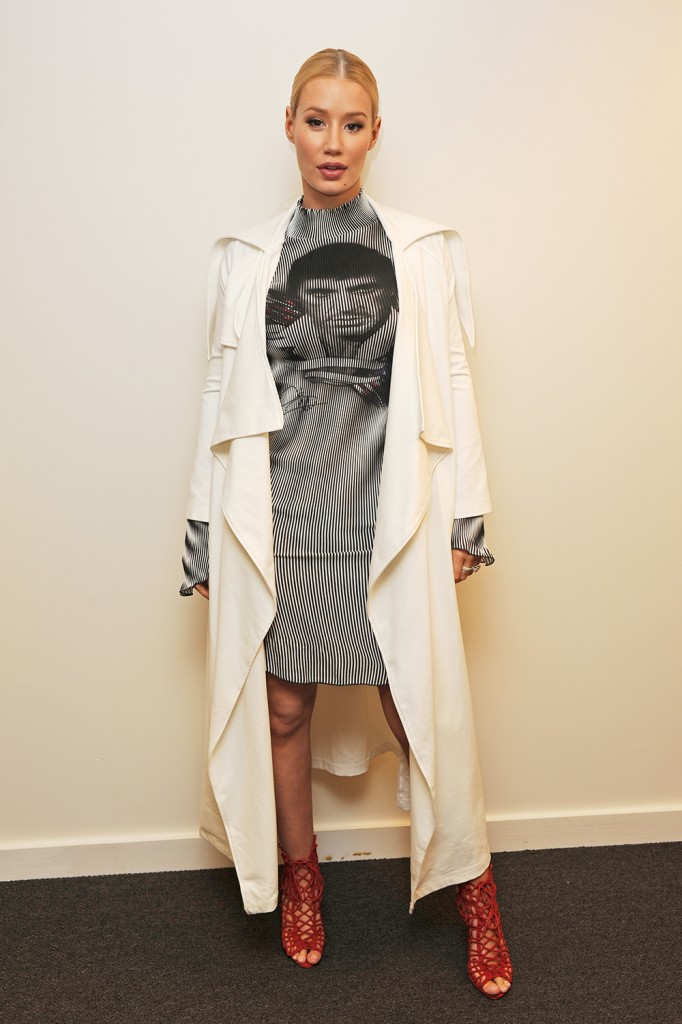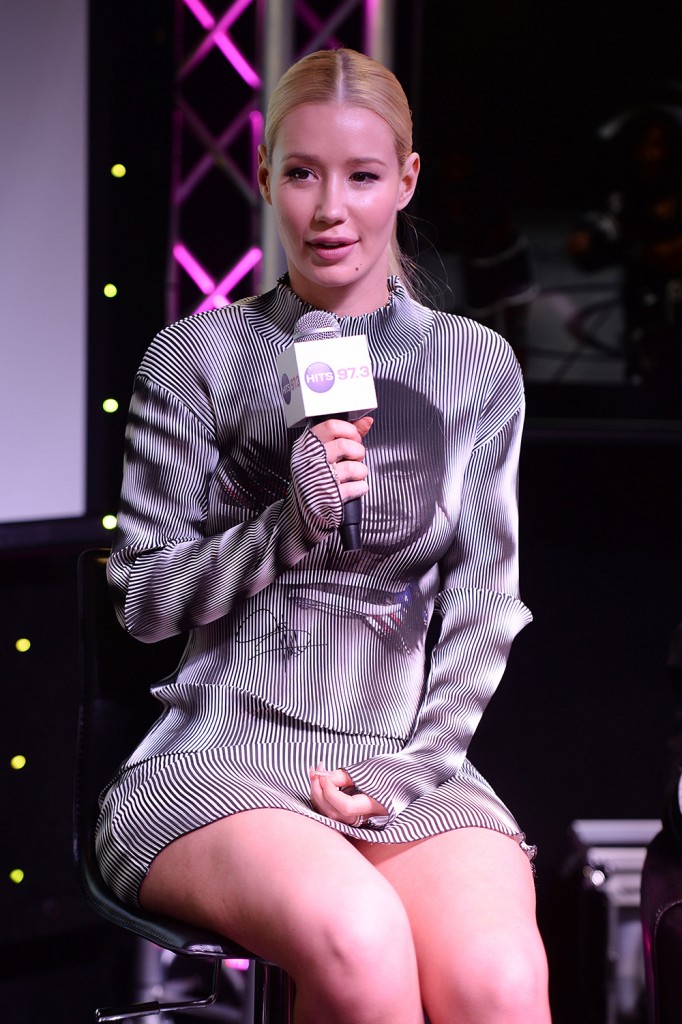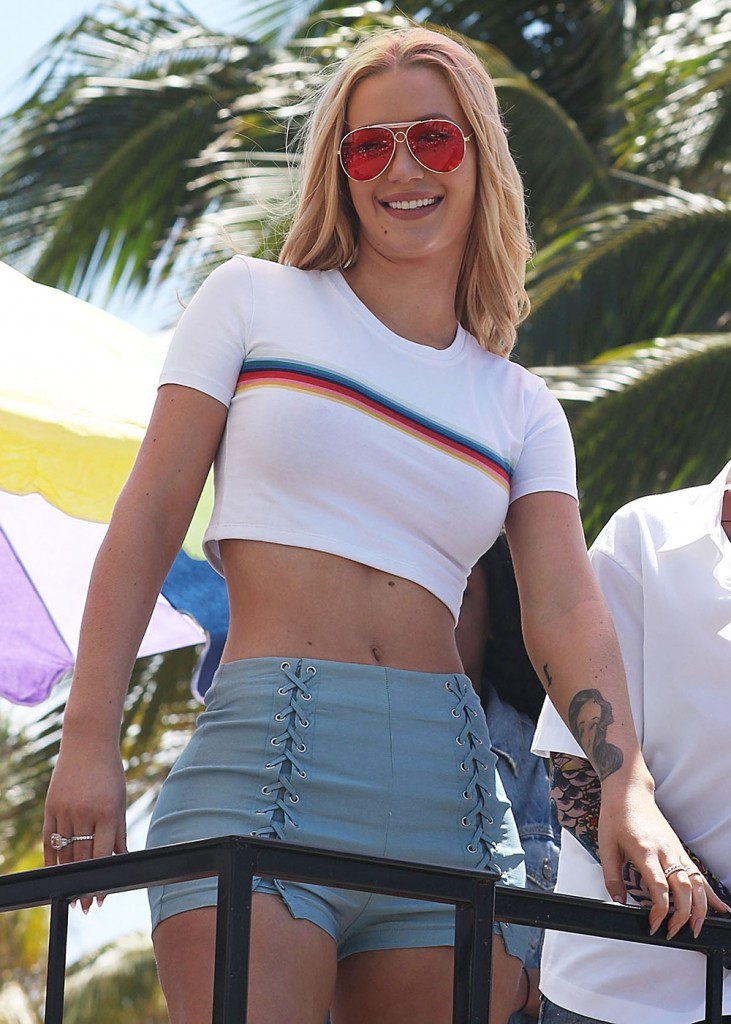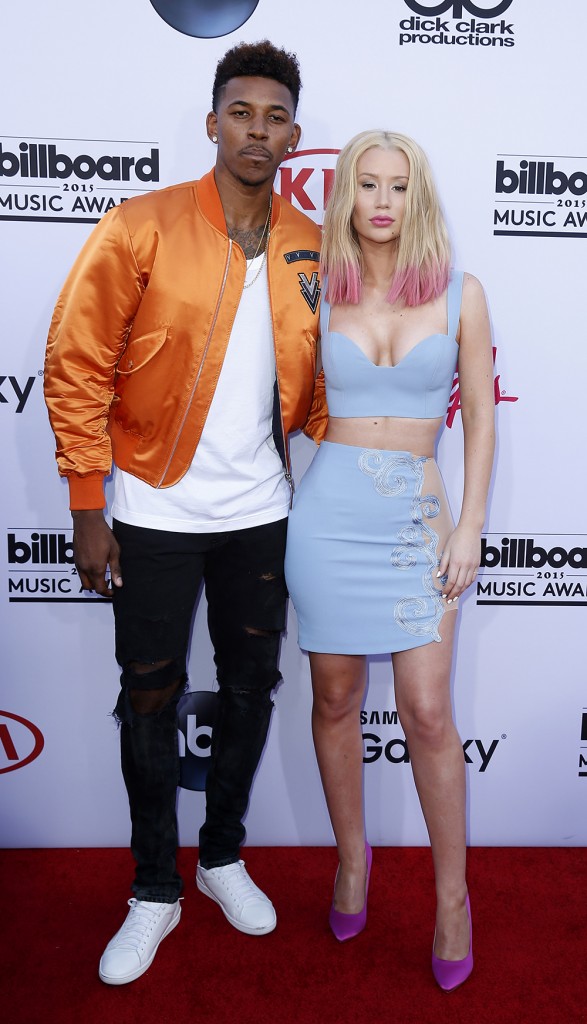 Photo credit: WENN.com, Fame Flynet