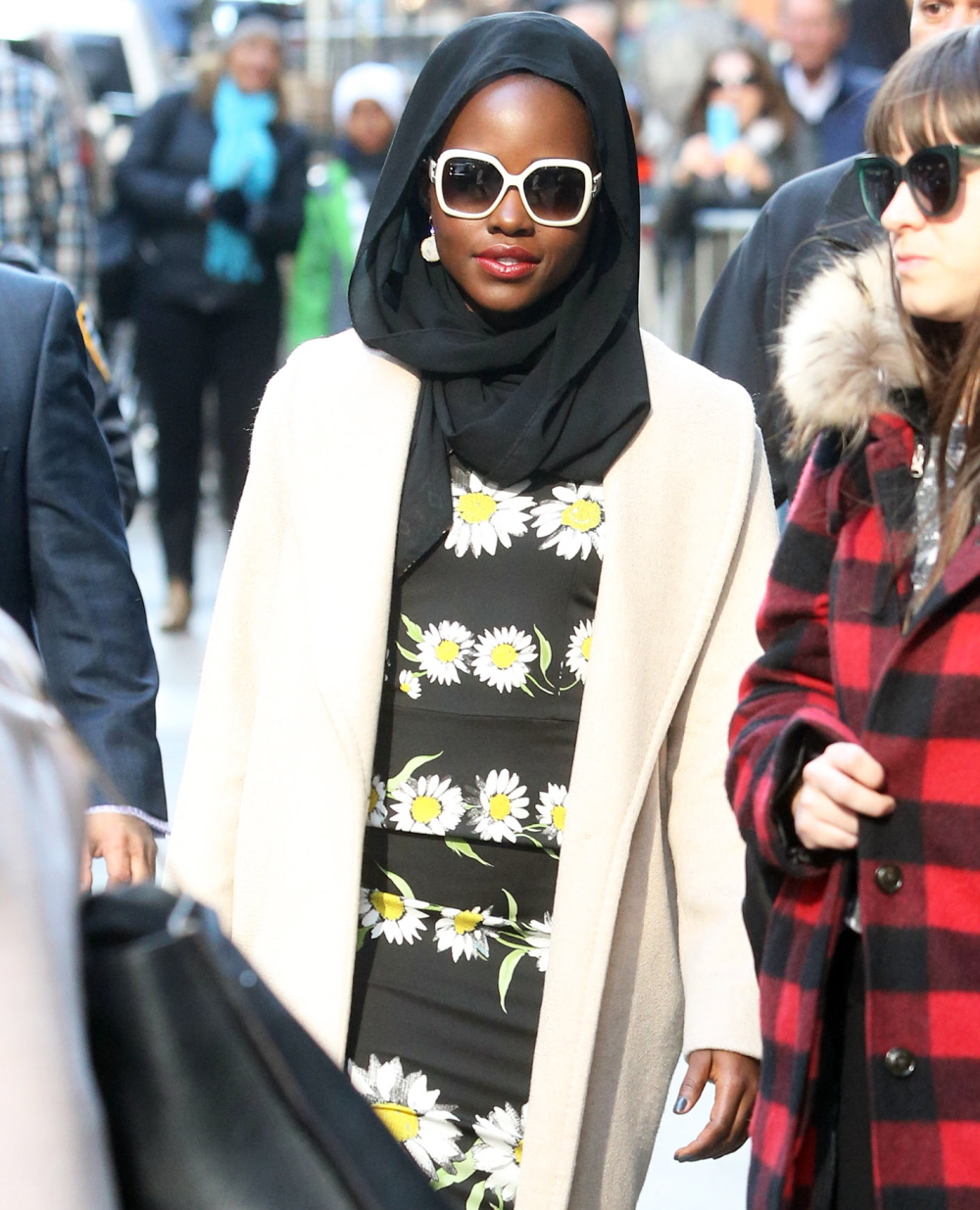 Here are some photos of Lupita Nyong'o out and about in NYC yesterday. She's a princess!! My God, this shot of her wearing a scarf over her hair, with those sunglasses and the ugly Dolce & Gabbana dress… she's just stunning. She changed clothes for her Good Morning American interview too, and that dress was so much better. Lupita is currently promoting her voice work in The Jungle Book. I could basically watch Lupita talk for hours.
That's cute that John Boyega sent her a special message. I love the way they say each other's names too. Do you think their relationship is really brother-sister or something else? I ask because I'd like to see Lupita get together with Michael B. Jordan. I think they would be smoking hot as a couple.
Meanwhile, Lupita recently talked to Stylist about how she lives at home in Brooklyn. But Lupita isn't curled up at home watching Game of Thrones and Better Call Saul. That's because she doesn't own a TV. Some highlights from her Stylist interview:
Having her own space: "It's vital. I make sure I spend time with myself every morning."

How she stays on top of the news: "I don't own a TV, but I do get my news in other ways. I have friends who are avid news readers, they give me the summary. They're like human news apps, they're the best kind."

Making a home in Brooklyn: "I've made a home for myself here. I grew up in a family that travelled a lot and so being away from home feels very natural to me. But I do have all my family back home in Kenya so I will always feel drawn to my motherland."

What she makes for dinner parties: "I'd cook a whole fish with kale and rice. There'd be a lot of talking with good music."

She loves 'Hamilton' too: "Hamilton changed my life. I've watched it three times and I can't wait to see it again."

Her recent reading list: "Leymah Gbowee's autobiography Mighty Be Our Powers, Zadie Smith's The Embassy Of Cambodia and James Lipton's An Exaltation Of Larks bring a logophile like me great joy.
Logophile = lover of words. Just FYI. Maybe we would have known that if we didn't spend our time watching TV! I've gone through phases of my life where I didn't watch a lot of TV, but at this point, I do side-eye people who are like, "Oh, I don't even own a TV." Granted, Lupita could be watching stuff online and maybe she travels so much, she doesn't want to spend the money on cable. But still… to live without a TV in your 30s???? Nope.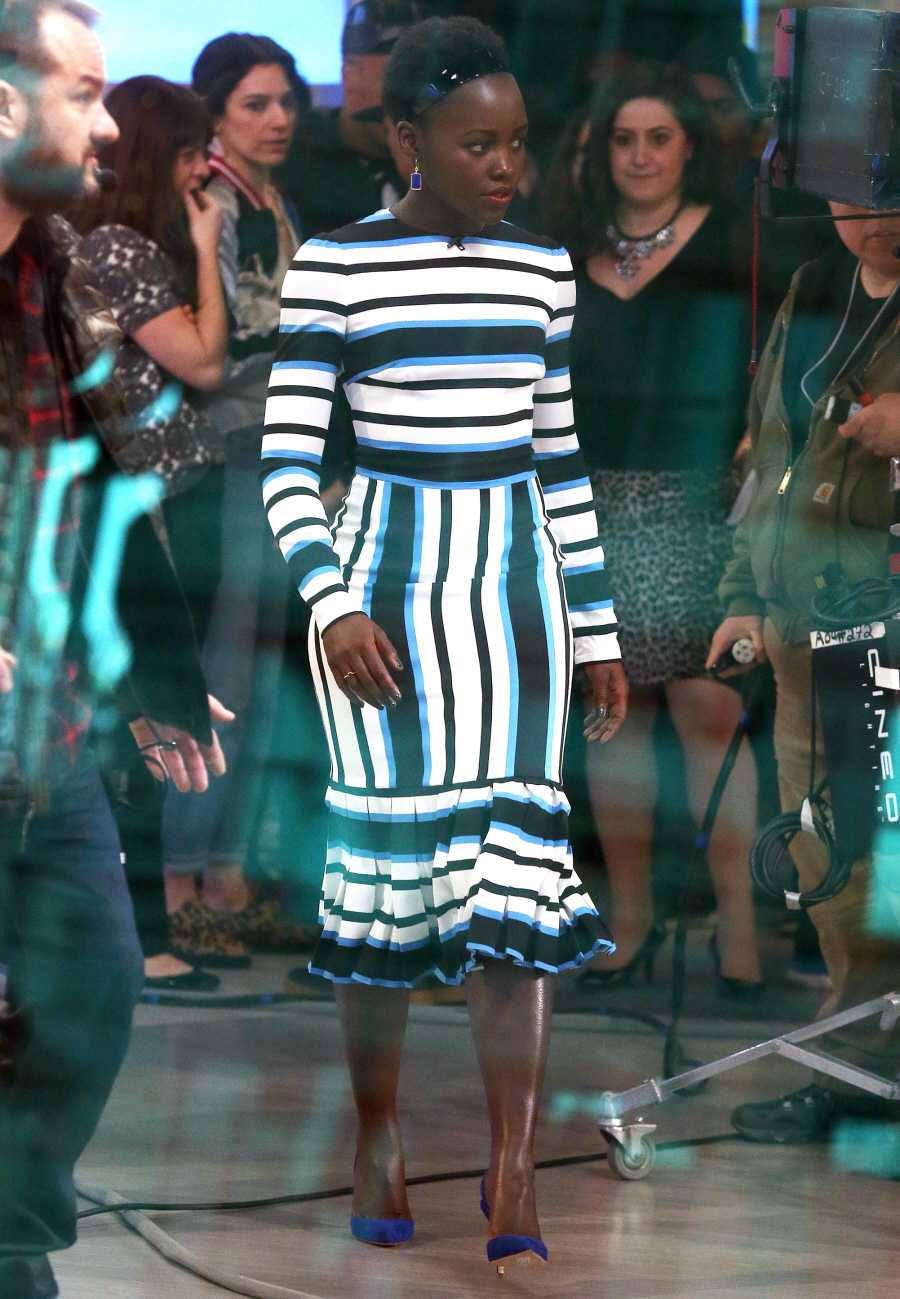 Photos courtesy of Fame/Flynet.