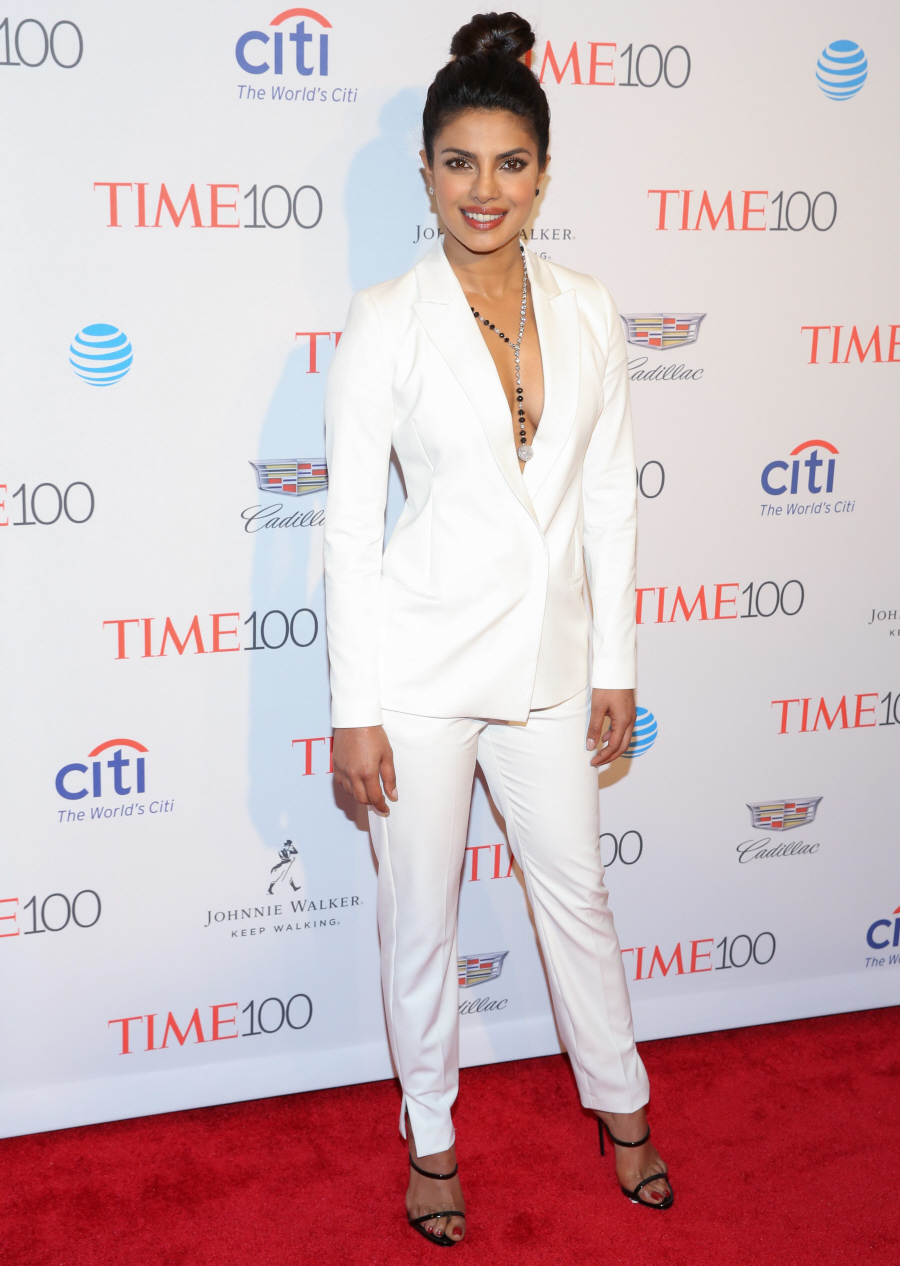 As we discussed last week, Priyanka Chopra was named one of the most influential people in the world by Time Magazine. These are photos of Chopra attending the Time 100 event in NYC earlier this week – she looked absolutely gorgeous in this white suit by Olcay Gulsen. This is actually one of the best white suits I've ever seen! So crisp and classy. Anyway, Priyanka is getting a lot of attention these days because of her role in the hit show Quantico, and because she was cast as the villain in the Baywatch movie. She's already chatting about Baywatch, and she ended up admitting that she didn't do much to fit into a swimsuit for the film.
#Blessed. Priyanka Chopra claims she doesn't have to diet or exercise to maintain her svelte frame. The Quantico star — who is appearing in the Baywatch remake with Zac Efron, Dwayne "The Rock" Johnson and Kelly Rohrbach — told Us Weekly at the Time 100 Gala in New York City on Tuesday, April 26, that she hasn't joined her costars in the gym because, well, she doesn't have to.

"I'm actually not a big fan of working out," the 33-year-old said. "I have genetically blessed Indian genes where I don't need to train, but Kelly Rorhbach has been trying to convince me to train with her, and every morning when she tries to get me to go with her, I'm just like, 'Oh, can I just get a half an hour more sleep?' Or I say my tummy's hurting and make excuses. But they train like beasts! I just try and hide out with my burger."

The meat-loving actress added that she doesn't diet either. "It's bad. I know," she told Us.
I too am "genetically blessed with Indian genes," only my genes mean I have great hair, thick thighs and some weird "problem areas" in my midsection. My point? Not all Indian genes are the same! And I feel better about myself when I work out and I can't believe that Priyanka doesn't have to do ANYTHING. She doesn't diet, doesn't work out. It's sort of refreshing to hear a celebrity woman say that, although I wish she would acknowledge (just for me!!) that all of the genetically blessed Indian women are not the same!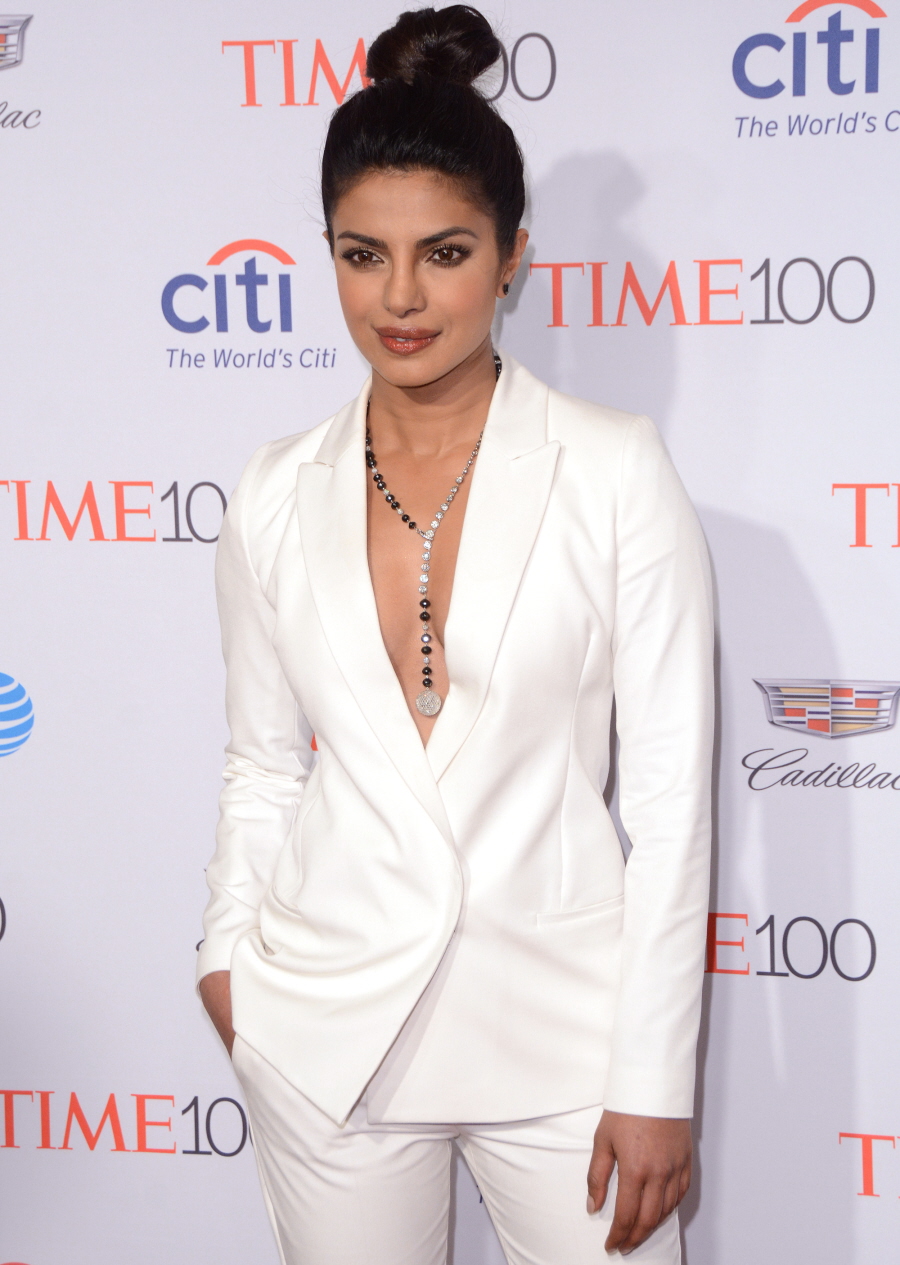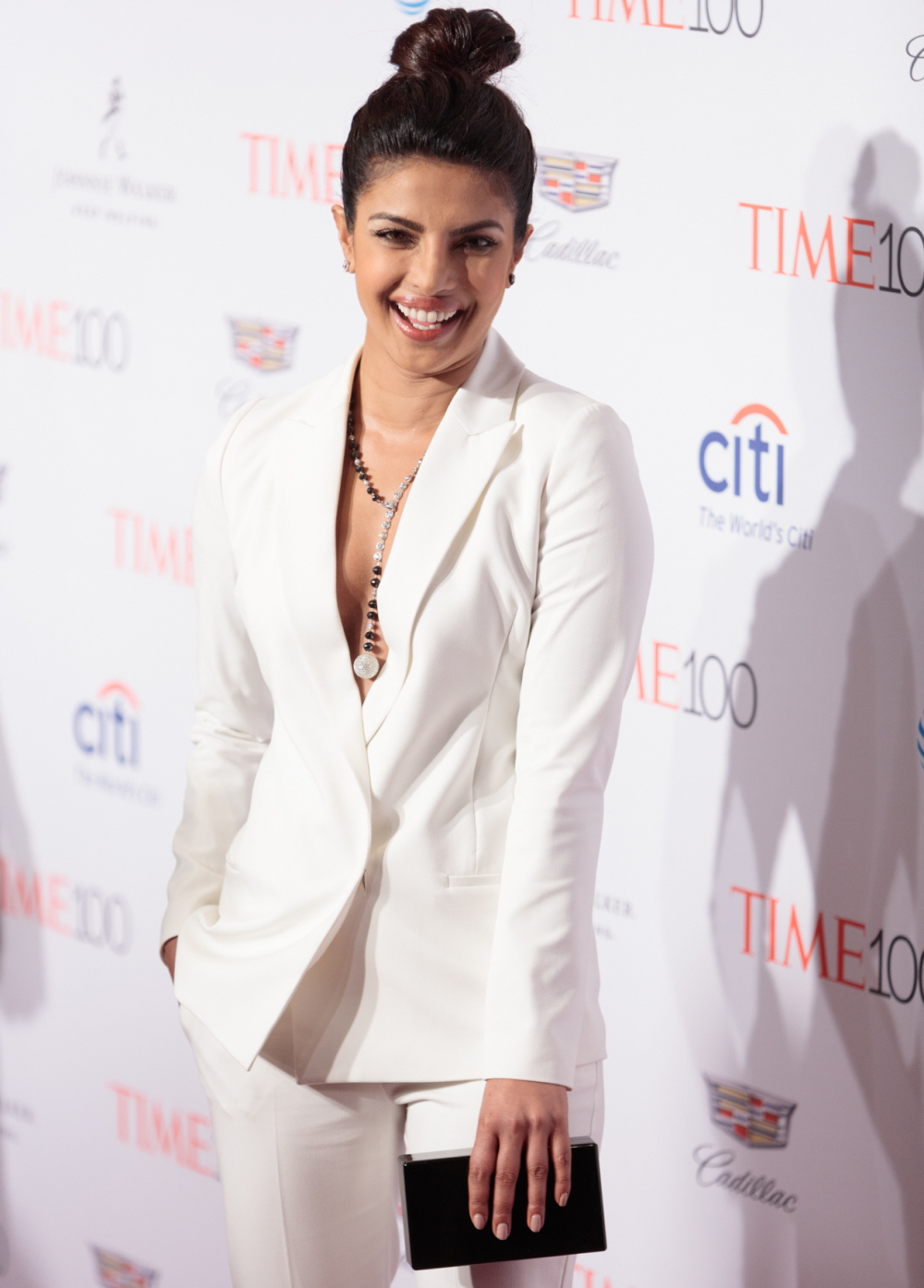 Photos courtesy of WENN.