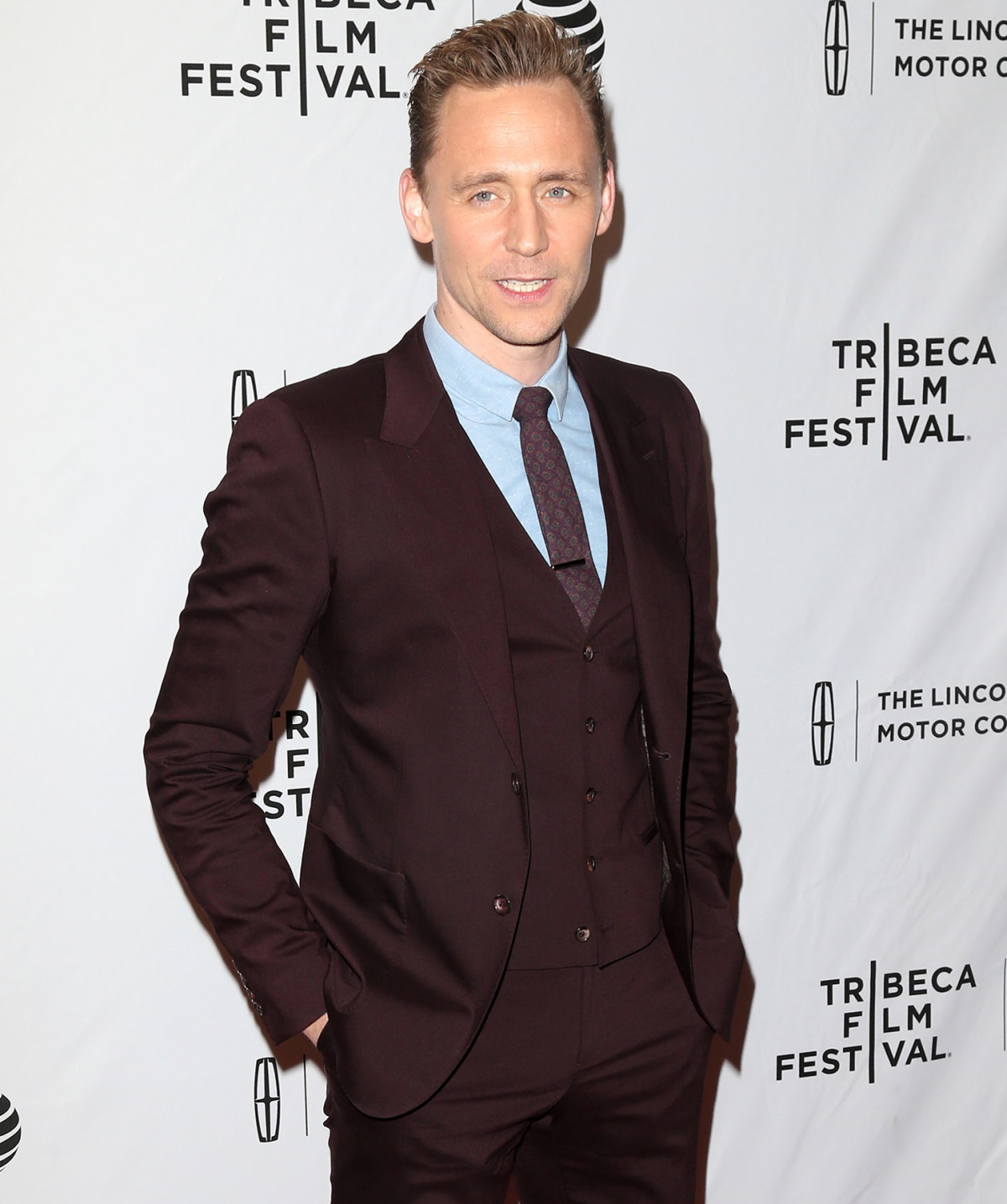 After a few months of speculation, I'm totally over Tom Hiddleston-being-asked-about-James-Bond. At this point, he's not going to say anything new. And I think the speculation was always rooted in something stupidly obvious: he's playing a modern spy/asset in The Night Manager, and people don't want to think much further than that. Nevermind that his portrayal of Jonathan Pine really isn't Bond-like at all. Nevermind that quite honestly, Hiddles would make a terrible Bond. Anyway, Hiddles sat down for an interview with Entertainment Tonight and they asked him again about Bond. He's over it. But he did say some interesting stuff about which actors' careers he covets, and what it will be like for him to return to Marvel (he also sounds over that).
The James Bond rumors: "I understand that people have made the link. Beyond that, I have nothing to add . The comparison between Pine and Bond is flattering…[the conversation is] hypothetical. I think any British actor that gets a phone call that says, 'Would you like to play James Bond?' There's no more enticing question than that. I haven't been approached, I haven't asked, I haven't been invited."

Whether there should be a black Bond or gay Bond: "They will make a decision that is best for them."

All of his projects: "I'm so proud of them all. They're very different — each of them — and all of them are very different from everything I've done before. The best thing about it is that I feel like I'm not one type of actor. I suppose I'm able to show people that I can do different things, that I'm interested in different things, and I hope people recognize that."

Nude scenes: "It's always odd when you take your clothes off in front of a crew, but I never had a problem with it."

On returning to the Loki role: "I constructed him so carefully… The character's like a costume, in a way. I pick the fabric, I pick the colors and I cut it, and I tailored it to myself. I put it on, and wore it, and expressed something different about me, I suppose. I haven't played in the sandbox with Marvel for four years now and I'm about to do it again. I'm interested to see what the experience will be like because four years is a long time. I've lived a lot of life in those four years. Inevitably, what I bring to the table will be different."

He wants to have a career like Matt Damon: It's Damon whom Hiddleston points to as example of the kind of career he hopes to obtain for himself. Though, he's careful to even say the Oscar winner's name for fear that people think he's trying to emulate any one person. "The actors I've enjoyed watching are the ones who keep going into new territory, and investigating, and surprising everybody, including me," Hiddleston says, also mentioning Ralph Fiennes, Daniel Day-Lewis and Joaquin Phoenix as other examples "that everyone thinks are great."
One, I like that he's comfortable doing nude scenes. He dropped trou for High Rise, The Night Manager and Crimson Peak and he managed to do those nude scenes without ever whining about sexism or being objectified. It's almost as if he recognizes that women in his industry have it a lot harder and why not even the nudity playing field a bit? As Ewan McGregor always says, he drops trou for the sisters. As for Tom's return to Loki… maybe it's because he hasn't played Loki in four years, or maybe it's because he had to shoulder the bulk of the promotional work the last time around, but he really does not sound excited at all about Thor: Ragnarok.
As for Tom Hiddleston wanting the kind of career longevity of Matt Damon… I could see that, sort of. Matty D's appeal is that he's an Everyman archetype, much like Tom Hanks. Would Hiddles be able to pull that off? The thing is, I think he could be the sort of British version of the Posh Everyman. And considering that British films & TV projects have skewed more towards telling posh stories, then yes, Hiddles is an Everyman… if you're only telling stories about white guys who went to Eton and Cambridge.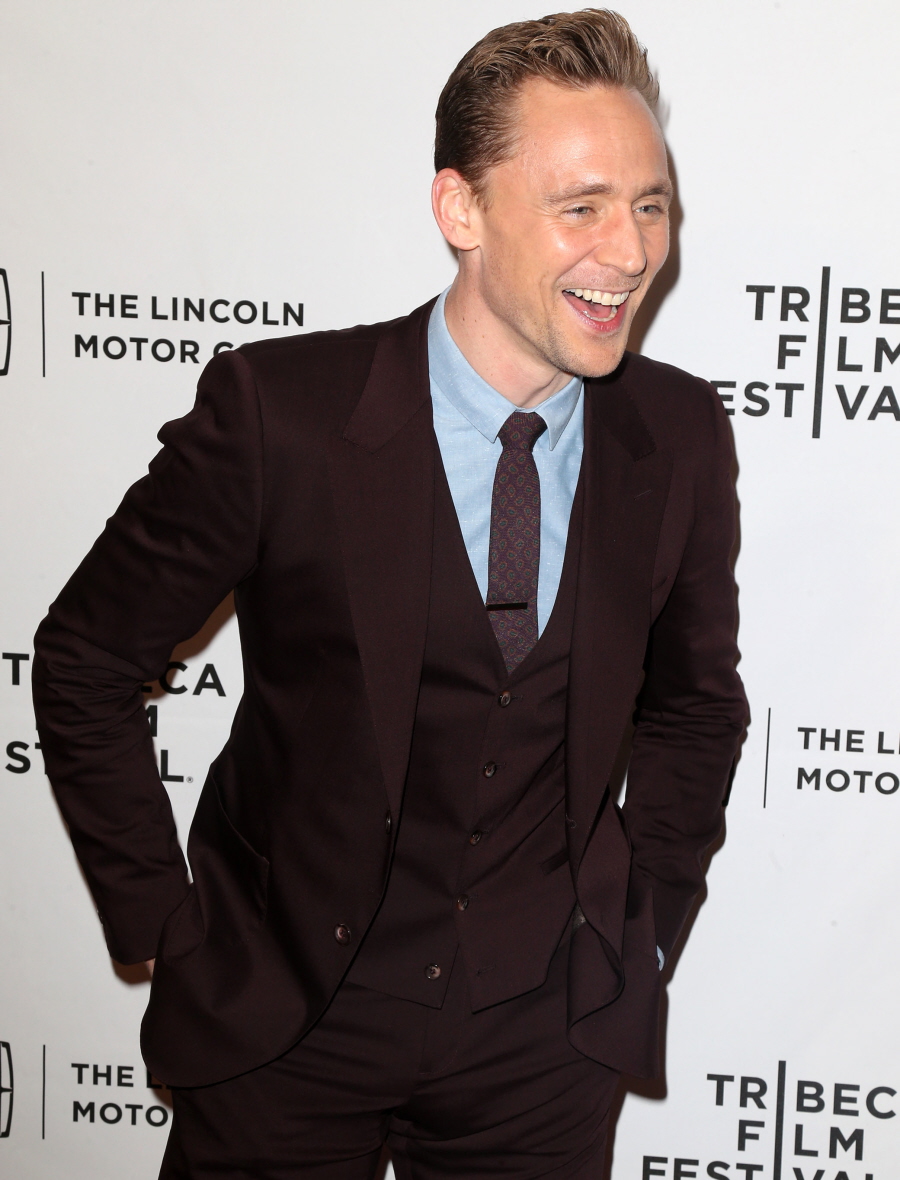 Photos courtesy of Fame/Flynet.