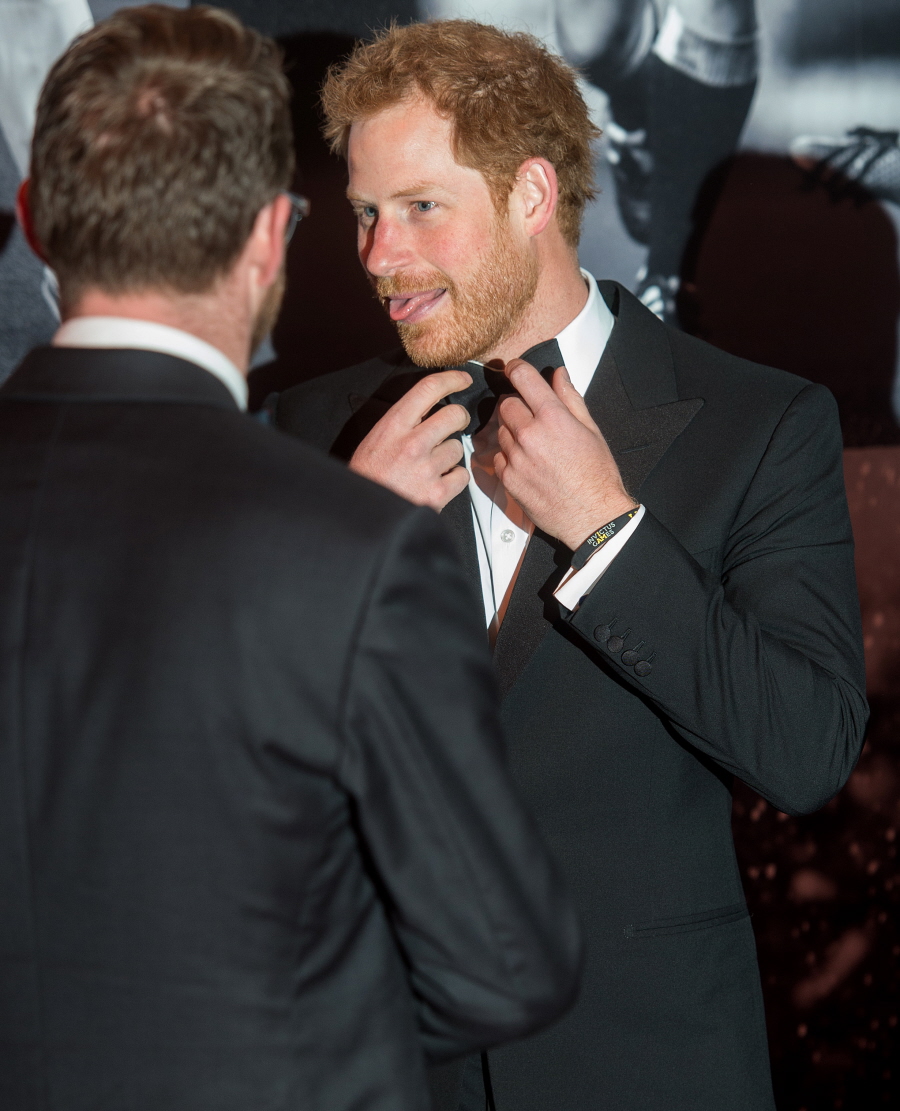 Yay, it's Friday! It's been a bitch of a week and we needed to end the week with Prince Harry (KING HARRY) in a tuxedo. King Harry with his tongue. YES! Honk for Harry's Tongue. These photos are from last night's BT Sports Industry Awards in London. Harry was there with a crew from Team Britain for the Invictus Games, which are coming up very, very soon. Harry was with his blokes, his friends, his mates. So of course he was happy and loose. He was also fussing with his tuxedo, like he couldn't wait to take it off and… well, I'll just let your mind wander.
At the event, the MC Mark Durden-Smith made some jokes about how Harry needed to marry Cheryl Cole/Cheryl Fernandez-Versini. Durden-Smith said: "I know you take your royal duties very seriously Harry and I think one of the duties that the nation would like you to perform is to marry Cheryl Fernandez-Versini. It's what the nation wants Harry so give it some thought." Apparently, Harry "raised an eyebrow as he mused on the suggestion." I know Britain is obsessed with Cheryl, but honestly… Harry could do better. Plus, she's brunette and I just don't think he'll end up married to a brunette.
He is just so g—damn cute, you guys. I could stare at this photo of Harry staring down the camera lens for a really long time.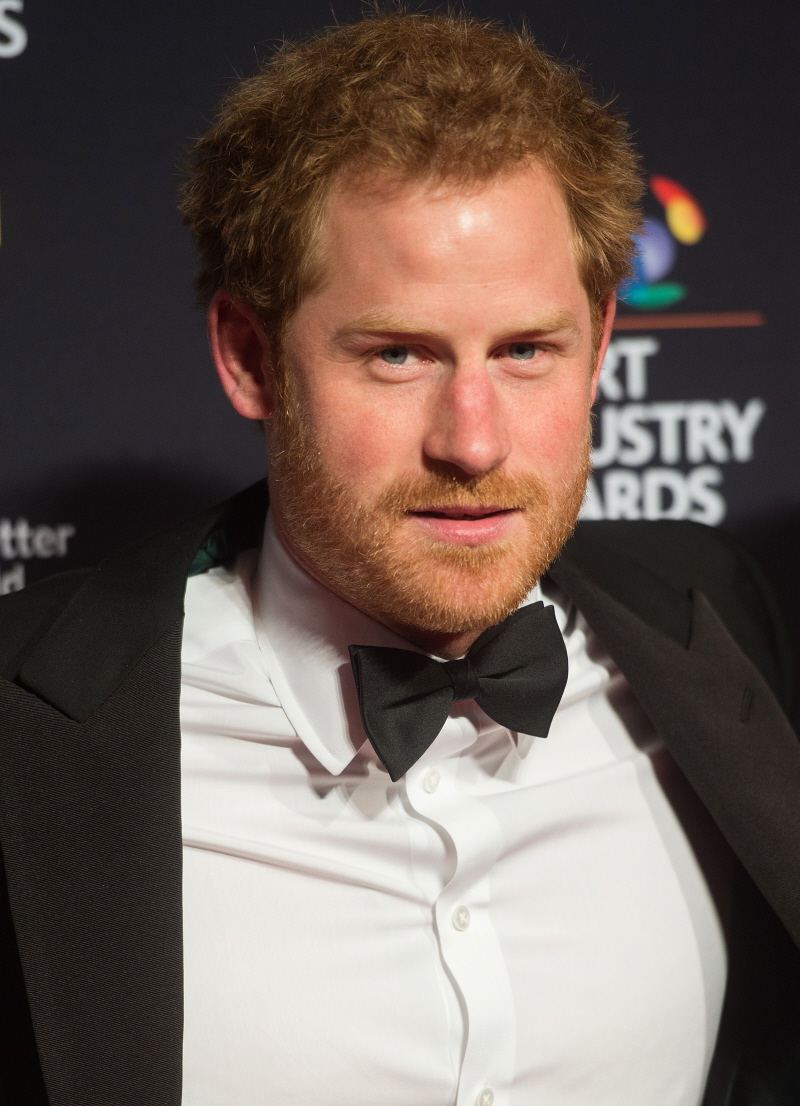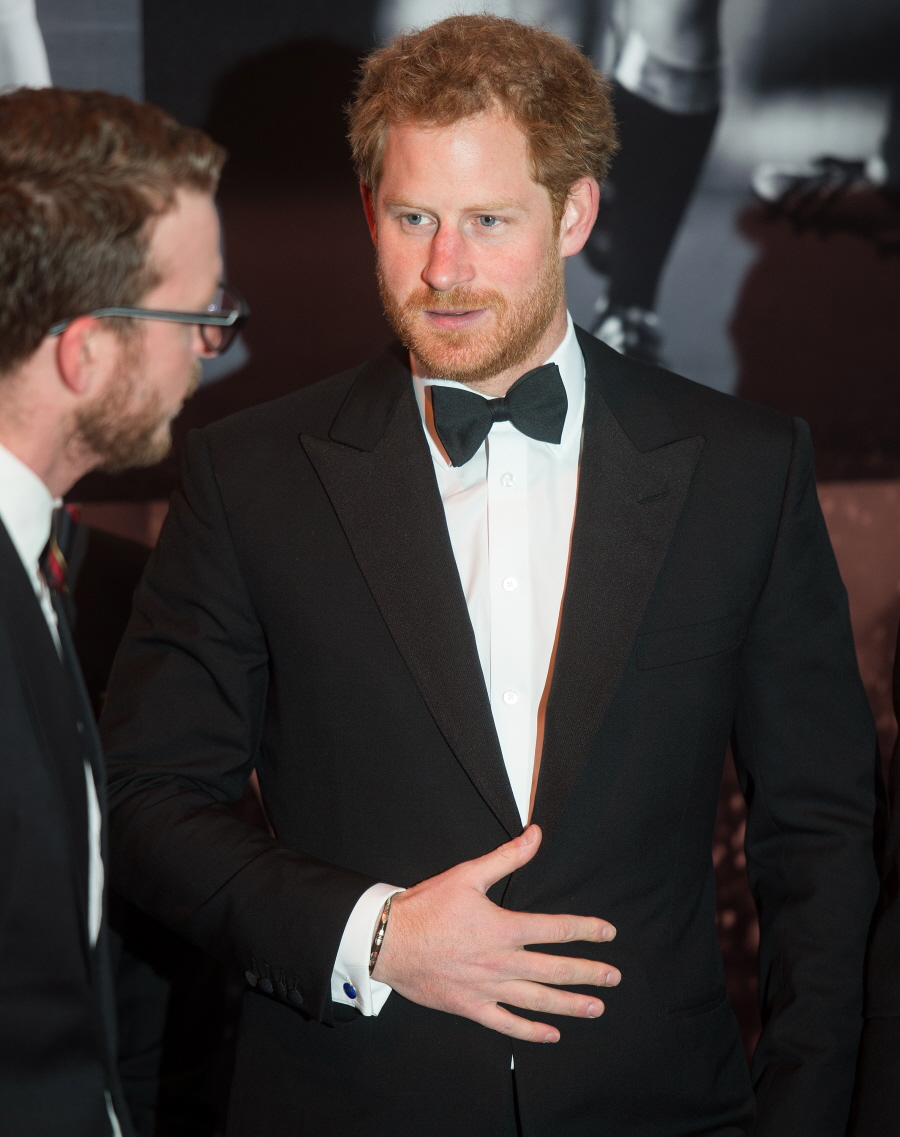 Photos courtesy of WENN.