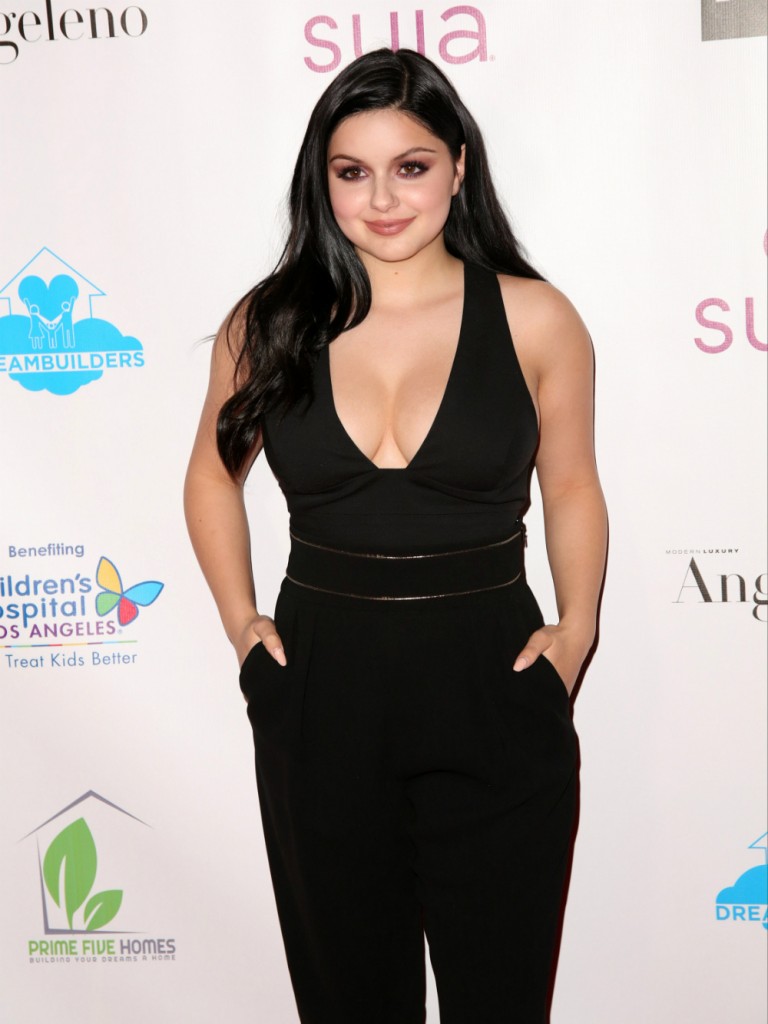 Alex Dunphy is going to be a Bruin! Sharing her good news on Instagram, Modern Family actress Ariel Winter posted a picture of her acceptance letter to UCLA on Wednesday. Ariel has gone through several major life changes in the last few years. At 14, she was removed from her home due to her allegedly abusive mother and put under the guardianship of her sister, Shanelle. At 17, Ariel was granted emancipation. Following that, she made her breast reduction surgery public to help young women suffering with the same issues. Now, at 18, with the support of both her actual and TV families, Ariel is headed to college.
And just like that, Ariel Winter is preparing for college.

It feels like yesterday that Modern Family fans were watching the young star grow up right in front of our eyes, and now we're here, preparing to send our little girl off to a university all on her own. OK, maybe that's a little dramatic, but it's still pretty surreal to know that the 18-year-old is about to prepare for a huge new chapter in her life.

And today, Winter revealed to fans which university she decided to attend, and it looks like she'll be rocking that blue and gold.

"It's an AMAZING DAY! I'm going to UCLA," she wrote on Instagram with a photo of her online admissions page from the school's website. "Thank you to everyone who has been there for me on this journey! #bruinsbaby"
Does anyone else remember receiving their acceptance letter? Man, I do. Ariel is so much more comfortable with herself these day. I am delighted to see her go to such a great school. Maybe it is a celebrity acceptance but I didn't find any evidence of that; I would rather give Ariel credit for putting in the work. Also, I come from a Bruins/Bears family and am married to a Trojan. Anytime I can rub a new Bruin in his face, my blue and gold heart skips a beat.
Her character on Modern Family is already away at college, which will allow for Ariel to film less as the show continues into it's eighth season. When she appeared on Ellen last month, Ariel said that she loved her character, Alex, and thinks, "… it's really important to show young girls that it's cool to be smart as well as you can have friends, be cool." She also said that, as a courtesy to her mother, she doesn't discuss the reasons she sought emancipation publicly. Unfortunately, Ariel said, her mother did not extend the same generosity to her. Instead, her mother went on Dr. Phil to, as my mother would say, air their dirty laundry.
So congrats, Ariel! Your victory was hard earned.