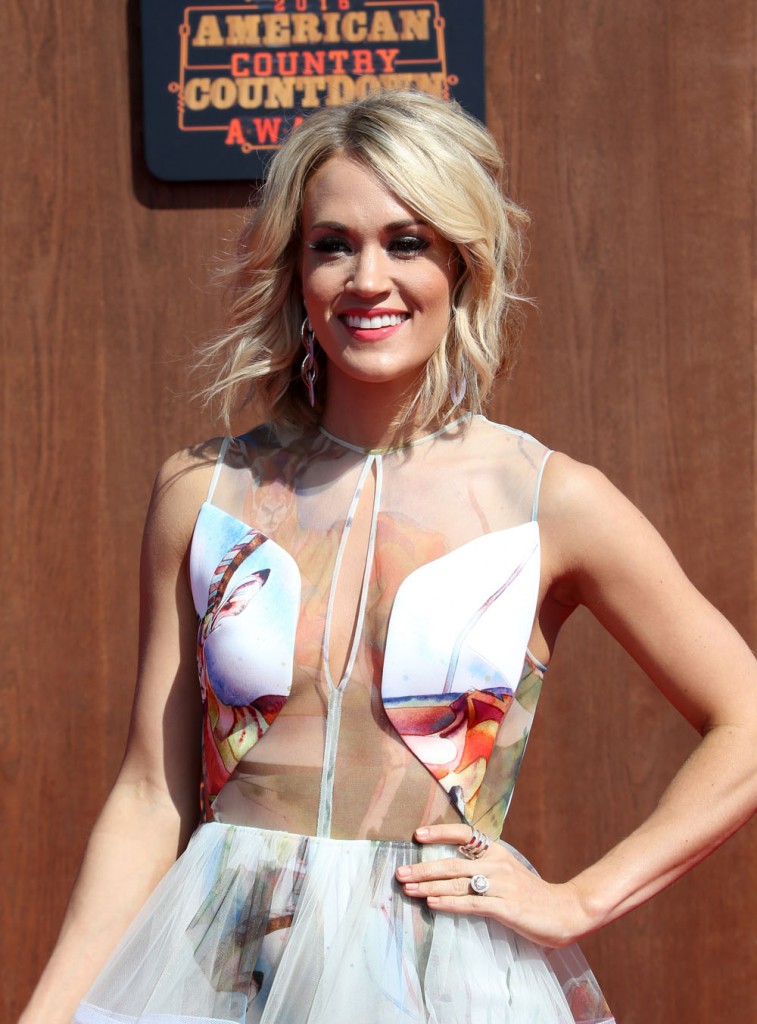 There were a couple of music awards shows this weekend, both the American Country Countdown Awards, which aired on Fox, and The Radio Disney Music Awards, which were on Disney. The American Country Countdown Awards are based on record sales, so the big winners were popular artists like Luke Bryan, Carrie Underwood and Chris Stapleton. The breakthrough awards went to Sam Hunt and Kelsea Ballerini. You can see a full list of winners on People.com. Matthew McConaughey and Terry Crews were among the presenters.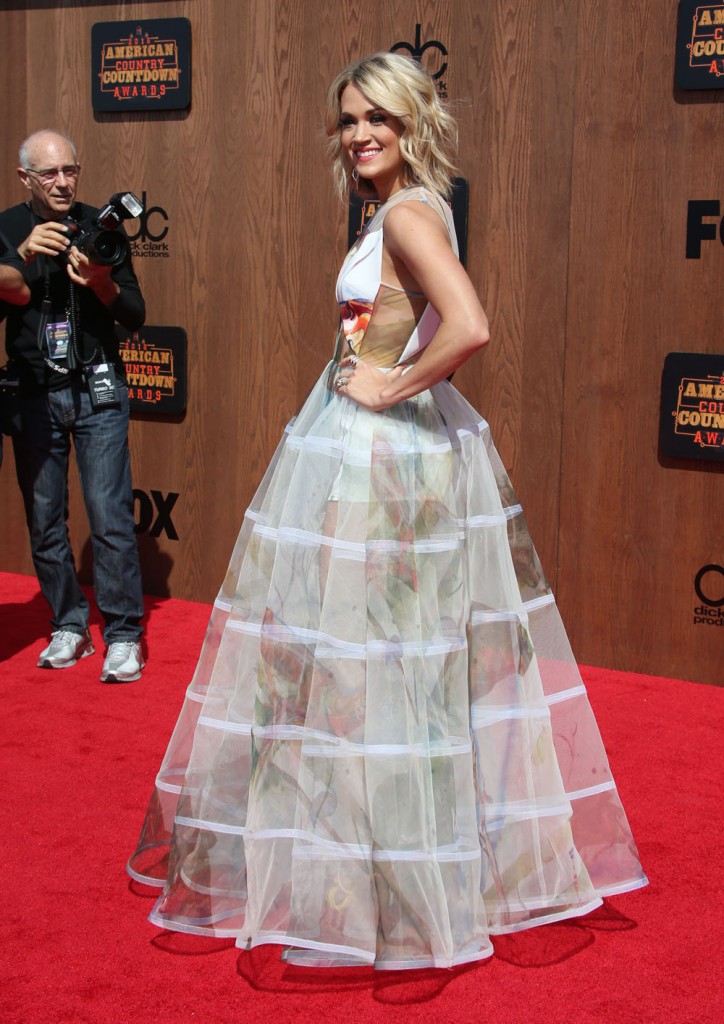 Carrie Underwood wore this white and watercolor print Gauri & Nainika "bridal illusion gown" on the red carpet. Of course she had a bunch of other costume changes during the ceremony, some more fug than others. I don't know whether to admire or make fun of this gown (above). There's a gazelle on the bodice, some kind of abstract pattern on the tulle, and the tiered skirt is huge. It's both weird and pretty at the same time. I do like her styling, I've noticed the wavy lob is popular lately. If you find this dress bizarre, wait until you see her performance outfit:
The gladiator shoes just make that outfit, right? I believe this Star Trek school girl dress is Rocky Gathercole. That's what she wore to perform "Church Bells," and you can see that video on JustJared.
And she wore this dress too, it's like art deco meets disco. At least they could have made the colors complementary. (Update: this dress, and the orange and green one she's wearing below, are both by Elie Madi.)
Here are some other attendees including Jennifer Nettles in a silver striped Genny suit, Jana Kramer in a blush Hayley Paige bedazzled romper, and Kelsea Ballerini in a pink and floral applique Georges Hobeika gown. They're all rather fug, with the exception of Nettles' suit. Oh and Carrie wore yet another weird dress in the press room because of course she did.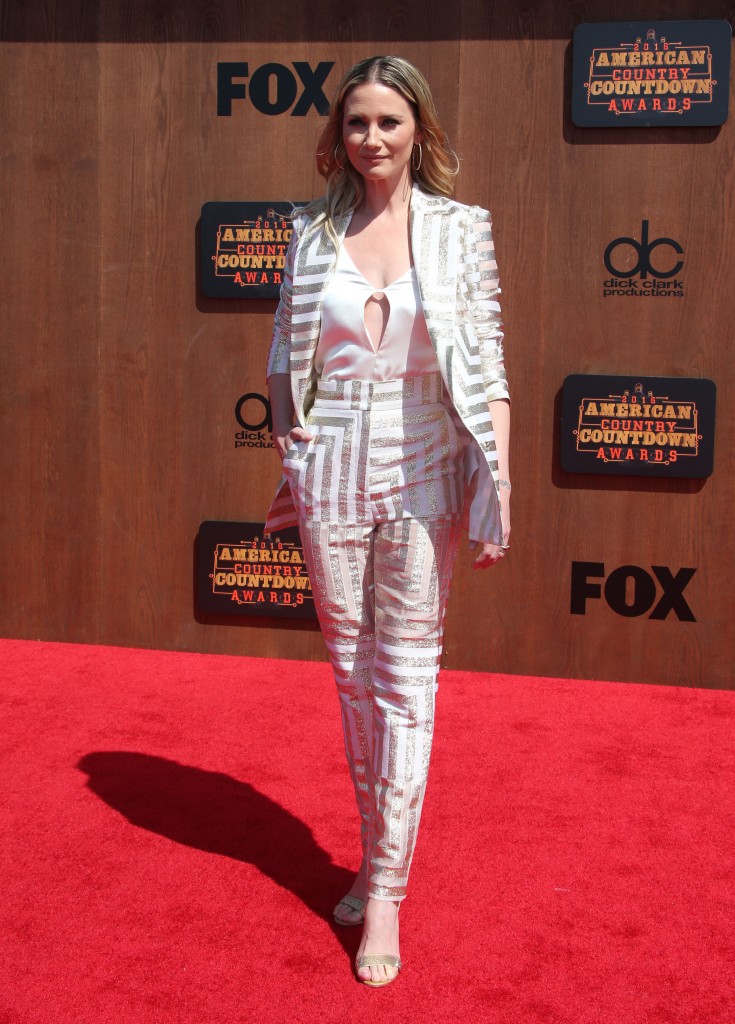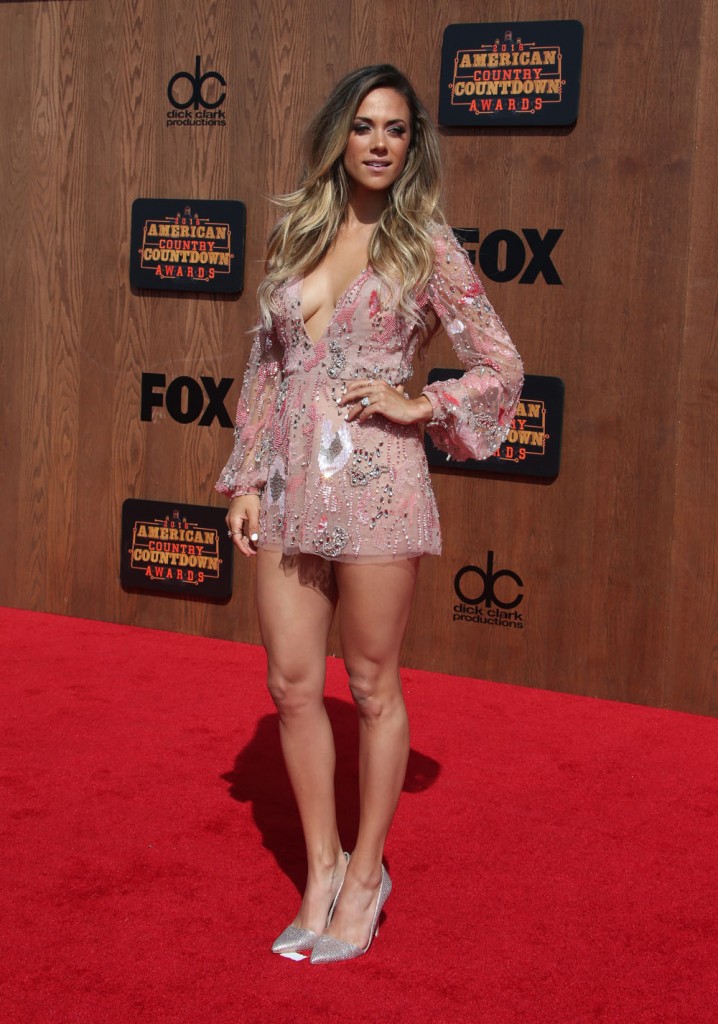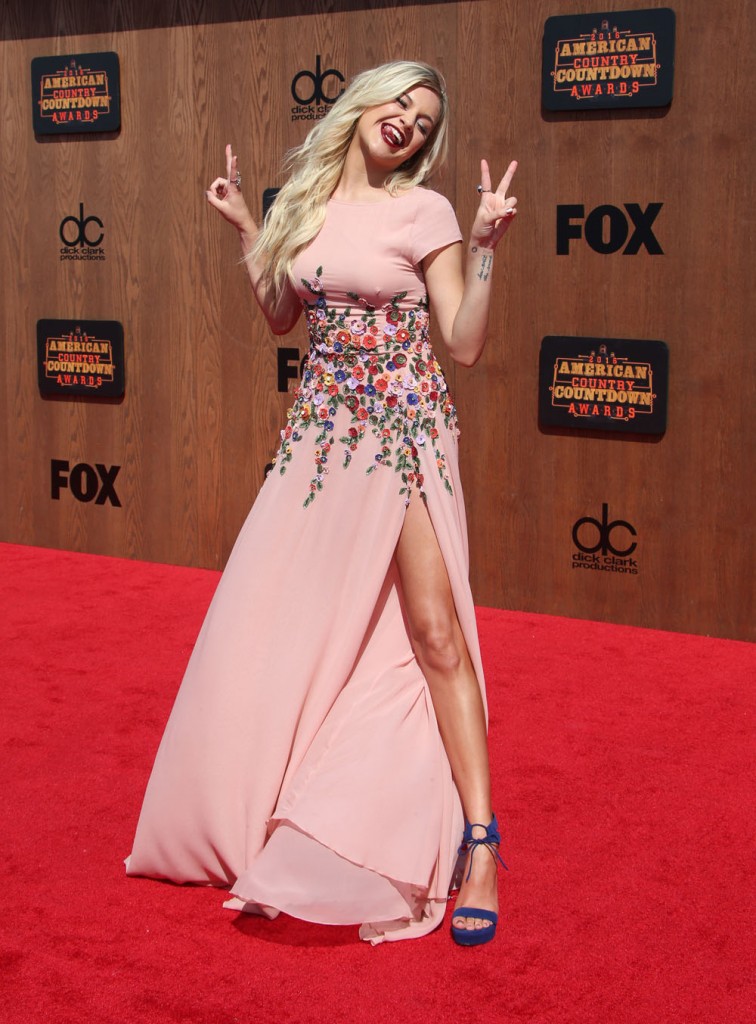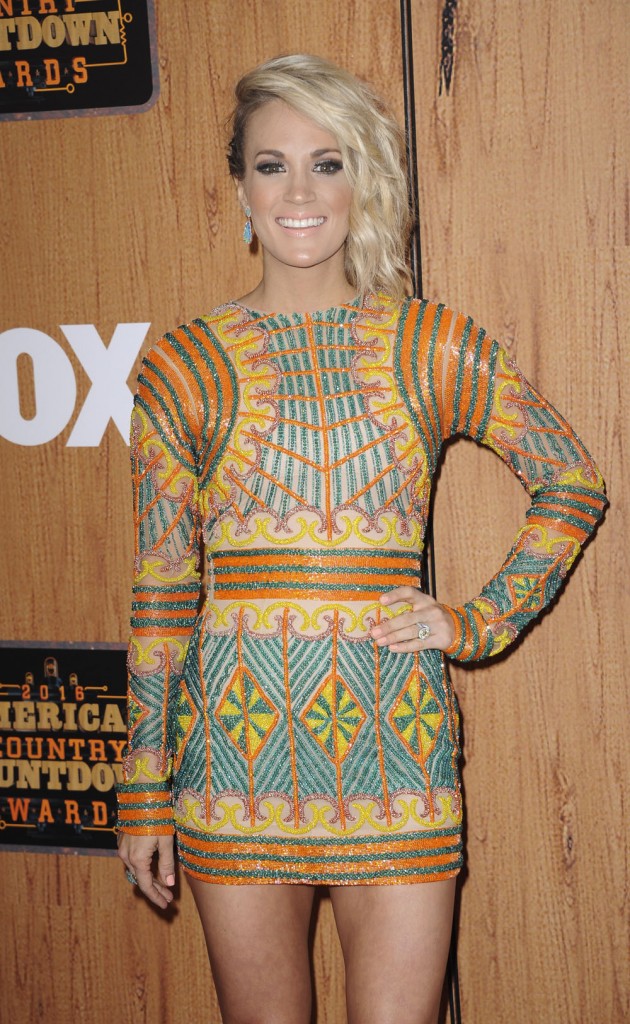 Thanks to The Fashion Court for the fashion IDs! Photos credit: WENN and Getty