Thanks To My Team. 'Twas A Fun Time Playing With Fashion, Hair, and Make Up In The #MetGala World. pic.twitter.com/UuMRfjldn7

— Ciara (@ciara) May 3, 2016

These are some of the ladies in H&M last night at the Met Gala, with mixed results. I think Ciara is the one who really nailed the ""Manus x Machina" theme, and she committed to it by either dyeing or spraying or hair silver or wearing a silver wig. Her hair is bobby-pinned back into a flapper style which really goes with this crazy silver gown. It looks like it has crosses all over it and there's a thick collar which you can best see from the side view, along with how revealing this dress is. That's some serious sideboob. I can't find any photos with her fiance, Russell Wilson, so he probably stayed home.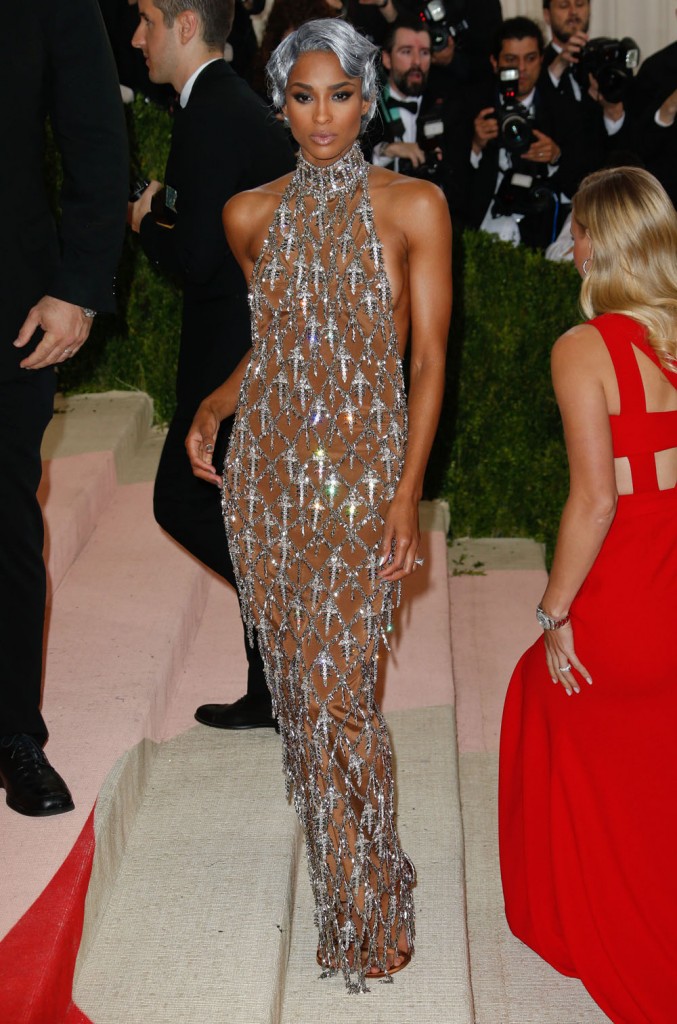 Hailee Steinfeld was also in an H&M gown, in emerald green. This is a case of bad styling bringing down what could have been a great look. The dress itself has just the right amount of contemporary details like a diamond pattern bodice, cutout sides and a high slit, but then she paired it with heavy gold accessories and gold platform heels. Plus she's wearing way too much dark makeup. With lighter makeup and more subtle accessories this would have worked.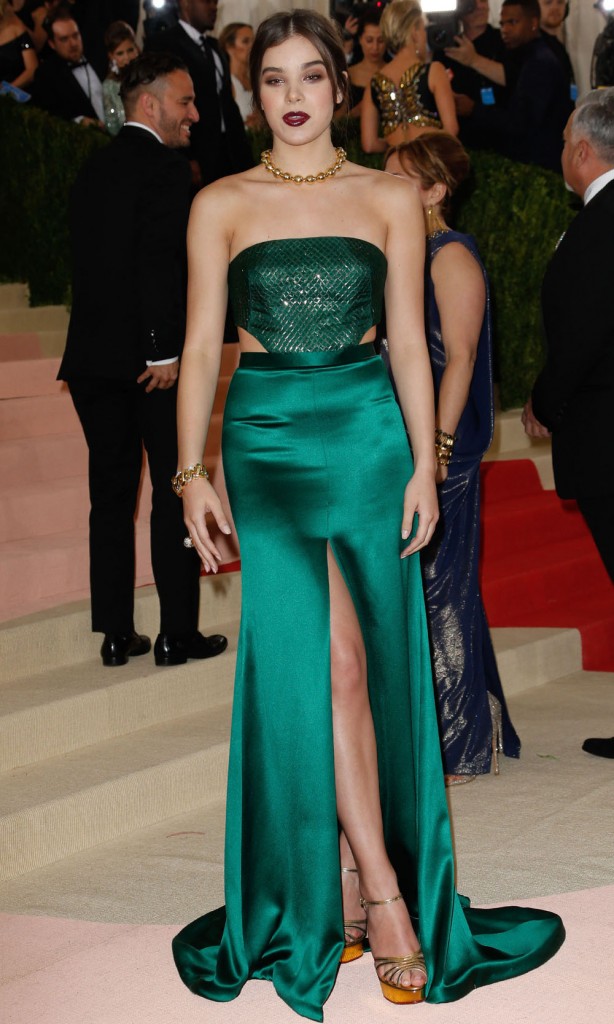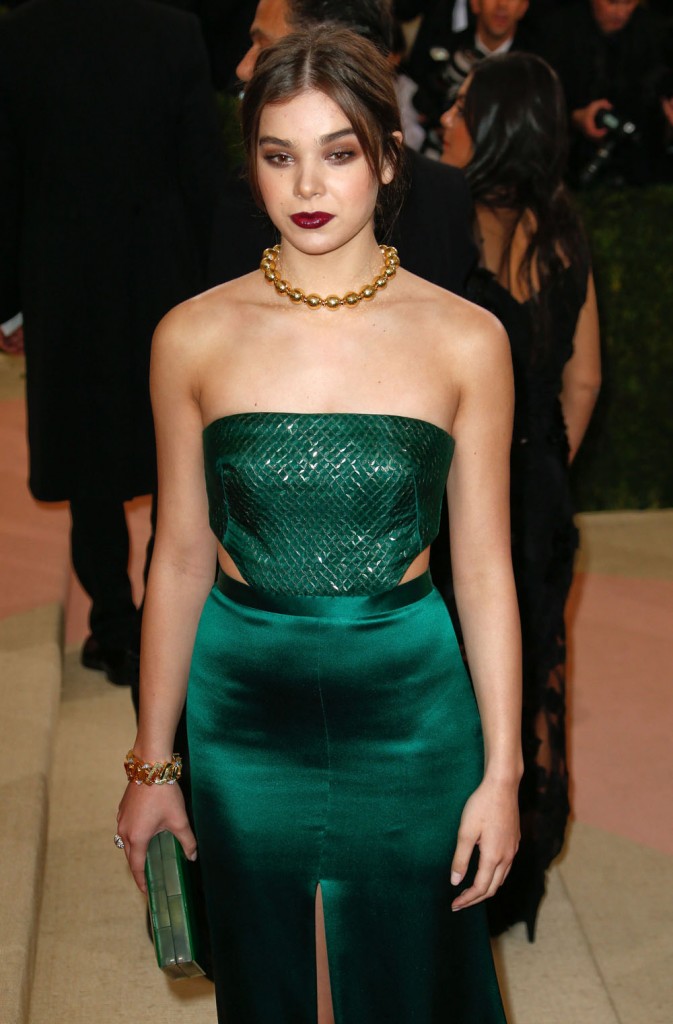 Jennifer Hudson was much too bridal in white strapless H&M featuring a tulle skirt and embroidered top. Up close, on camera, the details on her gown were pretty but from father away this just looks like a bridal dress and a very Barbie one at that. Something nice: the train is really cool and this would be a gorgeous wedding gown.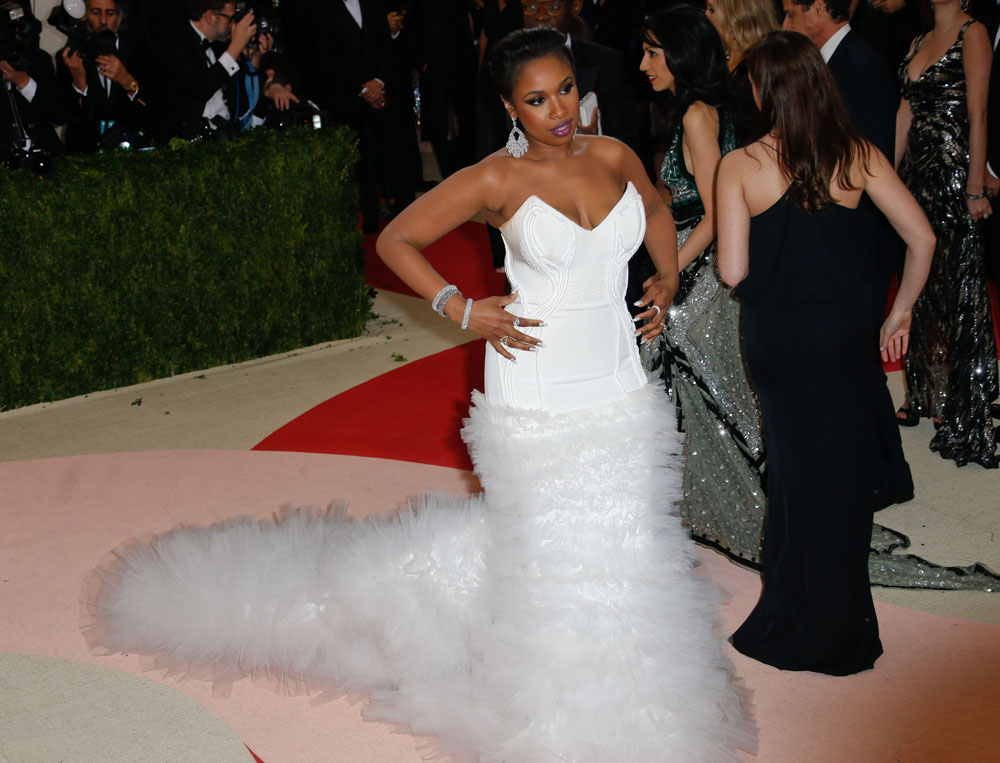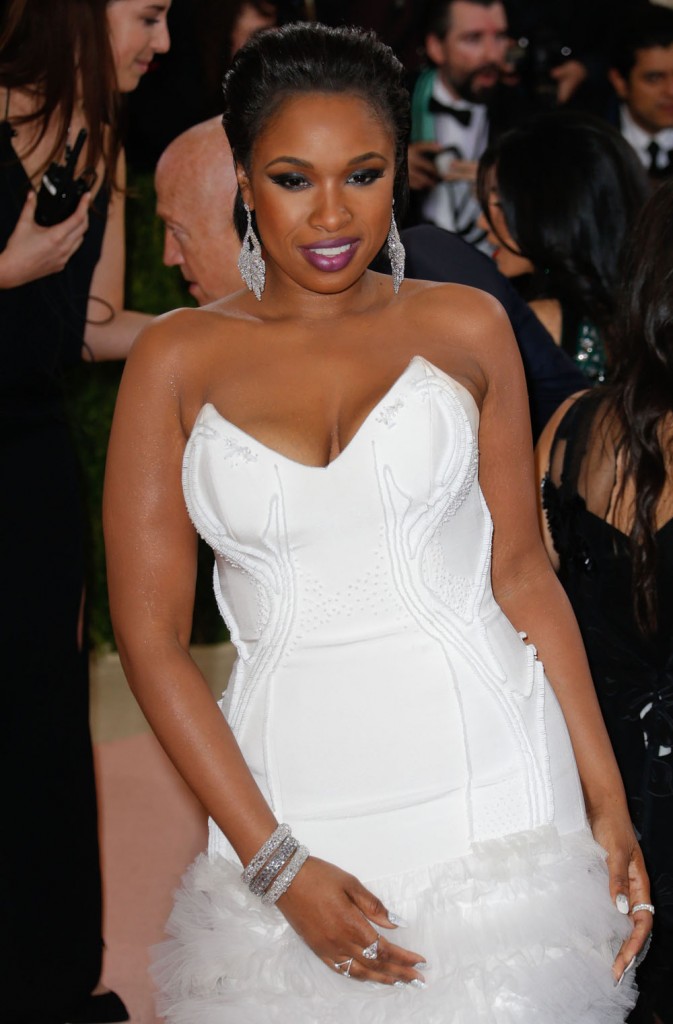 Photos credit: FameFlynet