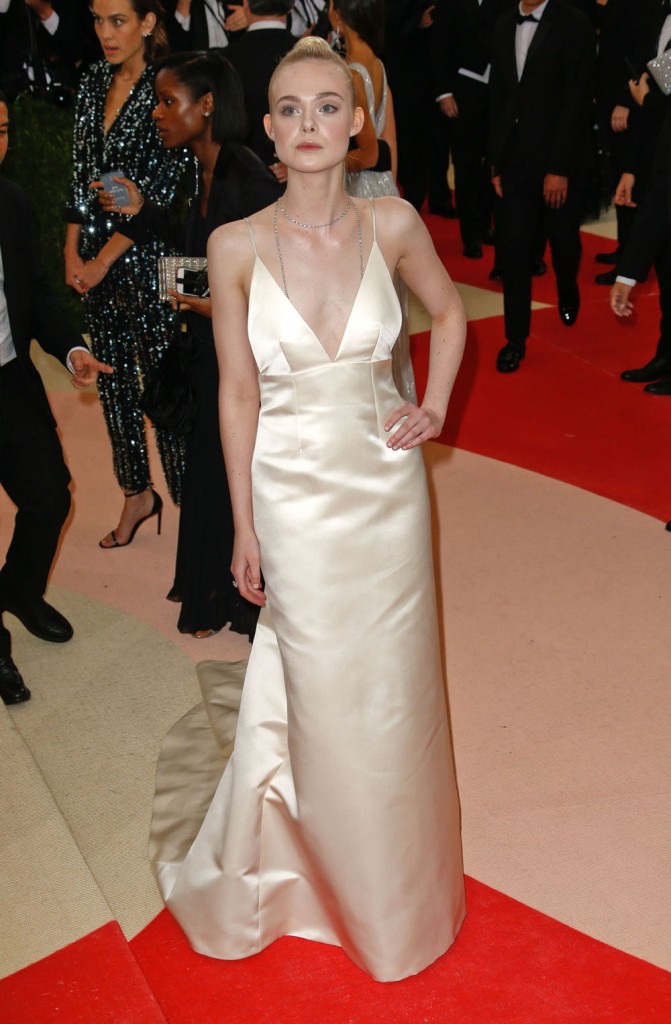 Elle Fanning was discussed at length during last night's E! red carpet coverage. I like that E! had live coverage of the Met Gala for once, but their format was more roundtable fashion critiques than red carpet interviews. That was probably necessary because there just isn't as much change to interview the celebrities as at a typical event. Elle did stop and talk to someone, and she explained that she just turned 18 and joined Instagram. Time goes so fast, I remember when her older sister was homecoming queen.
Elle was in a cream Thakoon gown and she arrived with the designer. This looks like Prada in that it has darting around the bust and is too loose on top. This dress is like a typical red carpet gown and has nothing to do with the Manus x Machina theme. She's still a teenager though and she looks like she's having a great time. That goes a long way in elevating a look. Plus I really like her high pony. As much as it damages the hair and makes my hairdresser yell at me, I enjoy a high pony.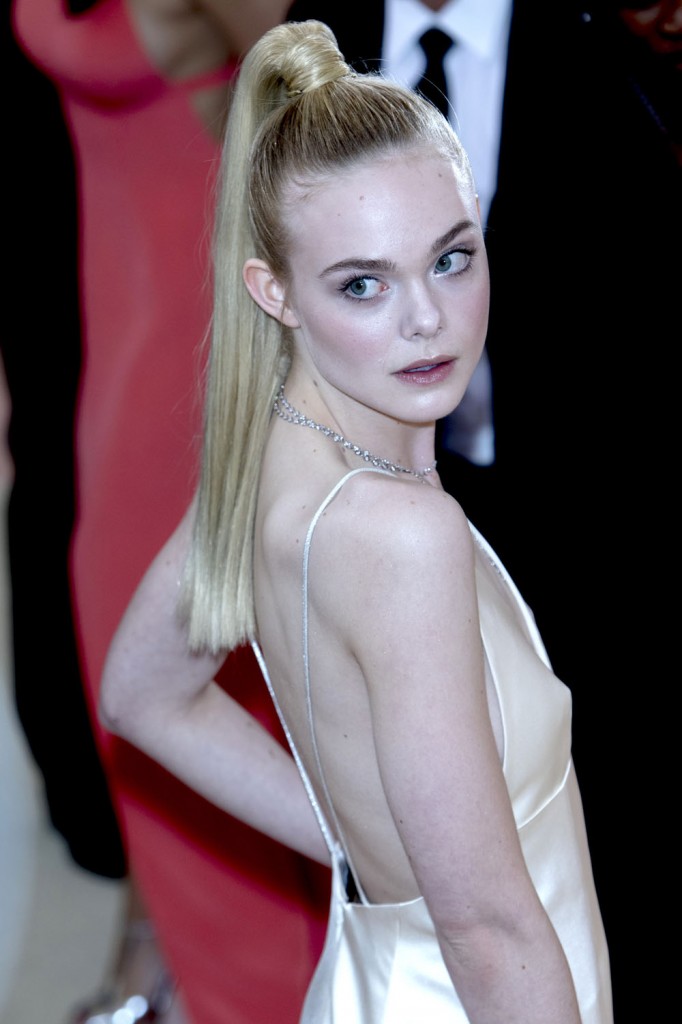 Some of you have noticed that the celebrities look very sweaty last night. While it was surely hot under the light, some of that may be due to their makeup. The dewy look seems to be popular, and in Elle's case she's wearing some kind of sparkle makeup all over her skin.
Also in Thakoon we have Alexa Chung, in what looks like a sparkly pajama set. It's got highwater pants, a wraparound jacket with a tie, and 3/4 sleeve cuffs. Her makeup went with the "just rolled out of bed" look too, but I like it. She looks pretty with minimal makeup. While she walked the red carpet with Elle and the designer, her boyfriend Alex Skarsgard was also there. I'm sorry but at least there are nice pictures of him to look at.
As promised, here's Alex Skarsgard:
photos credit: Getty and FameFlynet