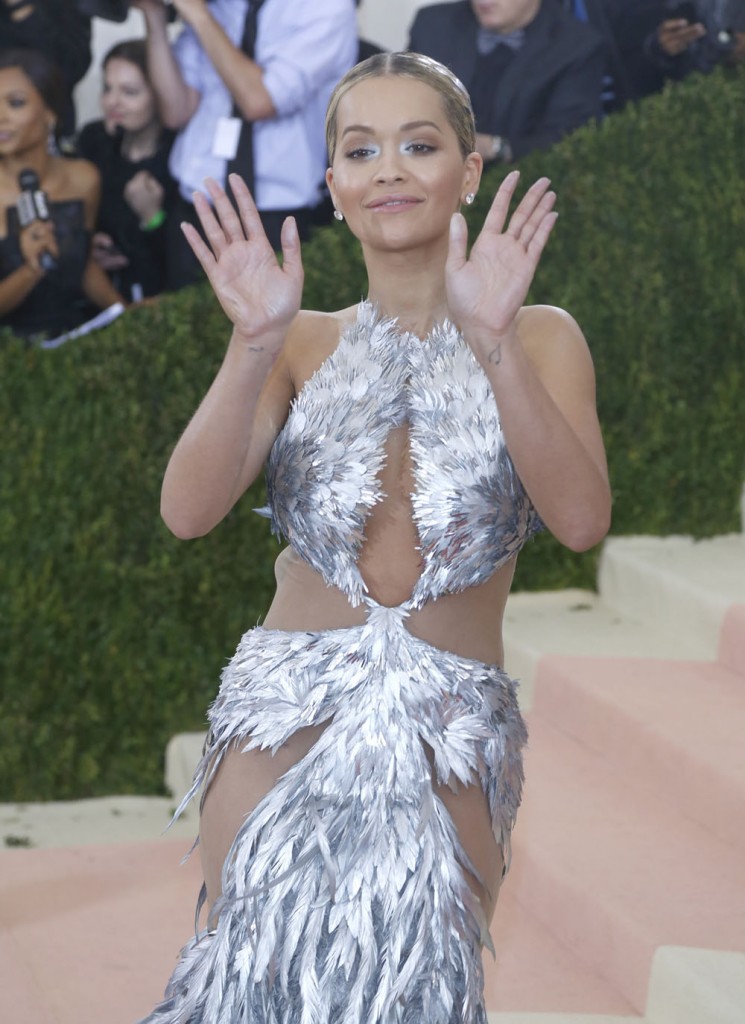 Rita Ora was hanging out of her ostrich-looking Vera Wang gown at the Met last night, but that's typical for her. She often hangs out of whatever it is she's wearing. At least there's nude material built into it to avoid wardrobe mishaps. This dress reminds me a bit of Bjork's Oscar swan dress, but I guess that's going to be the case with any gown with feathers and cutouts until the end of time. This is also very Katniss, although it doesn't look like a specific dress from the Hunger Games and is more of an homage. It's a gorgeous dress, I'm just not sure that Rita is the right person to wear it. Maybe her goofy makeup is throwing it off. (Update: thanks to those of you who pointed out that feathers are very Met Gala circa 2012.)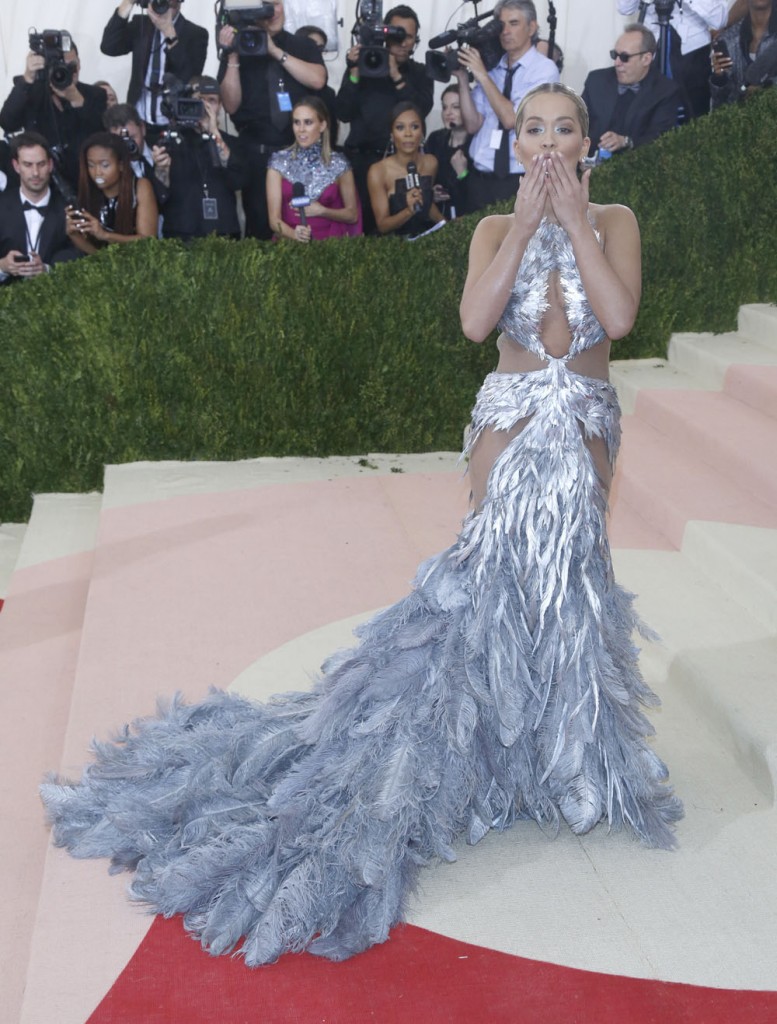 In case you were wondering if things were ok between Rita Ora and Beyonce following Rita's reference to lemons and her denial that she was one of the Beckys, Rita Snapchatted a selfie with Beyonce. She captioned it "family," and it looks like she caught Beyonce on her way to the bar, but I can buy that they spent five minutes together.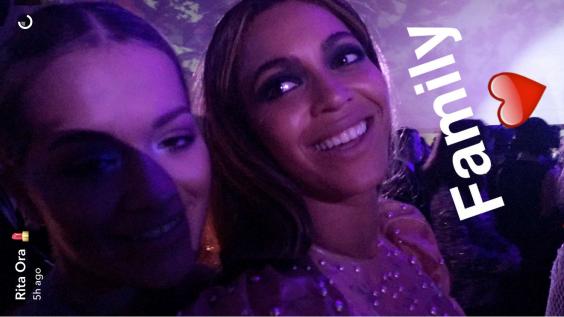 Also in silver was Allison Williams, in Peter Pilotto. I love the modern swoop of the sequin stacked stripe along this heavily embellished gown. My mom is a quilter and she's been telling me about these very expensive quilting machines which have computerized options for embroidering patterns on the fabric where this used to be done by hand. That's what this gown reminds me of, particularly the precision of the striping.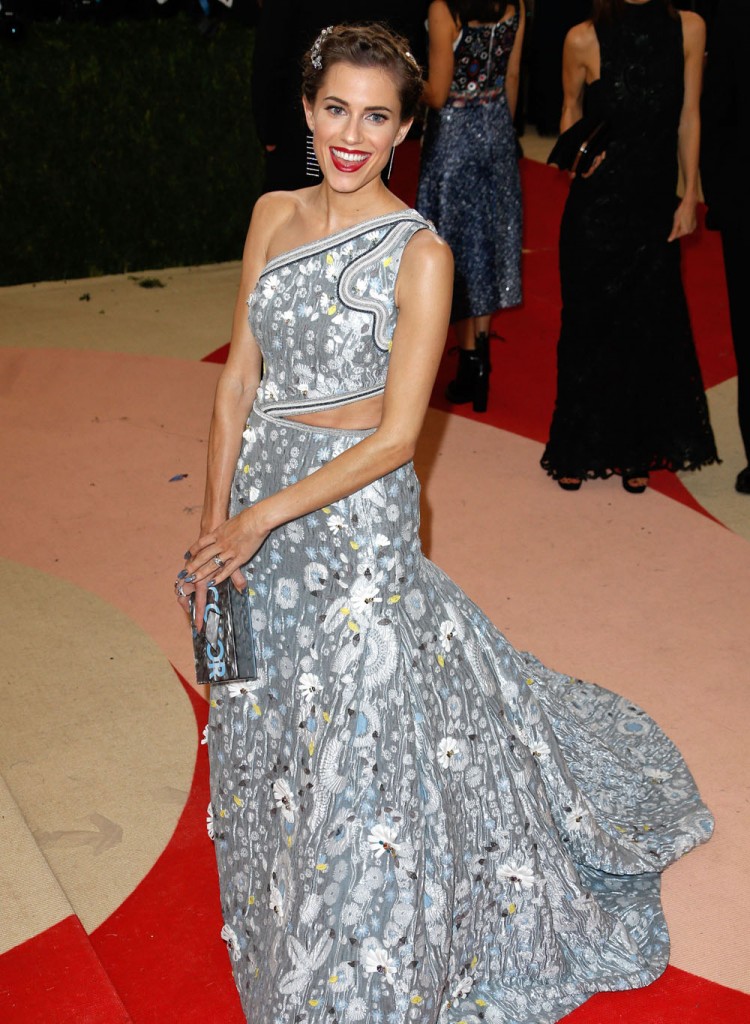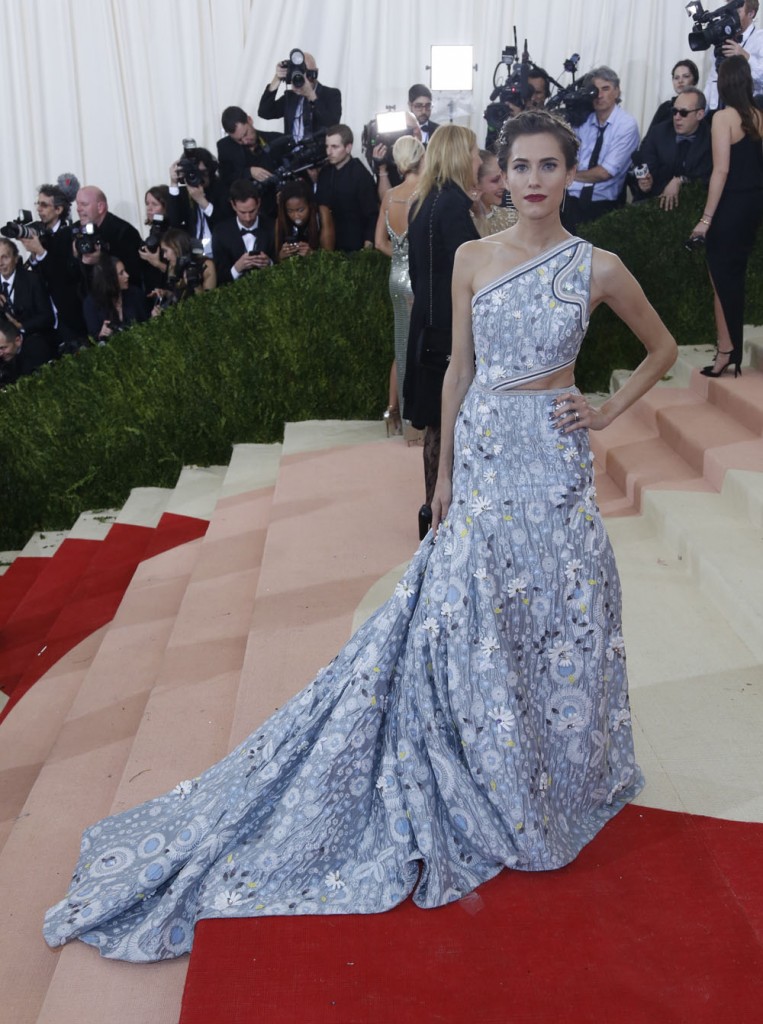 Adriana Lima was in black, white and blue Giambattista Valli with a full skirt. This is how you do contrasting patterns so that they're interesting instead of clashing. I heard on E! that there was a moratorium on selfies last night but maybe that only counted when they were inside. Rita Ora didn't get the message.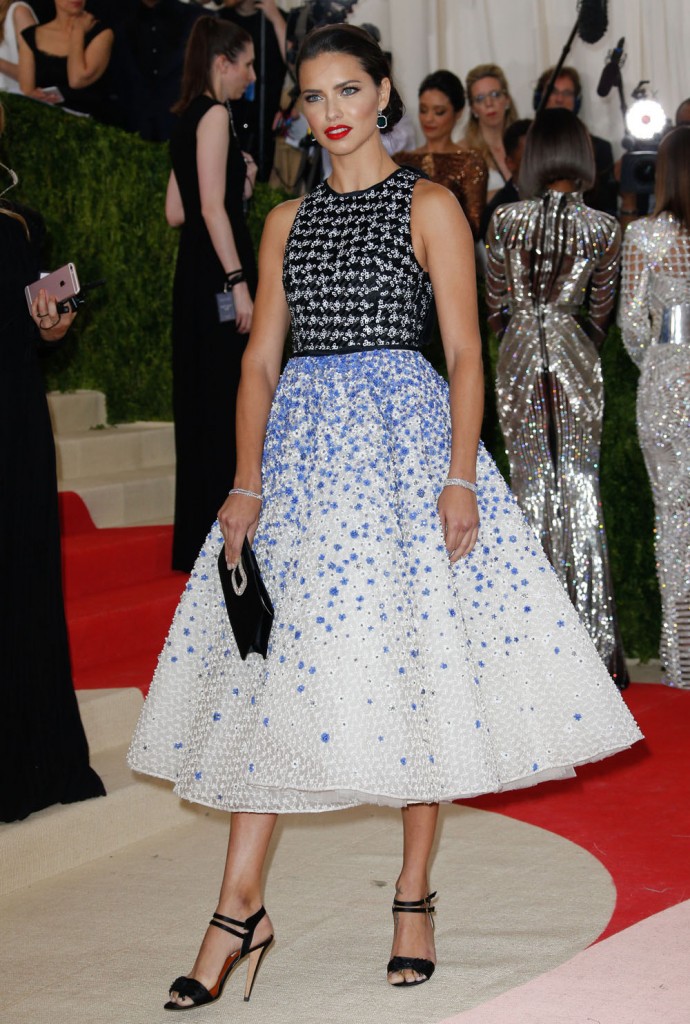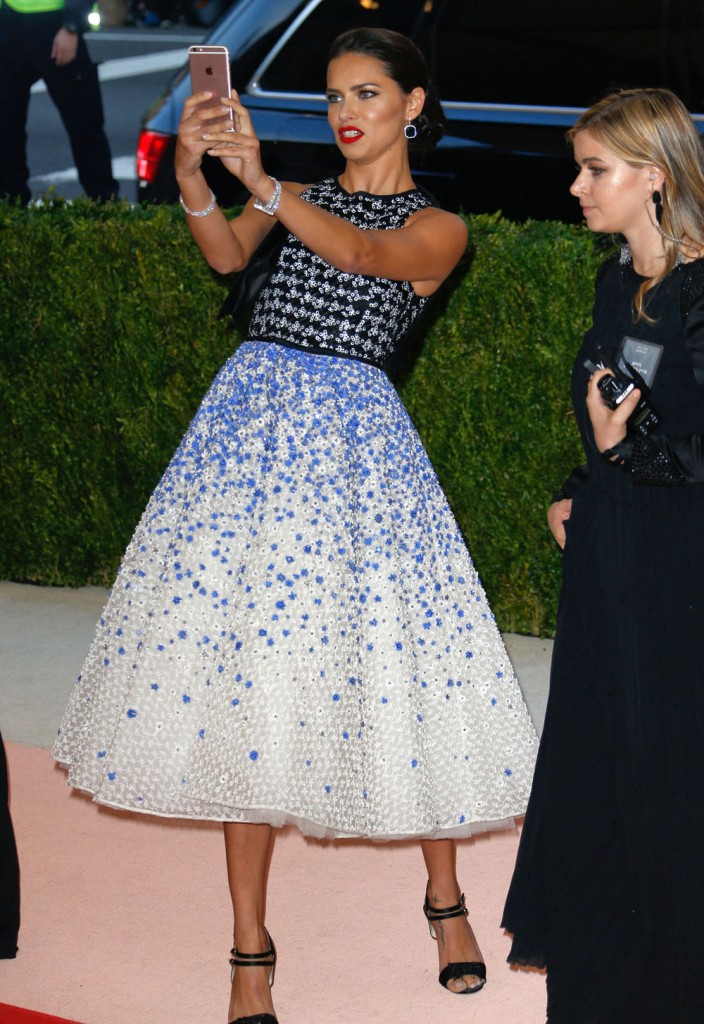 This dress had a bolero cape if that's a thing. I guess it is now.
Here's Wendi Deng, in Christopher Kane. US Weekly was talking about the fact that it's Wendi's first red carpet since we heard that she snagged Vladimir Putin. I imagine dating the leader of Russia must be more trouble than it's worth, but he also has a net worth of $70 billion. Wendi knows how to pick 'em. The floral pattern on this dress is too busy for my taste.
photos credit: WENN, Getty and FameFlynet