The impression I've had of Cameron Diaz over the past few months is that she's turning into one of those celebrities who thinks her life situation is applicable to just about everyone else's. She's happy and that's great, but there's something mildly oblivious about her, like when she claimed that stress worsened menopause, or that women just get happier the older they are. Anyway Cameron was on Ellen yesterday, where she gushed about her husband of a whole year, Benji Madden. She also talked about how the relationship helped her grow, and when I read her quote out of context I got the impression that she said we all should have this transformative experience. She actually qualified it well though. It's not all roses for Cameron and Benji, she also admitted that some aspects of marriage are hard.
"Someone asked me, 'What's your favorite thing about being married?' And I was like, 'Well, I just learned so much about myself. I didn't know these things.' And I was like, 'I would have never known them if I didn't meet my husband, who helped me,'" Diaz, 43, told host Ellen

The Longevity Book author then joked that she gave the exact same answer when asked what she considers to be the "worst thing about being married."

"I learned all these things about myself that I wish I never learned about myself and I wouldn't have known them if I didn't get married," she said. "So it's like this double-edged sword. But I'm just so grateful for it because I couldn't do it without my husband and I couldn't do it with anybody else except for him."

"Happiness actually has shown that when we're happy we actually live longer. When we accept that we're aging we live longer. And being that our relationships are very, very important — any kind of relationship, it doesn't just have to be a marriage — [you have to] basically think of it as a purpose for living. Even if you're just engaged in something you really think is important," Diaz told DeGeneres. "But I do think that marriage, my experience with it — and I know that you have felt the same way — when you can grow with someone, it's very important."
Ok in context that wasn't so bad and this time she did bring it back to her own experiences instead of generalizing. It's nice to see Cameron happy in a relationship and gushing about her husband. She also said that she calls Benji "my Buh," which is cute but I don't know if it's something she should admit. It's a change for her, considering she used to date douches like Alex Rodriguez and Justin Timberlake. Back in 2011 she called marriage a "dying institution," praised Clooney for being single and said "I don't think we should live our lives in relationships based off old traditions that don't suit our world any longer." So she changed her mind with experience, which is what she said about growth basically.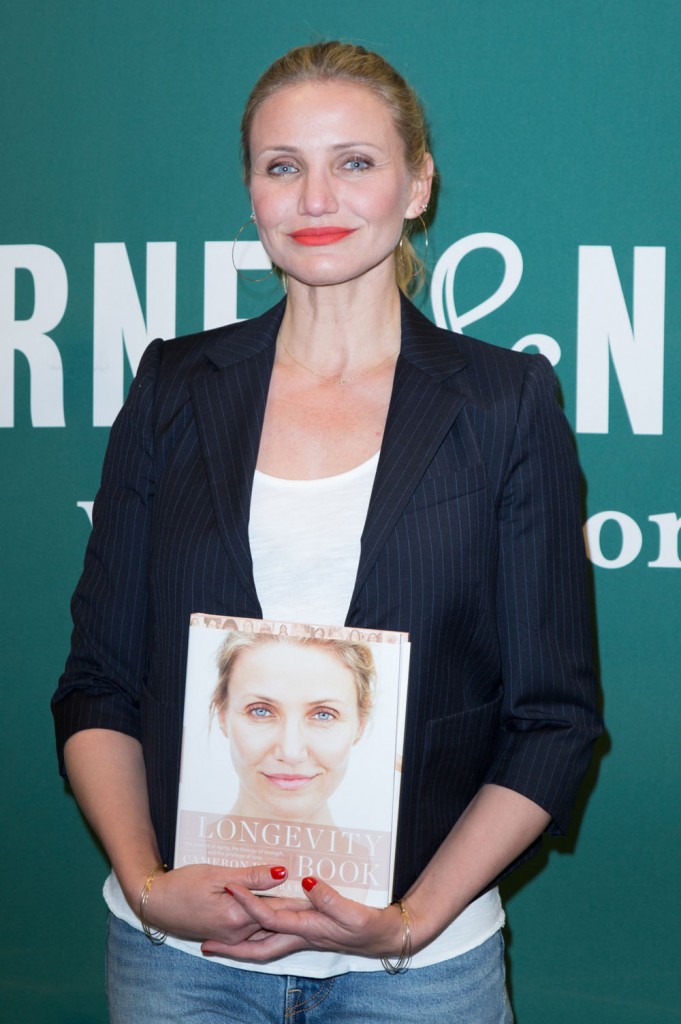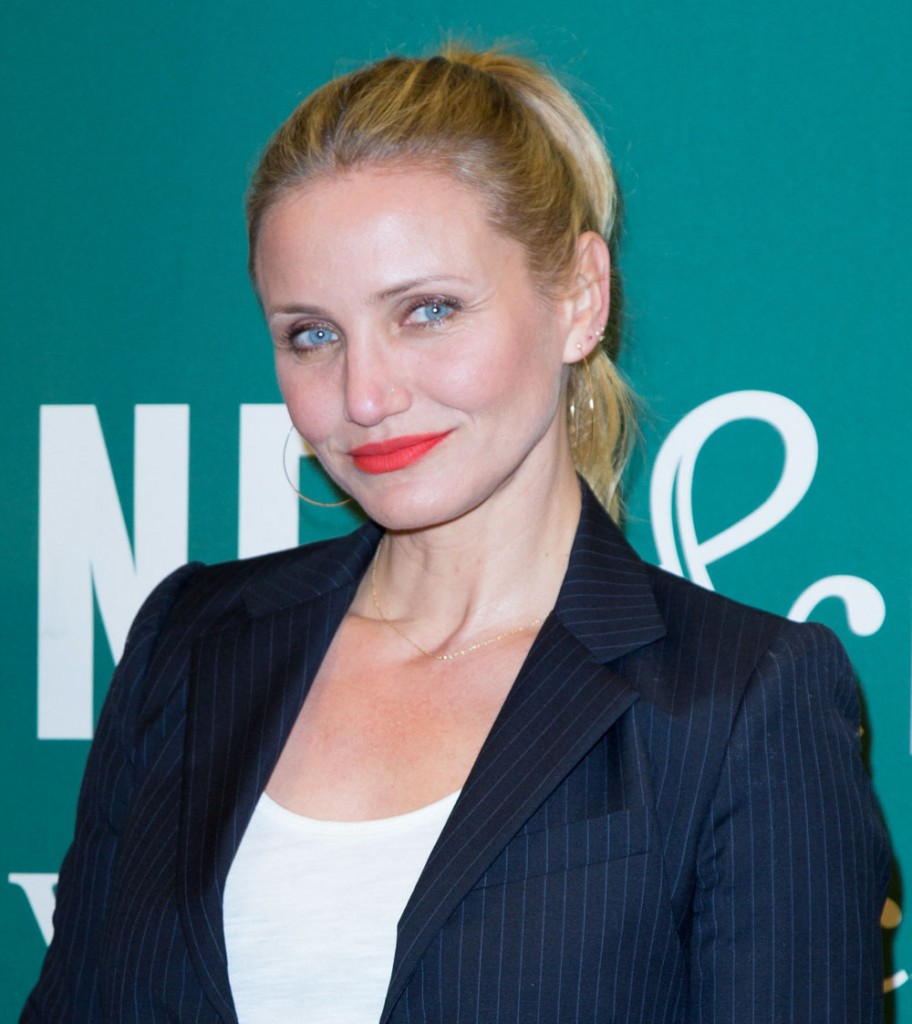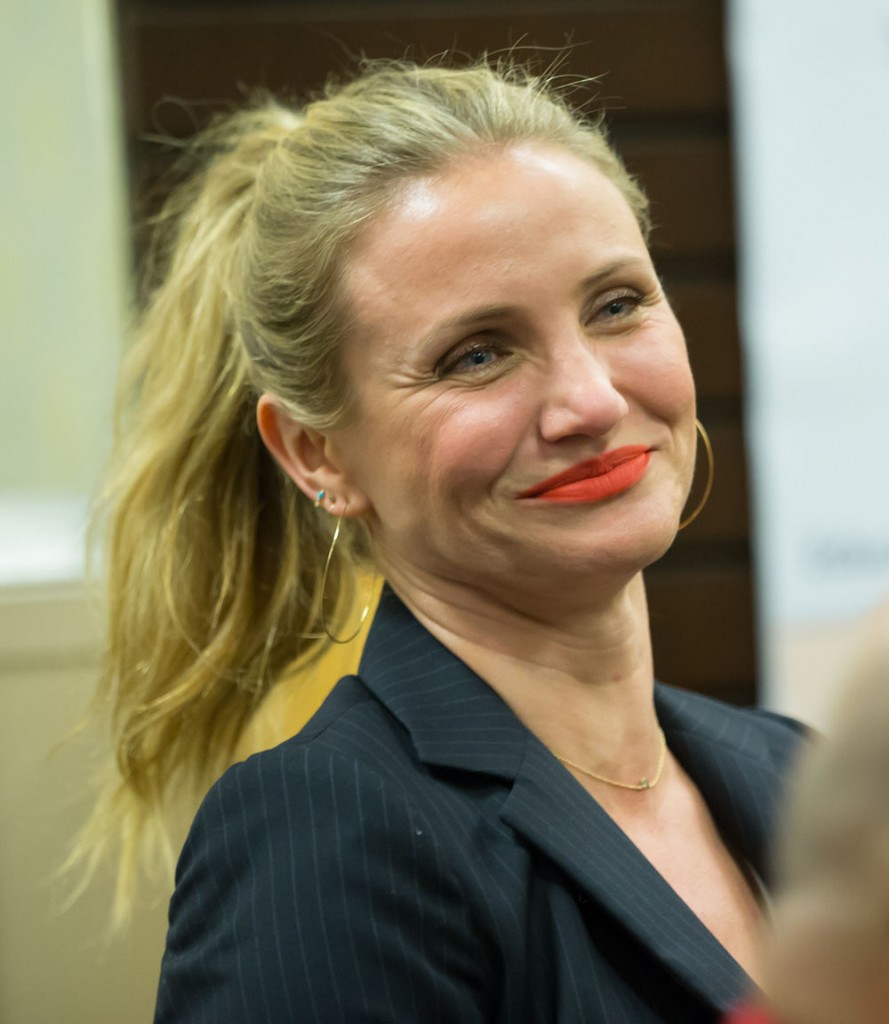 photos credit: WENN.com