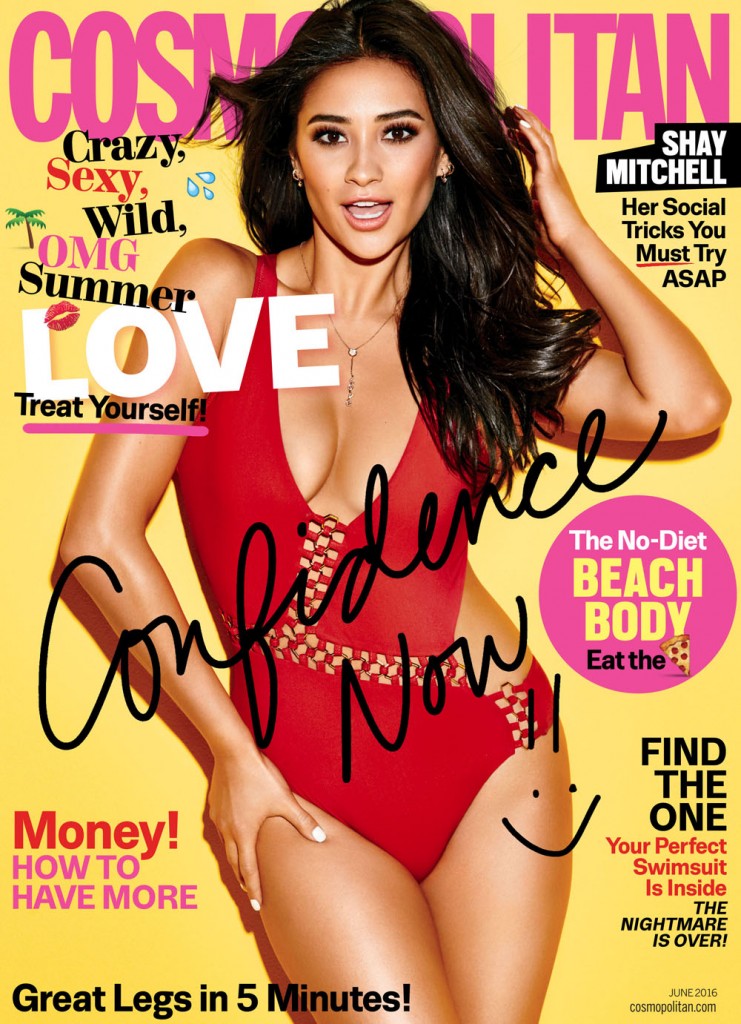 Pretty Little Liars star Shay Mitchell is the cover model for the June issue of Cosmopolitan, which hits newsstands on Tuesday. The 29-year-old Canadian actress is a social media superstar, with almost 12 million followers on her Instagram account, over 3 million followers on Twitter and tons of fans of her Snapchat pics (@officialshaym). Girl is pulling some impressive numbers.
The actress, who is currently on the big screen along with Jennifer Aniston, Kate Hudson and Julia Roberts in the "comedy" Mother's Day (currently pulling an 8% positive rating on Rotten Tomatoes, which does fill me with a touch of glee, as I hate all things "chick flick") opened up to Cosmo about her social media savvy, career, and, of course, love. Here are some highlights:
On her mastery of social media: My Instagram is like an art gallery—no blurry photos. Come to Snapchat and see it all being made. Instagram is the appetizer. Snapchat is the meal.

On the gender of a potential partner: "When I started, people were like, 'What are you?' I'm like, right now I'm dating a guy. I don't know what it's going to be in three years. You love who you love. Black, white, polka-dot, that's what my dad always said. I'm never going to label myself. I could be 50 and dating a woman and then what? I said I was straight and now I'm not?'"

On her pre-fame days of working bottle service: I have so much respect for waiters, waitresses, girls who work in clubs. It's tough. I'd have old guys saying 'You're so pretty, why are you working?' or 'Come live with me, honey.' Like, what, so I can be taken care of? That's the last thing that I want. What I wanted to say was, '[I work] so I will never end up with someone like you.'

On her post-PLL life: "I'd rather have a company. I don't want to be dependent on a call from my agent — taking projects I'm not okay with because I need to. To be honest, winning an Oscar is not one of my goals.
Shay's assertion that "you love who you love" does resonate with me, but since when is gender fluidity – or owning up to it – such a trendy thing? It's a nice change from how taboo bisexuality used to be. And that, "I could be 50 and dating a woman" made me think of Sarah Paulson for some reason.
I am glad that she doesn't take herself too seriously as an actress, as I don't think PLL is any kind of springboard to an Oscar either. Side note: I am crazy jealous that I can't rock a cute bathing suit like that red number Shay's modeling on the cover. And it's almost summer….sigh.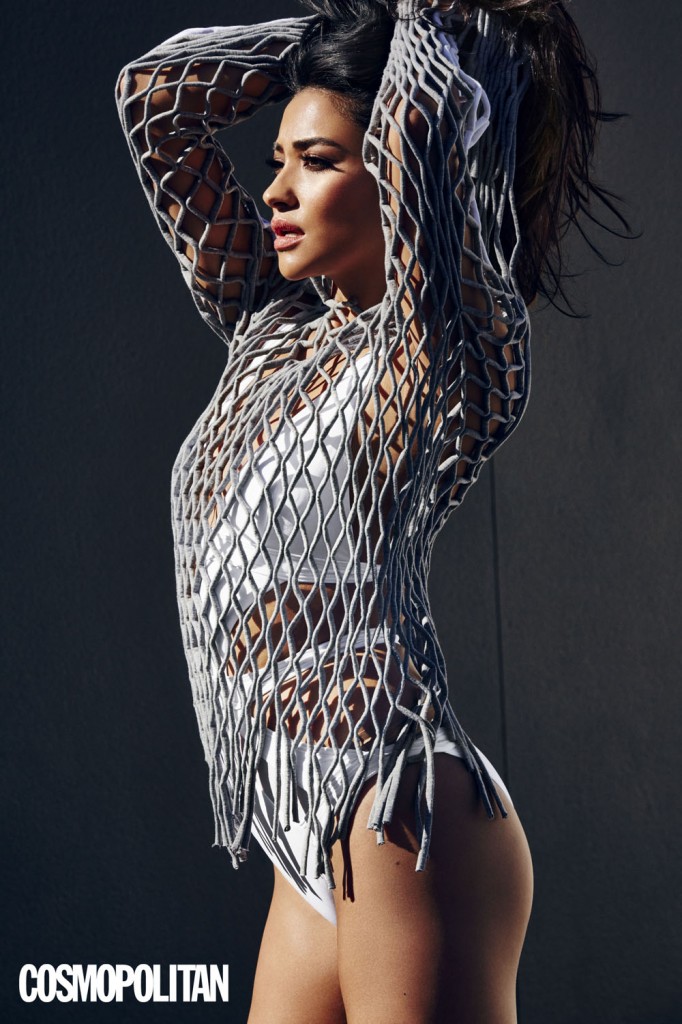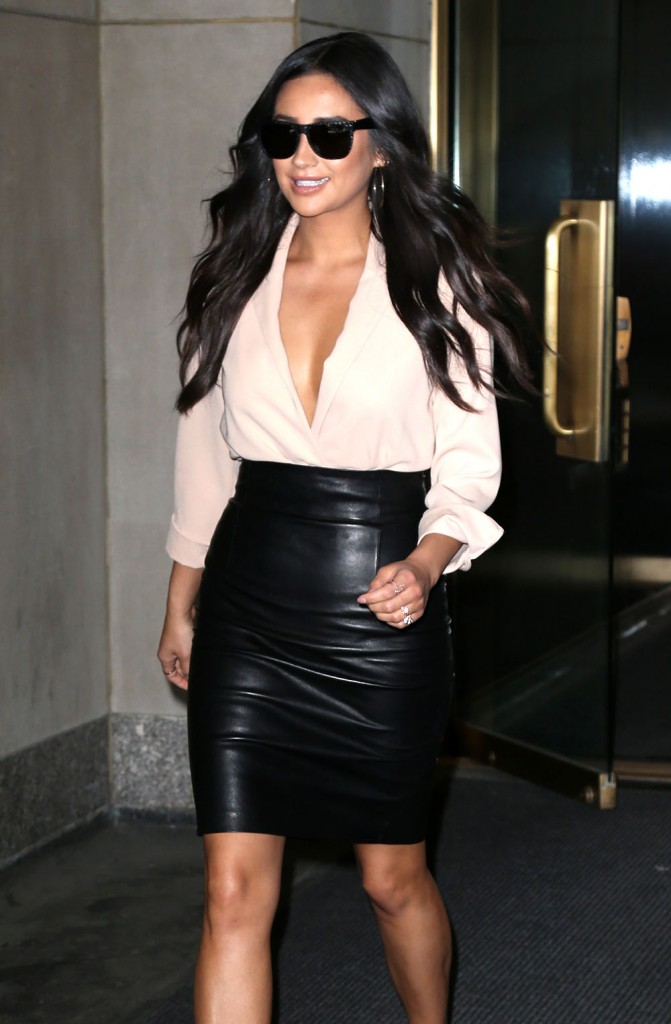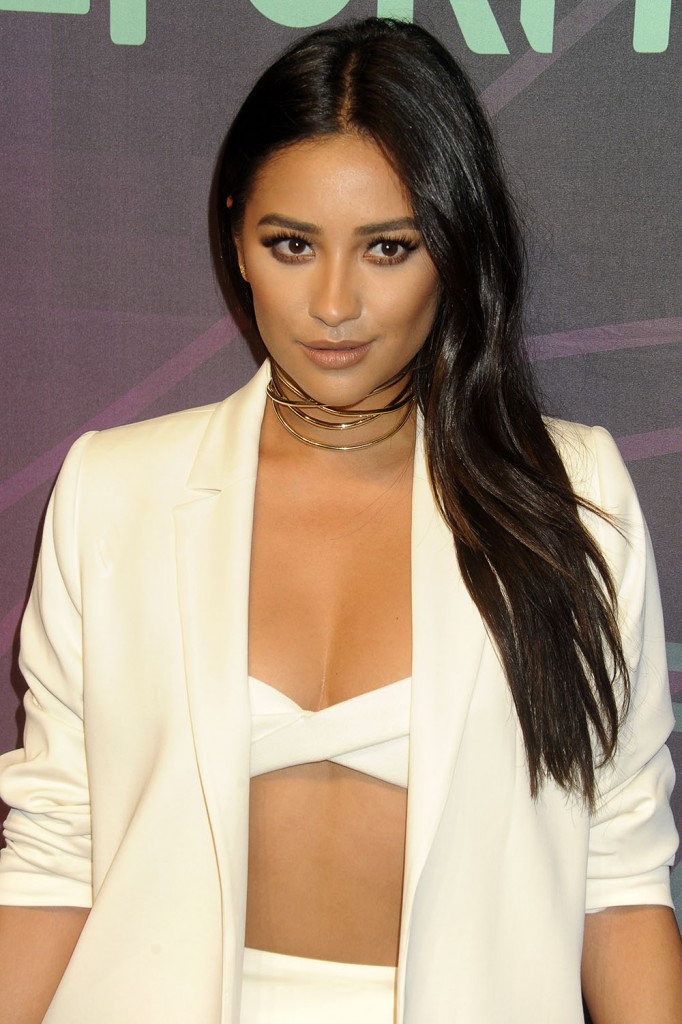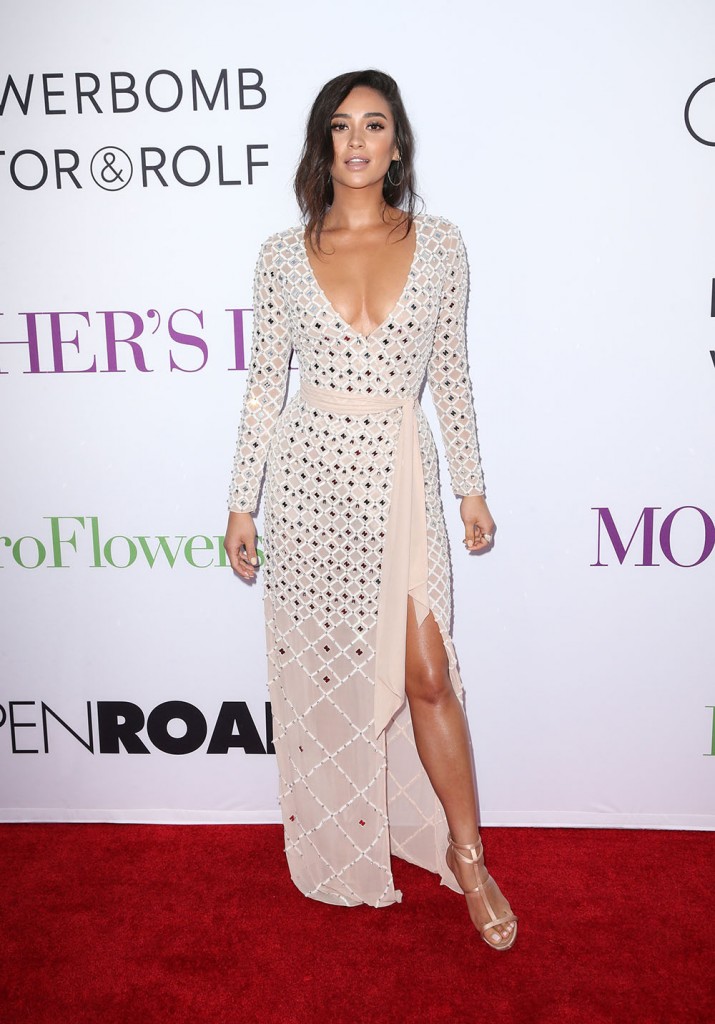 Photo credit: Cosmopolitan, WENN.com, Fame Flynet