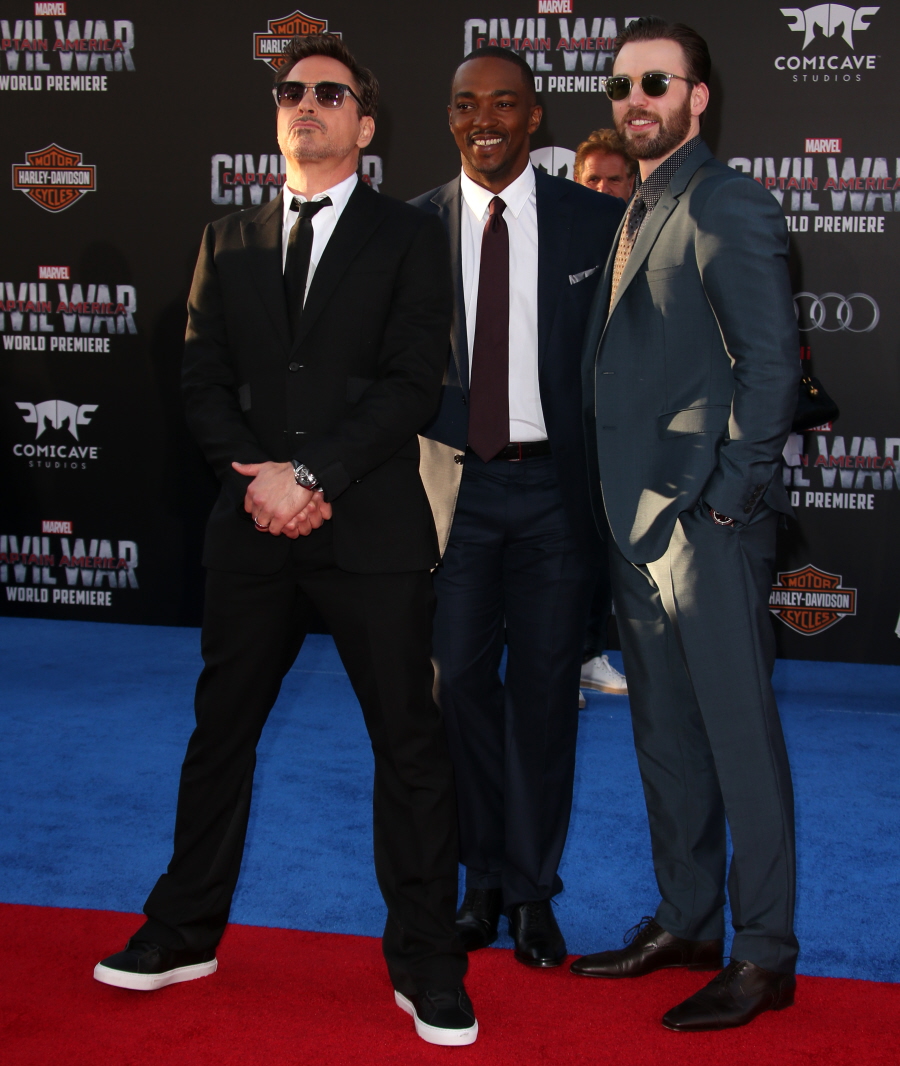 Like everything coming out of Marvel these days, the reviews of Captain America: Civil War were pretty great. Marvel has consistently delivered, meeting high expectations and then some for their big tentpole superhero films. I kept seeing reviews that compared Civil War to Batman vs. Superman, with BvS not coming across well in the comparison. Basically, if you want to see an example of a comicbook universe doing "superhero war" films well, you need to go to Marvel, not DC. And the box office shows that – Civil War is the fifth-biggest American box office opening of all time. And it's already made $700 million worldwide.
We're hearing that Disney's/Marvel's Captain America: Civil War cashed in a $60M-$61M Saturday. This points Civil War in the $180M-$183M vicinity for its opening weekend, which would make it the fifth highest domestic debut of all-time, beating Avengers: Age of Ultron's $56.5M last year. Civil War is poised to hit $700M worldwide, and is well on its way to profit in its theatrical run after a $250M production cost and an estimated global P&A near Ultron's $180M.

On ComScore's PostTrak, which continually polls moviegoers throughout the weekend, Civil War has moved up to a total positive score of 88% and a 75% definite recommend to friends. That's a tad under Ultron's 90% positive and 79% recommend, which isn't a bad place to be. Audience make-up of Civil War per ComScore is 66% guys to 34% females, with 51% over 25. Ultron was more female at 38% and younger at 55% under 25. Ethnicity breakdown for Civil War was 48% Caucasians, 19% Hispanic, 18% African American and 16% Asian/other according to ComScore.

Other golden gooses for Disney this weekend include Jungle Book's fourth frame cashing in $20M-plus in No. 2 while Zootopia takes fifth place with $3.3M. The Disney Animated feature will overtake Warner Bros.' Batman v Superman: Dawn of Justice as the second highest grossing movie of 2016 with $328M to the DC superheroes' $327.4M. Disney also has the fourth highest grossing movie of the year with Jungle Book at $285.9M and the fifth highest with Civil War.
So, there you go. Kevin Feige has the Midas touch. Although I'll always find it odd to think that a film has to make more than $400 million just to BREAK EVEN. While I don't doubt that Marvel will continue to mint money for a long, long, long time, I really hope that we're coming to the last gasp of spending $400 million on production and promotion. All it takes is one bomb and the whole model will be thrown out.
Meanwhile, Civil War has done one great thing: it's made people really excited for Black Panther, which comes out in 2018. You can read some Civil War spoilers here for how Marvel is setting up Black Panther's stand-alone film. Ten bucks says Marvel puts twice the amount of money in the new Spiderman movie though.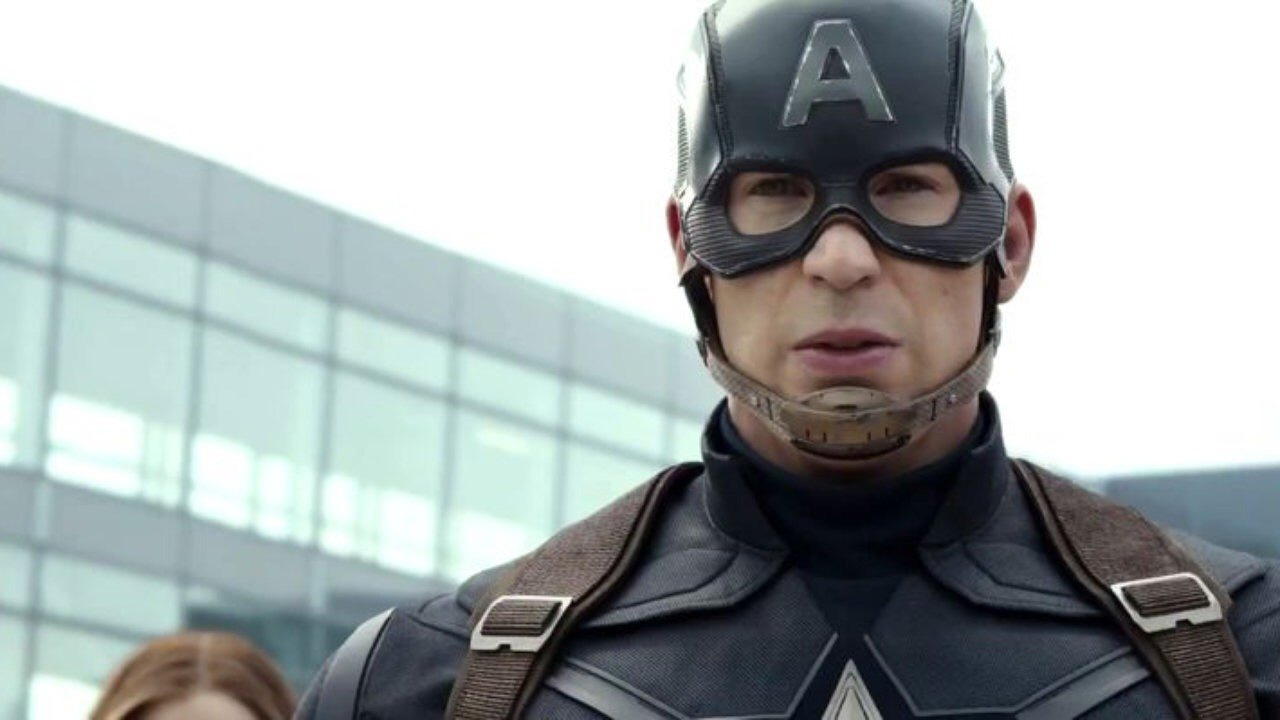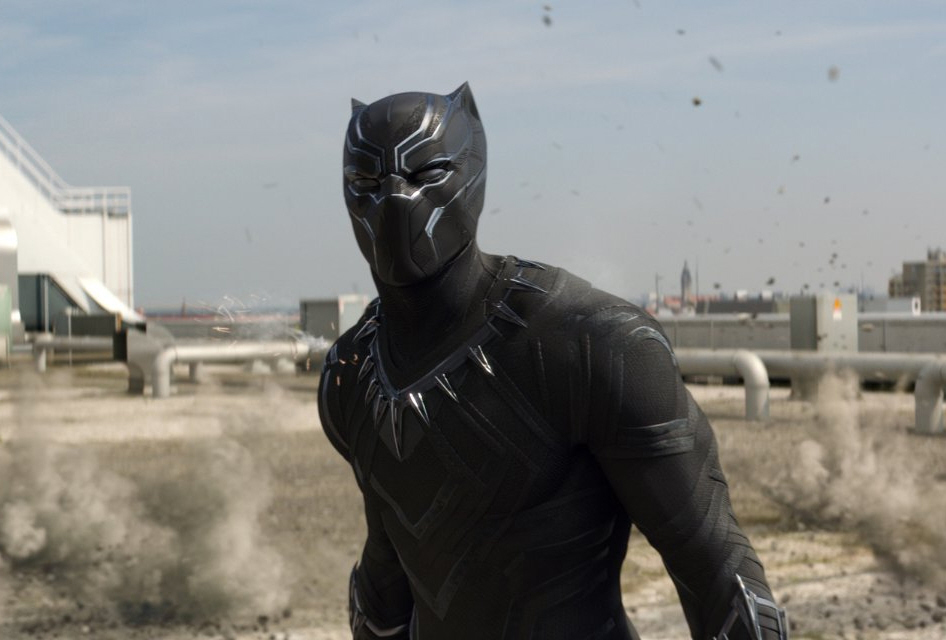 Photos courtesy of Marvel, WENN.