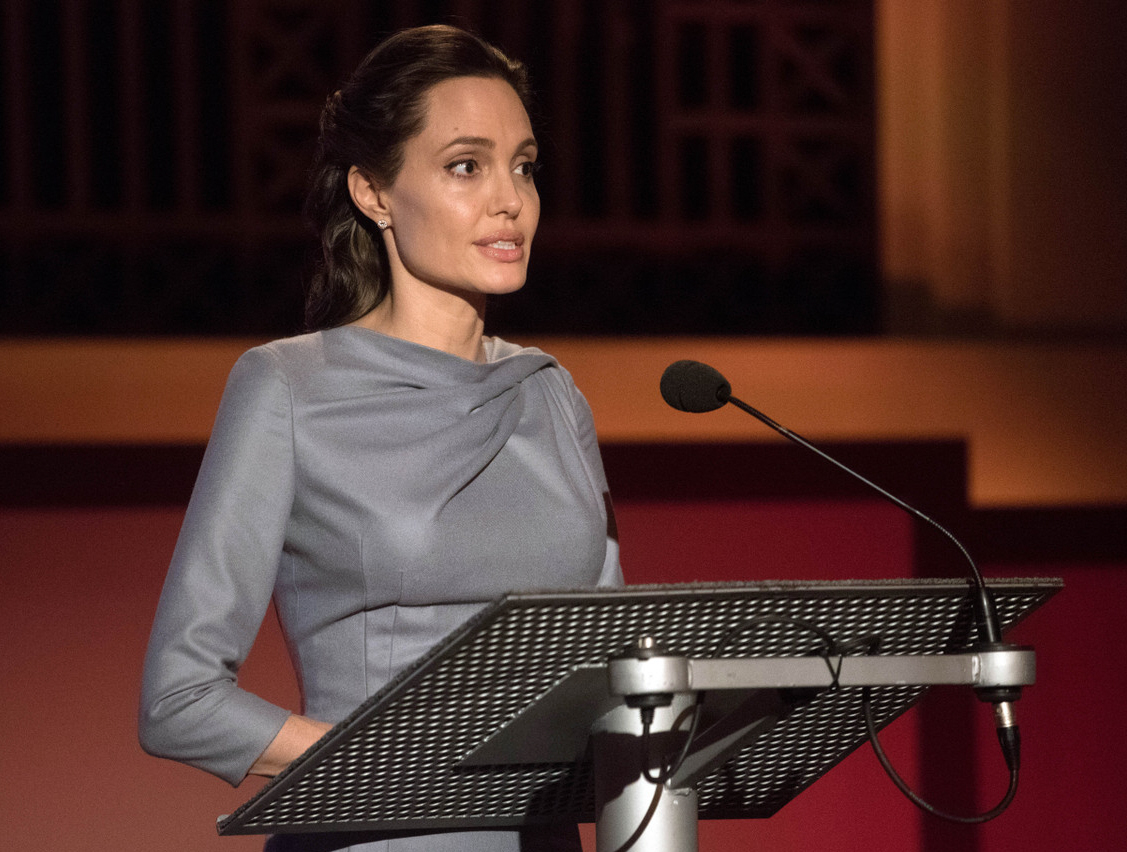 Yesterday, Angelina Jolie went the BBC headquarters in London and delivered an absolutely incredible speech about the ongoing refugee crises in the world. This speech was announced more than a month ago – the BBC organized a day full of special programming, all focused on refugees and humanitarian crises around the world. Angelina was the keynote speaker. The speech was… amazing. In the past 15 years, she's done so much work on refugee and humanitarian issues, she's considered one of the most prominent and respected advocates for refugees in the world. This speech reflects that – she offers the historical context for the current crisis, takes the UK and other nations to task for their (at times) bungled efforts to deal with refugees and she offers concrete solutions for dealing with refugees and humanitarian crises in the months, years and decades to come. Here is her whole speech:
As you can imagine, some British news sites are already saying that Angelina "blasted" British people for even considering Brexit (the British exit from the EU), and there are some claiming that Angelina is slamming the EU's response to the Syrian refugee crisis. The word that I kept thinking was "measured" though – Angelina is making reference to terrible reactions to refugee crises from America to Europe to the Middle East to Asia. She's arguing for an acknowledgment that we live in a global community, that what happens in Syria affects someone in London, someone in Stockholm, someone in Toronto, someone in Philadelphia.
I also believe Jolie was making several references to Donald Trump's increasingly intolerant, ignorant and offensive hate speech about migrants, refugees, Muslims and more. After the speech, Jolie did a Q&A session and she was asked point-blank about Trump's attitude towards Muslims. She said: "To me, America is built on people from around the world coming together for freedoms, especially freedom of religion. So it's hard to hear this is coming from someone who is pressing to be an American president." Fun fact: Trump is tight with her dad, and Trump has specifically said nasty sh-t about Angelina in the past. Angelina has never engaged with Trump directly, and my guess is that this is the biggest "anti-Trump" message she's going to give.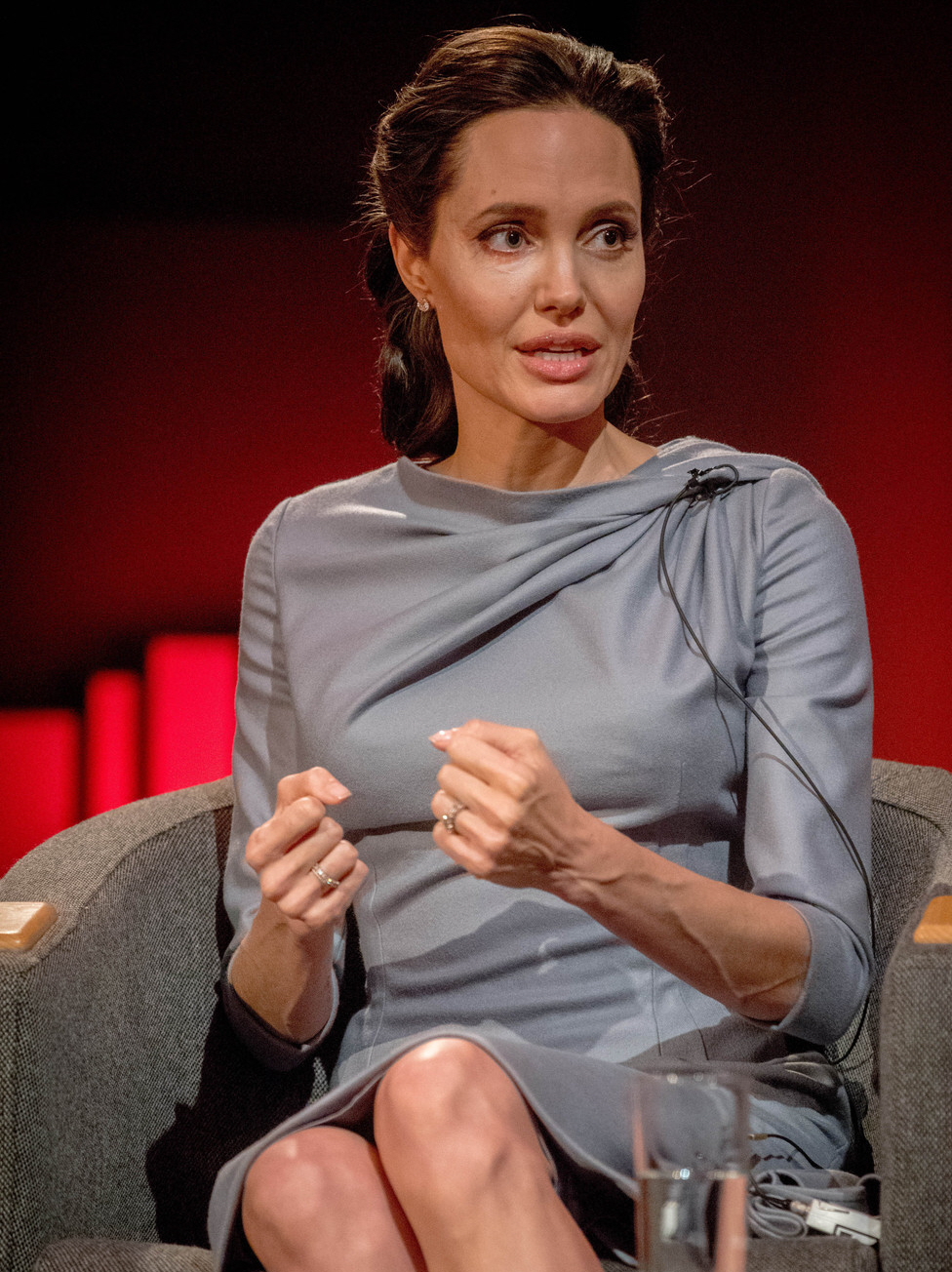 Photos courtesy of Pacific Coast News, Fame/Flynet and WENN.