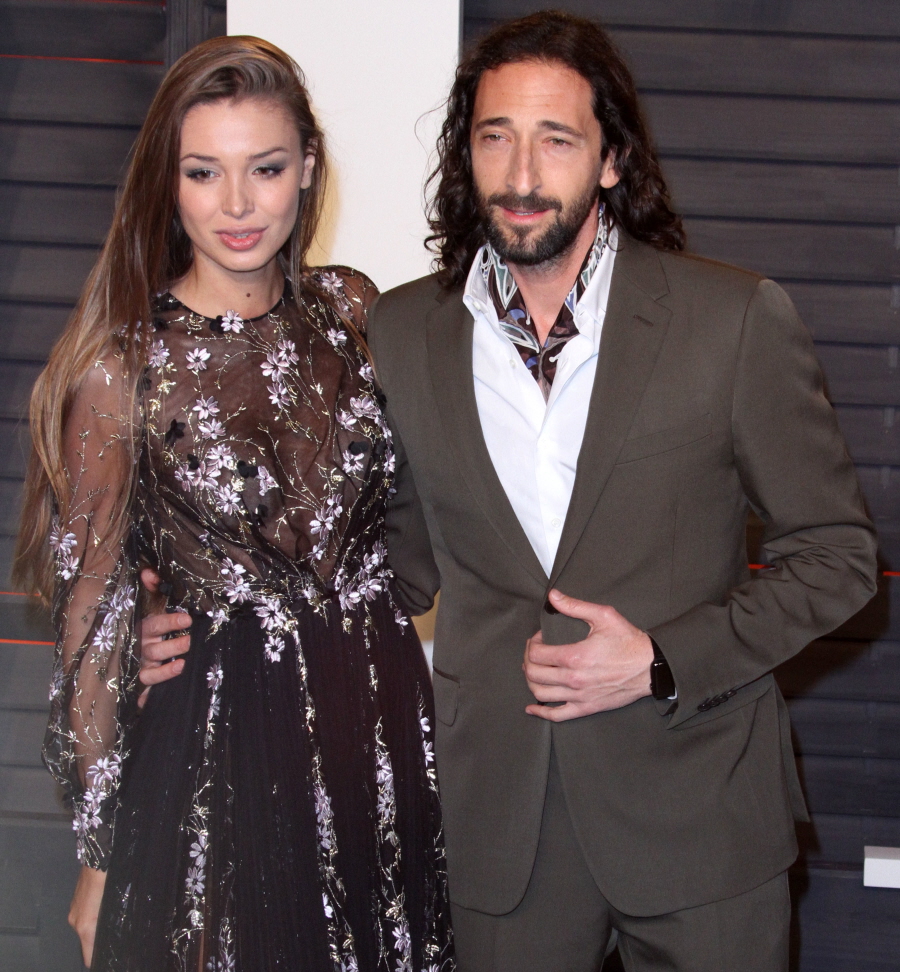 Here are some photos of Adrien Brody and his long-time girlfriend Lara Lieto at the Vanity Fair Oscar party back in February. They've been together since 2012 and my guess (since I cannot find her age verified anywhere) is that she was pretty young when they first got together. Like, maybe she was 19 or 20? And now she's in her early 20s. I'm making a point here – Adrien is 43 years old and he likes younger women, possibly even 20 years younger. That's not illegal, of course, but add that fact to Brody's professional associations, and there will be some raised eyebrows. Brody won his Best Actor Oscar for The Pianist, directed by Roman Polanski. Brody also worked with Woody Allen back in 1989, for New York Stories, and in 2011 with Midnight in Paris. So when Adrien went on Jenny McCarthy's radio show on Monday, they ended up discussing Polanski, Woody Allen and more. Some quotes from the interview:
Brody on the separation of artists from the art: "Life is very complicated. I look to collaborate with artistic people and to go into an endeavor without judgment and to hopefully be treated with the same. It's an artistic pursuit, and Polanski for instance had a very complicated and difficult life. It would be unfair of me to delve into something as complicated as the past that was brought up in the media."

When asked if he thinks private lives should be separated from work: "Well, to a certain extent. I mean, again, people make mistakes in lives."

Whether there's a difference between Bill Cosby & Woody Allen: "I don't even read about these things, to be honest. I choose not to indulge this kind of fodder. I think there's a lot of catastrophe in this world and a lot of cruelty and a lot of carelessness. Of course it's horrible what comes out sometimes, and people have done things in their lives that may be inexcusable, but it's not something to focus on."
I have sympathy for people who want to engage in a genuine conversation about the separation of art from artist, or conversations that come along with the revisionist histories that we learn about artists years and decades after the fact. Even Steven Spielberg was not immune during the Cannes Film Festival this year – his film, The BFG, was based on a Roald Dahl book and Spielberg was asked questions about Dahl's history of anti-Semitic statements. Spielberg ended up saying that he wasn't aware of Dahl's personal history and that it shouldn't affect how people see the film. What's the difference between that and what Adrien Brody is saying? Well… I think Brody comes across as dismissive. I don't understand this idea: "people have done things in their lives that may be inexcusable, but it's not something to focus on." Why? Why shouldn't those "inexcusable" moments be focused upon?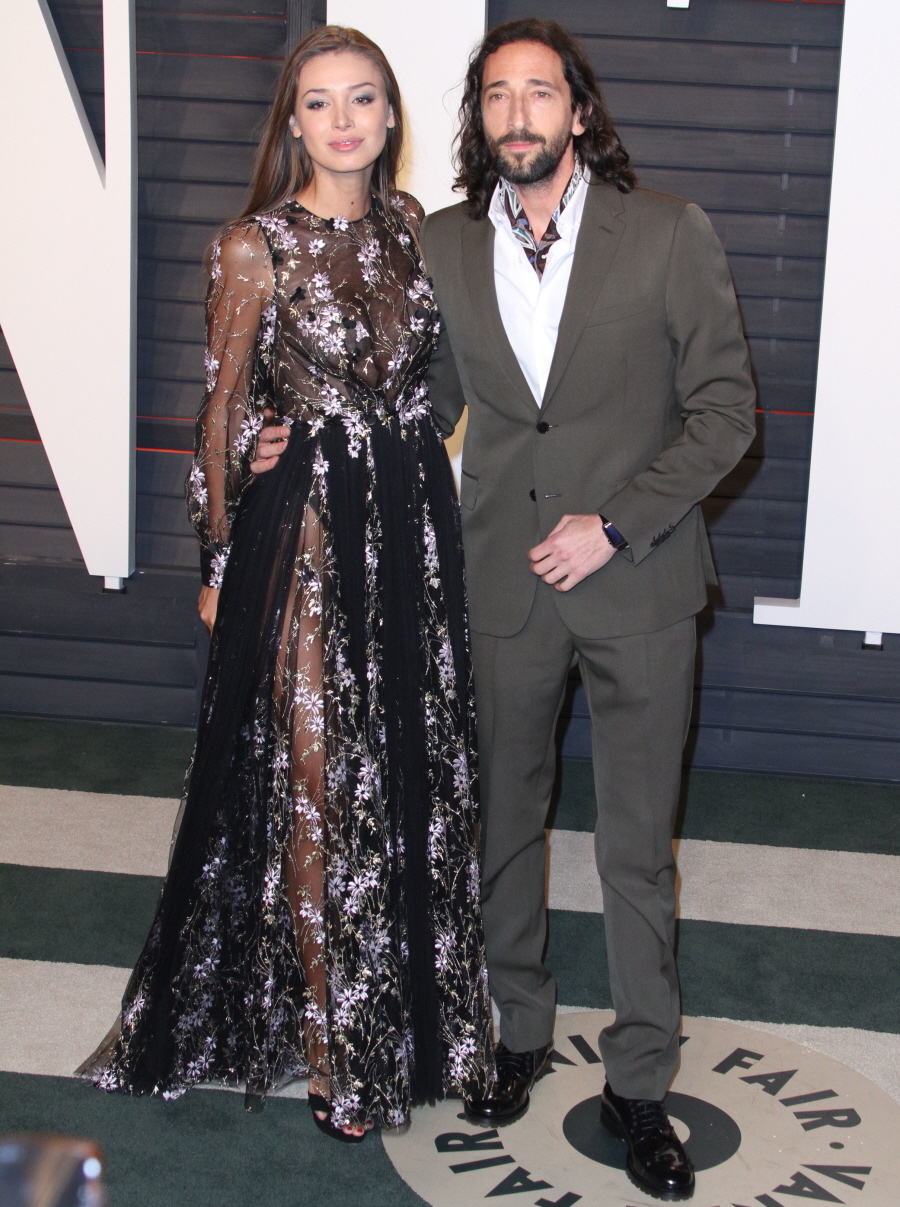 Photos courtesy of WENN.