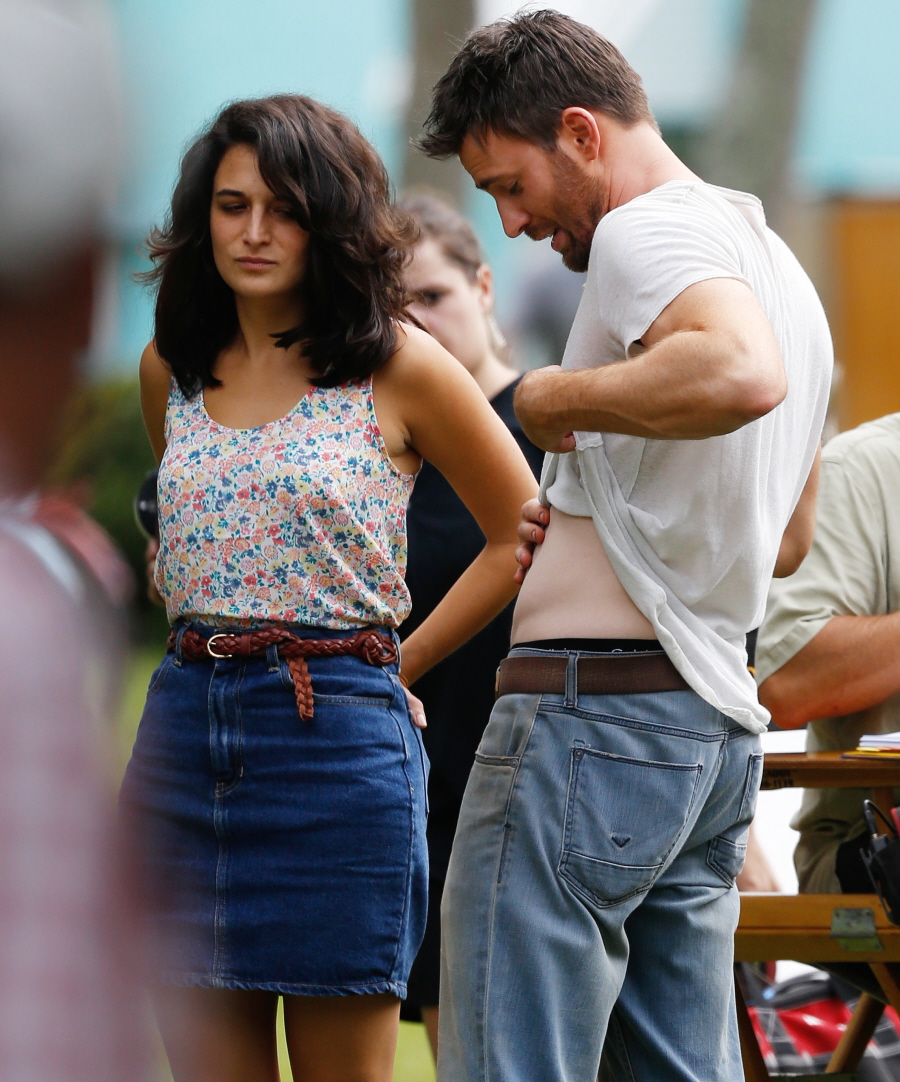 Last week, Us Weekly broke the story that Chris Evans is quietly dating comedienne-actress Jenny Slate. It surprised me because… well, the confirmation of this new couple came at an awkward time. Jenny Slate JUST announced her split from her husband of four years. That announcement came just a few weeks back. What's interesting is that Jenny Slate and Chris Evans met last year! When her marriage was seemingly solid, right? They worked together on a film called Gifted. They filmed it in Atlanta, Georgia, and I'm including some photos from the set from October 2015. Away from LA and New York, alone in the dirty South, the warm, muggy air making their clothes sticky. Yeah… so, even People Magazine is coming close to saying outright that Chris Evans is a homewrecker.
When Chris Evans and Jenny Slate met on the set of their upcoming drama Gifted, their connection was undeniable. Last week, PEOPLE confirmed Evans and Slate were dating, and those around them say they it was difficult to ignore seeing the sparks between the two.

"It was obvious they had chemistry and were really into each other," a source tells PEOPLE.

When they weren't busy filming, Evans and Slate would spend much of their free time hanging out together.

"They were always talking and laughing on the set," an insider tells PEOPLE. "You could tell they were great friends and just had a lot of fun together. They would hang out with the crew during takes and just be joking around."

The new couple were also often spotted taking walks together in between takes, where they were seen laughing and even singing show tunes to one another.

"It was cute," said the source. "When she was on set filming they were always together. They would go eat at craft services together, take walks together."

And as if Slate needed a reminder of how hunky her new beau is, the actress couldn't help but blush whenever Evans was spotted showing off his toned body.

"When Chris lifted up his shirt to wipe off the sweat, she tried really hard not to look at his abs," added the insider. "We were all looking but you could tell she was trying really hard not to."

News of their relationship comes just weeks after Slate split from her husband of nearly four years, Dean Fleischer-Camp.
Well edited, People Magazine. Do a glowing, cutesy story about how adorable Chris and Jenny were last fall, how they were spending all of this time together and how they had palpable chemistry and then mention at the very end, "oh yeah, she was married to someone else the whole time."
Chris and Jenny's people have tried to do a small amount of damage control, although I don't know why. It doesn't even seem like true-blue Chris Evans fans are scandalized in the least, and while I see this as a juicy cheating/homewrecking scandal, most sites aren't covering it that way. Anyway, E! News' source made a point of saying last week that Chris and Jenny "are just in the stage of getting to know each other." Rii-ight. I'm sure they were "getting to know each other" all night, every night in Georgia last fall. I bet he broke her headboard he was getting to know her so hard.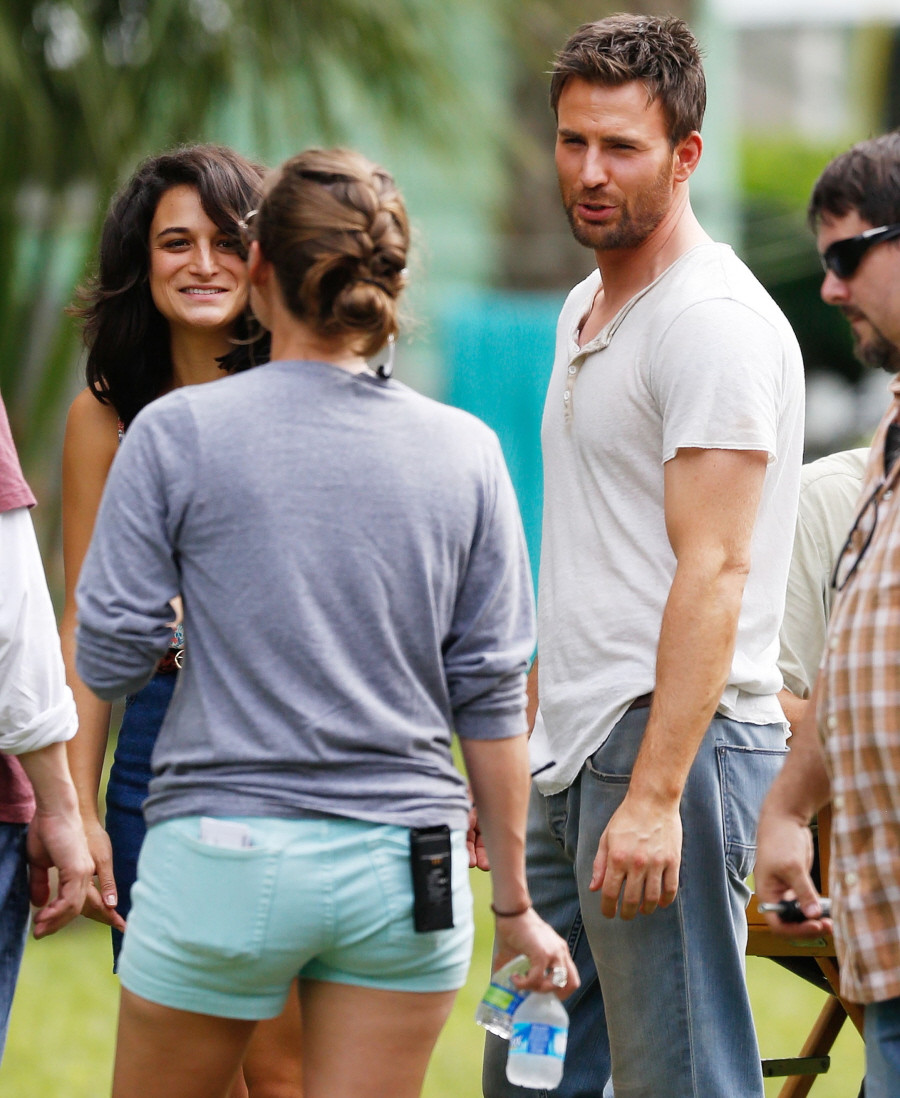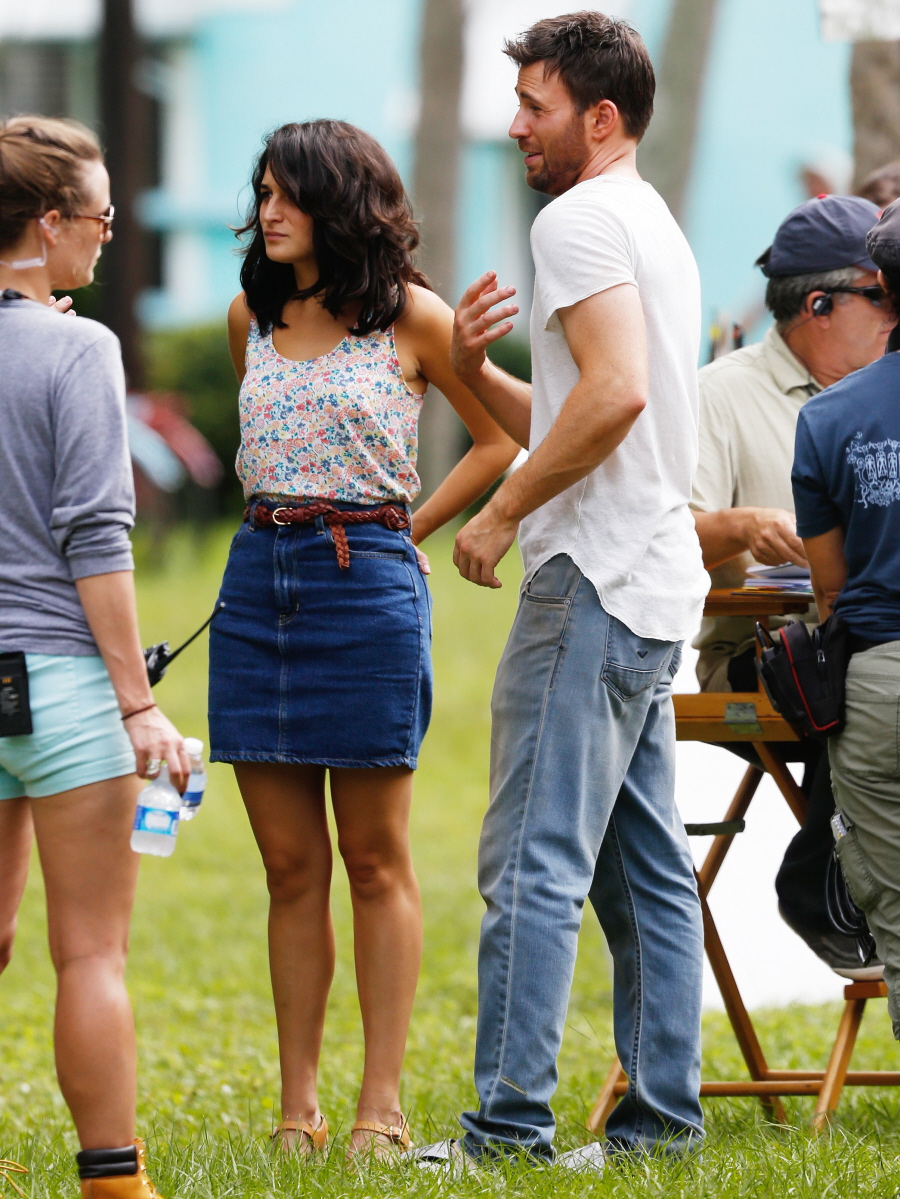 Photos courtesy of Fame/Flynet.