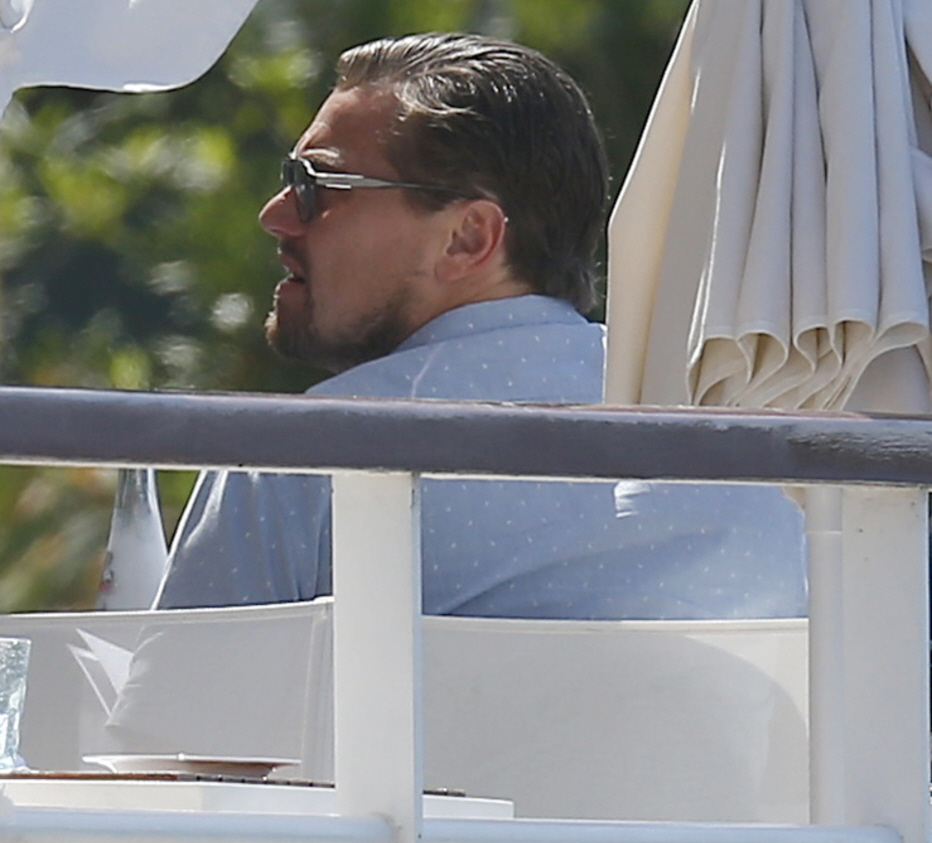 I've been waiting on this for days! Finally, we have some photos of Leonardo DiCaprio making his annual pilgrimage to Cannes. Leo shows up at Cannes every year, regardless if he has to promote anything. Sometimes he charters a yacht, but more often than not, one of his bro friends lets him stay on one of their yachts and Leo enjoys a cornucopia of delights, from food to beverages to ladies. These are photos of Leo at Hotel Cap du Eden Roc, having lunch with friends on Monday.
Leo generally likes to be single – or in some sort of open relationship – for Cannes. So he can indulge in all of the delights. But word going around the Wolf Pack and the tabloids is that Leo has found someone. And it's serious enough that he did his go-to pap stroll for when he wants to acknowledge that he has an official girlfriend: he went bike riding with a girl! Before Leo headed to Cannes, he was in NYC with Polish model Ela Kawalec – go here to see the photos.
According to Page Six, Leo also brought Ela along to Bodega Negra last Wednesday night – she was part of a group of six people, and Page Six's spy says Ela "was glued to her phone most of the evening." Then they went to Marquee, where Ela and Leo were dancing. The spy says: "They were dancing. Leo was dancing with her in his arms and canoodling. They were doing their thing, bumping and grinding." For the life of me, I cannot find Ela's age. My guess is that she's in Leo's sweet spot of "around 21." You can see Ela's Instagram here. She's pretty, blonde and she has big boobs. All Leo could ever want.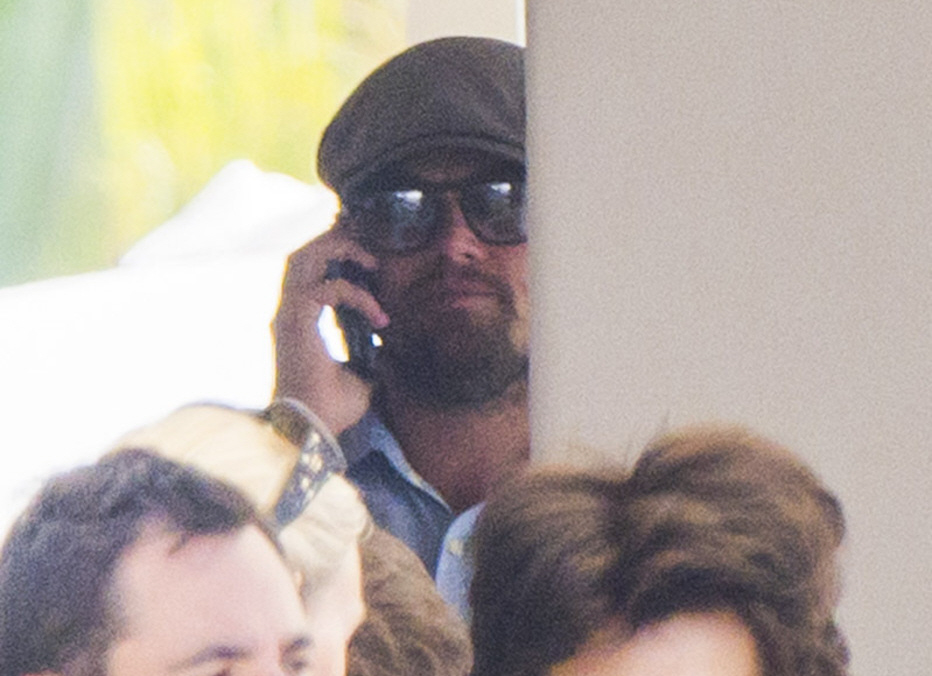 Photos courtesy of Instagram, Pacific Coast News.