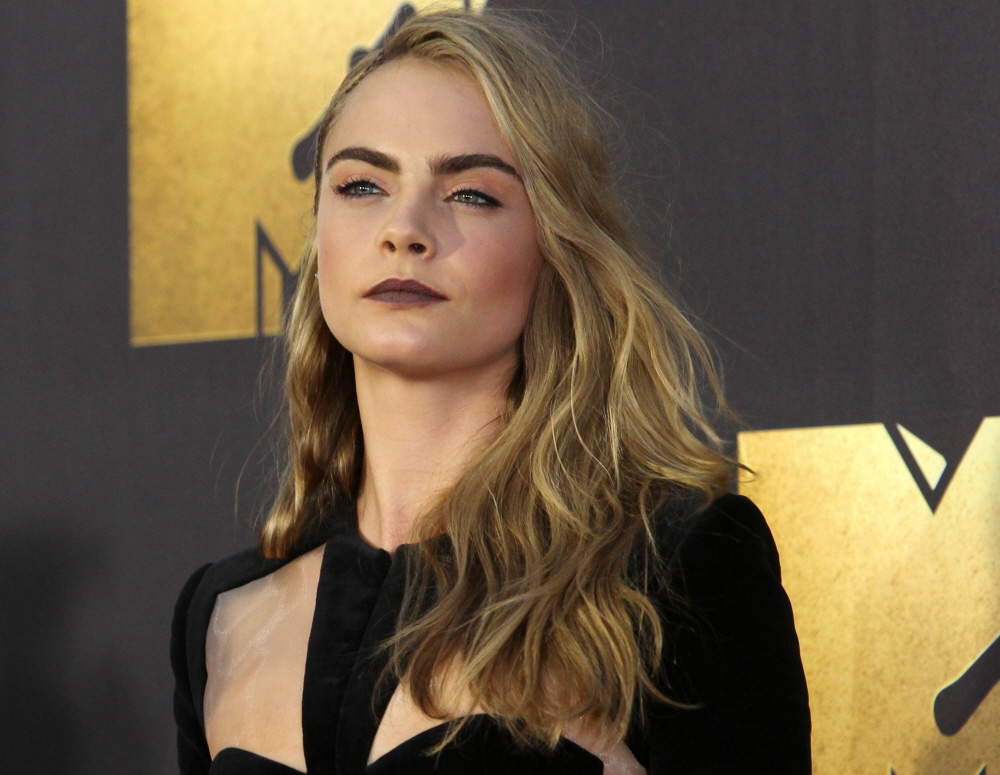 As many of you know, I'm not a believer in Cara Delevingne. I can't wait for her to go the way of Agyness Deyn, which is to say… mostly forgotten. I've long believed that she's probably nothing more than an unprofessional brat, and I even have some evidence to back it up. But did you know that she's also an incredibly privileged white woman who freaks out in train stations during routine security checks? And what's amazing to me is that she had a full-fledged temper tantrum and nothing really happened to her. She was detained briefly and let go. Here's what went down:
Cara Delevingne was detained for more than an hour after a four-letter "meltdown" at Eurostar security staff. Onlookers say the model acted like a "spoiled brat" as she erupted in fury on her way from Paris to London for her sister Poppy's birthday bash. The bizarre incident was sparked as her luggage was pulled aside for a random check. As she swore at the officer and his colleague, the 23-year-old got down on her knees and pretended to pray she would be allowed to board the train quickly. But she calmed down and later apologized as she emerged from an interrogation room an hour later with red eyes as if she had been crying.

An onlooker said: "It was a full-on meltdown in the middle of security. There were at least 20 people around and she didn't seem to care who saw. It was like she thought she didn't have to abide by the same rules as everyone else just because she's famous. Cara was with a friend who was trying to calm her down, but it wasn't working. She shouted 'let him do his f**king job, it's ridiculous.' She got down on her knees and put her hands together as if she was praying for the whole thing to be over. It was bizarre."

A French security source told The Sun many officers are fed up with celebrities acting as if they are above the law. He said: "Famous people often [don't] seem to think the same rules apply to them as everyone else. But everyone is subject to the same security procedures regardless of how well known they are. Sometimes celebrities will behave as if they are above the law and will be rude for no reason. They need to learn they have to be treated the same as everyone else."

After the model-turned-actress swore profusely at the first officer, another came over to try to calm the situation. But Cara began using her phone, despite signs saying it was not allowed, and took exception to being told to put it away. She screamed "F–k you" at a female officer before being detained and taken upstairs to a private room away from stunned passengers. Cara, who was dressed in casual bottoms and a top, emerged an hour later with red eyes, which made passengers think she had broken down in tears during the interrogation. But after calming down, she apologized profusely to the officers and was able to board the next train. She escaped with a fine for verbal assault.
First of all… do you think she was carrying? I think she was carrying, and that's why she had the meltdown. It was a well-timed hissy fit to distract security personnel from looking too closely at her baggage, so they wouldn't find her stash. That's my theory. As for the privilege of being a bitchy, sullen, aristocratic white woman… imagine if someone named Mohammed or Jamal had behaved that way to train station security. It would be a completely different story.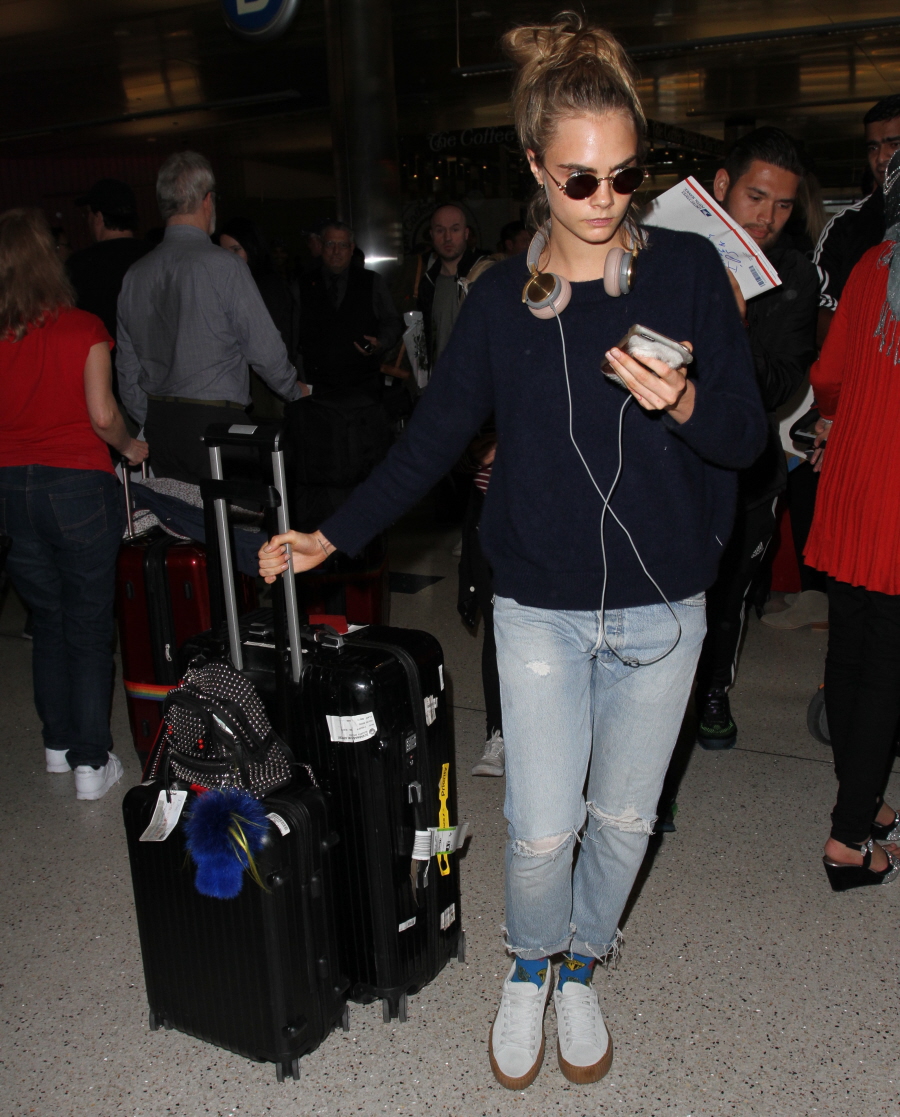 Photos courtesy of WENN.