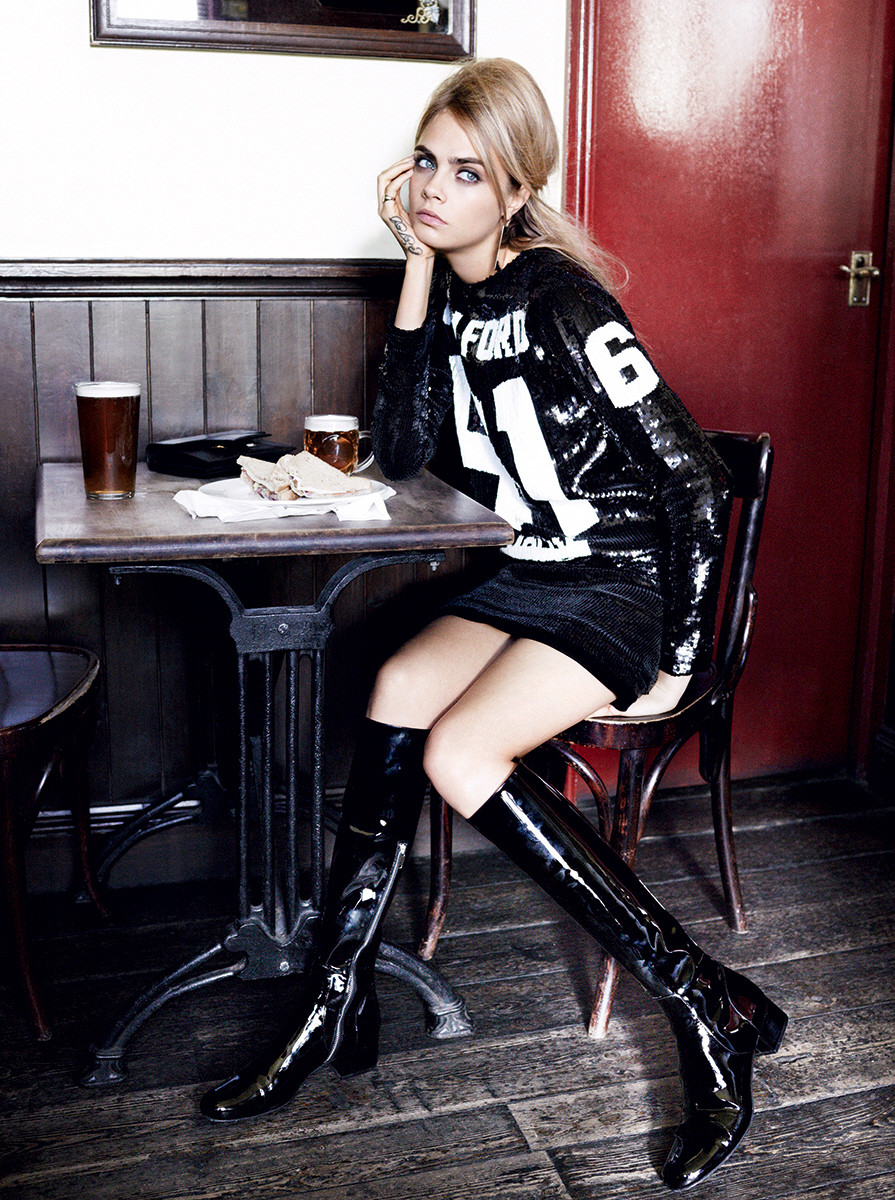 Consider this Cara Delevingne's "fall to earth" moment. Cara has been The It Girl or The It Model for more than a year. Y'all know I don't really understand why – her smirk irritates me and I think she looks like Angry Baby most of the time. But everybody in London loves her, as do all of the fashion people. She's dated Michelle Rodriguez and Leonardo DiCaprio allegedly wanted to get into her drawers. She gets invited to all the cool parties and she flirts with ginger princes. She's only 21 years old.
So, how exactly did she fall to earth? She did an interview with Vogue Mag and she fell asleep. Twice. And when Vogue writer Plum Sykes wrote about it, Cara freaked out. First, the Vogue piece (you can read the piece here). Sykes barely got to interview her because Cara overslept and was 30 minutes late for the meeting, then as soon as she got to the spa, she fell asleep on the massage table and didn't wake up for hours. So, instead of interviewing Cara properly, Sykes just had to write about how Cara parties too much and sleeps through her commitments. To her credit, Sykes turns it into a very readable piece with only a hint of British shade – she refers to Cara as "careless" a few times, then quotes people who have worked with Cara who say that she basically sleeps everywhere and anywhere. Sykes also discovers that it's not just a case of Cara being "overworked" – the night before the interview, Cara was partying with Lily Allen until 5 am. Because of course.
In the end, Cara looked somewhat unprofessional and overworked, and like she parties too much. Is that the worst thing in the world? Not really. But Cara went on a Twitter rant about the Vogue story, writing:
Why do people in the industry lie so much???? They would rather see you fail than succeed. What happened to supporting each other

It's even worse when your trying to fight people that have all the power because then you are powerless

All I can say is that I work extremely hard and 'sleeping' is proof that sometimes I work too hard. I apologise for being so ambitious

This just shows that the fashion industry is not the most understanding or compassionate of industries

That only applies to the people that sit around not really caring and never really bothering to get to know you or what it's really like

What happened to supporting each other?
She also posted part of the rant on her Instagram too, for good measure. The thing is, compared to how badly Cara could have been slammed by Vogue for her unprofessionalism, I think Sykes was relatively fair and she turned in a truthful story while still leaving some room for Cara to defend herself. I have no idea why Cara freaked out to this degree – perhaps The It Girl has never been called out on her bullsh-t. Perhaps she's one of those special snowflakes who doesn't know how to handle it when people aren't covering up her messes. Frankly, it's surprising to me that Plum Sykes didn't even mention the paparazzi photos of Cara with cocaine.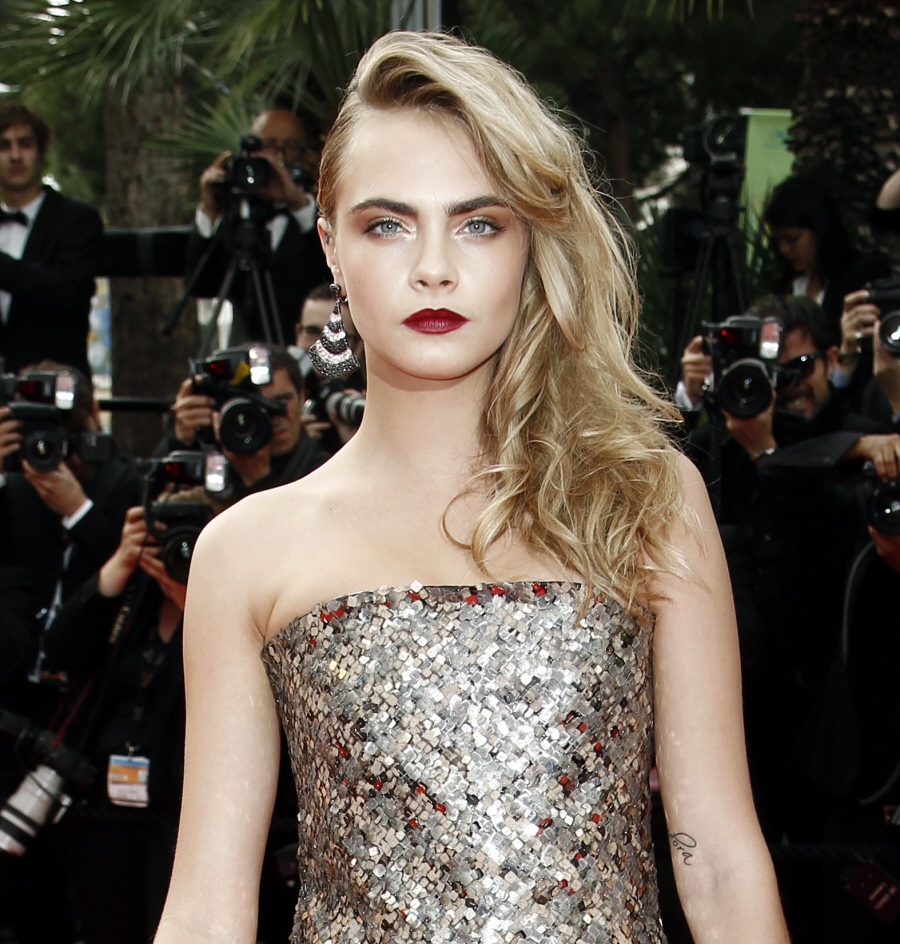 Photos courtesy of Vogue, WENN.