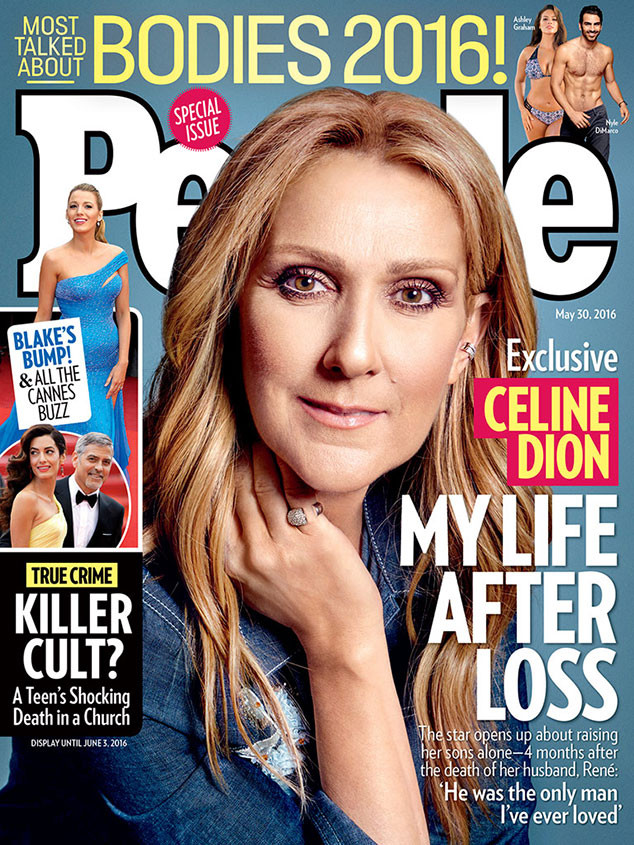 Céline Dion covers this week's People magazine. As you know, Celine lost her husband, René Angélil, to throat cancer in January. Céline has since gone back to Las Vegas to perform in Céline, her three-year residency at Ceasars' The Colosseum. Even though she lost the love of her life, Céline says her priority is to stay strong for her kids, which means she has to keep moving forward. As evidence of this, she has chosen Queen's The Show Must Go On to perform this Sunday at the Billboard Awards where she will receive the Icon Award.
It's been four months since Céline Dion lost "the love of [her] life" René Angélil to throat cancer at age 73.

Though she's dealing with unimaginable heartbreak, the singer tells PEOPLE in this week's cover story, "I really, really want to prove to my kids their mother is strong." For Dion, work has become her safe haven. She'll be taking the stage at Sunday's Billboard Music Awards to receive the Icon award and performing a cover of Queen's "The Show Must Go On," a song title that had a strong significance in the couple's romance and work relationship.

"René always insisted the show must go on," the mother of three says. "You know what, I'm 48 years old and I lost the love of my life. I miss him a lot from when he was great but not when he was suffering. I cannot be selfish. You have to let people go. I feel at peace."
I really like Céline. I said the last time I talked about her that she lives her life like an open book and I am the same way; lay it all out there, the good, the bad and the ugly. I completely relate to moving forward if there is nothing else you can do. Céline applied this mentality when she had the difficult task of telling her sons of their father's passing. Céline explained on Good Morning America that she referenced the Disney movie Up, "The only thing I wanted is for them to say up, Up is a good thing. Up is uplifting."
Also in her GMA interview, airing this morning and her first since René's death, she explained how she stayed with René's body after he had passed away.
The "My Heart Will Go On" singer revealed she lay with Angélil in bed after he passed away, even putting a robe on Angélil, who was also her manager the father of her three sons.

"You were worrying for my career. You were worrying for the children. You were worrying for everything. It's enough. Do you trust me? Please do. Trust me," Dion recalled saying. "The kids are fine. I'm fine. I promise you we're gonna be OK. Please leave in peace. I don't want you to worry."
I think it's beautiful that, in her deepest hour of grief, she was selfless enough to assure his parting soul to 'go on peacefully, I have this covered.' I am sure Céline and her boys will rejoice in their memories and continue to move forward in René's spirit.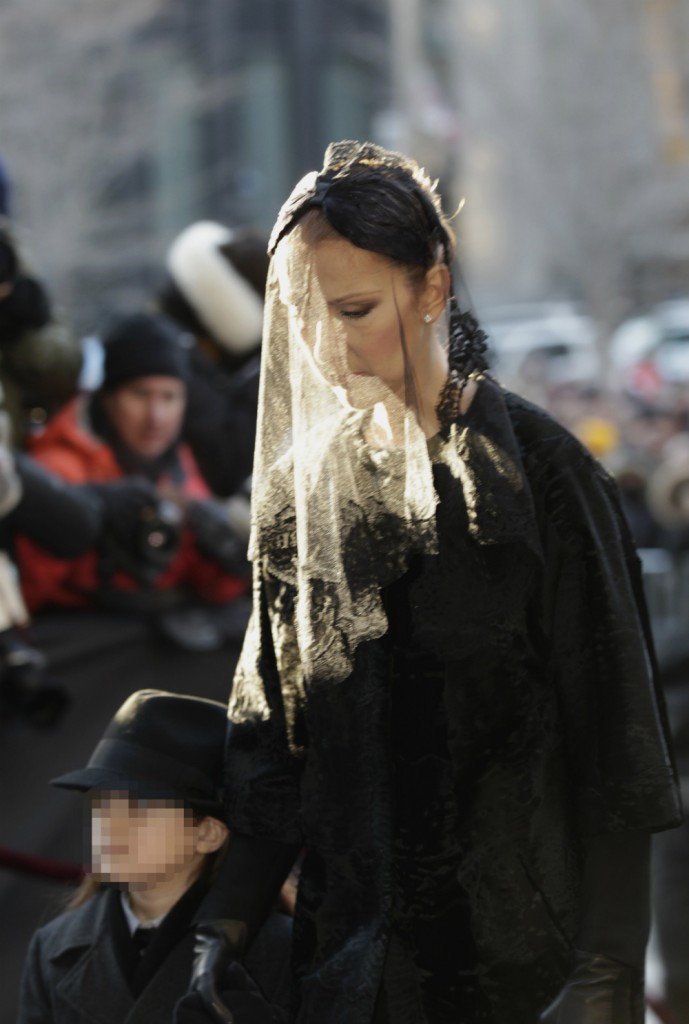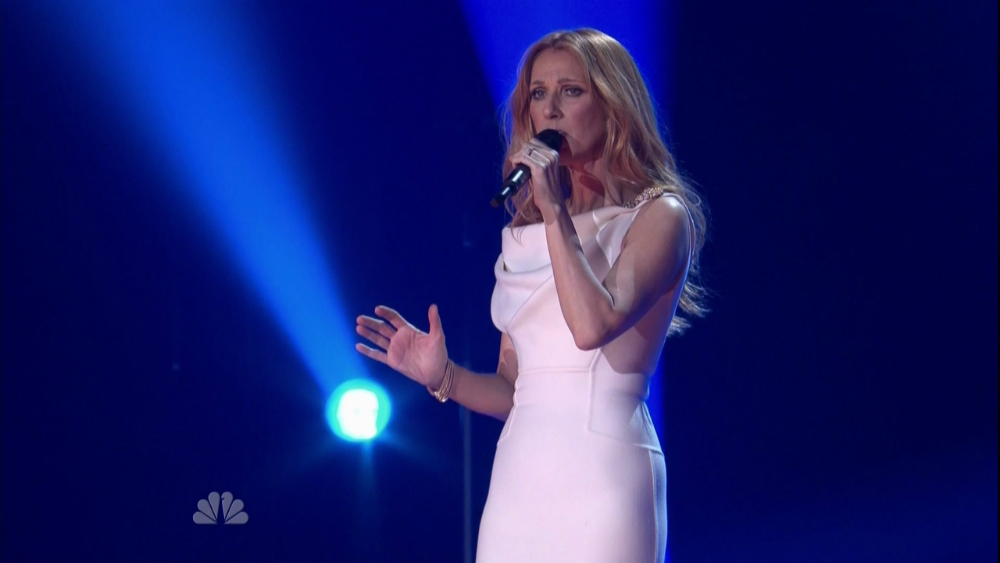 Photo credit: WENN Photos, People and Getty Images