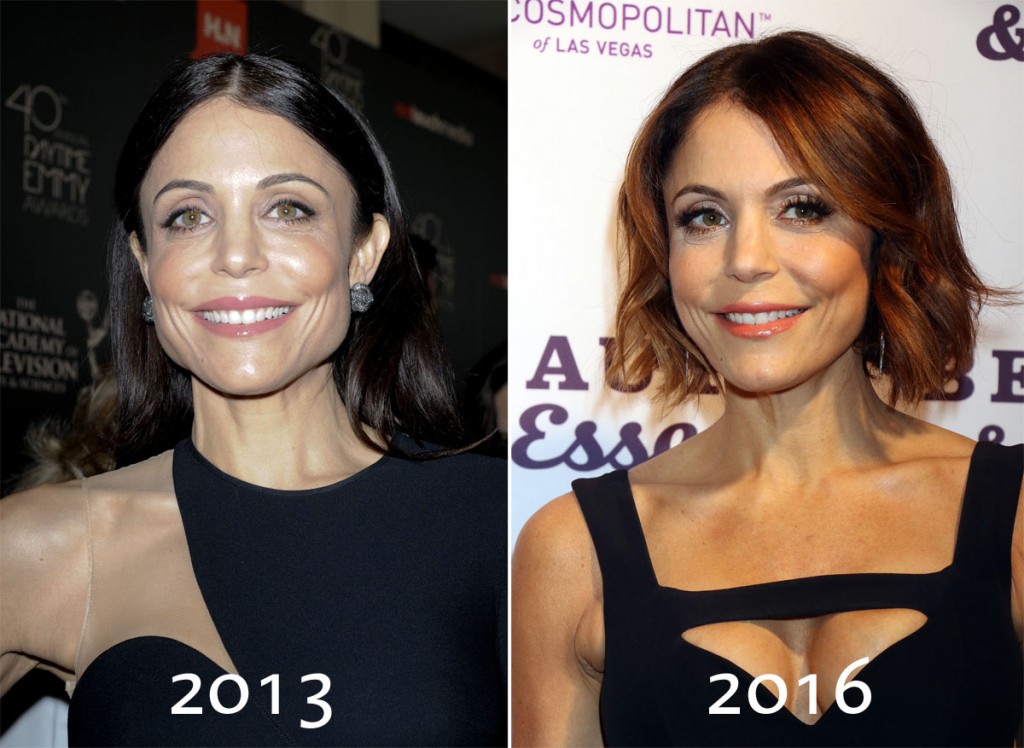 Do you guys remember Bethenny Frankel ever looking like the before picture above? I do not. I remember her as "after" and not as Madame-esque as she was before. So this is an improvement and she definitely looks "better." I would not use other, more flattering adjectives to describe Bethenny. If I didn't know her, I might call her current look attractive, but I do know her, you know what I'm saying?
Apparently a lot of people have been accusing Bethenny of plastic surgery. She's had a boob job, which she admits to, and she claims she hasn't done "invasive plastic surgery" on her face. Instead, she gets Botox about once a year (uh huh) and has had Botox in her jaw to fill it out and to relax her muscles which were tense from clenching her teeth. Can this look be achieved with just Botox? I thought fillers were necessary to plump out cheeks like that. And did she have cheek implants before which she removed? I have so many questions.
[Bethenny Frankel] admits her appearance has changed dramatically in recent years, but says it's a result of getting treatment for teeth grinding and clenching.

'I do look different. I've had Botox in my jaw,' she said at DailyMail.com's 2016 Newfront in New York. 'You can see that my jaw has completely changed.'

'About three years ago, my dermatologist said to me, why don't we try injecting your jaw because it's so tense,' she explained…

It has soften her once strongly defined square jawline and altered the shape of her face.

'My jaw from grinding for so many years was like this,' she says, holding her fist tightly to illustrate. 'It's like a muscle, it's like working out with weights.'

She's pleased and 'excited' by her new look, noting: 'I think it's why I can take a shorter haircut.'

Bethenny said her dentist had been advising her to wear a night guard for more than 15 years. She finally started wearing one about eight years ago, and it helped 'calm' her clenching.

But it wasn't until she had Botox that the overdeveloped muscles in her lower face started to change.

Bethenny, who has previously admitted to having a boob job, also said that she occasionally gets injections elsewhere on her face to address wrinkles.

'I don't do it religiously,' she says. 'Maybe once a year when I think of it, l'll be like, oh I look like a Shar Pei, let me do that.'

'I have not had invasive plastic surgery, I have not had a nose job,' she said.
[From The Daily Mail via US Magazine]
I like it when celebrities admit to plastic surgery, but there's a difference between admitting you got something done for cosmetic purposes and claiming that it was medically necessary. I mean maybe she did clench her jaw, she seems tightly wound like that, but it seems like a convenient reason for her entire face to have changed. Her eyes look different too. Also, there are other reasons why someone's jaw can be so pronounced other than just gnashing their teeth.
Bethenny in 2012: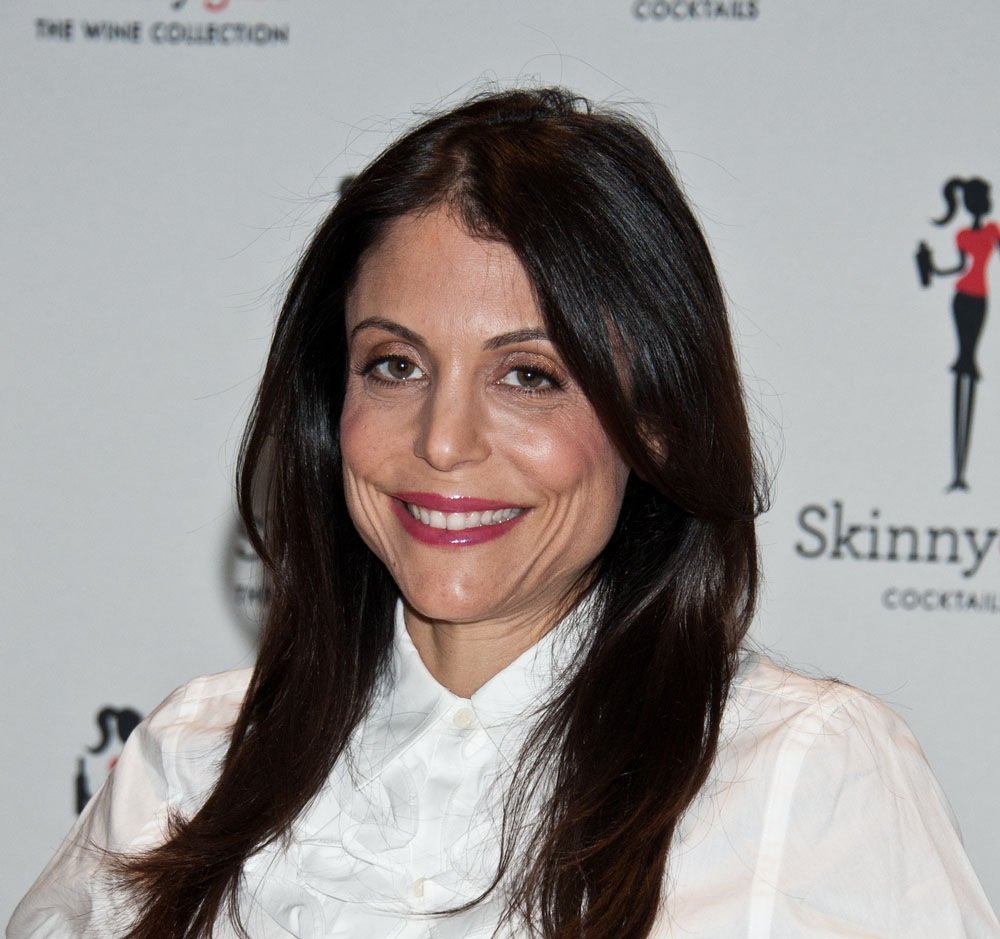 Now: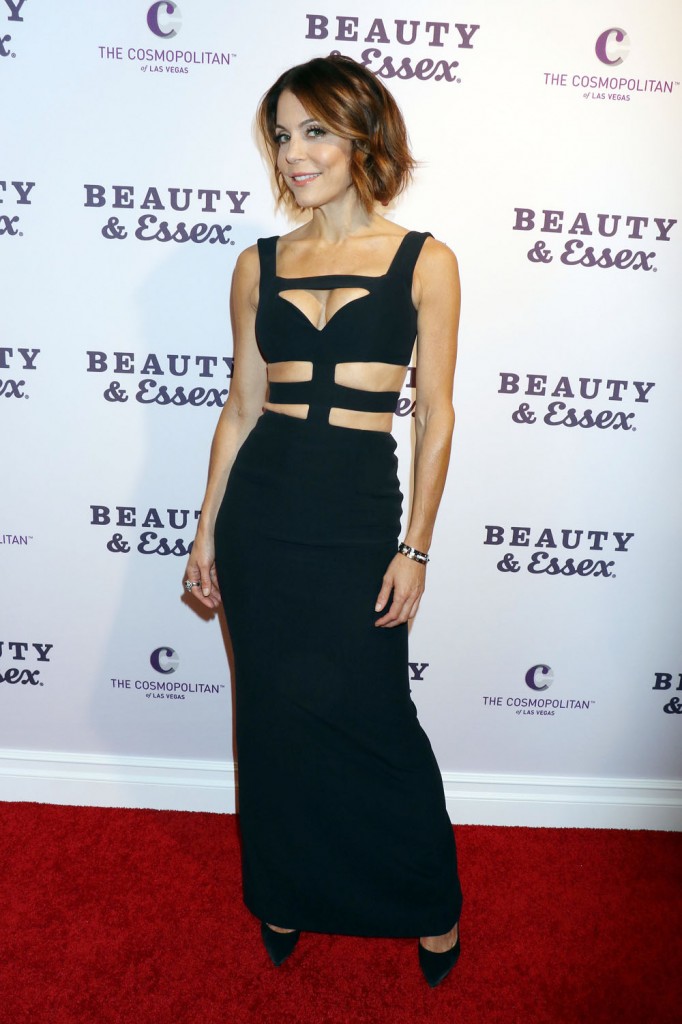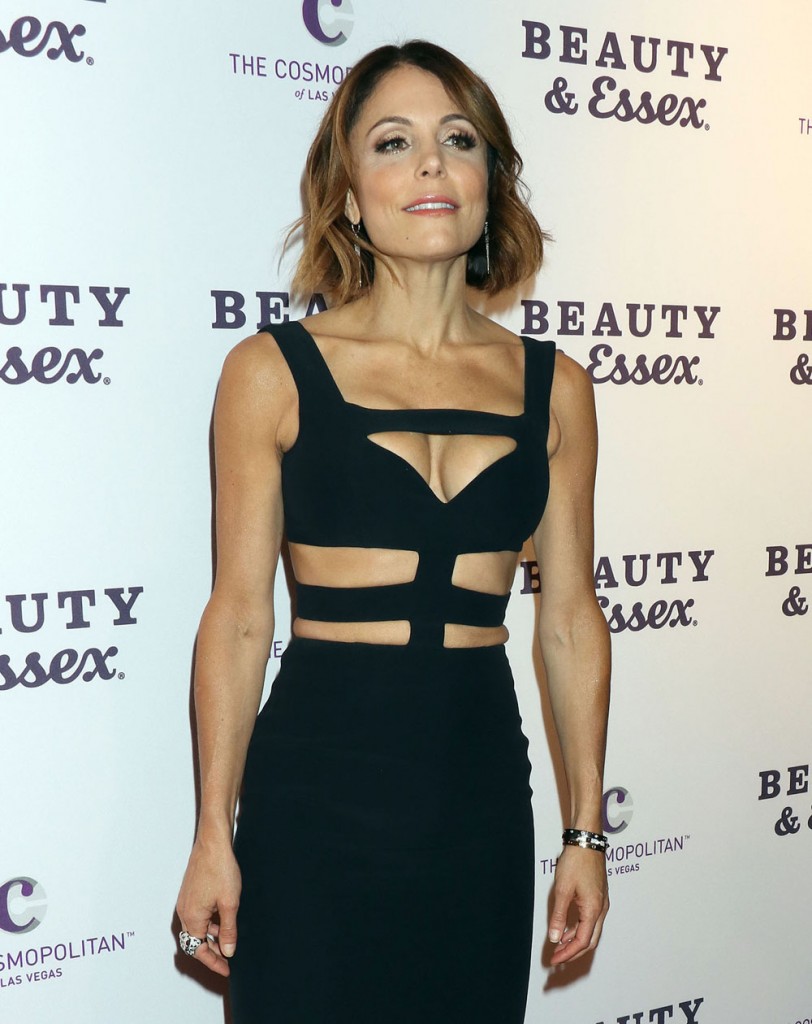 photos credit: FameFlynet, WENN and PRPhotos