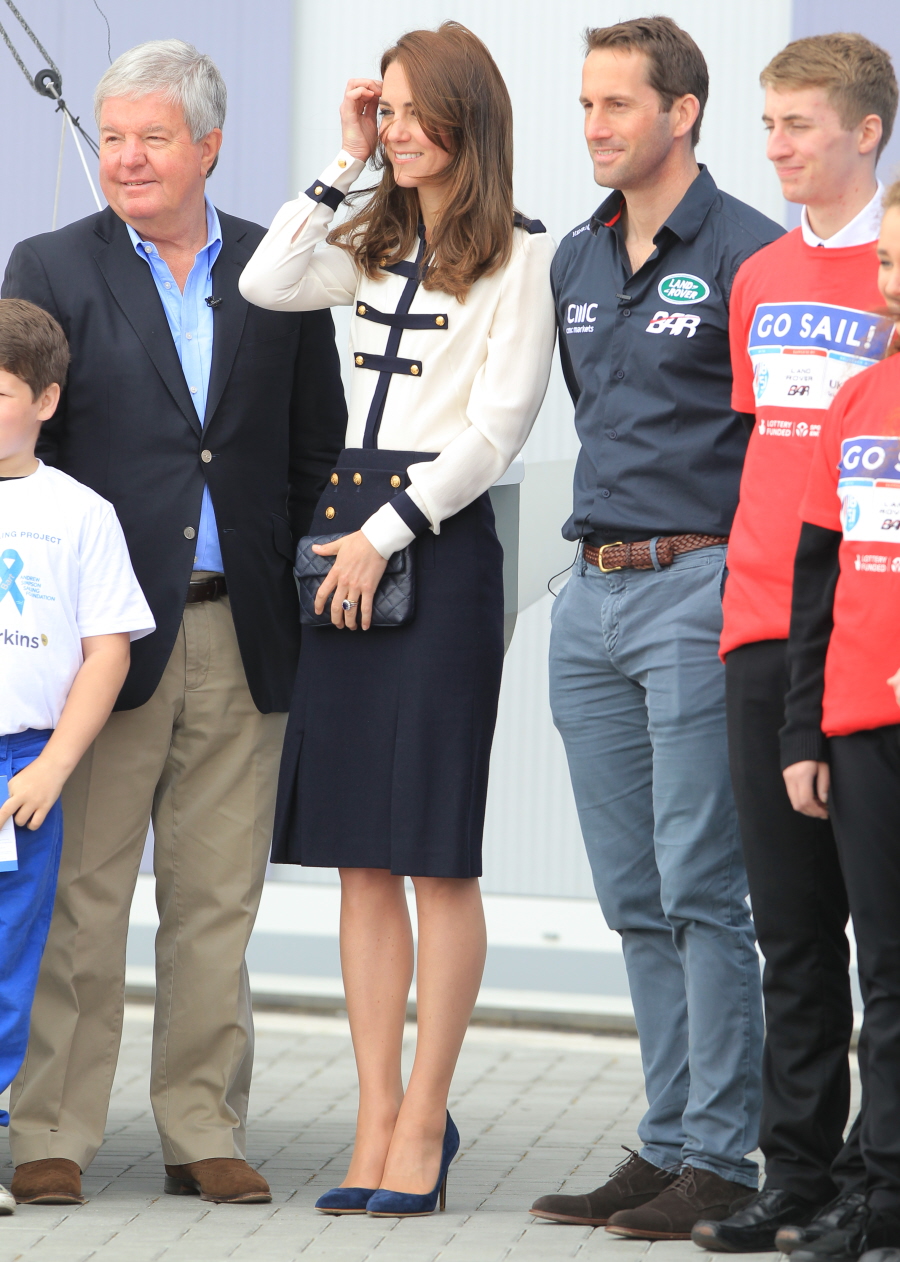 It's time for a flurry of wiglet adjusting and crotch clutching! Yes, the Duchess of Cambridge did a solo event today in Portsmouth to visit one of her favorite patronages, the 1851 Trust. And that means she got to spend time with hottie Sir Ben Ainslie. Everyone thinks/jokes about Kate's crush on Ainslie. I do think that she seems particularly girlish and smiley around him, so take that as you will.
For today's event, Kate repeated a nautical-themed (she LOVES theme dressing!) Alexander McQueen look that we saw back in 2011, when she was newly married. The first time she wore this, she paired it with darkly lined eyes and big, bouncy curls. All to visit people who had been affected by the London riots. The nautical-themed ensemble seemed inappropriate then, but it's very appropriate now. After all, the 1851 Trust is all about sailing and boats and such. So, big gold buttons and navy and cream.
Meanwhile, William did a solo event earlier this week and most people would have just ignored him except that he dropped a piece of news about his kids. He spoke to some people at the event and he said that he was spending his time looking for schools for George. This set off a flurry of speculation about which primary school George would be sent to and whether it would be public or private, or in London or Norfolk. No one knows anything, but the Daily Mail has a list of potential candidates. I'll make a prediction right now: I believe Will and Kate will really try to send George to school in Norfolk, not London. We'll see if they're allowed to remain in Norfolk much longer though. William's contract with the EAAA runs out next year, and after that, the expectation will be that the family should move back to London.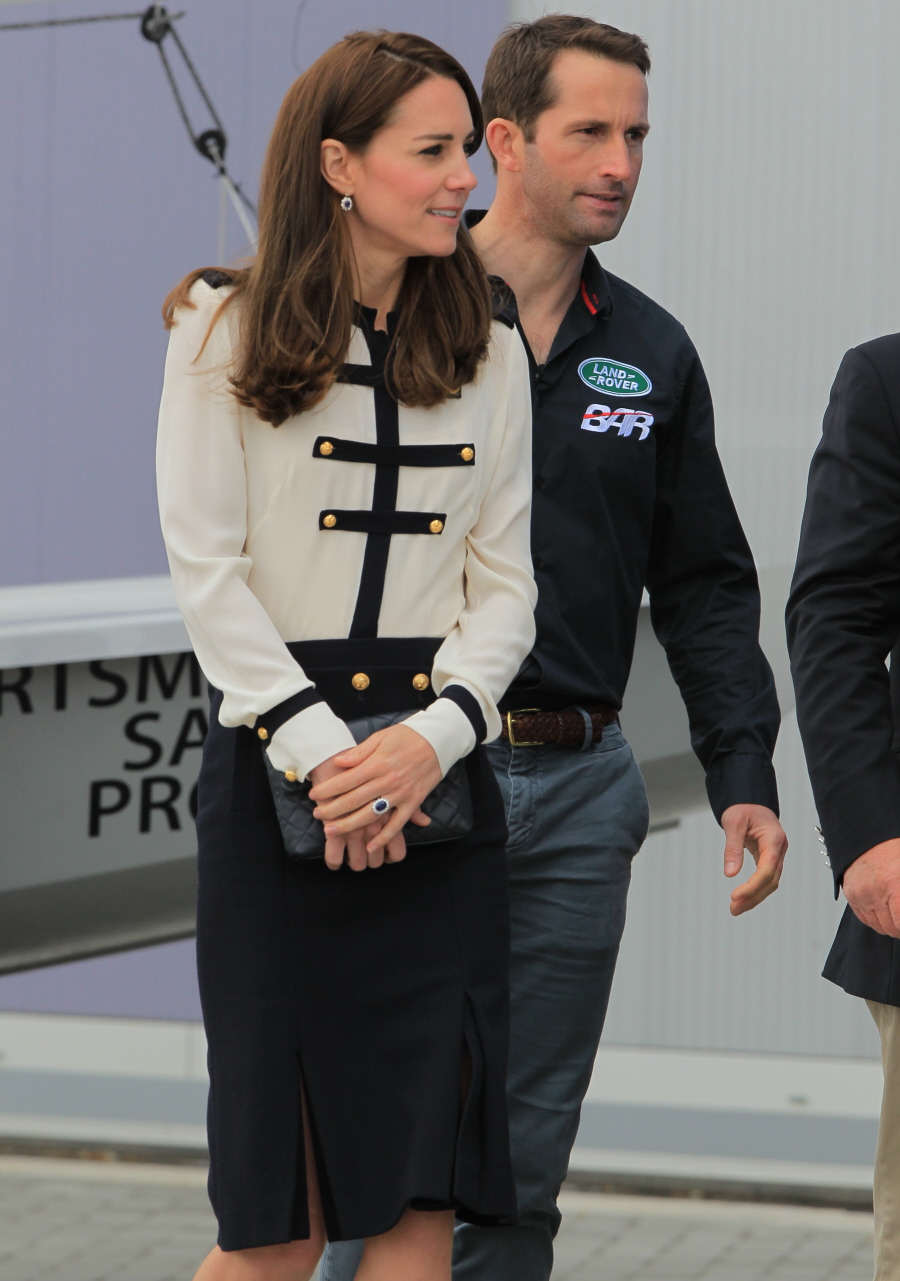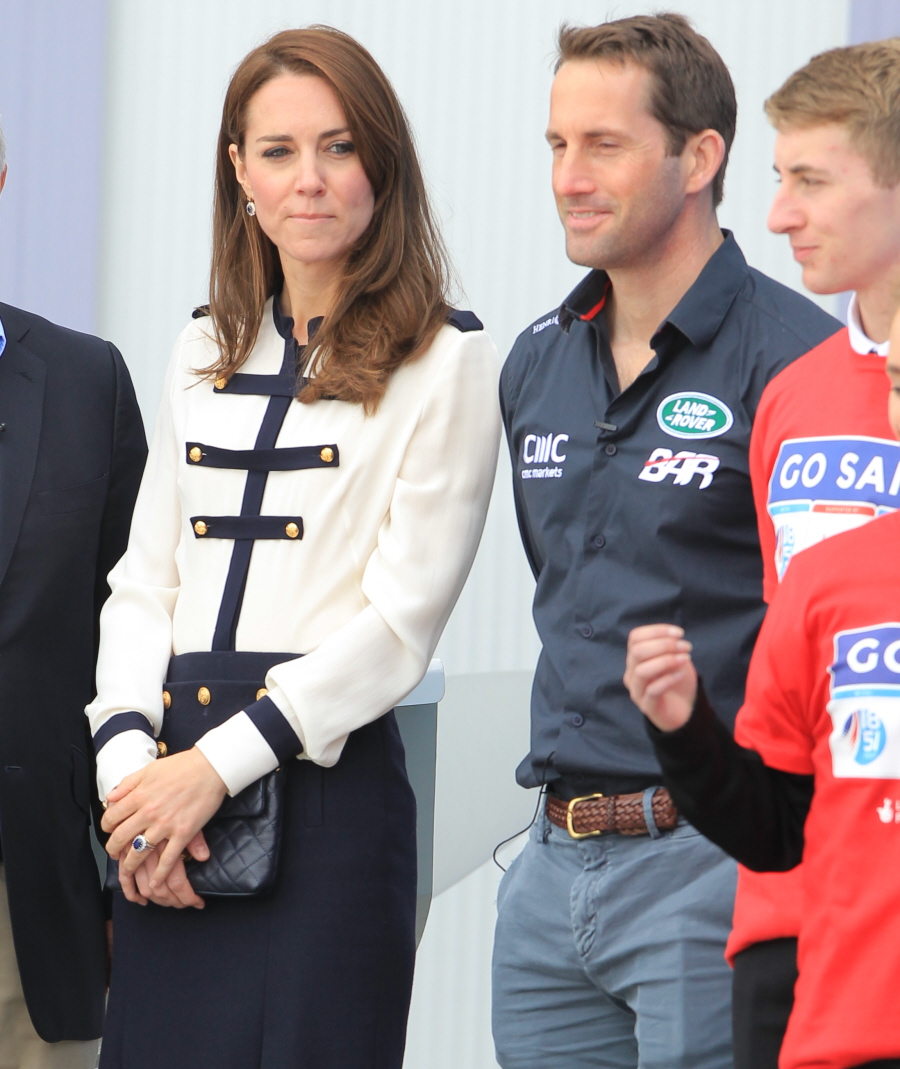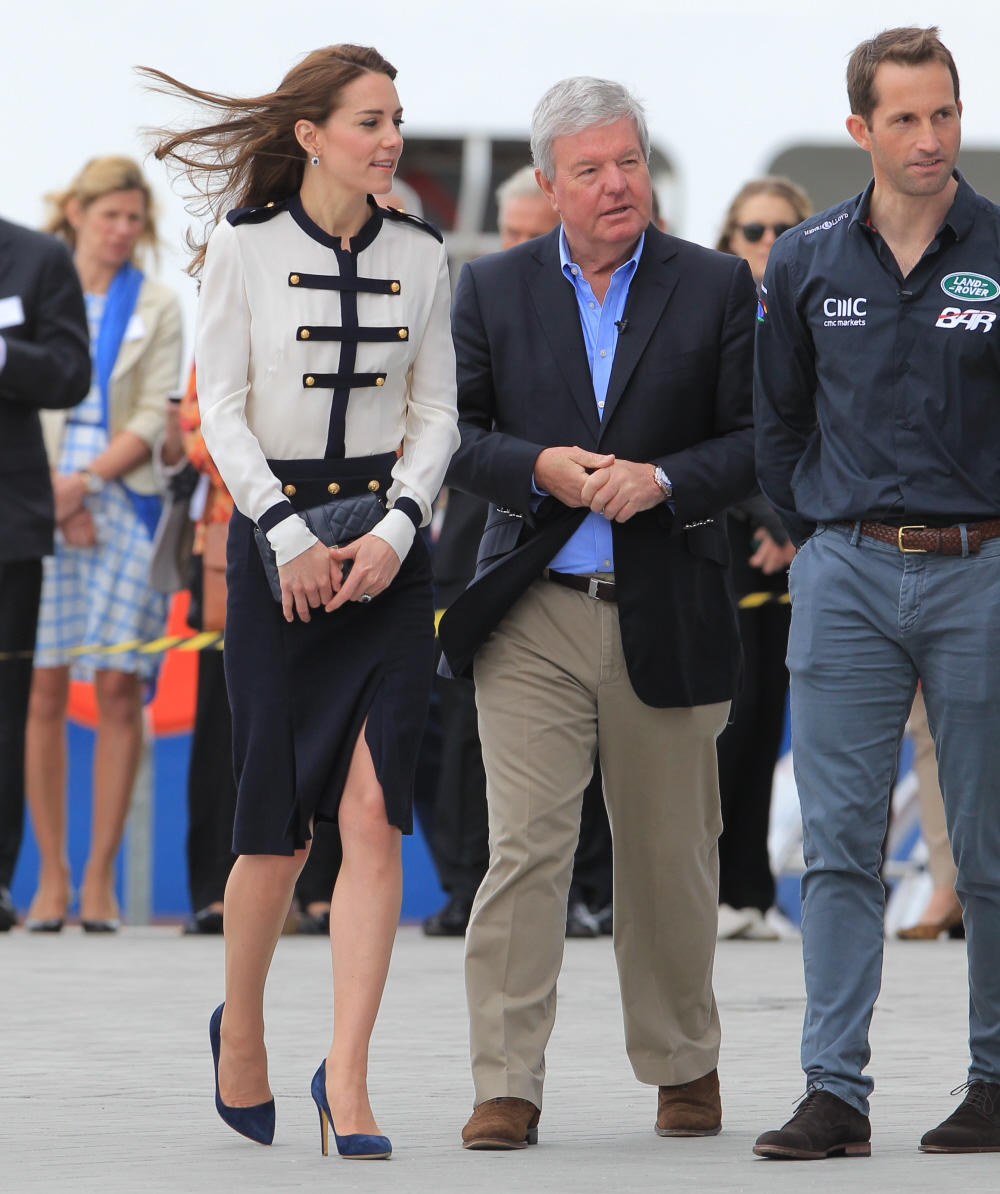 Photos courtesy of WENN.