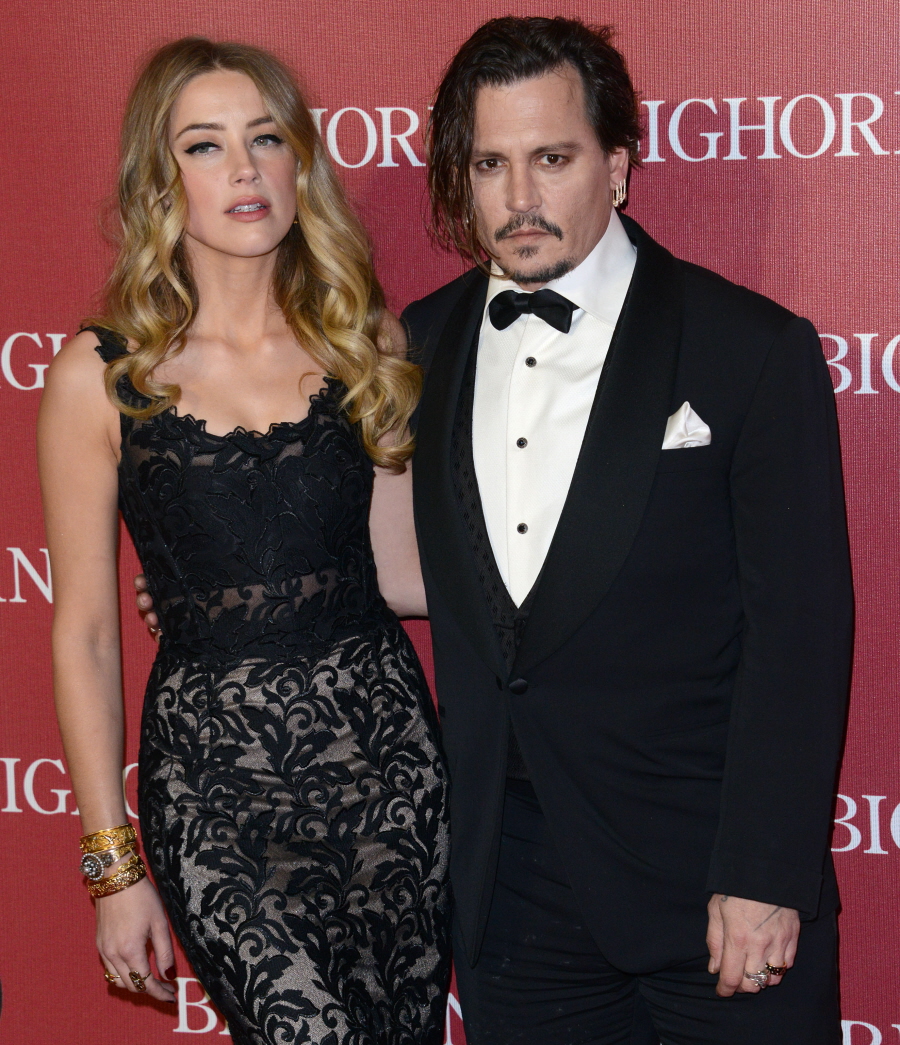 The breaking news last night was that Johnny Depp and Amber Heard had split after just 15 months of marriage. TMZ broke the story that Amber had filed for divorce… just a few days after his mother passed away. Which is still a really stone-cold thing to do. TMZ updated their story a few hours later with the news that Johnny had already filed his response to Amber's divorce petition and that he's asking the judge to reject Amber's claim for spousal support. Ha, good luck with that! They got married without a prenup, and you know Amber is going to get that money. Also: Johnny's lawyer is the famed divorce attorney Laura Wasser. Wasser is not known for he-said/she-said media wars, but I still think a lot of mud-slinging will be going down, especially in the first few weeks. Just in the past 14 hours, there's already been a ton of info to come out. Some highlights:
Amber spent her birthday without Johnny. She celebrated her 30th birthday in Palm Springs, without Depp and with several girlfriends. She's also been filming Aquaman and presumably Justice League stuff. And she and Johnny haven't walked a carpet together in months, which is why I initally thought there were problems.
Depp's family hated Amber. TMZ says Depp and Heard are already quite bitter towards each other mostly because his family hated her and the hate was seemingly mutual. TMZ writed: "Multiple sources connected to the ex-couple tell us, Johnny's 2 teenage kids, his 2 sisters and his mom "hated" Amber, and openly discussed it. We're told they talked about how Amber would rail on Johnny and 'treat him like crap.'" Johnny's late mother Betty Sue Palmer – who lived with Depp and Heard in LA for much of this year – often told friends that she thought Amber "was using Johnny for his money and fame, and to boost her own career." Shocking! Oh, and Amber kept Johnny away from his mom and other people so she (Amber) would have "full control" of access to Johnny. And "Our sources say Amber had 2 closed door sit-downs with Johnny's mom after she moved in, and after both meetings Betty Sue railed on her daughter-in-law, calling her a 'terrible person.'"
Amber didn't even want to marry Johnny. That's People Mag's version of events, which is probably the most pro-Amber version we're going to get. According to People's sources, Amber was hesitant about marrying Johnny, with one source saying: "Before Amber met Johnny she was just a regular super cool hipster chick living with roommates who dated girls. At their engagement party she kind of got cold feet… she was just like what is this scene and what am I doing here? She kind of couldn't believe it was her life now." It was Amber who held up the wedding plans for a year, and she was the reason for the "turmoil" in the relationship, sources say. And one source tells People: "When Johnny Depp wants you, you don't really say no. Why would you?" Ugh.
So… yeah, this is going to get messy. I'm a little bit surprised that People Mag is running somewhat sympathetic (as in, not blatantly nasty) stories about Amber while TMZ is definitely staking out a pro-Depp angle. More dirt to come, I'm sure.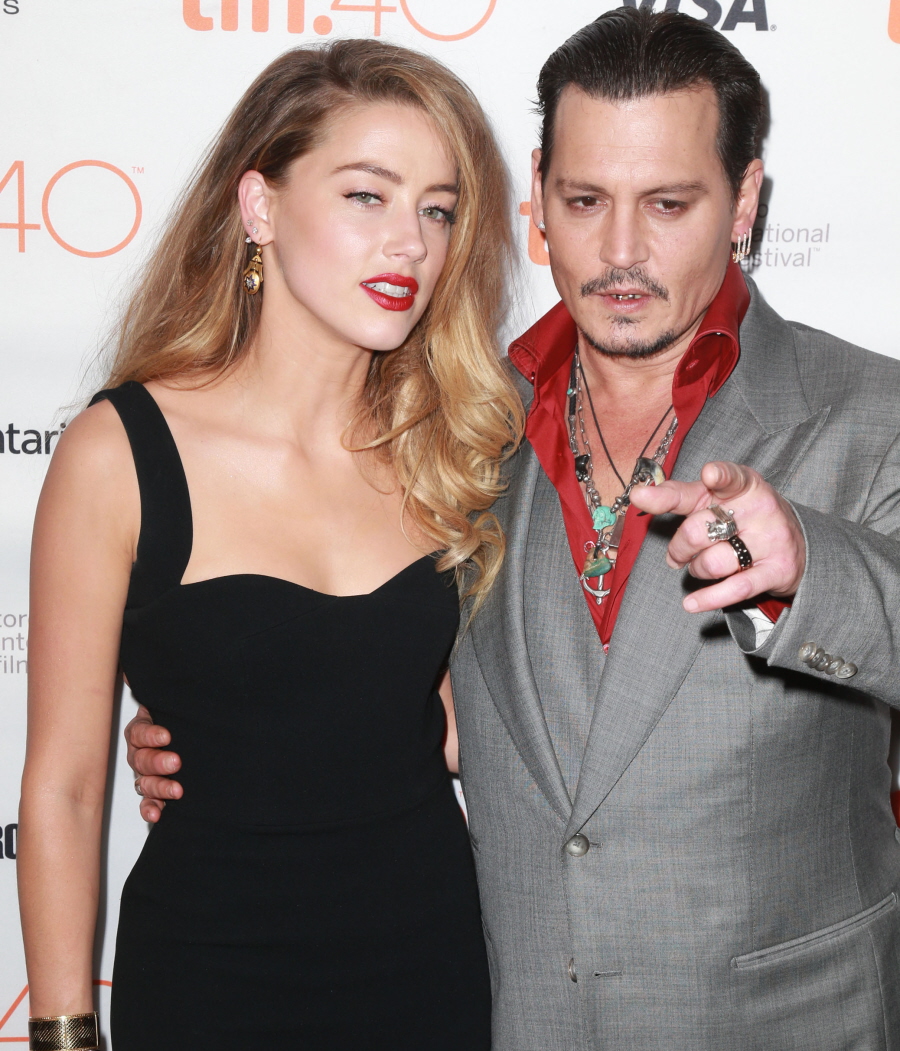 Photos courtesy of Fame/Flynet.