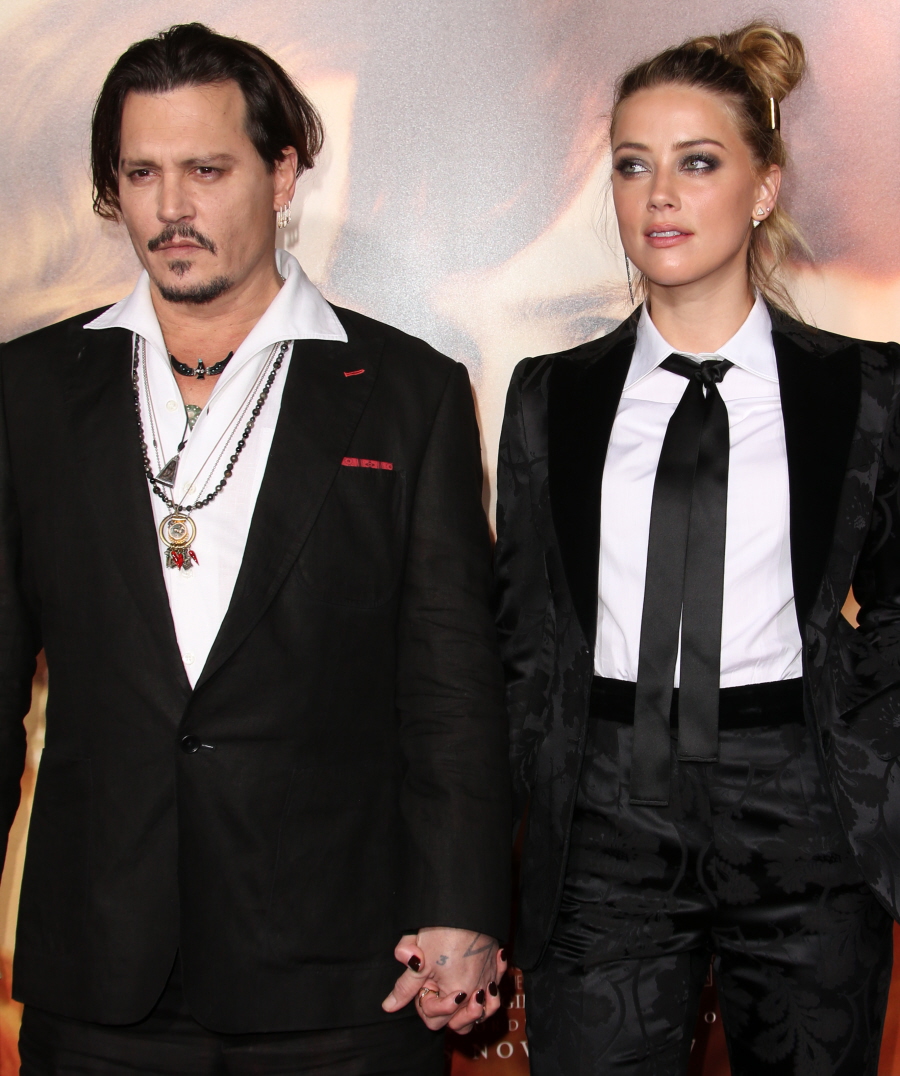 Johnny Depp friend Doug Stanhope has written a "guest column" for The Wrap about how Amber Heard is a manipulative bitch and Johnny Depp is the real victim in this situation. It's almost as if one of the richest actors in Hollywood is paying for a sustained PR campaign to discredit his estranged wife in the court of public opinion, right? How shocking. And how shocking that the bulk of Doug Stanhope's claims about the Depp-Heard marriage come from conversations he had with Johnny Depp. Stanhope claims that DEPP told him that Amber Heard was "threatening to lie about him publicly in any and every possible duplicitous way if he didn't agree to her terms." Stanhope claims Amber was threatening to blackmail Johnny and that he (Stanhope) feels like crap because he's seeing Amber's plot unfold. Here's the thing though: blackmail only works if you withhold the information for a price. If Amber was blackmailing Johnny for financial gain, she would have stayed quiet and negotiated behind the scenes. So, you can read the full guest-column here. Some relevant portions:
[My girlfriend] Bingo and I were at Johnny's house for most of that Saturday until just before the alleged assault. We assumed initially that his dour mood was because of his mother's death the day before. But he opened up in the most vulnerable of ways that it was not only his mother, but that Amber was now going to leave him, threatening to lie about him publicly in any and every possible duplicitous way if he didn't agree to her terms. Blackmail is what I would imagine other people might put it, including the manner in which he is now being vilified.

Bingo and I together, and then separately, told him how much we were aware of this manipulative a–hole, how his closest circle had all agreed on this since the day we met and that we all feared that telling him outright might alienate us all. Love makes you do funny things. I told him the truth and I half-expected to be asked to leave. But I wasn't seeing Johnny Depp. I saw a naked Emperor. And we told him to get dressed. Other people came in and out during the afternoon, all verifying that we'd been cowardly, saying things only behind his back for so long. He seemed dumbstruck that nobody had ever come clean about this and he thanked everyone for being honest. He still pronounced his love for Amber but was presciently aware that she was going to pull off some kind of ruse to f— him over. He hadn't slept in days with anxiety. You'd call him a paranoid if you didn't know better. But he knew better and he was right.

Abusing women is bulls—. Johnny doesn't abuse anyone. And he told me that day ahead of time that she'd pull some kind of s— like this. Johnny Depp got used, manipulated, set up and made to look like an a–hole. And he saw it coming and didn't or couldn't do anything to stop it.
O RLY? Oh, so Johnny Depp told you that his crazy, manipulative wife was going to claim that she was abused and man, isn't that such a drag? Did it literally never occur to Doug Stanhope that Depp thought Amber might say she was abused because HE ABUSED HER? And domestic abusers – and addicts too, if we're making a VENN diagram – always think of themselves as the real victims. They always have a "reason" for the things they do, and it's never their fault. Crazy wife, man, I had to smash her face with a phone. She just wouldn't listen, right? Why is she still hanging around with her female friends, I told her not to and so it's not my fault when I pull her hair and hit her.
Also, Amber was photographed smiling and looking tired but happy after an hours-long meeting with her lawyer yesterday. Page Six says she could get as much as $20 million in the divorce settlement.
Amber Heard was all smiles as she hugged a friend one day after getting a restraining order against Johnny Depp https://t.co/TBsBvDzw9C

— Us Weekly (@usweekly) May 30, 2016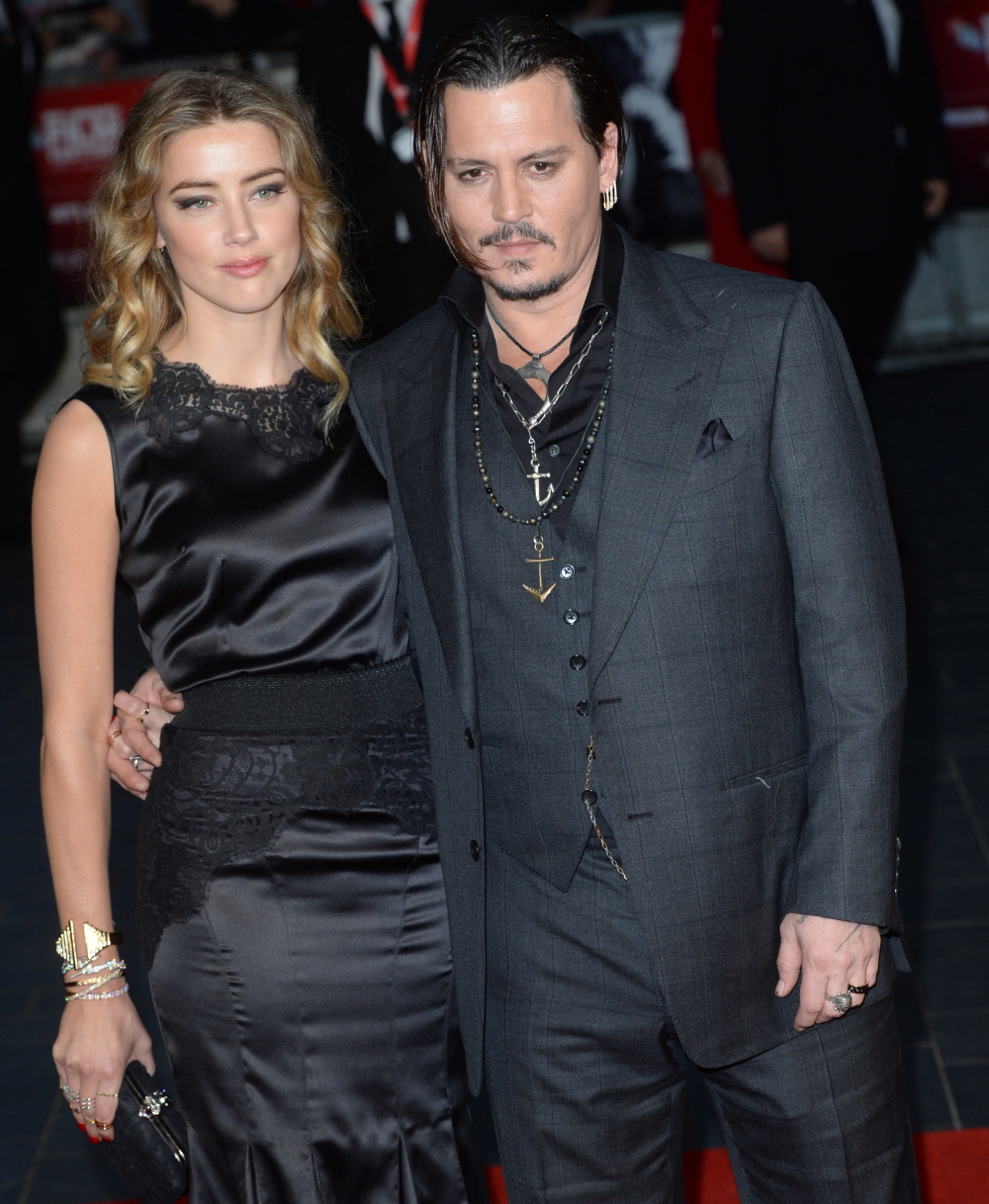 Photos courtesy of WENN.