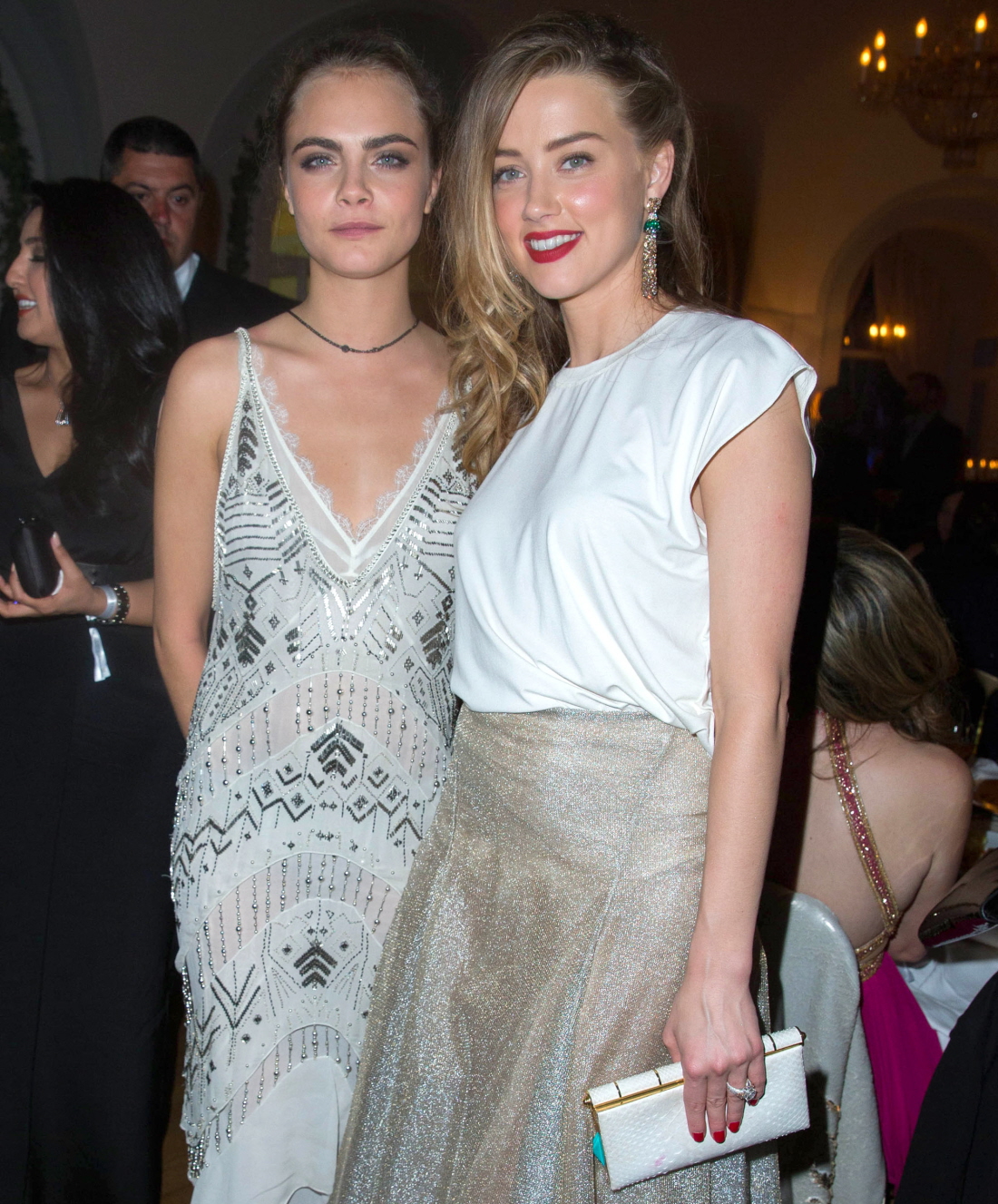 On Sunday, Page Six had a summary of what's happened with Amber Heard and Johnny Depp over the past four days or so, all of which we've already covered. But Page Six had a few new quotes, mostly from a divorce lawyer who is not working with Depp or Heard. A lot of media outlets are doing this, they're going to divorce lawyers to get their "hot takes" on the Depp-Heard situation. Lawyer Suzanne Bracker, a New York-based divorce lawyer, told the Post:
"Honey, you know she's jonesing for the real money, and she has him by the movie-star balls. If she keeps talking, his reputation is going to be mud, and he'll start losing his female fan base. She's looking for 'shut-up' money, which is a premium. He's going to have to pay her to shut up….[but] The threat of this kind of exposure is much worse than the exposure itself."
That last part is Bracker saying that if Heard wanted the big money, she wouldn't have gone public with the domestic abuse and Heard would have simply negotiated with Depp's people for her silence behind-the-scenes. Which, reportedly, is what she was trying to do – Heard went to Depp's lawyers and she was trying to work this out quietly. My take is that Depp "forced her hand" when he was so publicly dismissive of Amber. Plus, his team had already gone to work on painting Amber as an unhinged, high-maintenance golddigger and cheater.
Speaking of, the Sun had a lengthy and exclusive story on Sunday, 95% of which seems to have come from Team Depp. Multiple unnamed sources paint Amber as a party girl who repeatedly got "too close" to her female friends. You can read the full Sun piece here. Some highlights:
Depp thought Amber was cheating. Amber and Cara Delevingne worked together in 2014 and "as they spent more time partying and flaunting their friendship, Johnny, 52, is said to have become increasingly infuriated by their behaviour. Johnny was 'driven insane' by his suspicions that Amber and model Cara were 'making a fool of him', a source close to the movie icon claimed last night. And his fears cast a huge shadow over their marriage as the actor lost all faith that bisexual Amber, who he wed in February last year, would ever be loyal."

Amber was "indiscreet." A source tells The Sun: "Amber's friendship with Cara, which grew closer and closer over time, brought about the beginning of the end for her marriage to Johnny. They used to party together a lot and made no attempt to hide the fact that they were quite flirty. Amber always made her bisexual tendencies quite obvious. But that would spark furious rows with Johnny, who hated how indiscreet she was being. On one occasion he even screamed at her, 'You're making a fool of me'.

Cara & Amber partied together a lot in 2014. While Depp filmed Alice Through the Looking Glass, a source said: "He needed rest and sleep. But Cara and Amber seemed to have no respect for that. They were constantly partying hard going out and enjoying themselves. It didn't help that Johnny couldn't stand Cara. He found her obnoxious and disrespectful and would ask his staff to warn him when she was going to be around. He didn't like quite a few of Amber's friends, but he took a particular dislike to Cara. It was the friendship with her that really started to drive him insane."

Amber's relationship with iO Tillett Wright. Sources claim iO became "entangled" in their marriage troubles and iO is currently "staying with Amber in the couple's home." A source tells The Sun: "iO is another person who's been very close to Amber and, as far as Johnny was concerned, has been much too close to her for comfort. They hang out a lot and confide in each other and he seemed to resent the fact iO played a big part in Amber's life as the two of them were struggling. That was another thing that riled him up quite a lot."

Amber has a dark side too. A source insists: "Amber painted herself as the beaten-down wife who did nothing wrong, but there is definitely another side to the story of their marriage. They have had a series of blazing rows, but Amber has a furious temper herself and she knew how to wind Johnny up and push him to the end of his tether. She would play on the age gap between them, calling him fat, uncool and old. He vehemently denies ever hitting her on Saturday night. He said that he never hit her, that she had a vicious temper and that he has only acted in self-defense. By the end of the marriage they truly hated each other and would slag each other off all the time. There was no love there anymore. But in spite of that, Johnny is devastated about all of this."
First of all, a lot of abusers work for months and years to alienate their victims from the victims' friends and family. An abuser needs to isolate their victim so that the victim will feel trapped, helpless and without support within the cycle of violence. It sounds like Depp simply had an issue with Amber being close to ANY woman. Taken with the Page Six story from last week where Team Depp seemed very close to saying that Amber was cheating on Depp with other women, I think Depp had real, significant issues with the fact that Amber had a tight group of girlfriends. I also think he had issues with Amber's bisexuality. I'll just leave these tweets here:
Amber Heard's sexuality is only relevant in that bi women are at far greater risk of experiencing intimate partner violence

— Stephanie Farnsworth (@StephFarnsworth) May 28, 2016
Bisexuality however is not a reason for violence. It doesn't mean Heard is somehow immoral or deserving of abuse.

— Stephanie Farnsworth (@StephFarnsworth) May 28, 2016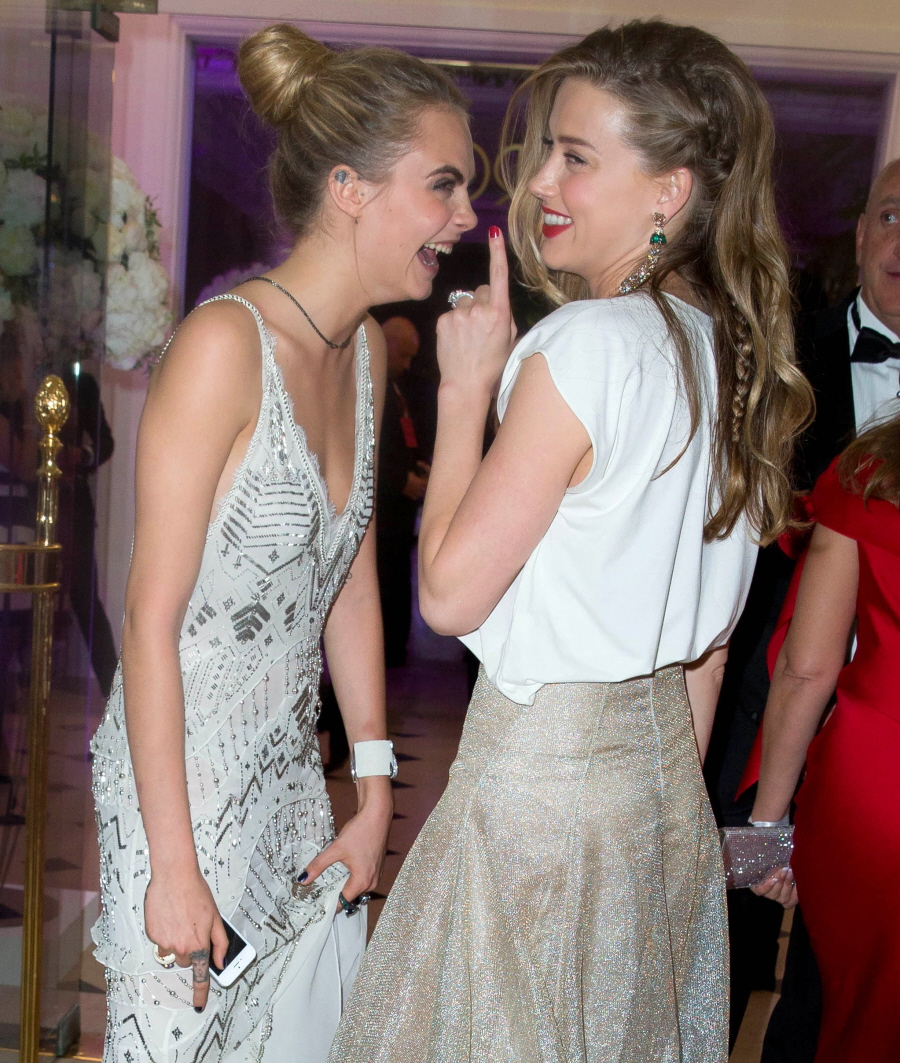 Photos courtesy of Fame/Flynet.