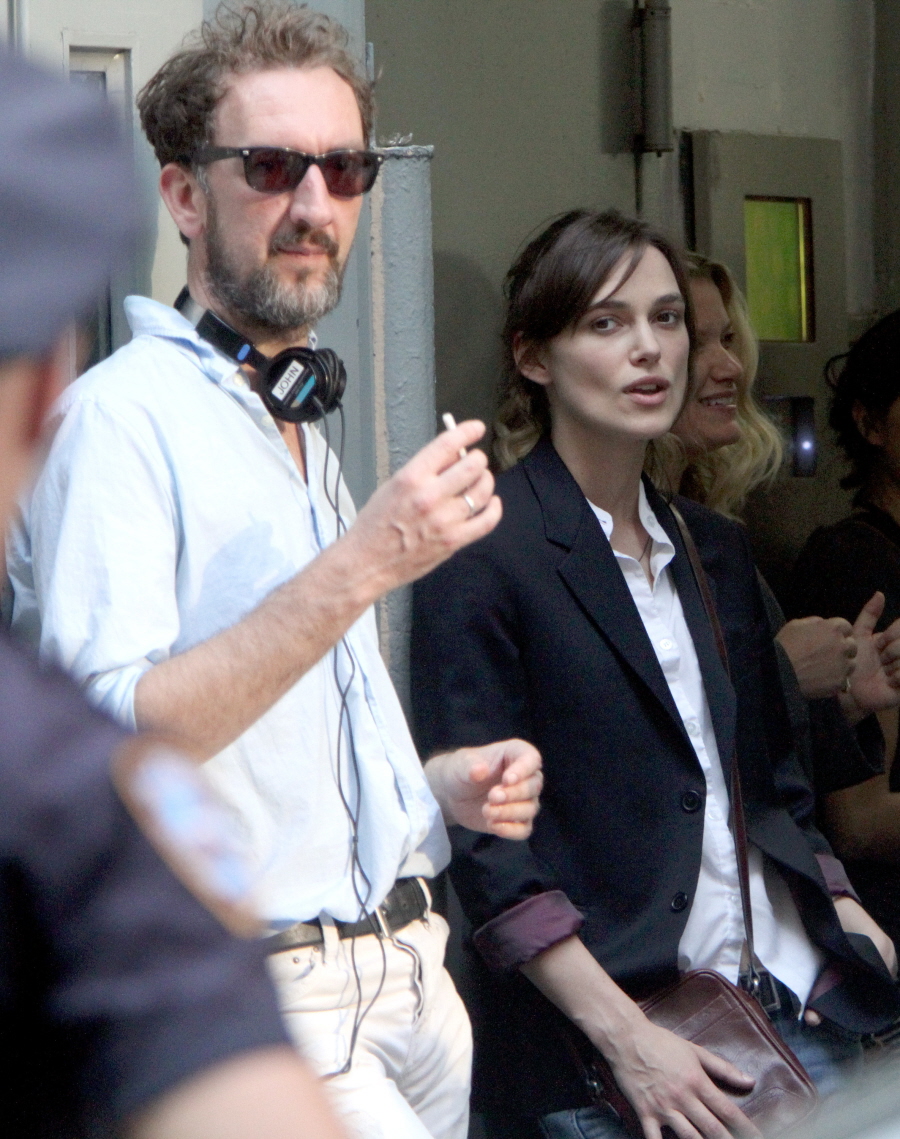 In 2012, Keira Knightley filmed a movie that became Begin Again. At the time, I think the film was called Can A Song Save Your Life?. Keira was the star, along with Mark Ruffalo, Adam Levine, Hailee Steinfeld and James Corden. The director was John Carney, an Irish writer-director who, at that point, had only directed a handful of projects in Ireland, including the much-beloved indie film Once. Begin Again was his big move to Hollywood, with a big-name cast and a bigger budget. And the film didn't do well, and the experience was apparently pretty painful for everyone involved. Well, Carney has made a new film in his native Ireland, and when he sat down with the Independent to promote it, he ended up sh-t talking Begin Again, Hollywood and more specifically, Keira Knightley. You can read the full piece here. Some highlights:
The Independent: How significant was it to make [Sing Street] in Ireland?
Carney: I had just come back from making this far bigger movie in America and I was a bit disenchanted with working with certain movie stars in that movie and I wanted a break. I didn't enjoy that experience of paparazzi and fabulous openings. The movie star world is not something that ever appealed to me. I like working with actors and I wanted to come back to what I knew and enjoy film-making again – not that I didn't enjoy Begin Again but Keira has an entourage that follow her everywhere so it's very hard to get any real work done, and so I was very ready to come back to Ireland and make films that nobody cared about who was in it or any of that crap.

I think the real problem was that Keira wasn't a singer and wasn't a guitar player and it's very hard to make music seem real if it's not with musicians. And I think the audience struggled a little bit with that in Begin Again. And as much as I tried to make it work I think that she didn't quite come out as a guitar-playing singer-songwriter. So I really wanted to work with musicians and actors that could play their instruments properly and sing and stuff like that.

The Independent: So you learned a lot from making that film.
Carney: Yeah, I did. I learned that I'll never make a film with supermodels again. Mark Ruffalo is a fantastic actor and Adam Levine is a joy to work with and actually quite unpretentious and not a bit scared of exposing himself on camera and exploring who he is as an individual. I think that that's what you need as an actor; you need to not be afraid to find out who you really are when the camera's rolling. Keira's thing is to hide who you are and I don't think you can be an actor and do that. And working with the kids on this film and real instruments there was no hiding going on. It really was a bit of a journey of self-discovery for the actors in Sing Street and that appeals to me. So it's not like I hate the Hollywood thing but I like to work with curious, proper film actors as opposed to movie stars. I don't want to rubbish Keira, but you know it's hard being a film actor and it requires a certain level of honesty and self-analysis that I don't think she's ready for yet and I certainly don't think she was ready for on that film.
Good lord, this man sounds like a complete bitch. The whole reason Begin Again even got made was because he had some big-name actors attached to it, like Keira and Mark Ruffalo. And was he forced to hire Keira or something? Did someone hold a gun to his head to get him to cast one of the most talented young actresses working today? And why is it so impossible to believe that Keira had an "entourage" of people helping her because she was nervous about the role and she wanted to do a good job? She had to play instruments and sing live to camera in the film. Carney is so dismissive – "I learned that I'll never make a film with supermodels again" – that it actually makes me really upset on Keira's behalf. I hope she learned that she never wants to make a film with a—hole directors again.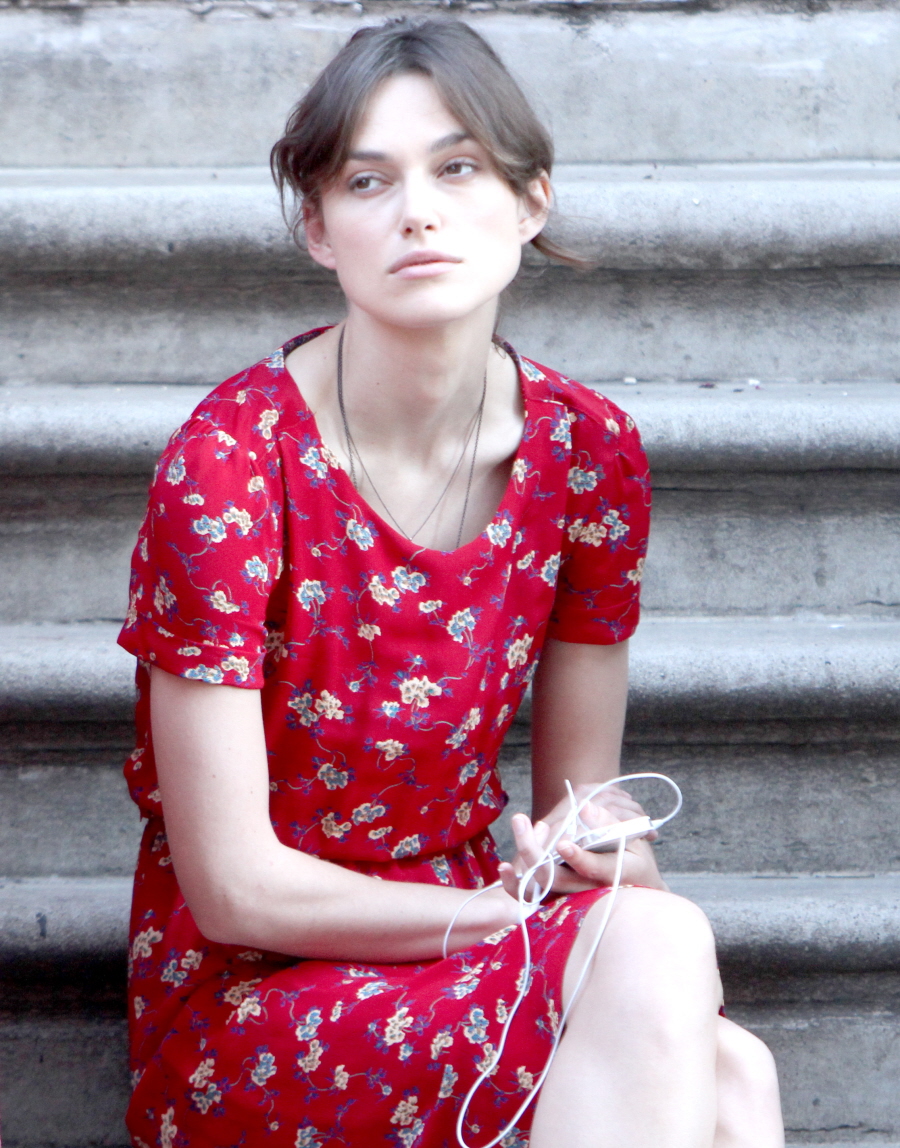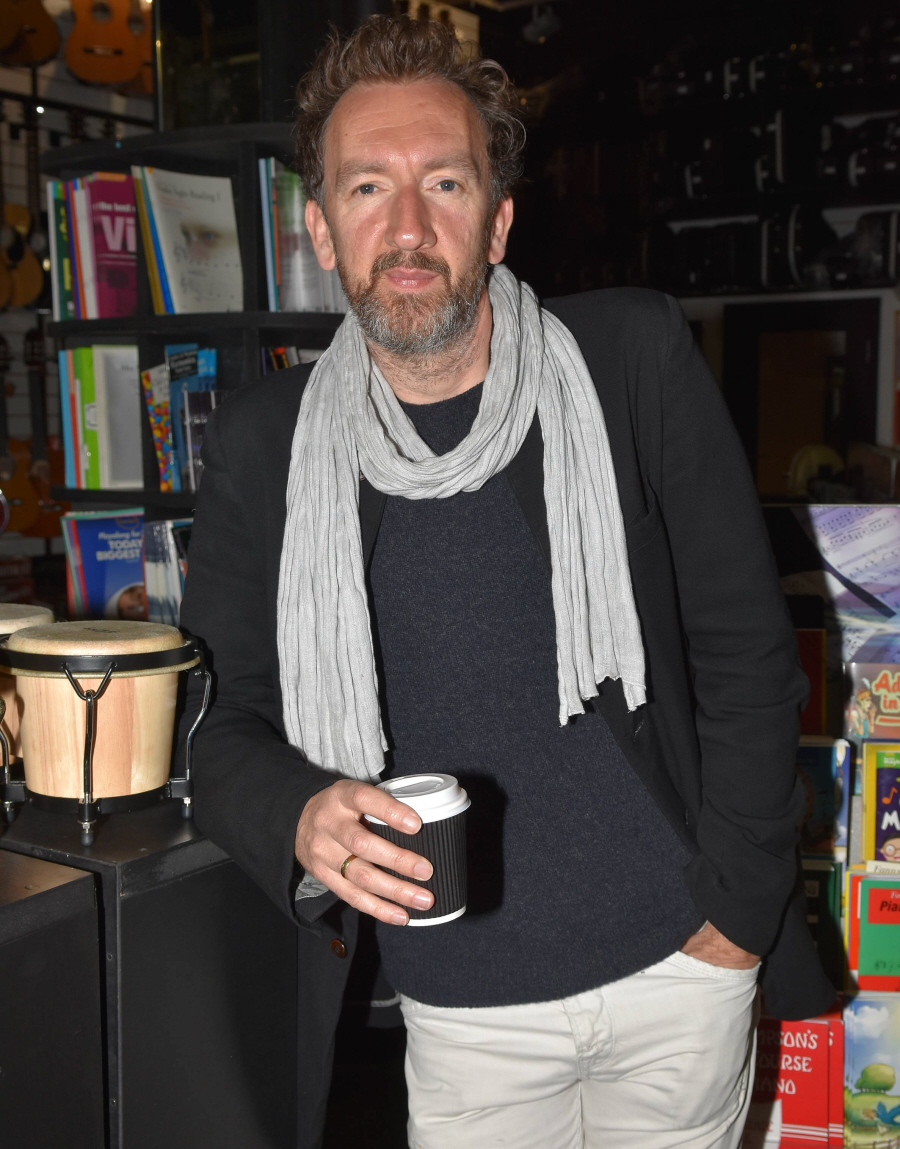 Photos courtesy of WENN.