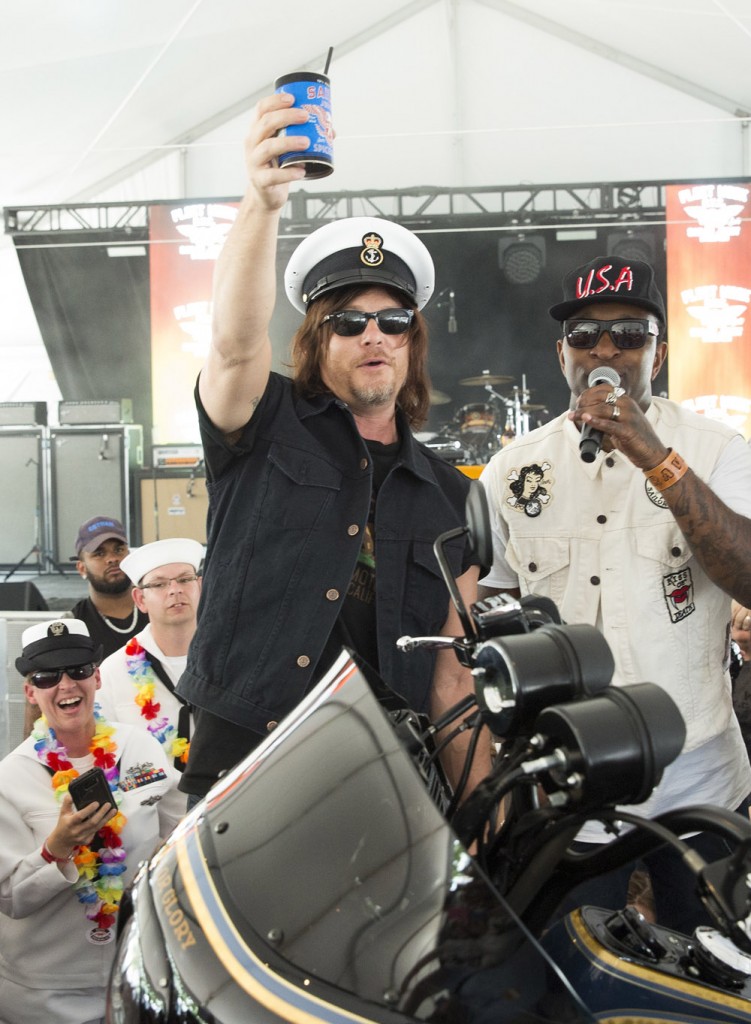 Norman Reedus' motorcycle travelogue show, Ride with Norman Reedus, premieres on June 12. In the mean time we have these photos of Reedus in NY at Fleet Week partying with sailors. My late grandfather James G. was in the Navy in WWII (shout out to Veterans and service members) but this is the first time I've heard of Fleet Week, which is a tradition where "active military ships recently deployed in overseas operations dock in a variety of major cities for one week."
Reedus was at a "Sailor Jerry Spiced Rum event at Pier 84" to which he arrived on a 1994 custom Harley by LA Speed Shop. The NY Post reports that he "turned heads" riding through Manhattan on the bike, which was custom made with a commission from Sailor Jerry Spiced Rum. The bike will ultimately be donated to a military member through the Aleethia Foundation, which supports wounded veterans.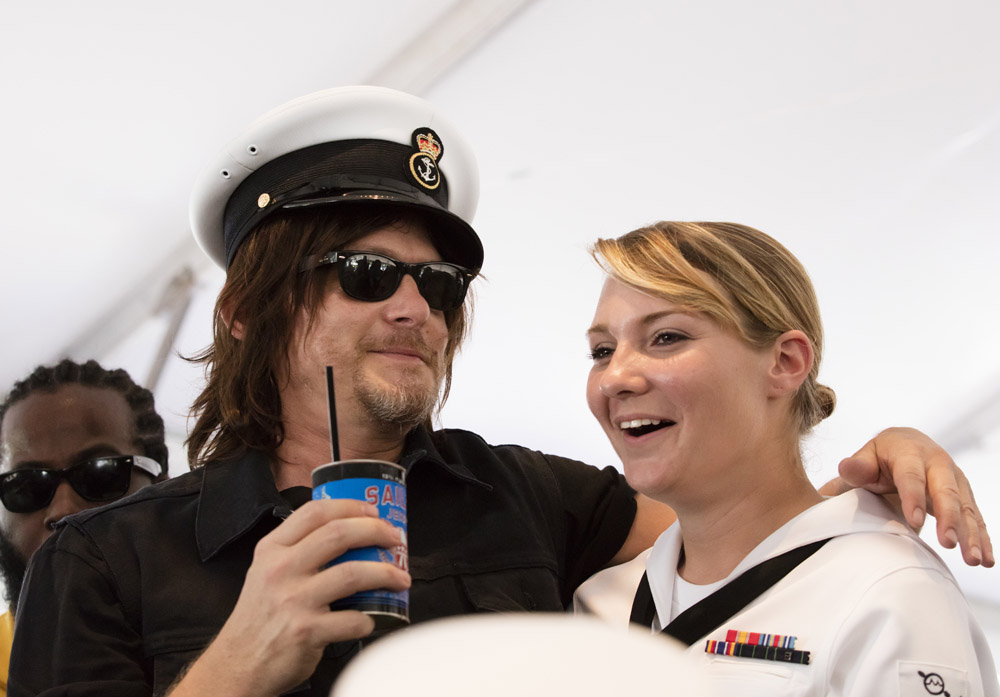 The Daily Mail has more pictures of the bike and from the party. Reedus rode up right into the venue and then gave a speech to the sailors, thanking them for their service. He took a lot of selfies with everyone and it looks like he had a great time. I want to party with sailors!
Did you see the Walking Dead's Red Nose Day video from last week? It's a parody of the Star Wars Holiday Special, or at least the intro, but the best part is how Reedus and Andrew Lincoln interact with each other. It made me wish Walking Dead was back on the air already. As for the question in the title, this look works for the apocalypse when you add a crossbow, but he needs to ditch this hair for his day-to-day look. He's likely filming now, but maybe he could grow it a little more and do a ponytail.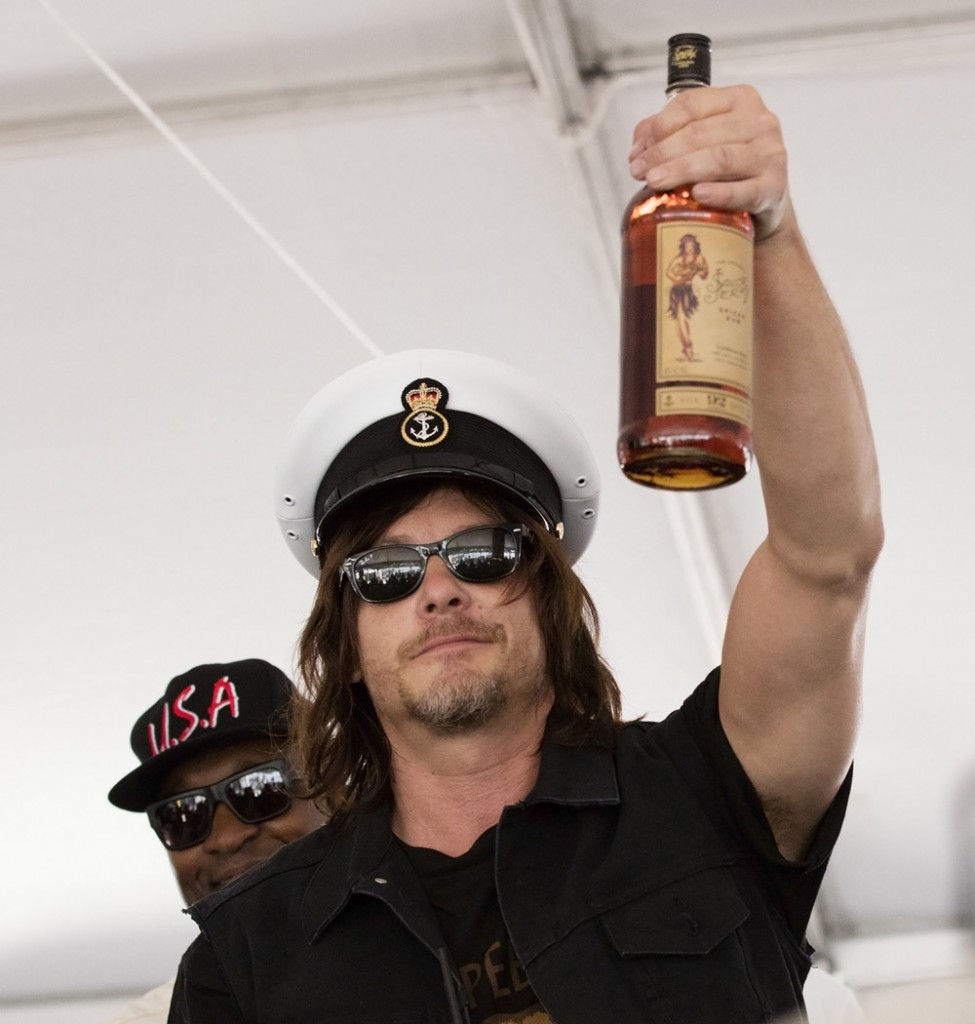 Oh and speaking of Walking Dead people are still understandably annoyed about that cliffhanger. (I am too now that I'm reminded of it.) Reedus told EW that he feels sorry for WD executive producers Scott M. Gimple and Robert Kirkman because "Those guys get hammered… They bust their ass to give you this entertainment and pour their hearts on the line and then they just get 'What the f—, Scott Gimple? How could you do this to me!'" Then he added the party line about how the return will be worth the wait. Gimple and Kirkman are getting grief because this was a cheap move! They may be working hard to entertain us, but there was something so manipulative in that ending that I can't shake. Maybe some rum and sailors will help.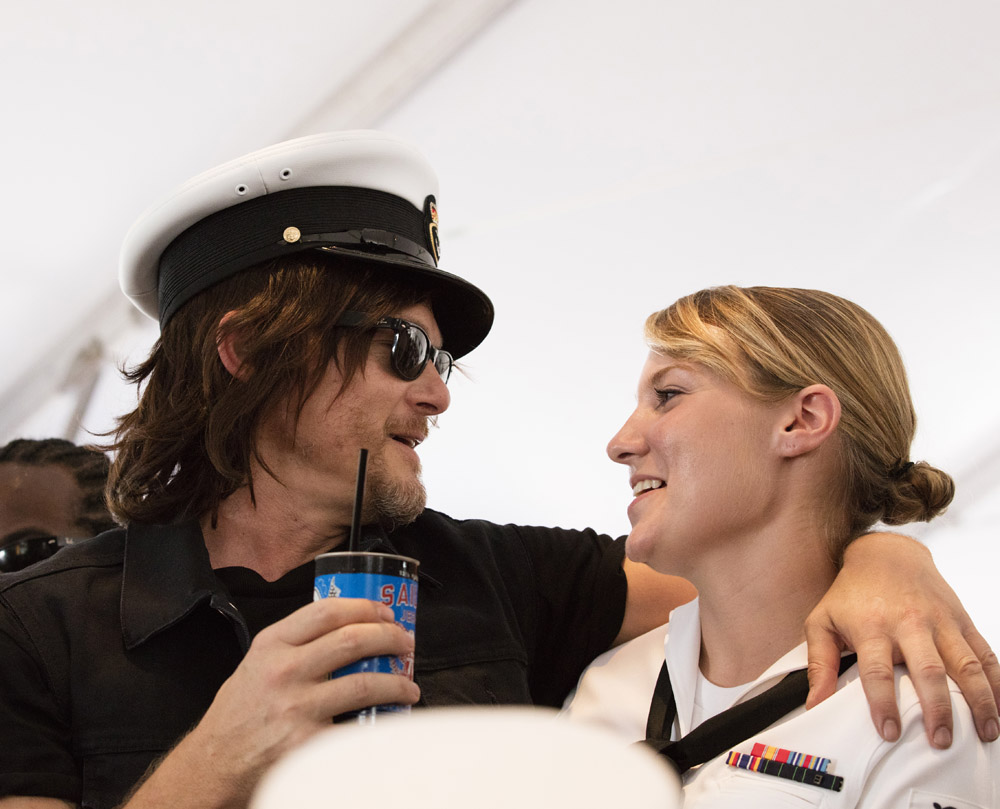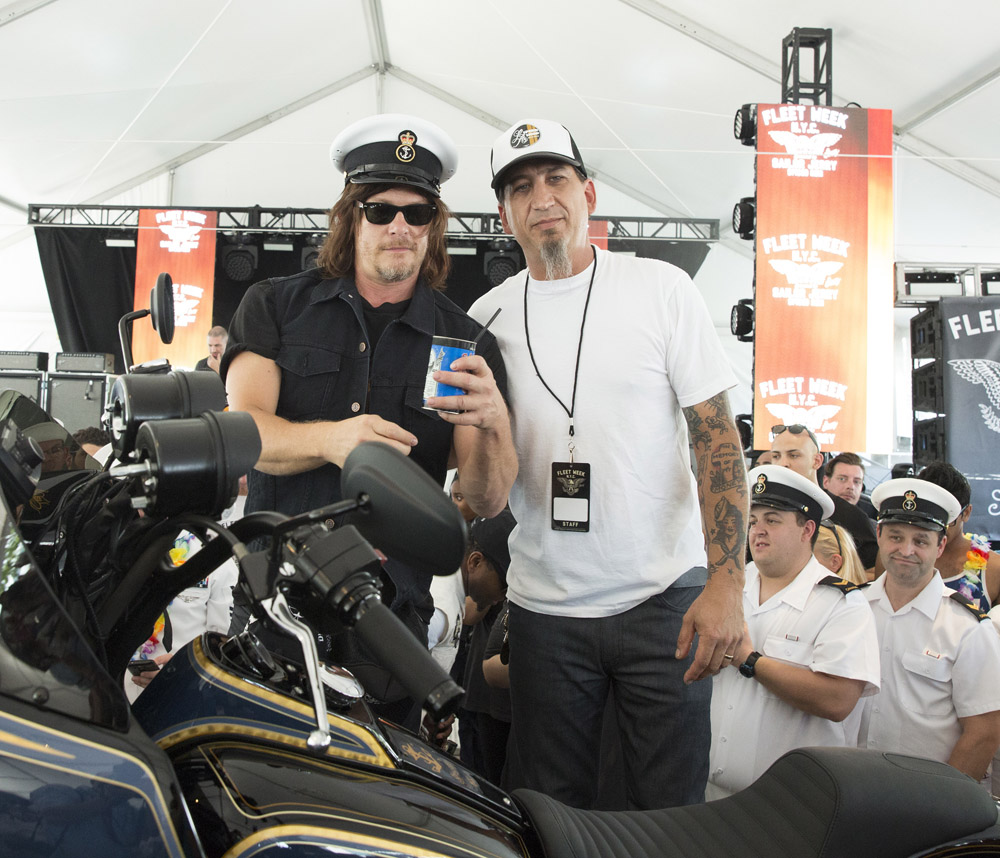 photos credit: WENN, Getty and Norman Reedus/Instagram