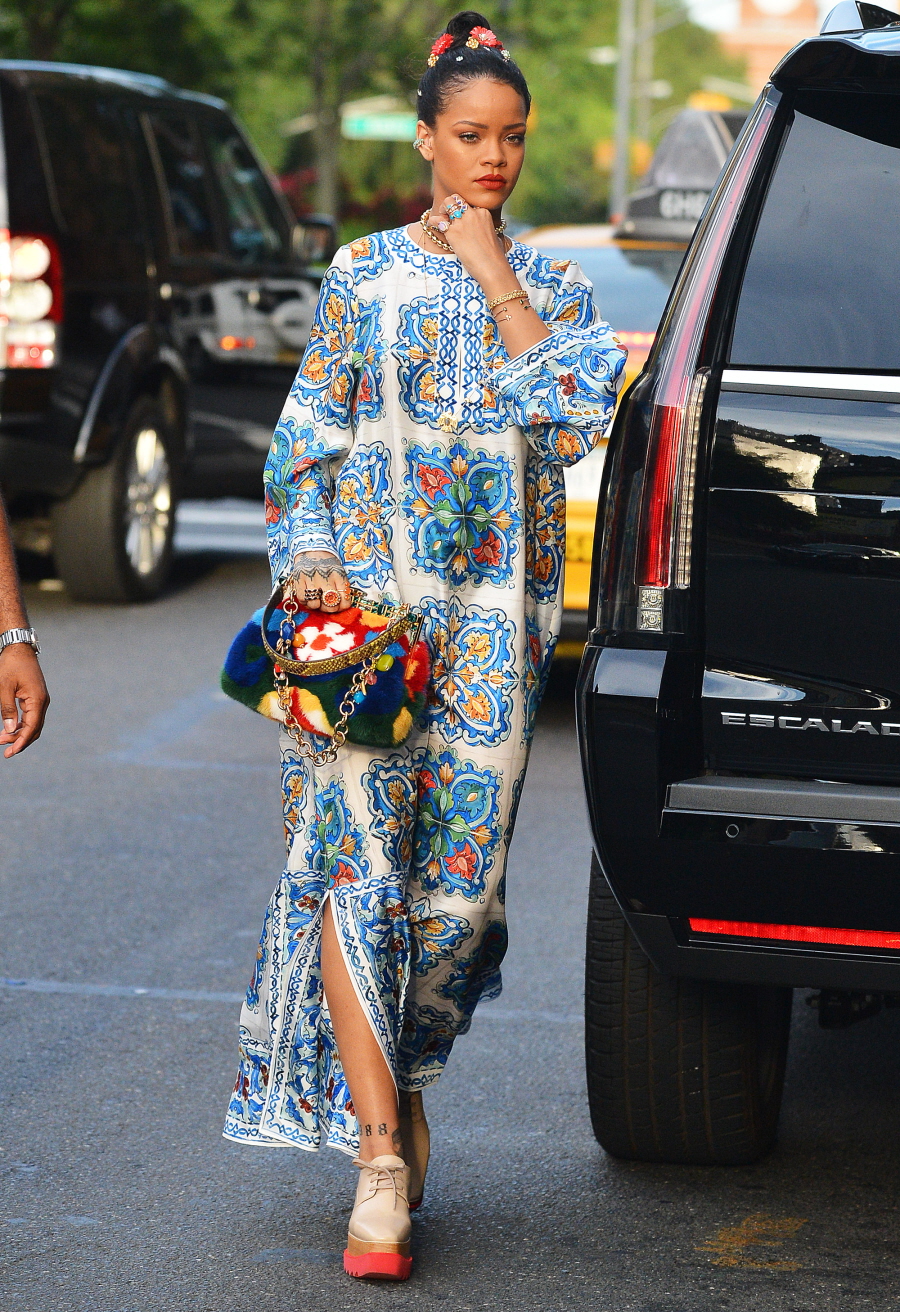 Here are some street-style photos of Rihanna out and about in NYC on Sunday. She was apparently running some errands or doing some shopping. This is how Rihanna "runs errands." She wears a bright Dolce & Gabbana caftan, Stella McCartney platform shoes and no Dior sunglasses! Incidentally, that sunglasses-story last Friday has made me review my previous opinions on cheap sunglasses. Maybe I will try an expensive pair of sunglasses one day, just to see what they're like.
As for Rihanna's D&G caftan… it's summery, it's beachy, it's glam and like most of what Rihanna wears, it probably only looks good on Rihanna and no one else. Don't get me wrong, I long for the day when "caftans-as-outerwear" makes a triumphant return. People always roll their eyes at '70s style, but I love the '70s look of caftans and prints. What I hate here is Rihanna's shoe choice. Those Stella McCartney shoes are just THE WORST.
Speaking of shoes, Rihanna's collaboration with Puma is still going strong. Puma released their third collection with Rihanna a few days ago and the sneakers sold out in just 35 minutes online. I'm telling you, Rihanna has the Midas touch when it comes to style/accessories and more designers should pursue her for collaborations. I've already convinced myself to start pricing caftans, because surely I'll look the same as Rihanna when I wear a caftan, right?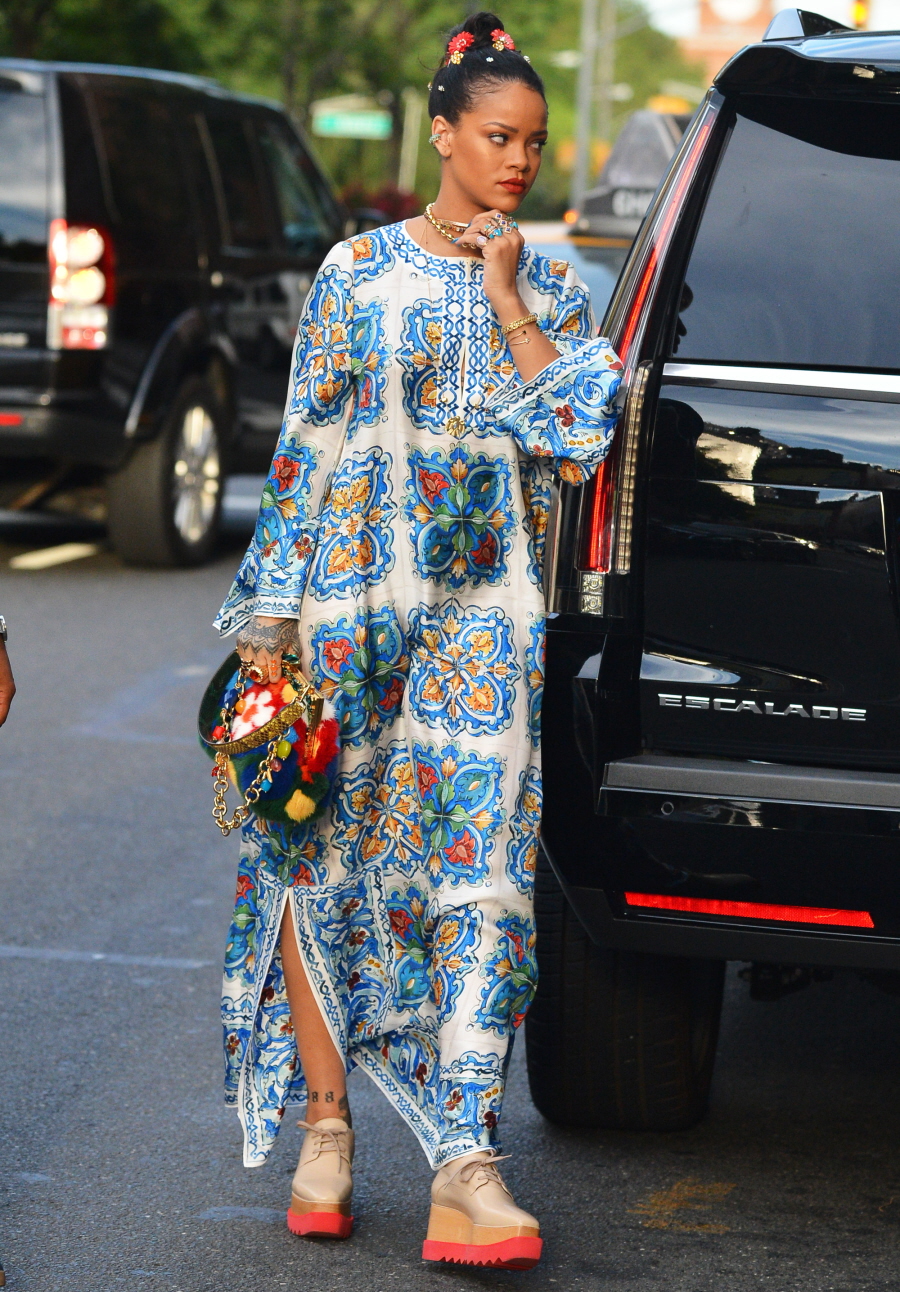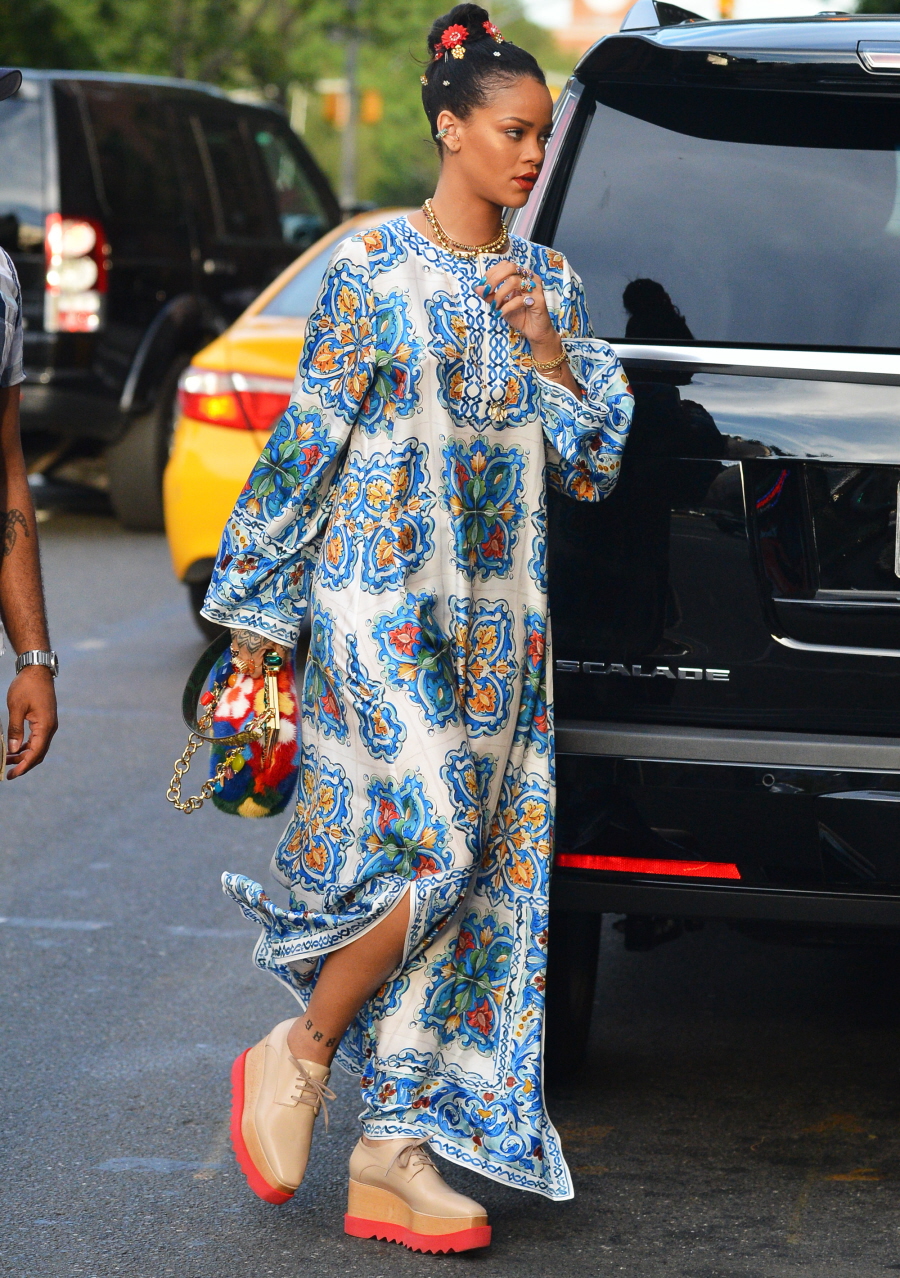 Photos courtesy of Fame/Flynet.