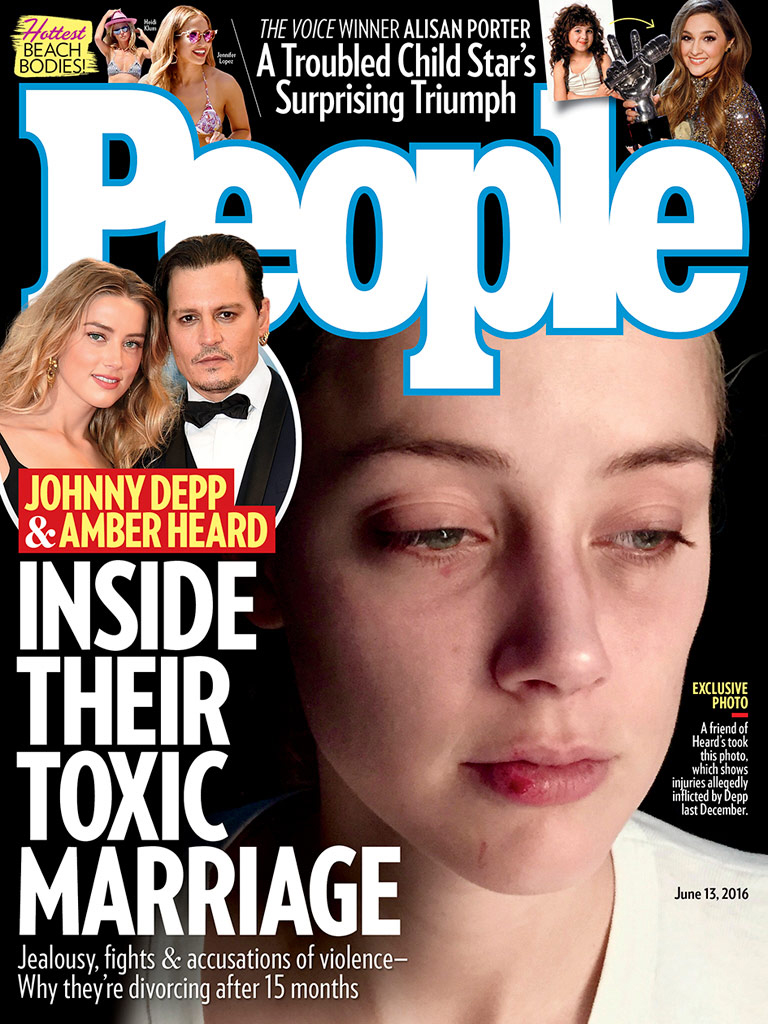 In March 2015, there was an official announcement that Johnny Depp had hurt his hand while in Australia for the new Pirates of the Caribbean movie. Keep in mind the time line – this would have been one month after he married Amber Heard, and he injured his hand just a few weeks into the new production. The studio insisted that Depp did not hurt his hand on the production though, they said he hurt his hand in his private time. Back then, it was a big deal because Depp had to leave Australia to get surgery on his hand and it was going to (slightly) screw up the production. So what really happened? Sources told Entertainment Tonight that the March 2015 hand injury came from a fight he had with Amber, just a month into their marriage.
Sources tell ET that Amber Heard told some close friends that Johnny Depp injured his hand punching a wall during an argument they had in Australia last March 2015, when the 52-year-old actor was filming Pirates of the Caribbean: Dead Men Tell No Tales. Depp did in fact suffer an injury to his right hand last March, and had to fly back to the United States to receive medical treatment and surgery, ET confirmed at the time. While details surrounding Depp's injury were never revealed, the injury was not sustained during filming, it was reported. The injury cut into filming for over a month after Depp needed a pin inserted in a finger. ET has reached out to both Heard and Depp's reps.
CB found a photo of Amber in April 2015 where it appears she has scratches on her arms following that March confrontation (or perhaps another abusive session). I'm including that at the end of the post. Meanwhile, Page Six spoke to another (unnamed) Heard friend who says Amber was visually battered and bruised last December following an incident where Depp tried to suffocate her.
Amber Heard was the victim of Johnny Depp's drunken temper in the past, including a terrifying episode when he attempted to smother her with a pillow, her pal told The Post in an exclusive interview Tuesday. Heard texted the woman during the alleged attack last December, and the concerned friend rushed to the couple's LA pad, where she claims she discovered Heard battered and bruised. [This is likely the incident Amber referred to in her petition last week, the December incident where she feared for her life.]

"I got to her apartment to find her with a cut and bruised lip, a swollen eye and a chunk of hair missing from the top of her head," the friend recalled. "This incident really stuck with me because she confided in me that day that she feared for her life after an intoxicated Johnny tried to suffocate her with a pillow."

It was hardly the only time a boozed-up and ready-to-rumble Depp, 52, laid his hands on her, the pal claims.

"I have personally witnessed the aftermath of Johnny Depp's violent and abusive behavior towards her on many occasions," the confidante said of Heard, 30.
People Magazine's cover story this week is about the Depp-Heard divorce, and they got access to some photos of Amber following this December attack – go here to see. This is probably one of the reasons why Johnny Depp hated the fact that Amber had such a tight group of female friends. They're all potential witnesses to his abuse to varying degrees. While I didn't need these stories to believe Amber, I guess it might help Amber if more specific details of Depp's violent tendencies come to light, because his PR/crisis management has been working overtime to discredit Amber and rally people to Team Depp. Speaking of, Page Six had a gross story about the aftermath of Doug Stanhope's "Amber is blackmailing Johnny" column. You can read it here – apparently, all of Stanhope's comedy friends think he's a mensch for defending Depp.
This is a photo of Amber in April 2015 – note the scratches on her arm. (Thanks to commenter mm for pointing this out.)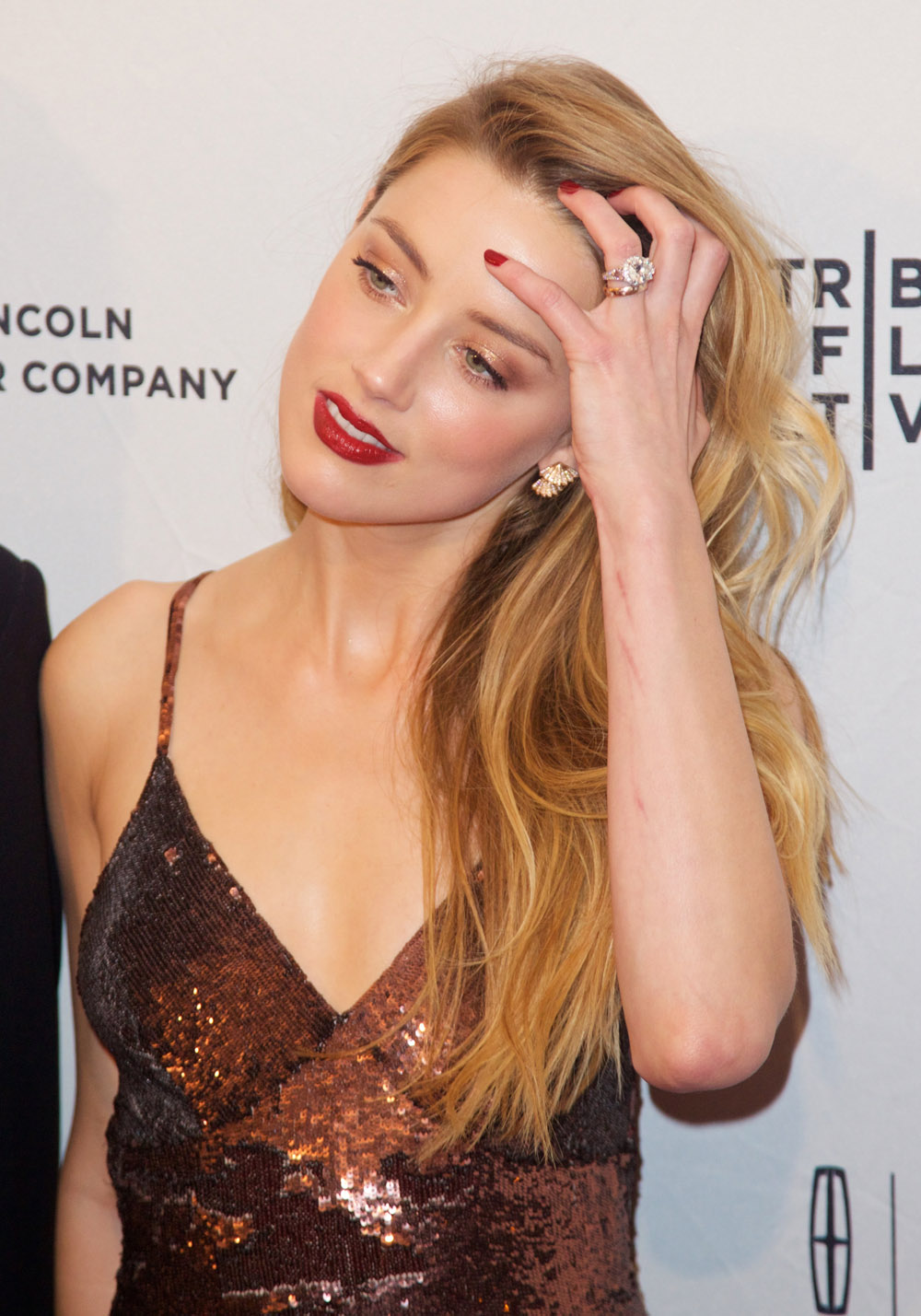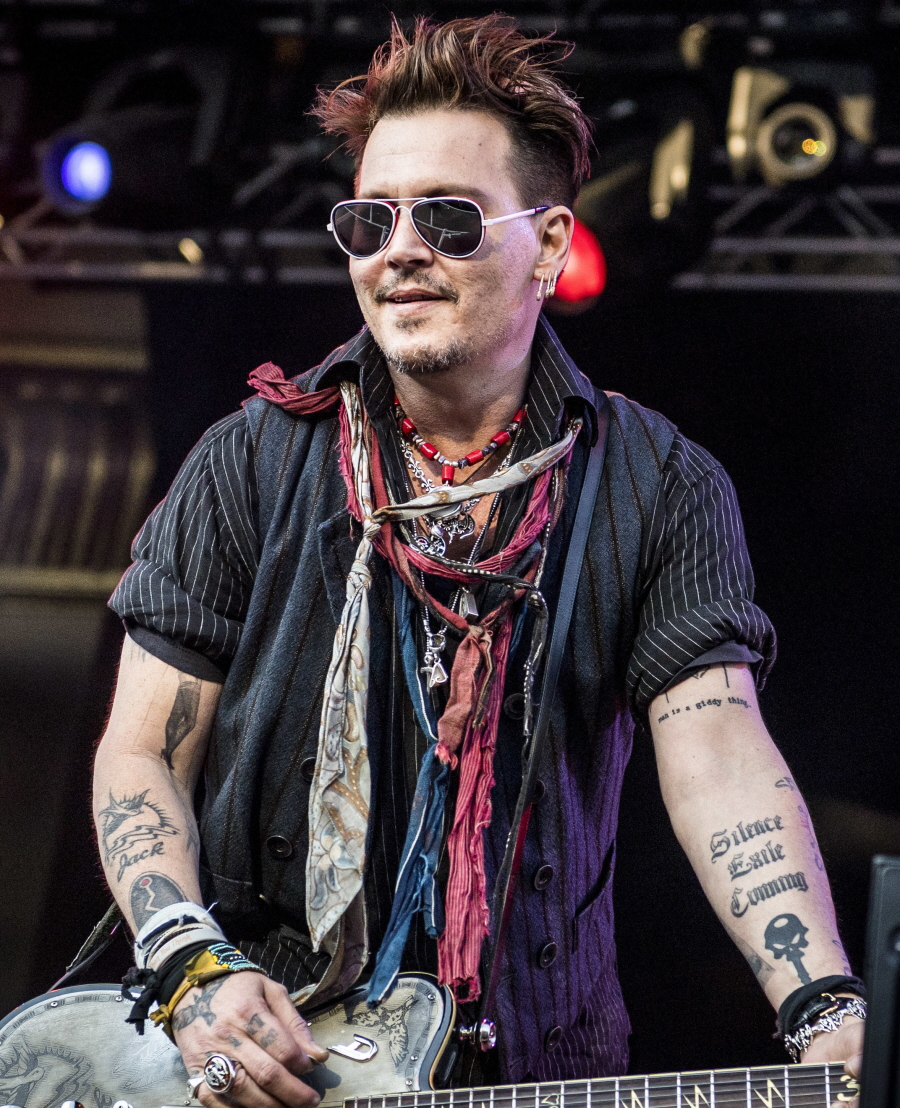 Photos courtesy of Fame/Flynet.