Here are some photos of Megan Fox outside of Jimmy Kimmel's studio in LA on Tuesday. She appeared on Tuesday night's episode of Jimmy Kimmel Live to promote the second Teenage Mutant Ninja Turtles movie, which looks awful and will probably make a billion dollars. As we all know, Megan is currently knocked up with her third child, a whoopsie baby conceived after Megan and Brian Austin Green had already separated (although not so much). So when Megan was chatting with Kimmel, they ended up talking a lot about pregnancy and babies. And Megan believes that this fetus is communicating with her and giving her real estate tips.
Hearing messages from the fetus: "You don't hear an audible voice, but you hear messages, if you're open to it. For instance, this baby wanted me to live somewhere else so we're moving to a whole different place in Los Angeles because I feel like that's where this baby wants to be raised."

The baby is a genius: "I also feel like this baby is telling me it's kind of like a Wernher von Braun or an Elon Musk, like a super genius… I know it sounds crazy, like I'm a lunatic, but I've made some really good decisions based on what I think the higher self is telling me to do. So, now [Brian] just goes along with it… I don't think an infant is going to say, 'No, not this one. We need to move down the street.' I mean, anything is possible."

It's easier the third time around: "It's easier doing it, because I've had a baby every other year since 2012. So your body gets used to it. With the first one, I was really afraid that something was going to go wrong, and then with the second one, he came so soon after the first one it was all a blur. And then with this one I've been a little more relaxed, but because I know how it hurts as we get closer to the date and we're getting closer, I do still get nervous about that, because that pain is no joke."

She forgets the pain of childbirth: "You get temporary amnesia in order to further the human race, otherwise there would be no people left."
Maybe I'm sort of hippie-dippie (am I???), but I believe in vibes and sixth sense and foreshadowing dreams and all of that. I don't think Megan is saying that her fetus is knocking on belly and demanding to live in Malibu. I think Megan wanted to move and she got a good vibe from that thought and… whatever. And every mother thinks her child is going to be a genius.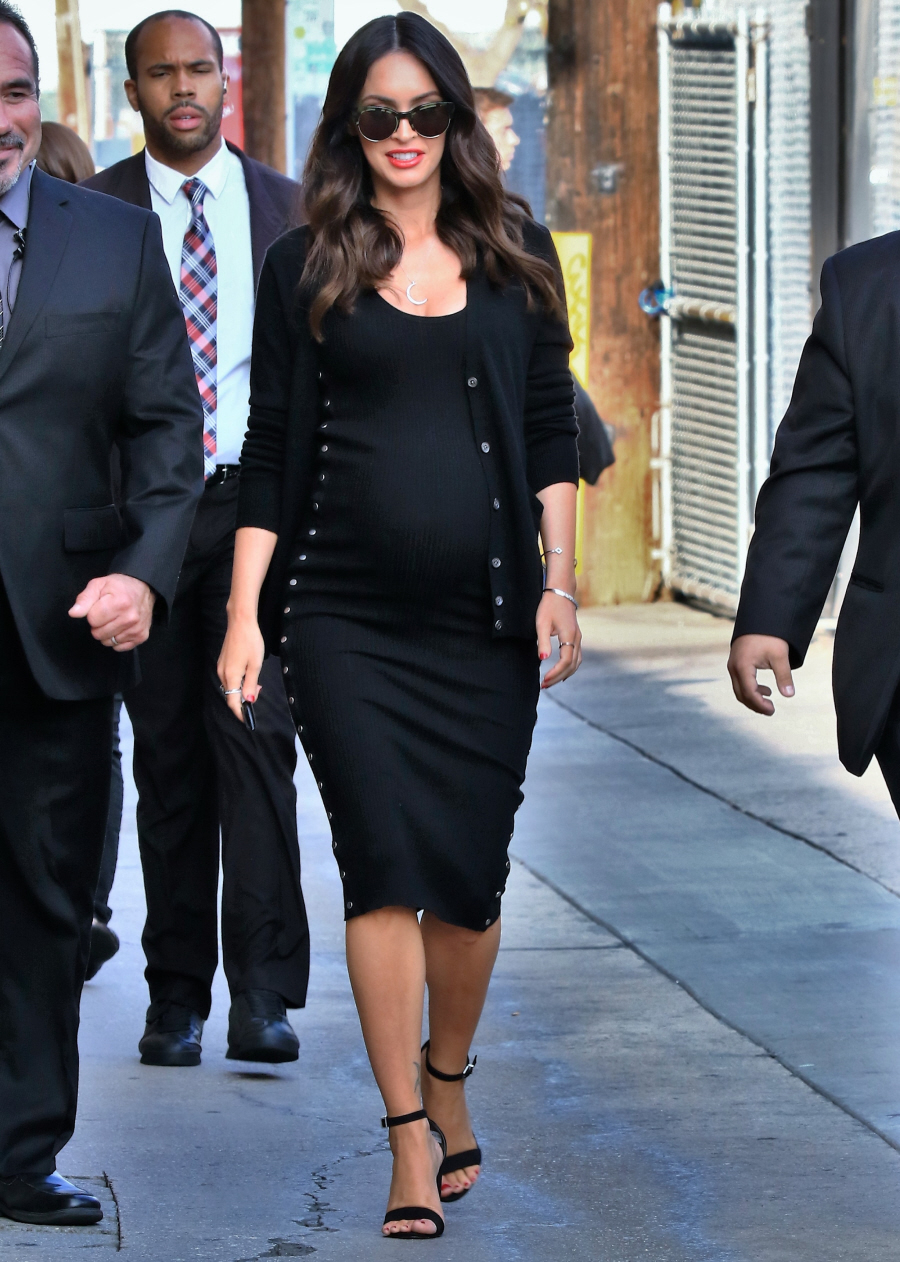 Photos courtesy of WENN.