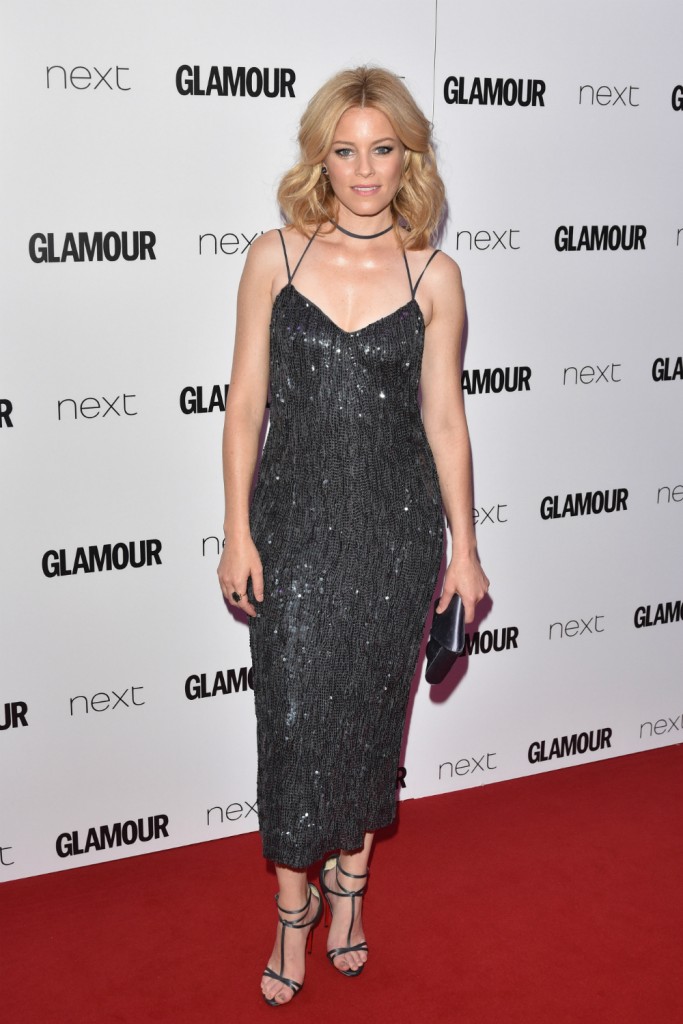 The picture above is Elizabeth Banks at the Glamour Woman of the Year Awards in London yesterday. Elizabeth is a real force in Hollywood. She has a successful production company, Brownstone Productions, she has earned critical praise as an actress and her first full-length feature directorial debut, Pitch Perfect 2, grossed over $287 million. But because Elizabeth is so down to earth, I forget how much of a power player she is; she's just quietly triumphant in the industry.
PP2 was successful enough to get a third swing at bat and Elizabeth's was signed on to direct again. It was recently announced that PP3 was being pushed back from July 2017 to December 2017 due to a hold up in production. The good news is that hold up is an attempt to get a good story for the third movie. The bad news is now Elizabeth will not be able to direct as it conflicts with her other job of being a mother.
Kids over everything! Elizabeth Banks recently announced she will not returning to direct Pitch Perfect 3, and it's because the gig interfered with her parenting responsibilities.

Banks discussed her decision to exit her director role at the annual PGA Produced By Conference in Culver City, California . "It was all timing," she said, according to The Hollywood Reporter. "We feel obligated to put out the best movie and anyone who has done sequels, this third one is hard to figure out what the story is. We want to give the audience what it wants but not making it repetitive."

Banks explained that it took longer than she expected to develop the story line, and the delay pushed the release date back from July 2017 to December 2017. "We have been in development and it took longer than we thought, and I needed to shoot another movie in the summer. If we pushed into fall it bumped up against my parental responsibilities, which made me feel uncomfortable," she said.

The Hunger Games actress and her husband Max Handelman are parents to Felix, 5, and Magnus, 3. The actress welcomed both children though gestational surrogate, and has been candid about her past struggles to get pregnant.
Felix is 5 so he is likely starting Kindergarten this fall. If that's the case, I understand her motivation. I am not militant about structure but I do believe in schedules and my whole world changed when I became bound to a school schedule. Elizabeth has spoken before of how miserable she finds herself when her acting jobs limit the amount of time she gets to spend with her kids. Elizabeth, who is a producer on all three Pitch Perfect films, made the decision; it is not a reflection on her capabilities as a director. She is still directing Red Queen and the Charlie's Angels reboot in addition to a TV movie called The Greater Good. Plus, she has the role as Rita Repulsa in The Mighty Morphins Power Rangers and her voice work – notably Wyldstyle in The Lego Movie projects. (If you haven't caught it yet, her character in the series Moonbeam City with Rob Lowe is an absolute riot.)
I give Elizabeth credit not only for doing what's best for her by giving up the director job, but for doing what is right for the movie and not shoving it out the door with a half-baked story. I loved Pitch Perfect, I liked Pitch Perfect 2 and I have no idea where they would take Pitch Perfect 3. Elizabeth will be back as Gail, which is great because her and John Higgins Clarke's commentary is one of the best part of both movies.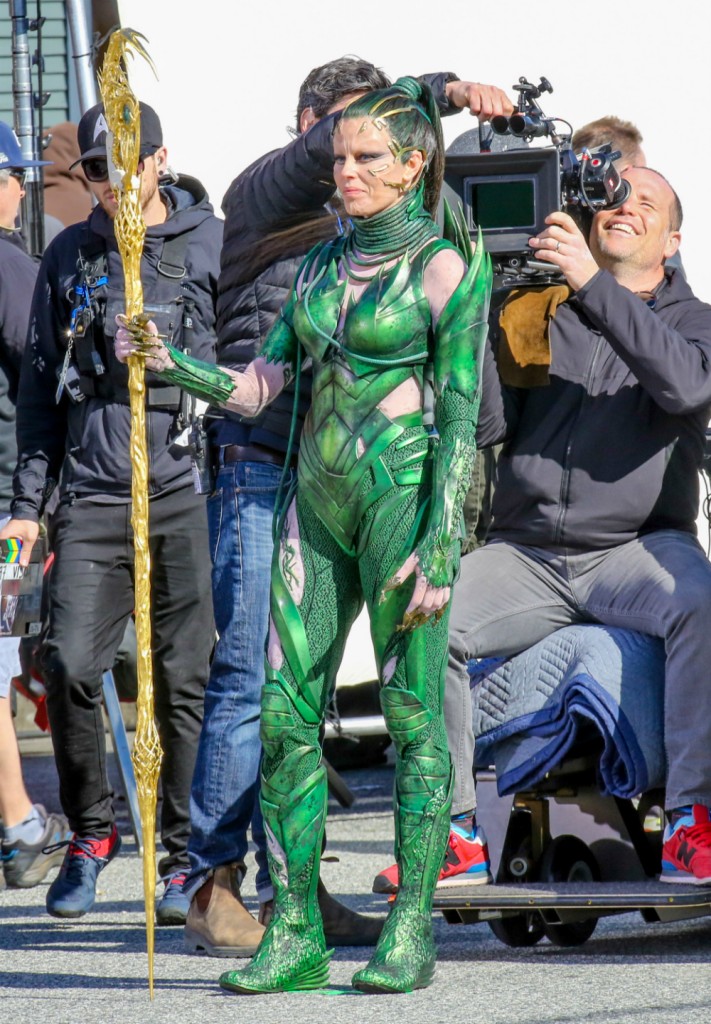 Photo credit: WENN and Fame/Flynet Photos and Getty Images