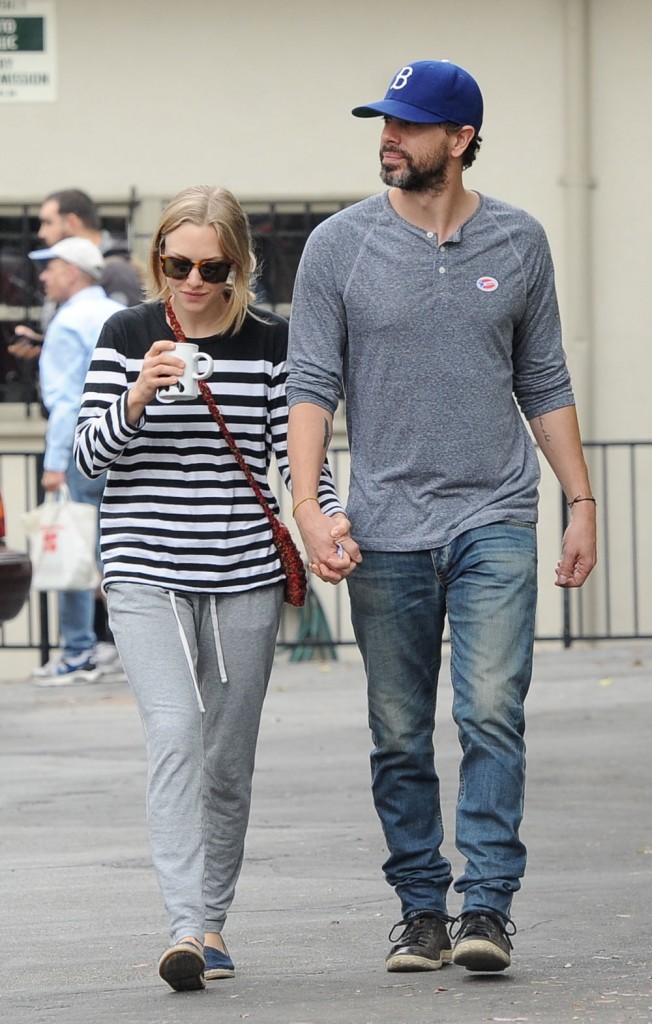 These are photos of Amanda Seyfried, 30, and her boyfriend Thomas Sadoski, 38, after voting on Tuesday in LA. I love that she's just chilling wearing sweatpants, espadrilles and a striped t-shirt and is carrying her own coffee mug, as uf she couldn't be bothered to put her coffee in a travel cup. Sometimes I do that too but I usually just stick the mug in my car and leave it there. I also own a pair of sweatpants like that, like I think they're stylish because they're tapered.
Amanda and Thomas did not seem to have the most auspicious beginning. The timeline of both of their previous relationships and when they worked together makes it seem like she was with Justin Long and he was married, at least when they met. They didn't officially get together until a few months later, when they were both single though.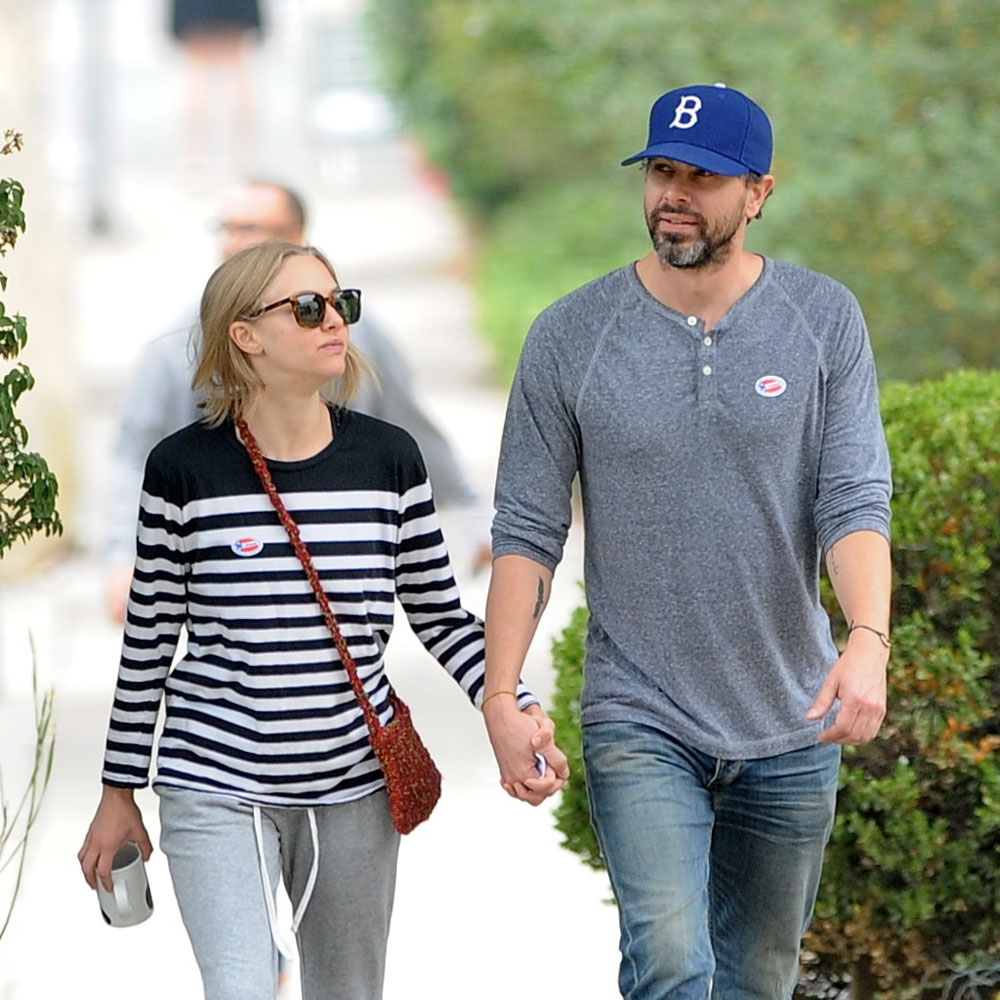 There are also some photos yesterday from the set of The Clapper, which co-stars Ed Helms and Tracy Morgan. I had high hopes that this movie would be about the inventor of the device that lets you remote control anything but IMDB says it's about how "15 minutes of fame destroys the life of a man who works as a clapper in television."
As you can see there were a bunch of animals on set for some reason like a goat, a potbellied pig and a sweet dachshund in an assisted walking device, but although those animals are awesome, Amanda's dog Finn is always the star!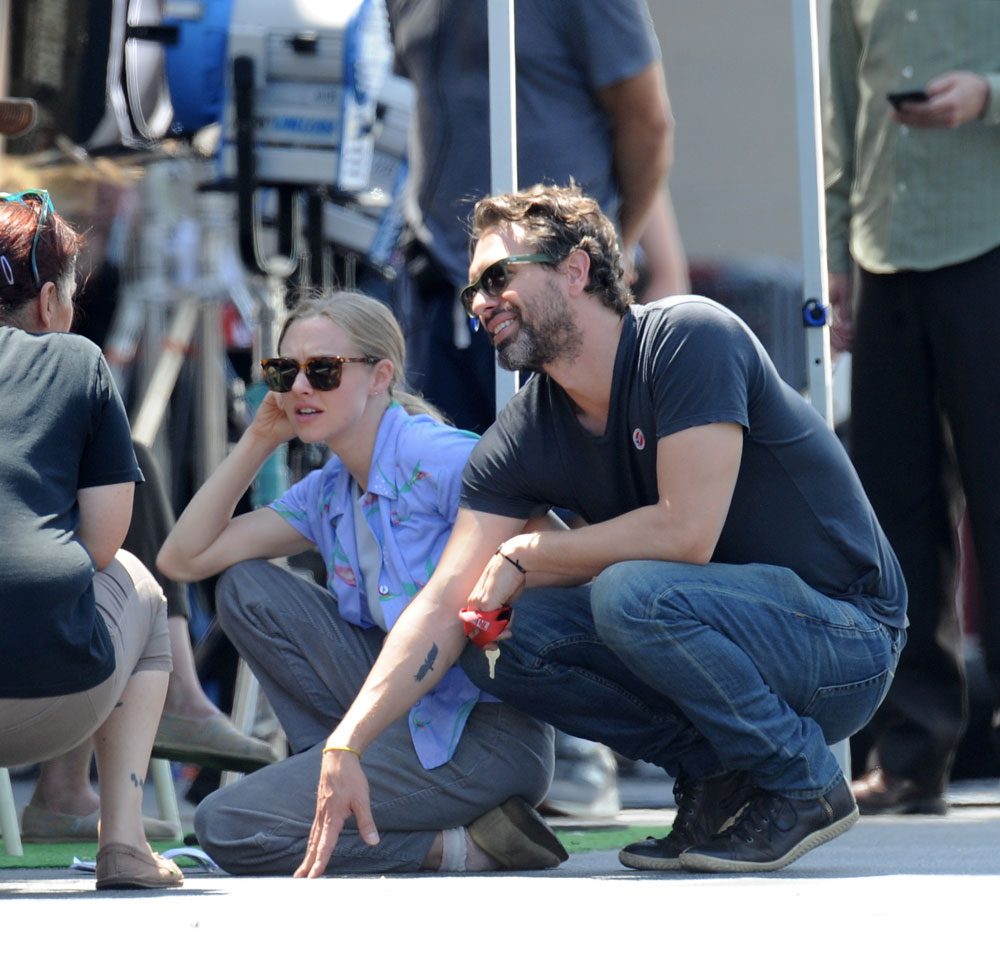 This pic of Tracy Morgan with this dog is everything: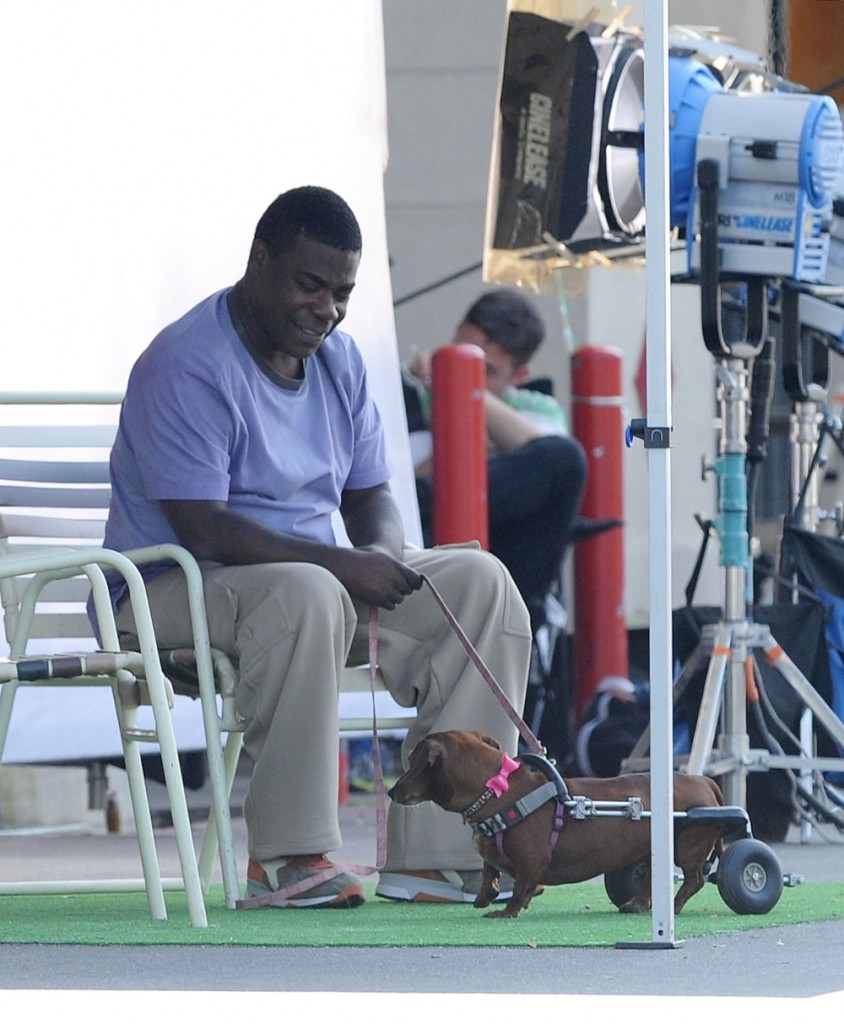 Just Jared noted that Amanda posted her first pic on Instagram with Thomas, from an event for no kill animal shelter in LA. They were overshadowed by those beautiful doggie faces though!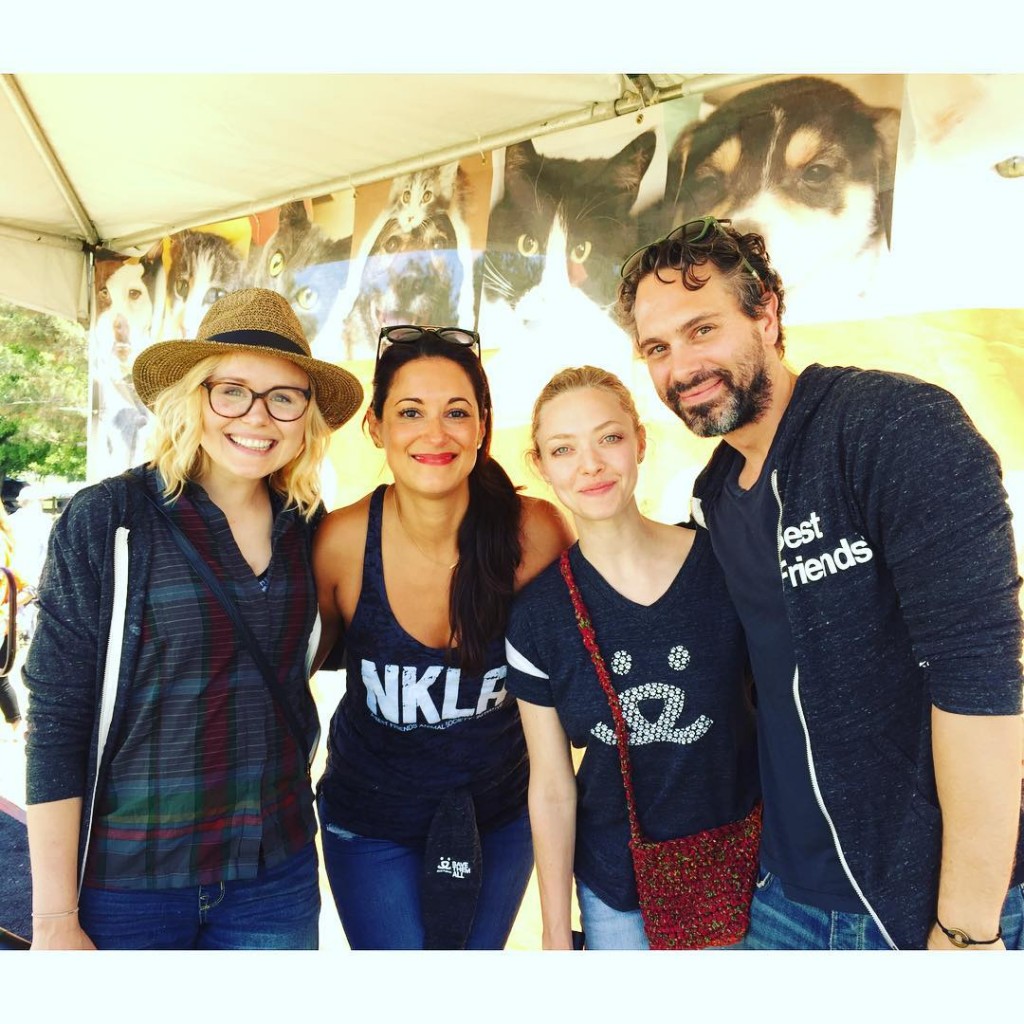 Speaking of beautiful doggie faces:
Look at this stubborn goat!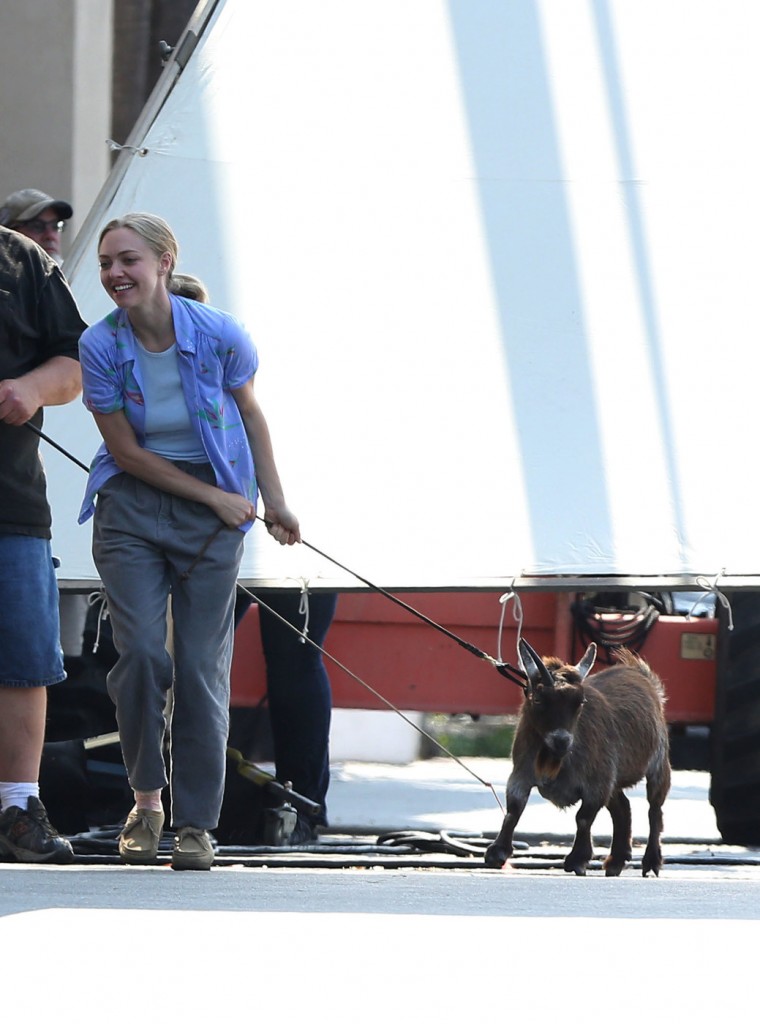 Photos credit: WENN, Pacific Coast News and Amanda Seyfried/Instagram