Variety Magazine. #TomHiddleston pic.twitter.com/5btWuSN9Se

— Tom Hiddlesøtn (@Hilddestonheat) June 11, 2016
I'm pretty sure this Tom Hiddleston & Aaron Paul interview happened months ago, because I remember the Hiddles-fan sites getting photos a while back. This probably happened during Tom's magical two-month press blitz in America. Tom and Aaron interviewed each other for Variety's Actors on Actors series, which is Variety and PBS's version of the actor-roundtable. I've already covered the Lady Gaga-Jamie Lee Curtis interview and the Kerry Washington-Aziz Ansari interview. Variety organized this series ahead of the Emmys (and Emmy nominations). Which brings me to a question: is Tom getting an Emmy nomination this year for The Night Manager? Do you think he deserves a nom? I enjoyed TNM and I could see it getting nominated for Best Miniseries/TV Movie. I also think Hugh Laurie will probably get nominated. But Tom? I'm not sure.
Anyway, you can read a partial transcript of the Hiddles-Paul interview here, and I'm including the full video at the end of the post. Here are some of the more interesting Hiddlesquotes.
Tom on film acting versus TV acting: "Honestly, I've never really made a distinction myself between film and television, because, I think, as an actor, the work is the same. And I think audiences feel that they're different somehow because they're delivered differently. Because you turn your TV on or you stream it, or you watch it on a box set. And it's in your home and you can watch it whenever you want, whereas getting in the car and going to the theater is a different thing. But as an actor, it feels like the same job…"

On his TNM character, Jonathan Pine: "I just felt like I understood this man. I understood the world he was in. I understood his moral courage. My character, Jonathan Pine, is a former British soldier who served in the Iraq War of 2003."

He hates auditioning: "Auditioning was what I always found difficult, still do. I always want to preface it with, 'I'll show you what I could really do if and when you want to offer me the role.' I'm sort of holding back. Like I'm keeping my cards close to the vest in some way. It's a weird commitment thing.
I've always believed that British actors are less precious about TV versus film acting. British actors just look for interesting projects, and almost all of them move between TV and film with ease. It's not the same way with American actors at all. What's great about Tom's involvement with The Night Manager is that it raised his profile so much more than his last three films, you know? Suddenly, even my mom knows who Tom Hiddleston is. He went from "internet famous" to "that good-looking guy on The Night Manager."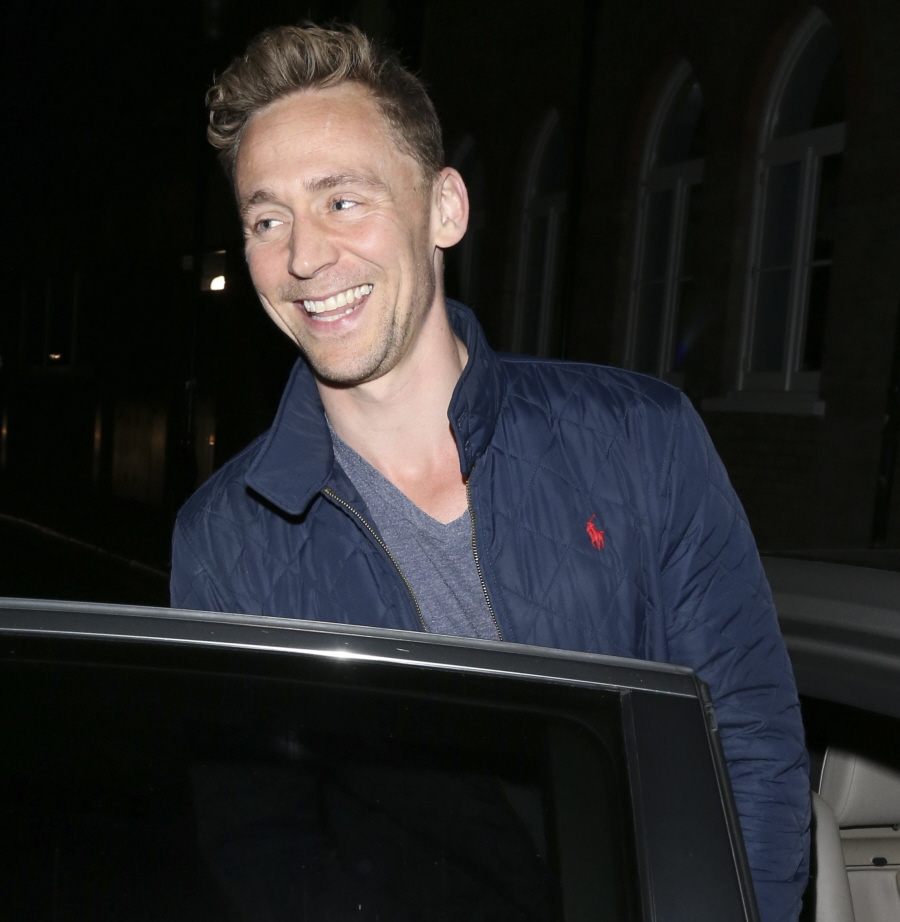 Photos courtesy of Fame/Flynet, Variety.