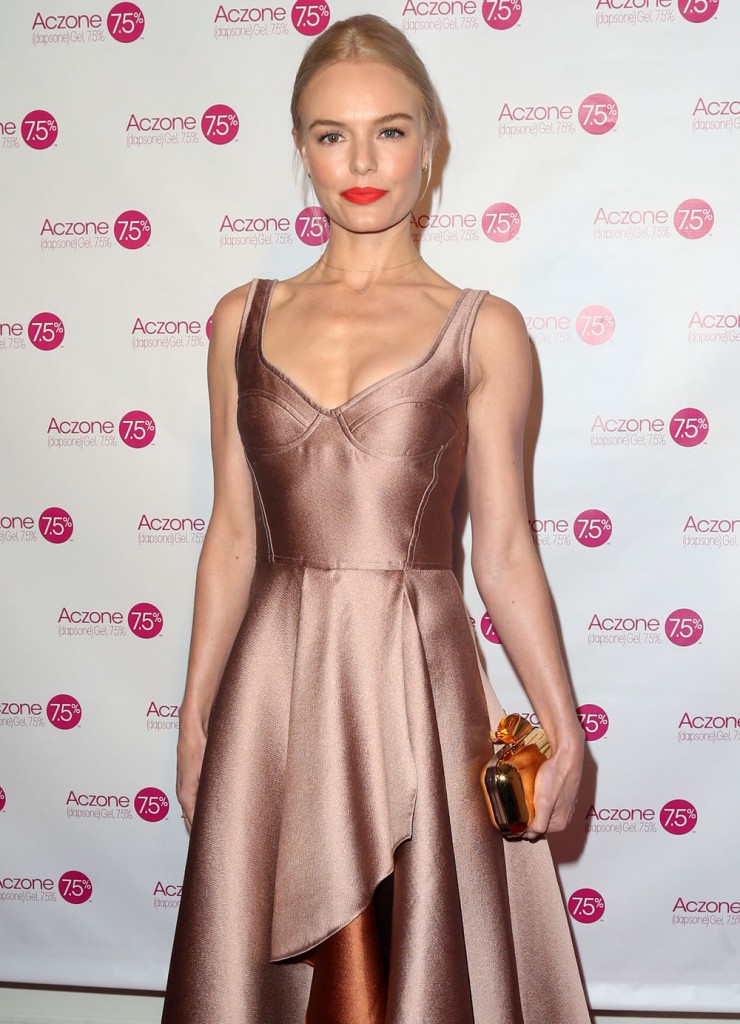 These are photos of Kate Bosworth in New York on June 3rd. She was at the launch of an acne treatment, where she was quite overdressed in a pink gown, and out casually dressed in bell bottoms, fug patent flats, and a sleeves striped scoop neck sweater. Self Magazine spoke to Kate at the skincare event about her diet and exercise regime because that's their subject matter and no one wants to hear what she thinks about fashion. Kate said that she's on an 80/20 diet, similar to the diets that Gisele Bundchen and Olivia Munn follow, in that she eats a very restrictive diet 80% of the time with indulgences the other 20%. She said that she doesn't eat wheat, dairy or sugar most of the time but does make allowances when she's on vacation. I would assume that she eats a very calorie restricted diet regardless, just because she's so small. She doesn't look as thin as we've seen her in the past though and she does seem healthier overall.
"One day in my mid-20s it hit me that I can't have a burger for lunch. I'm going to fall asleep," she said in a recent one-on-one interview with SELF during the launch of Aczone Gel 7.5 percent, a topical acne treatment.

So what's in her fridge to keep her going through the post-lunch slump? Bosworth stocks up on lean meat, fruits, avocados, walnuts, eggs, and olive oil—ingredients packed with healthy fats. And while she's filming The Art of More, she is following a wheat-free, sugar-free, dairy-free meal plan (except for goat cheese and goat milk). For Bosworth, a typical breakfast might include a goat cheese omelet with avocado and tomatoes. But of course, the 33-year-old actress has that one thing she could never cut out. "Ketchup is the indulgence that I never give up. Ketchup on everything," she said.

Bosworth knows that although this diet is delicious, it's a bit strict. And she revealed that she only eats this way 80 percent of the time. When she goes to Montana to spend time with her husband Michael Polish, it's a totally different story. She's drinking whiskey, chowing down on burgers, and cooking ragu in between riding horses and swimming.

So you could say that her healthy living plan subscribes to the "all things in moderation" adage. And that's her same philosophy when it comes to exercise. "I had a hard time with my exercise routine because I felt like it had to be an hour, and it had to be really rigorous and intense," she said. "Then, I realized you can go down and get on the treadmill for 20 minutes, and you've done something." And something is always better than nothing!
I have the same question I had about Olivia Munn's 80/20 diet, how do you count that exactly? Do you just eat well 8 days out of 10 or is it only a rough estimate? In terms of burgers making you tired, on Saturday I actually had a burger for lunch and noticed that I got very sleepy afterwards. (I do eat burgers but only once every couple of weeks and for dinner, so my body wasn't used to it.) I also can relate to pushing yourself too hard while exercising, just because I don't feel like I accomplish anything if I don't work hard for an hour or more. As one of my spin instructors says however, abs are made in the kitchen. It looks like Kate's kitchen is very regimented. I hate this idea that you have to give up entire food groups to lose weight or keep it off though, it makes a lot of people think it's impossible.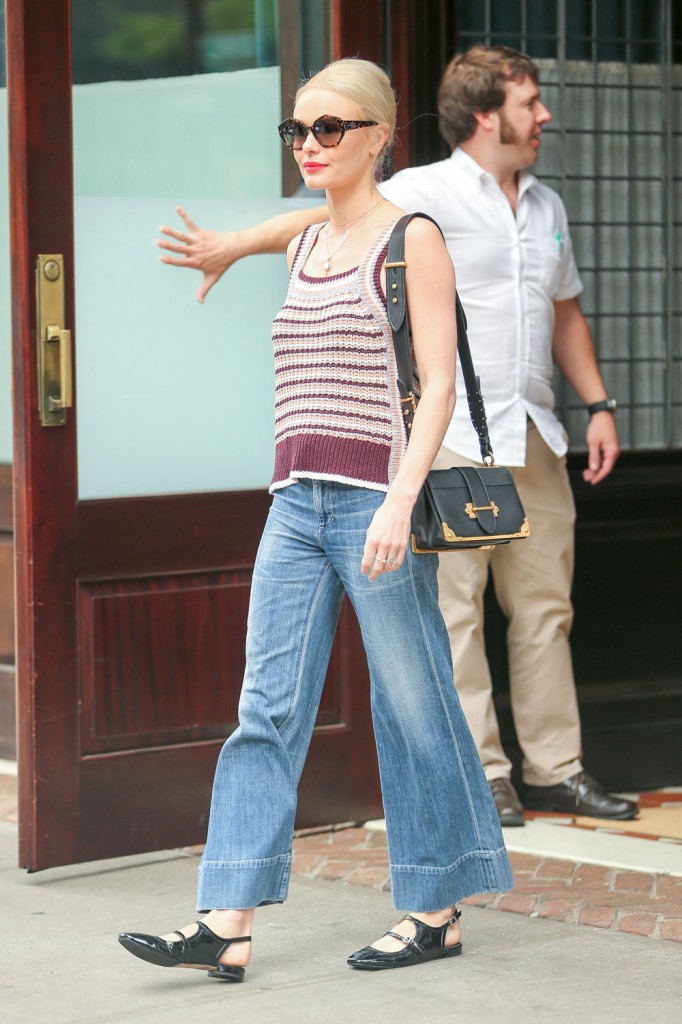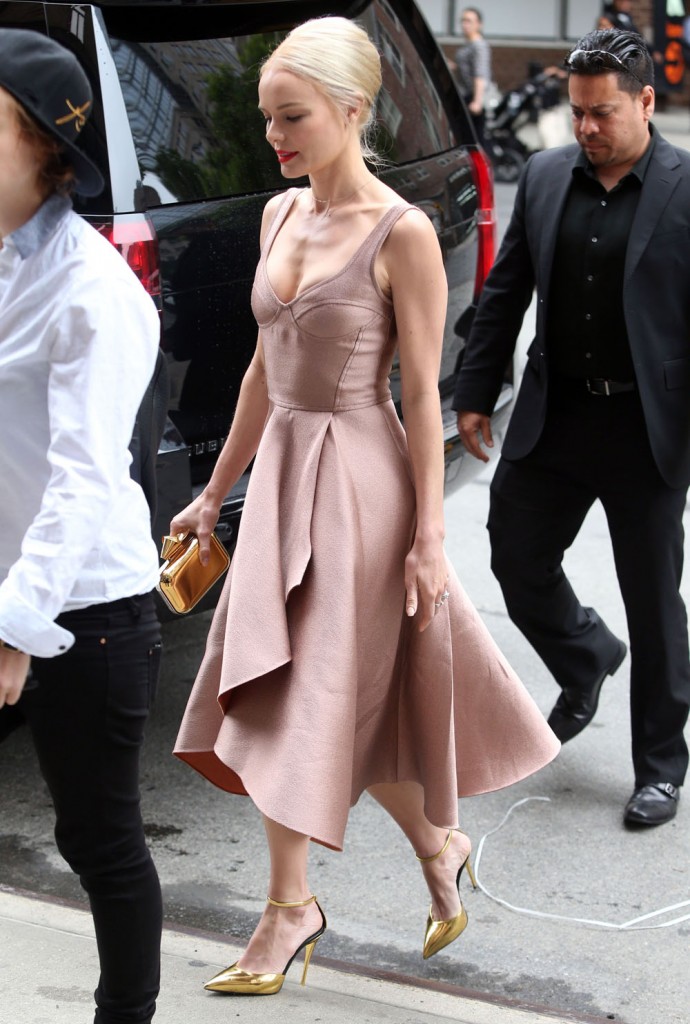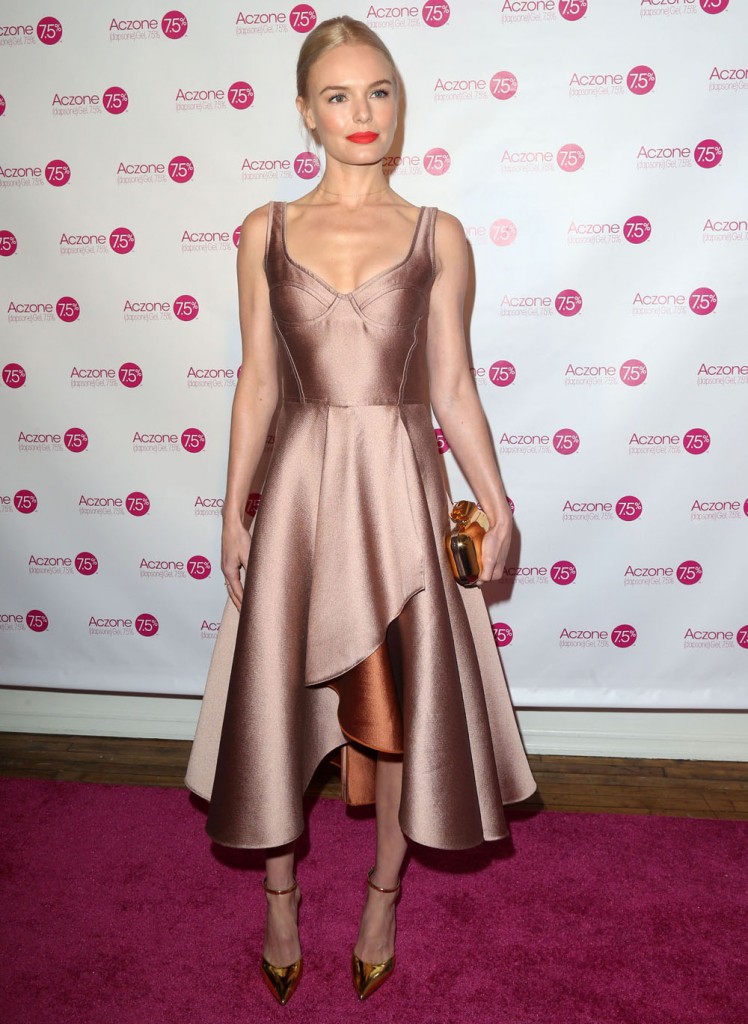 photos credit: FameFlynet