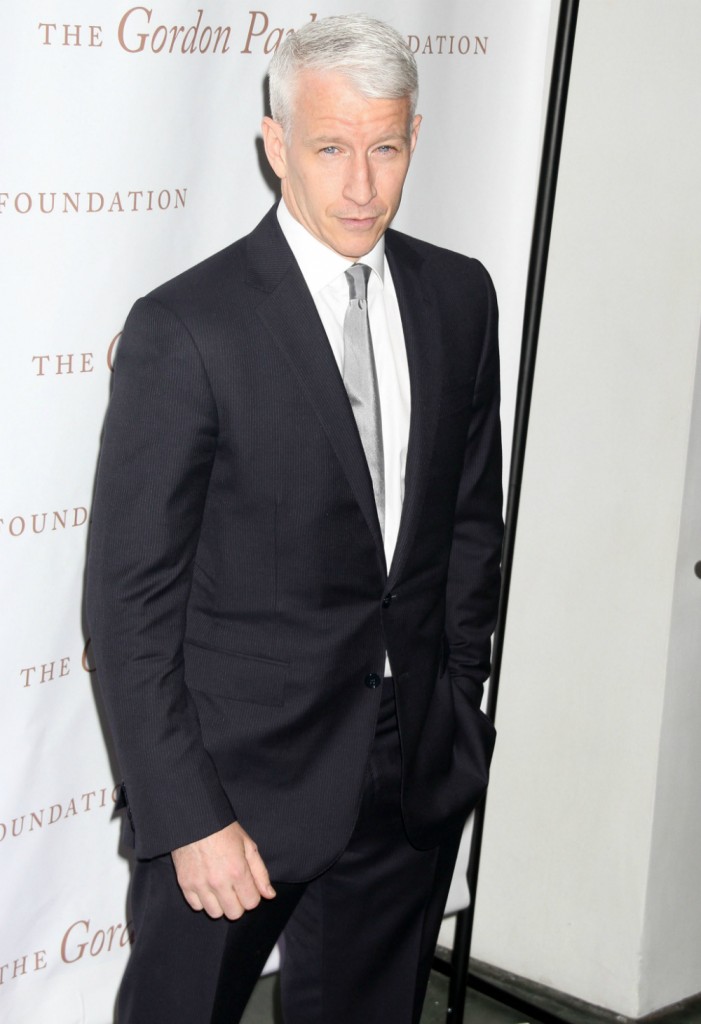 After an emotional statement on Monday's Anderson Copper 360 about the tragedy in Orlando, on Tuesday Cooper grilled Florida Attorney General Pam Bondi over her anti-gay record. Mainly, he questioned her championing herself as a voice for the LGBTQ community by establishing a hotline for spouses when Bondi had actively worked to limit gay rights. Bondi's administration had used anti-gay rhetoric to fight same sex marriage in court, and Anderson brought it up to her. Bondi grew flustered and the interview, which you can watch here, ended professionally but tersely.
After the segment aired, Bondi called in to WOR 710 radio and blamed Cooper for misleading her about the interview's objective and editing her in a bad light. One problem, Cooper had his receipts and showed them on air that night.
Fighting words. Anderson Cooper responded on Wednesday, June 15, to Florida Attorney General Pam Bondi's claims that their interview in the wake of the Orlando nightclub shooting, which aired live on CNN the previous day, was edited to portray her in a bad light.

"She's either mistaken or she's not telling the truth," the CNN host said on his show, Anderson Cooper 360. "Let's be real here. Ms. Bondi's big complaint seems to be that I asked in the wake of a massacre of gay and lesbian citizens about her new statements about the gay community and about her old ones."

Bondi claimed during a radio interview with WOR 710 in New York on Wednesday that she was led to believe that the interview with Cooper would focus on donation scams affecting the victims and their families.

Instead, "when he posted the clip [online], he cut out the entire first portion that discussed people donating to legitimate funds," she said, and insisted that all the interview did was "encourage anger and hate." (CNN.com later posted the interview online in its entirety.)

"There's a time and place for everything, but yesterday wasn't the time nor the place in front of a hospital when we could have been helping victims," Bondi added.

"For the record, my interview was not filled with any anger," Cooper responded on air on Wednesday. "My job is to hold people accountable, and if on Sunday a politician is talking about love and about embracing 'our LGBT community,' I don't think it's unfair to look at their record and see if they have ever actually spoken that way publicly before, which I've never heard her say."

"The fact is Attorney General Bondi signed off on a 2014 federal court brief that claimed married gay people would 'impose significant public harm.' Harm. She spent hundreds of thousands in taxpayer money, gay and straight taxpayers' money, trying to keep gays and lesbians from getting the right to marry," he continued.

"Good people can and do disagree on that issue — everyone has the right to their own opinion, thank goodness — but Miss Bondi is championing right now her efforts to help survivors. With the very right which allows gay spouses to bury their dead loved ones — that's a right that would not exist if Miss Bondi had her way. I think it's fair to ask her about that. There is an irony in that."
I am so tired of the "time and place" argument to waylay discussions about gun and LGBTQ rights. I think when you can point to the result of these antiquated views and say, "that, right there," it is the perfect time to hold a dialogue. Bondi did much more damage with her radio response than she did in the initial interview. Even without Cooper countering her every claim, she acted against her own argument that it wasn't the time or place. She asserted Cooper stirred up anger and hate but she missed the point, Cooper's questions were borne of the anger from the LGBTQ community. She could have admitted that her stance has changed and discussed what her office would do going forward but instead decided to call in for a proper pout to a radio station.
Cooper said he does not like to make himself the story but he felt strongly about addressing her claims. I'm very glad he did. Just like Connecticut's Rep Chris Murphy's filibuster to get gun legislation on the floor, we need to keep up the pressure to have a real discourse that brings about a solution to mass shootings.
Here's is Copper's full response to Bondi's claims: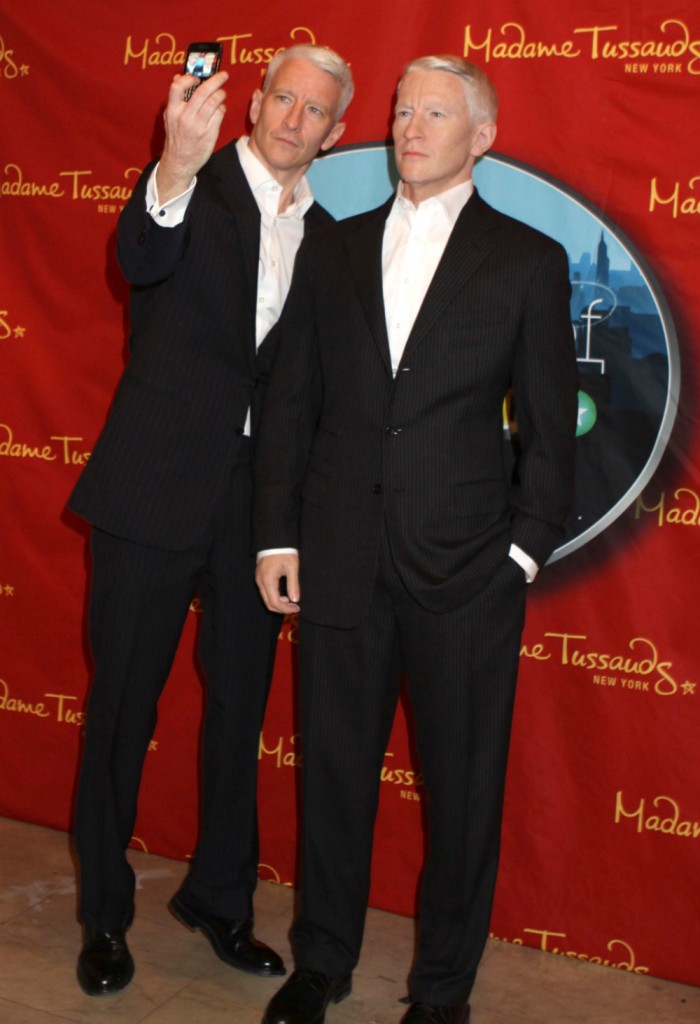 Photo credit: fame/Flynet Photos and Getty Images