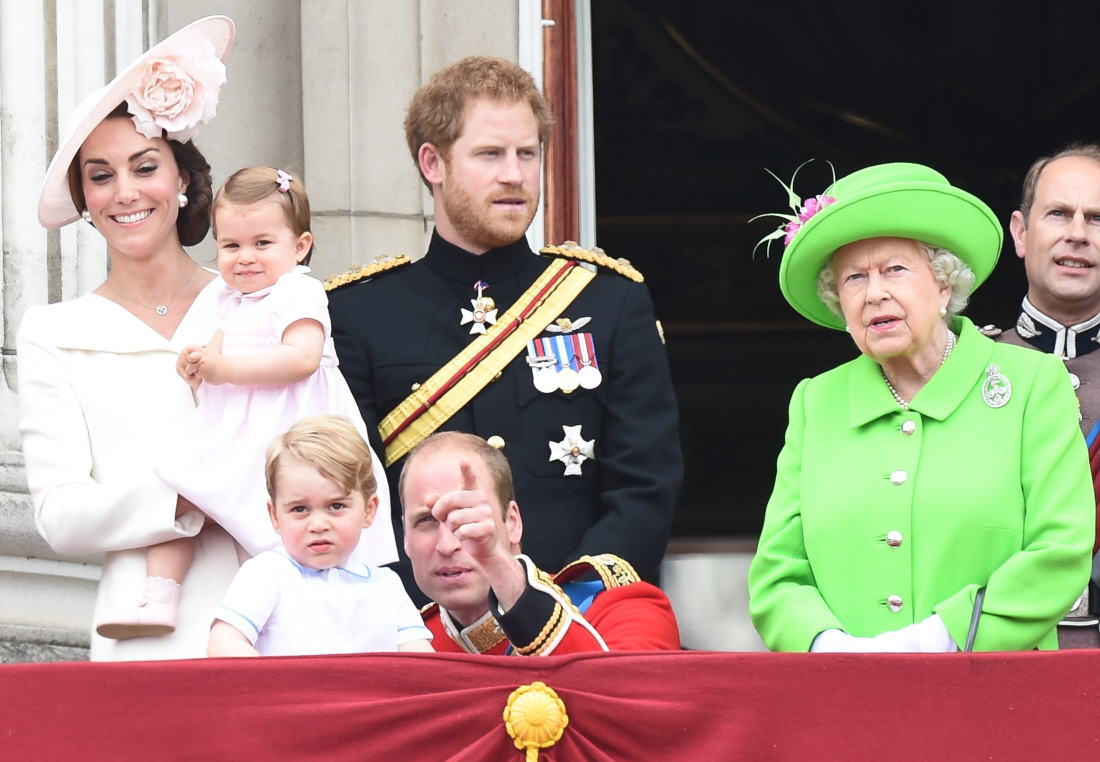 During the Cambridges' week-long workathon, one of their big appearances was for Trooping the Colour last weekend. Trooping the Colour is an annual thing for the Queen's birthday, and for this year's festivities, the Duke and Duchess of Cambridge brought out Prince George and Princess Charlotte for their first balcony waves. It was actually pretty charming because kids are kids and kids don't really give a crap about royal protocol. George and Charlotte were probably better behaved than most kids would have been, but George was still pretty grumpy. So at one point, William knelt down to George's level. Will talked to George, possibly pointing out some of the planes or whatever, just trying to get George to brighten up. And the Queen was not amused.
Come for the queen scolding William, stay for the George facepalm. pic.twitter.com/etvmofiU5m

— Brandon McGinley (@brandonmcg) June 15, 2016
While I love George's face-palm (the kid has no poker face), what I love most of all is that the Queen is basically the only person William will obey. If Charles had said, "Stand up, William," would Will have done it? Nope. The Queen had to remind William that he wasn't there to make the moment better for his son, William was there to stand up straight and represent the monarchy. Kneeling is for peasants!!! A prince never crouches.
Bonus photos of the Queen and her fabulous brooches at the Royal Ascot. I wish she would order Kate to stand up straight too! All of the younger royals need to be reminded that slouches are not royal. You know what's royal? Brooches.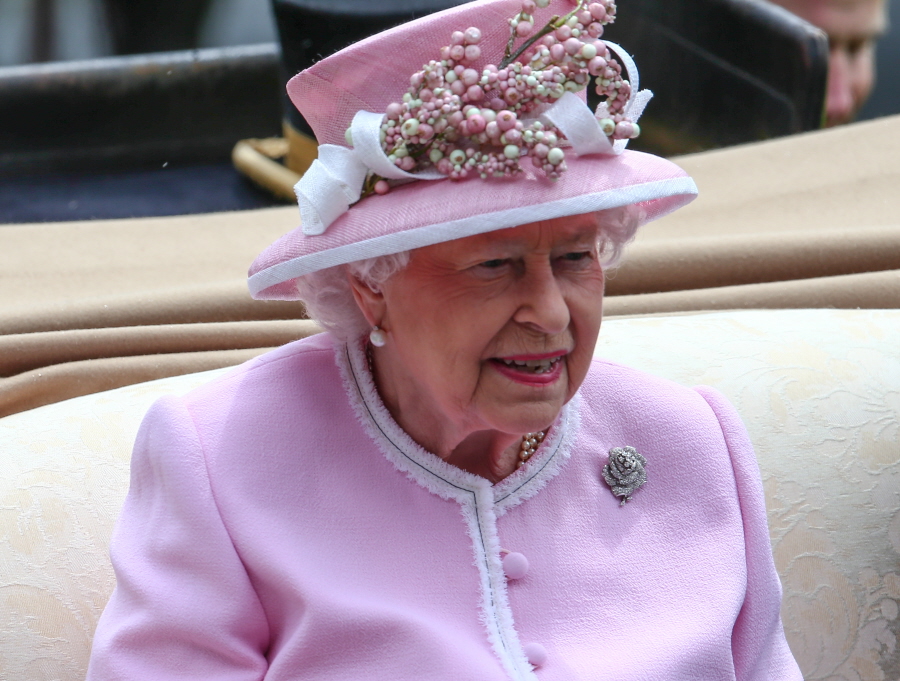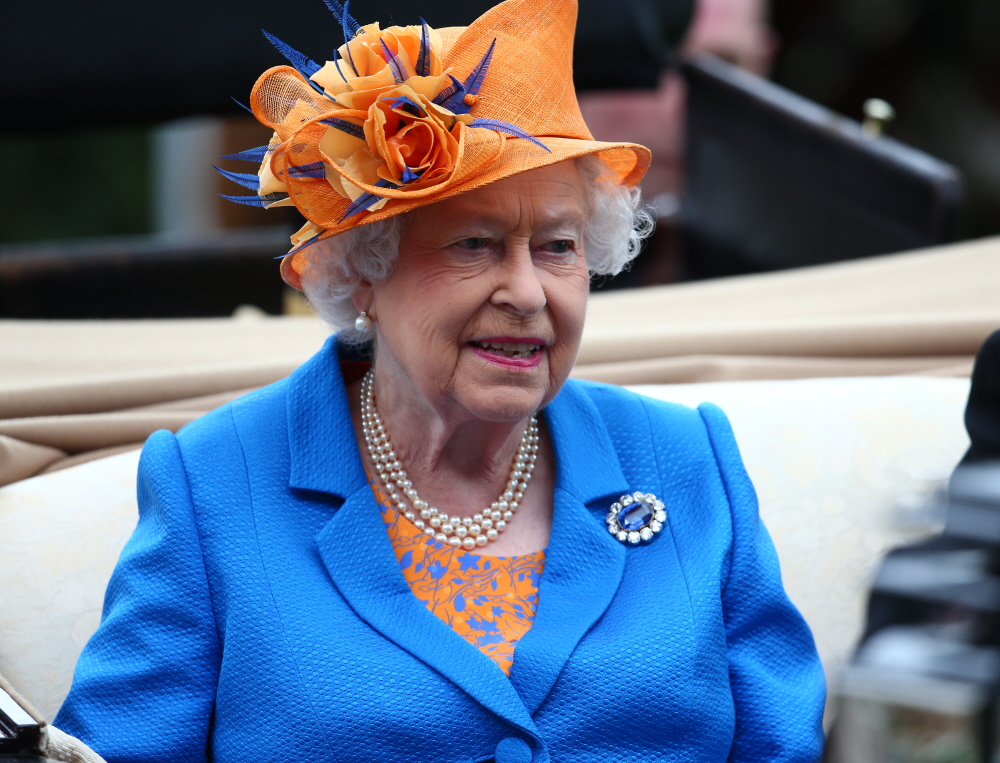 Photos courtesy of Fame/Flynet and WENN.