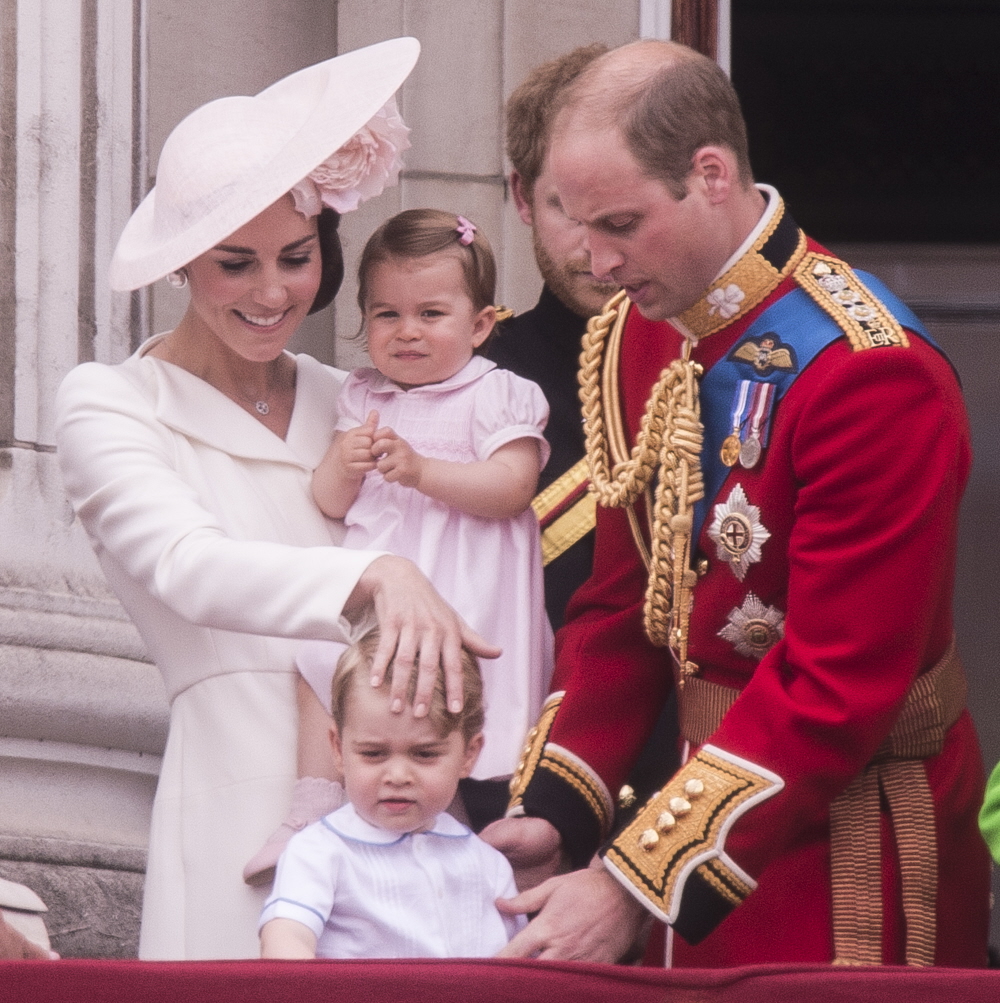 Here are some photos from Saturday's Trooping the Colour parade for the Queen's 90th birthday. Are you surprised that Prince William and Duchess Kate brought George and Charlotte out for the balcony wave? I'm not surprised by George's inclusion, because this is the kind of thing that's "expected" of the Queen's relatives, even children when they get to a certain age. I'm a little bit surprised to see Charlotte there though. Little Charlotte is just 13 months old, and it feels like Kate and Will keep a tighter rein on bringing Charlotte out to be photographed. I mean, when George was less than a year old, he was already going on overseas tours. But it's nice to see the whole Cambridge family out together.
Kate actually repeated a McQueen coatdress. We last saw this piece at Charlotte's christening last year in Norfolk. Kate did try to change up the styling a bit with a pale pink hat by Philip Treacy, and some absolutely enormous pearl earrings. They look like cheap knockoffs, but Us Weekly ID'd them as Balenciaga, so who knows? My favorite part of her look is the hat, and she coordinated the pink of her hat to go with Charlotte's pale pink dress and matching ankle booties. I'll admit it, Charlotte's pink ankle booties are adorable. As for George, he was dressed up in one of William's old toddler outfits. Seriously, Kate loves doing these "throwbacks" to William's childhood. George's outfit was what William wore to Prince Harry's christening.
As for Charlotte, Kate says that the little princess is "feisty." Kate was chatting with a lady at Friday's church service, and the lady told the press afterwards that Kate told her that Charlotte "is very cute but she has got quite a feisty side" and that she hopes George will "keep Charlotte in order." Yes, George will like that. George gets to be The Enforcer of the Cambridge family. What's so feisty about Charlotte these days? My guess is that she just learned the word "no" and she's been saying it all the time.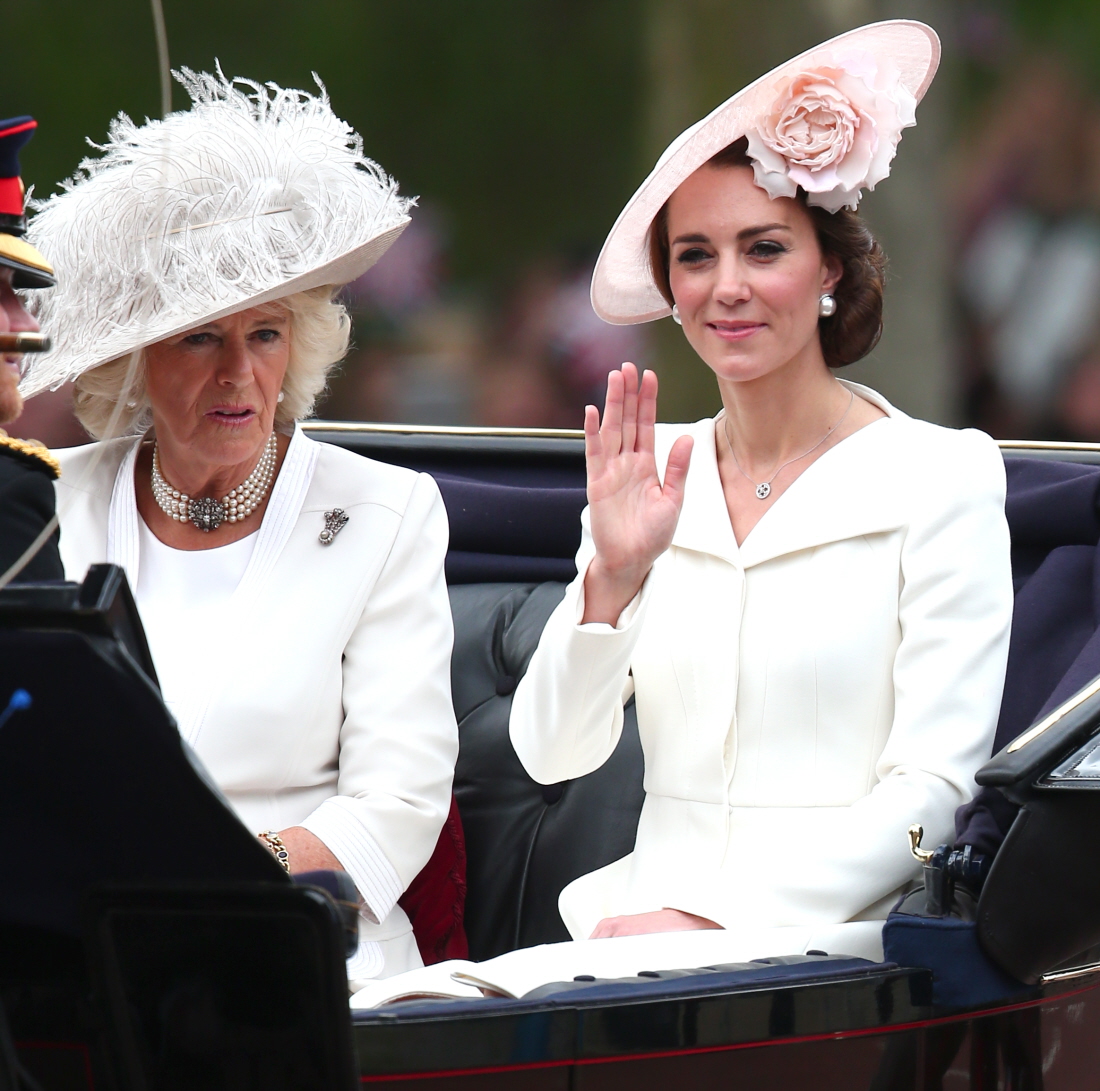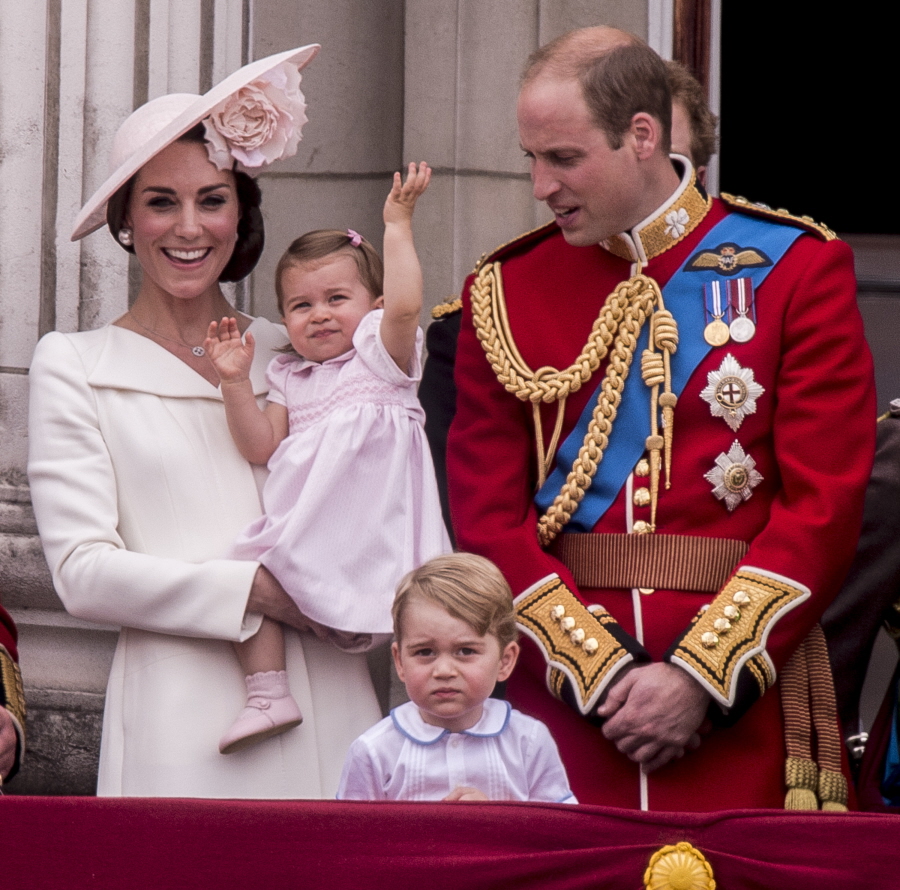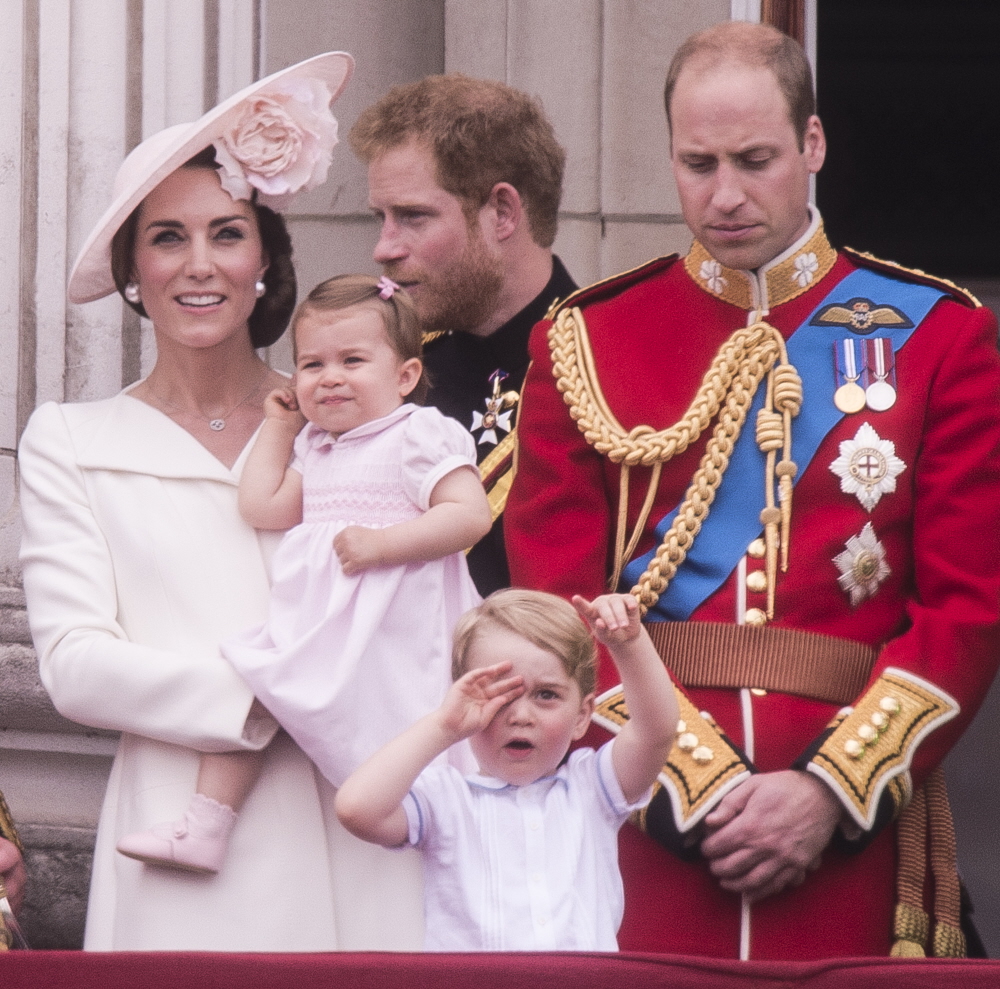 Photos courtesy of WENN.