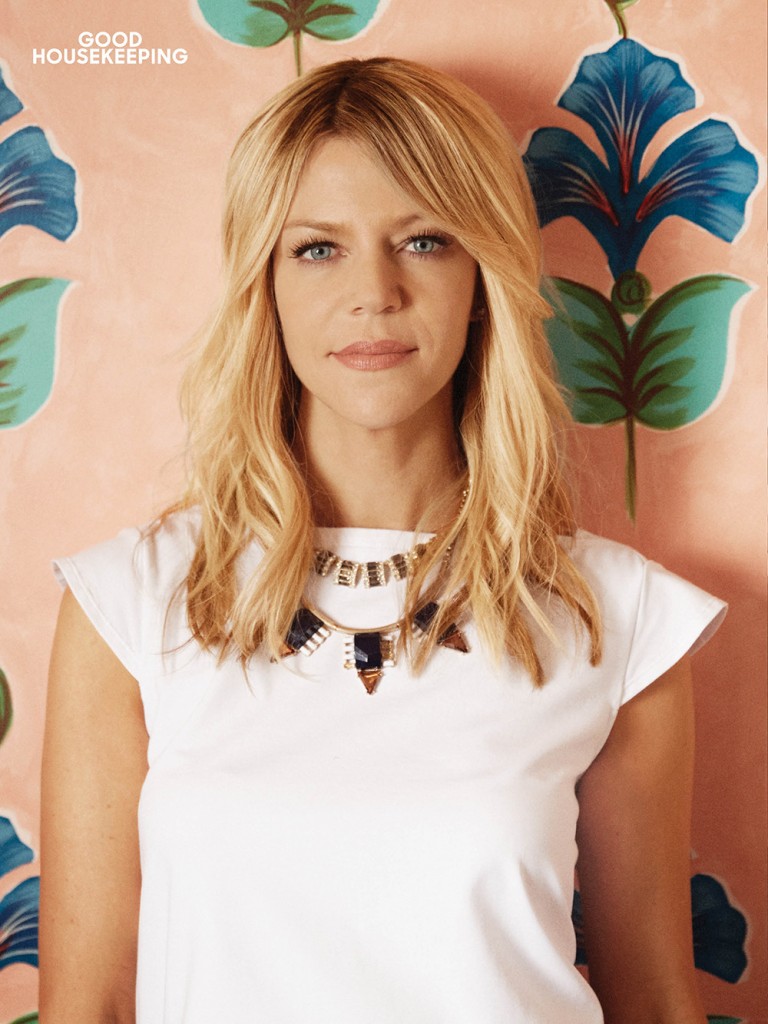 Does anyone else find it funny and/or slightly ironic that Kaitlin Olsen, who plays one of the most morally bankrupt women on TV (note: link may not be SFW), is featured in the upcoming July issue of Good Housekeeping? There is no way that her character Sweet Dee, from the FXX comedy It's Always Sunny in Philadelphia, would ever read an issue. But, in reality, the 40-year-old actress and mother of 2 boys (5-year-old Axel and 4-year-old Leo) is as far from Dee as you could ever imagine. Incidentally, Sunny is behind only The Adventures of Ozzie and Harriet as the longest running live-action comedy series on TV,
Kaitlin, who is married in real life to her Sunny co-star, Rob McElhenney, talked to the magazine about her work on the series and her role in the new animated flick Finding Dory, where she plays a near-sighted whale shark who is Dory's BFF. She also opens up and 'fesses up to some fashion faux pas.
On working with her hubby on Sunny: "The best part about working with my husband is that I get to see him every day…we have really busy schedules so we only see each other in the morning or late at night, [but] when we're working together, we get to see one another all day for a couple of months…I don't have any worst parts about working with my husband. He's great. I think he's really funny and he thinks I'm really funny, and it's kind of like a fun little time of the year."

On her kids' reaction to seeing her in Finding Dory: "I play a whale shark named Destiny who can't swim very well. We're both extremely clumsy!… My kids are very excited that I am going to be in Finding Dory. We watched the preview no less than 55 times. We went to see Zootopia and the preview came on in the movie theater, and both of them were like 'Mommy! Mommy! We see you. That's you!' It was really cute."

On her frequent fashion blunders: "My most embarrassing fashion blunder happens on a regular basis when people ask me on a red carpet who I'm wearing, and I never have any idea. I just think the dress looks cute."

On the most outrageous item she has in her closet: "A pair of black cowboy boots that I've had for 15 years that I bought when I finally got a job and had a little bit of money, and I was conned into buying them because it said "vintage cowboy boots" in this little shop on Abbott Kinney in California, and I thought "They're so fancy and expensive, and they're vintage. They say they're vintage so I have to get them." I've never worn them but I can't throw them away and no one wants to take them, so they're just sitting in there with dust."
I love Kaitlin. I'm a big fan of her work on Sunny and every time I see her in anything else, I tend to yell "Dee!" at the screen. She's one funny lady. She cites Carol Burnett, Gilda Radner (my all-time favorite) and Julia Louis Dreyfus as her comedy inspirations, and adds, "I like a lot of dudes, too, like Bill Murray and Will Ferrell." She also told GH that her guilty pleasure is "The Real Housewives of anything. Anything!" Eh, I'll let that slide.
Kaitlyn and her Sunny castmates were on a float at L.A. Pride Fest last week. That's pretty damn awesome.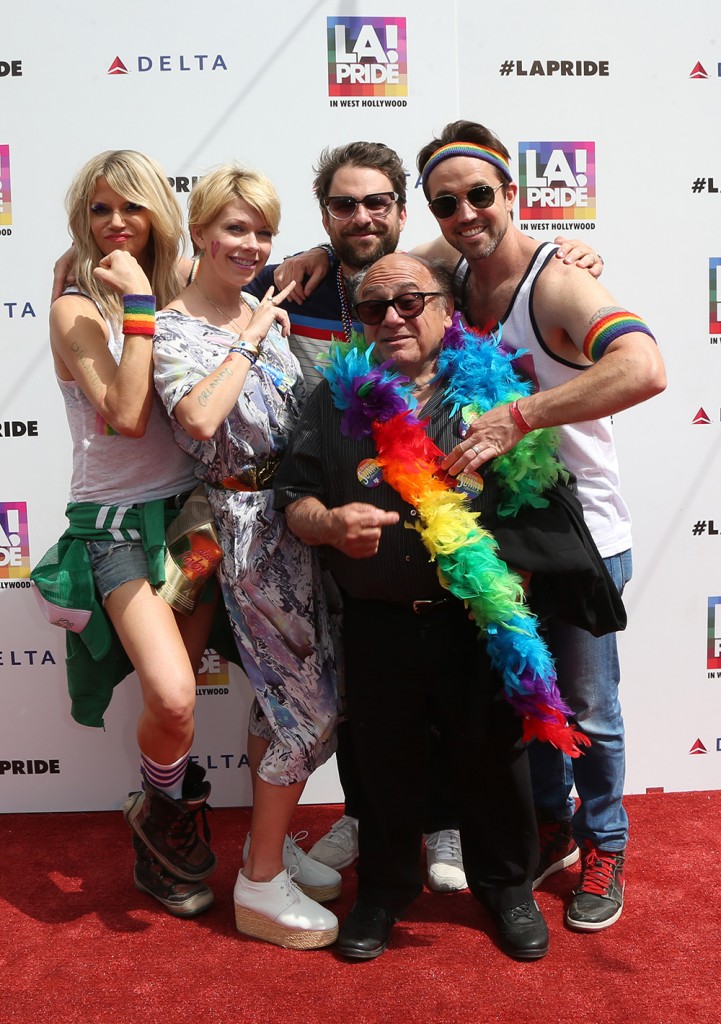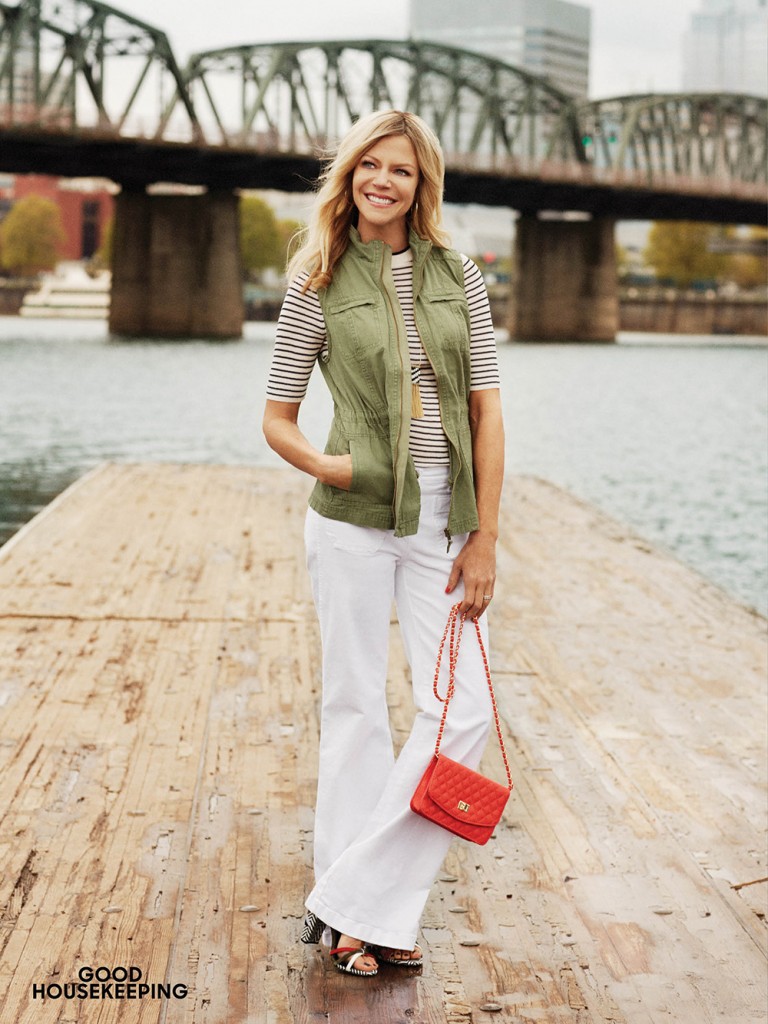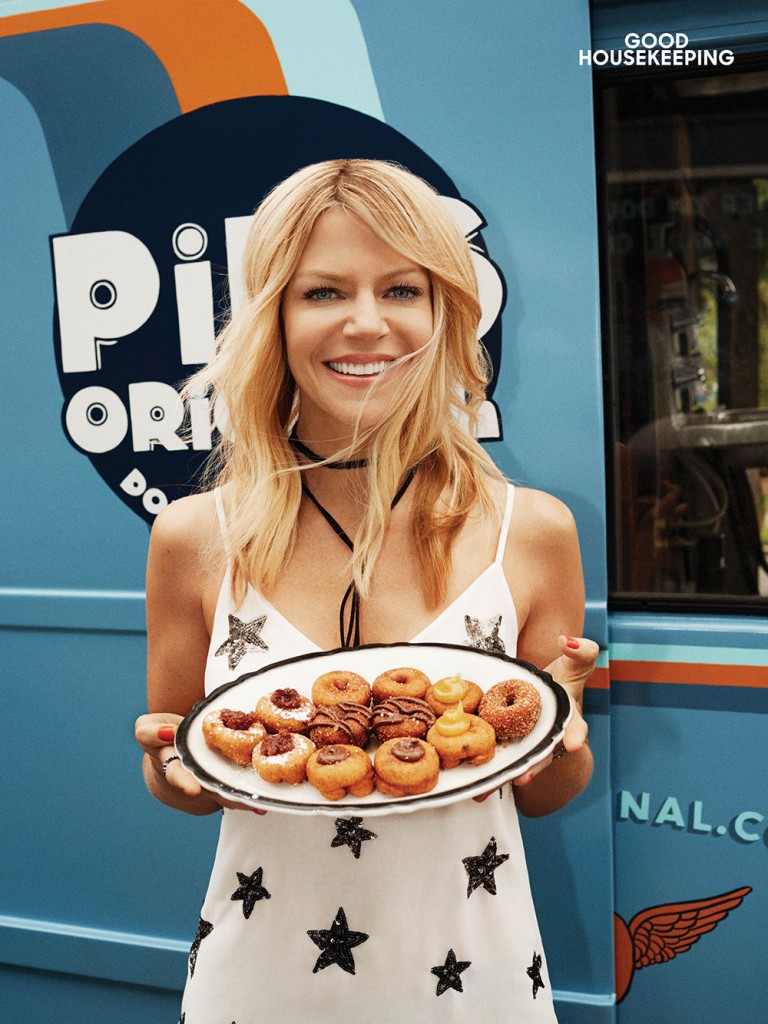 Photo credit: We Are the Rhoads/Good Housekeeping, WENN.com