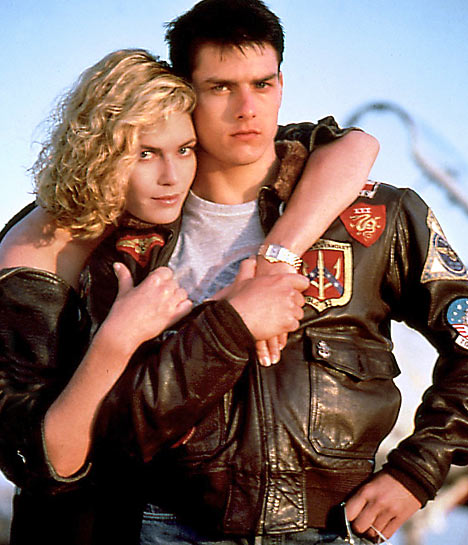 Today Fark had this great headline that's going to get them on the Church of Scientology's hit list (assuming they don't already have a spot): "One of the stars of 'Top Gun' comes out of the closet. Shockingly, not Tom Cruise." I've been chuckling over that all day. Even though it wasn't the "Top Gun" star we all expected, the other one did come out of the closet. Kelly McGillis told "Girl Rock!" – an internet show – that she's single and looking – for a woman.
Tom Cruise's girlfriend in the 1980s hit "Top Gun" confirmed in an interview the longstanding rumor that she's gay.

Kelly McGillis told the Internet show Girl Rock! that she was single, and in the market for a female partner.

"Definitely a woman," she said when asked if she's looking for a man or a woman. "I'm done with the man thing. You need to move on in life."

McGillis, 51, has been married and divorced twice, and has two daughters with her second husband, Fred Tillman.

The actress said coming out as a lesbian was "an ongoing process from the time I was probably 12."

She added that "I had a lot of things happen that convinced me that God was punishing me because I was gay." McGillis was attacked and raped in her apartment in 1982 when she was a young actress working in New York.
[From Fox News]
I didn't realize there was a "longstanding" rumor about McGillis' sexual orientation. This is the part where I'd like to make a joke about how if anything could turn you gay, it'd be Tom Cruise. But I won't make that joke because I believe in the nature over nature argument. But if I didn't, I'd be all over that joke. Just wanted to make that clear.
Good for Kelly for being out and proud about who she is. It sounds like she's had a long and tough journey, so it must be nice to finally get to a place where she can just be comfortable with herself. Hopefully she'll find a nice lady to settle down with.