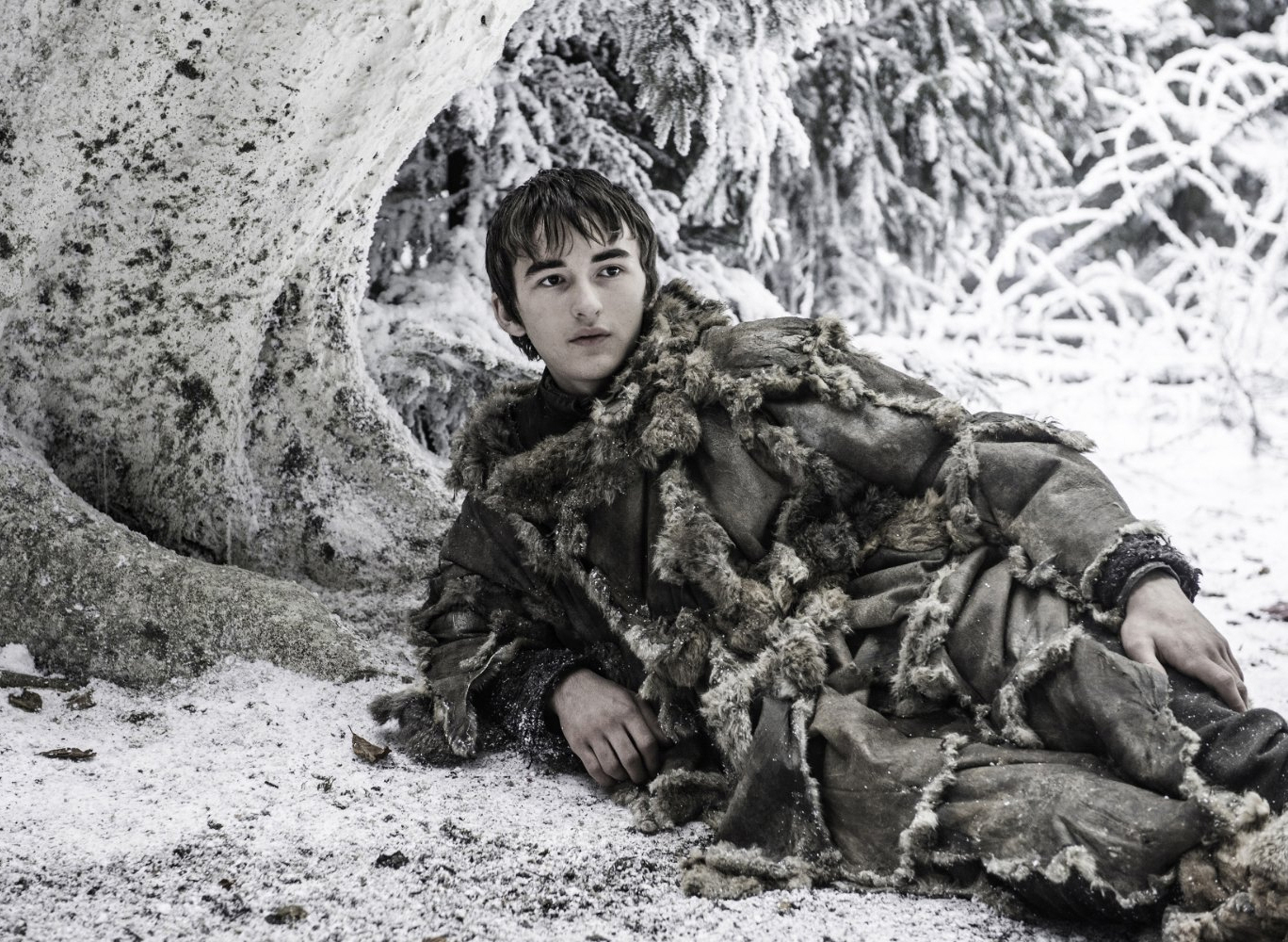 SPOILERS for Game of Thrones 6.10, "The Winds of Winter."
We've seen some great hours of television from Game of Thrones in past years. Hell, last week's "Battle of the Bastards" was one of the best hours of television ever too. But last night's season six finale was just next-level. I think it might be the best 70 minutes of television ever, at least that I've ever seen. Nearly every actor was bringing their A-game too, and we got some extraordinary pay-offs, cliffhangers and shocks along the way. Here are some highlights:
Pride cometh before the fall. So you thought that because Cersei had to eat sh-t for two seasons, maybe the end was nigh? Maybe we were going to see Cersei die? Queen, please. Cersei hasn't even gotten started. To avoid standing trial before the High Sparrow and the Council of Seven, Cersei devised a plan with Maester Qyburn. It was brutally efficient: take out all of her Kings Landing enemies all at once by setting off the wildfire underneath the Great Sept of Baelor. Buh-bye Margaery, High Sparrow, Ser Loras, random Tyrells and more. While I think it's great that there's no more High Sparrow or Faith Militant, I'm sorry about Margaery. I thought she was going to win the Game of Thrones.
The Queen's revenge. Part of Cersei's revenge plot involved confessing to all of crimes to the septa nun who was in charge of torturing Cersei and ringing that bell, "SHAME!" Cersei had the woman tied up and then let Frankenclegane do whatever he wanted to her. Ugh. I also loved that Qyburn devised a special death for Maester Scaredy Fart. Death by the little birds. Devastating, horrifying and satisfying.
First of her name. Cersei's plan involved keeping King Tommen away from the sept, so he witnessed the explosion and the death of his Queen and the High Sparrow. Cersei's plan likely involved keeping Tommen on the throne, but only she would have his ear. Tommen had other plans: he removed the crown and jumped out of the window, committing suicide. All of Cersei's children are dead now. She has no political alliances left. But she seized power anyway, crowning herself Queen Cersei Lannister, first of her name. All that's left for Cersei is death by Valonqar.
The Citadel. Sam and Gilly took an entire season to arrive at the Citadel. Sam was allowed into the library. The library had a crazy amount of books. Sam looked so happy. But how is it that the Citadel didn't know Jon Snow was the Lord Commander, nor did they know that he had taken back the North for the Starks? The way information moves and then it doesn't sometimes, that's always been confusing to me about the world of Game of Thrones.
The Dornish Plot. I still don't understand the point of anything in Dorne, but Olenna Tyrell, dressed all in black, arrives in Dorne to plot with the Martells/Sand Snakes. Olenna knows about what happened at the Great Sept (that was fast, right? And yet the Citadel is clueless?) and she's just looking for revenge on Cersei. The Sand Snakes are like, sure, we'll do whatever you want but you should also meet this guy, and it's VARYS! Huzzah! So now the Dornish are aligned with the Tyrells and the Breaker of Chains and Mother of Dragons.
The Hand to the Queen. Dany says goodbye to Daario, her lover and friend. The plan is to go to Westeros and create some political alliances through marriage, and Dany can't have her hot-bodied sell-sword around. So she leaves Daario in charge of Meereen while literally everyone else is going to Westeros. Dany finishes with Daario and then goes to speak to Tyrion, who was the one to advise her to break it off with Daario. Tyrion gets quite emotional about how much he believes in Dany (and I started to cry a little), and she tells him that she had something made for him: her own version of "the Hand to the Queen" pin.
The North Remembers. I honestly though Jamie Lannister was going to kill that decrepit old bastard Walder Frey. I feel like Jamie was thinking about it too, especially when Jamie told him off. But Jamie left Walder alone to enjoy his daughters/granddaughters/whatever. And that's when a young woman came with some meat pie for Walder Frey. "Your sons are here," she told Walder Frey, motioning to the pie. The Girl had served Walder his two sons. The Girl takes off her face and it's Arya Stark. She tells him her name before she slits his throat. The Girl has learned much. The Girl is back in Westeros!!
Littlefinger's endgame. It does seem sort of anticlimactic that Littlefinger's end-goal is to sit on the Iron Throne himself. He is the master manipulator, of course, but it felt like Sansa was about to laugh at him when he suggested that he should be king with Sansa as his queen.
R + L = J. Bran and Meera are dropped off by Hot Uncle Benjen somewhere close to the Wall. Bran decides he needs to finish seeing what happened to his father at the Tower of Joy, so he touches the weirwood tree and finally sees the past. Young Ned Stark finds his sister Lyanna in a bed of blood. She makes him promise. "Promise me, Ned." And a baby boy is handed to Ned. The baby is Jon Snow, the son of Lyanna Stark and Rhaegar Targaryen.
The King of the North. Ser Davos confronts Melisandre about the death of Princess Shireen. Davos wants Melisandre dead, but Jon doesn't want that. Jon orders Melisandre to ride south and never return. Jon seems nervous about attempting to take Ned Stark's place, and Jon even tries to convince Sansa that she is truly the Lady of Winterfell. Lady Lyanna Mormont has other ideas though. During a meeting with all of the prominent houses allied with Winterfell, Lady Mormont – THIS AMAZING CHILD – shames grown men into supporting the true King of the North, Jon Snow. And the men fall in line! Where Robb Stark was The Young Wolf, Jon is called The White Wolf. And he is the King of the North. With Sansa at his side, although the looks between Littlefinger and Sansa were disturbing.
Stormborn Rides Again. The final image from the finale… Dany and her fleet of ships, the Dothraki, the Second Sons, Tyrion, Varys, one of the Sand Snakes (right?), all headed to Westeros. Three dragons fly overhead, then ahead of the ships.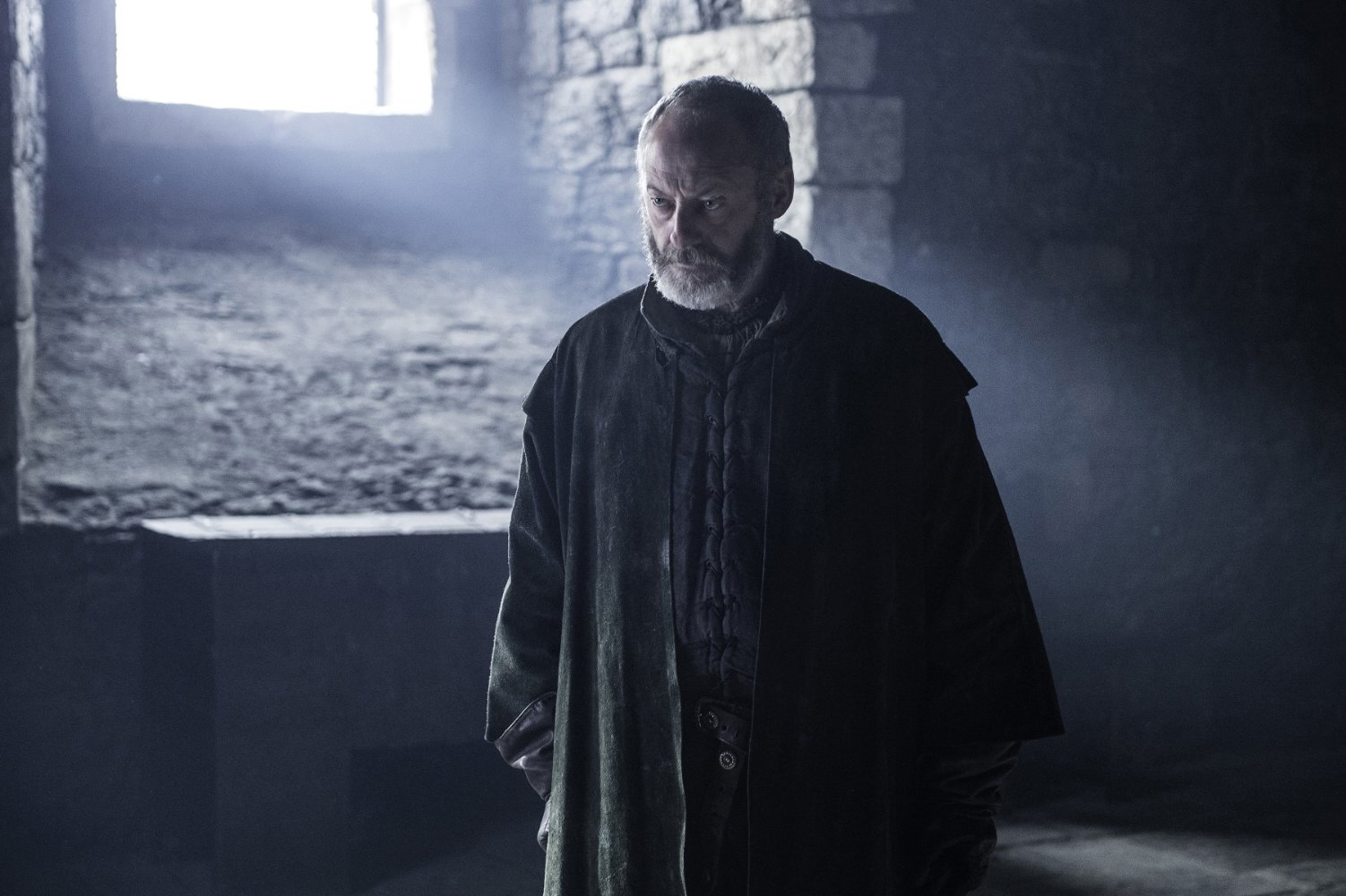 Photos courtesy of HBO/Game of Thrones.