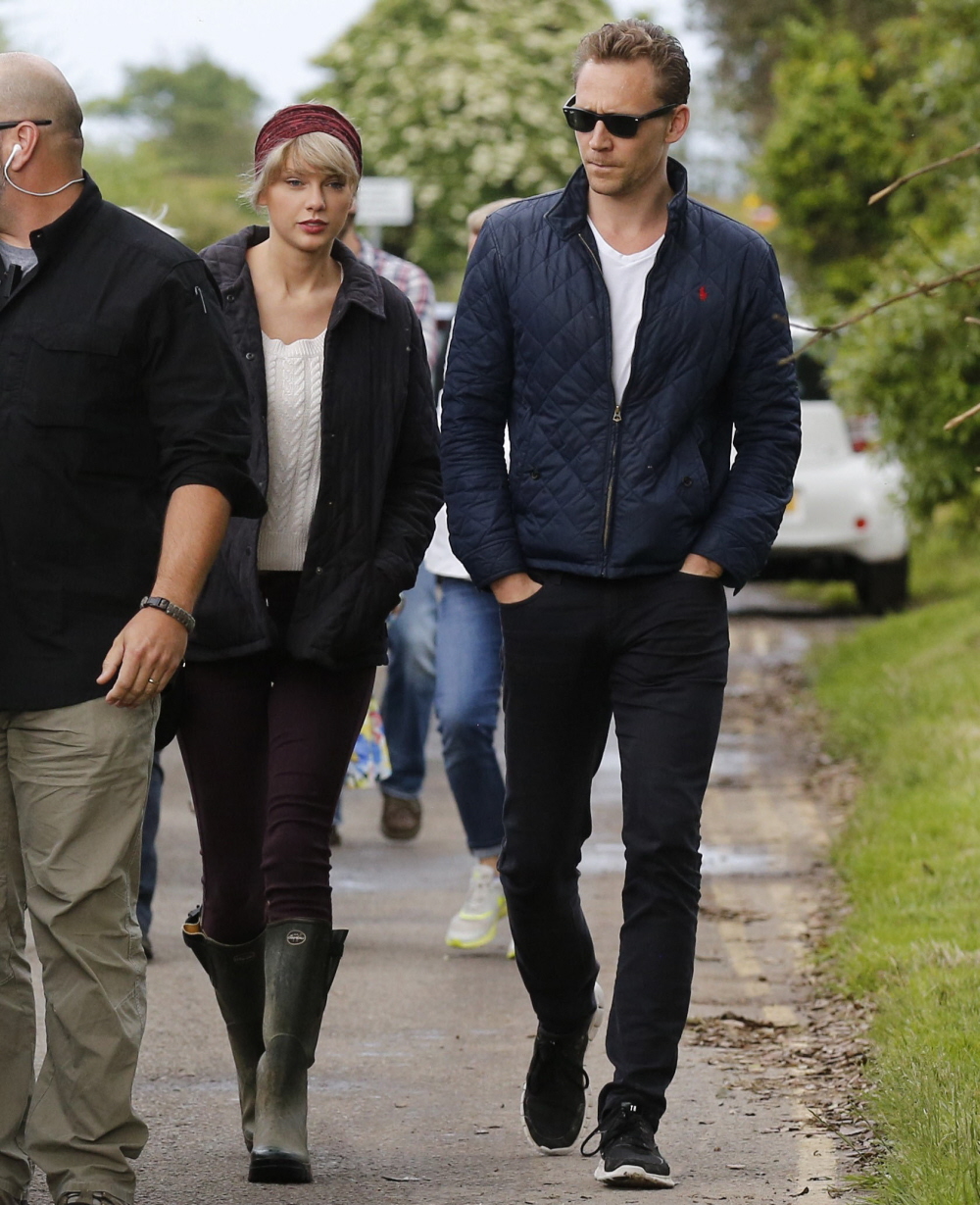 Shortly before Taylor Swift and Harry Styles broke up on/around New Year's Day 2013, she traveled to England with Styles and spent time with his family. They stepped out for a series of pap strolls while in England, one of which stuck in my memory bank – you can see the photos here. Compare those pics to these photos of Tom Hiddleston and Swifty in Suffolk, England on Sunday. Taylor's songs all blend together, and all of her boyfriend rollouts/pap strolls blend together too. She is formulaic in all things.
So these are some photos from Suffolk, where Tom not only spent time with his girlfriend and his mother, but it looks like they were joined by his extended family too. A niece, maybe one or both of Tom's sisters. And of course, all of Taylor's bodyguards. The bodyguards aren't there to shelter Taylor from the paparazzi, of course. There's a tightness in Tom's jaw in these photos, like he's annoyed. But how can that be? Isn't this entire ordeal exactly what he bargained for? As for Taylor, the UK papers are making fun of her "OTT" country-lady ensemble, like Taylor thinks she's pulling off the Shy-Di-On-Her-Honeymoon look, complete with authentic wellies. At least she's not carrying the same Louis Vuitton purse!
What else? A source told Us Weekly that "Taylor is so happy. She's living a British romcom dream." Yeah… I bet she thinks she's acting out her own Love Actually/Notting Hill storyline. If only Richard Curtis was writing this romance! The movie would be called A Suffolk Tiddles, or maybe Tiddles Come Lately. Tiddling In Suffolk… Tiddles, Actually. I think that's it: Tiddles, Actually. If Curtis was writing it, I think Taylor would be the girl Tom was just with until he realized he has feelings for some dark-haired assistant. And Taylor would move on to Idris Elba's character. NO! I shouldn't even put that out there into the cosmos. Dear Idris: don't go near this one!!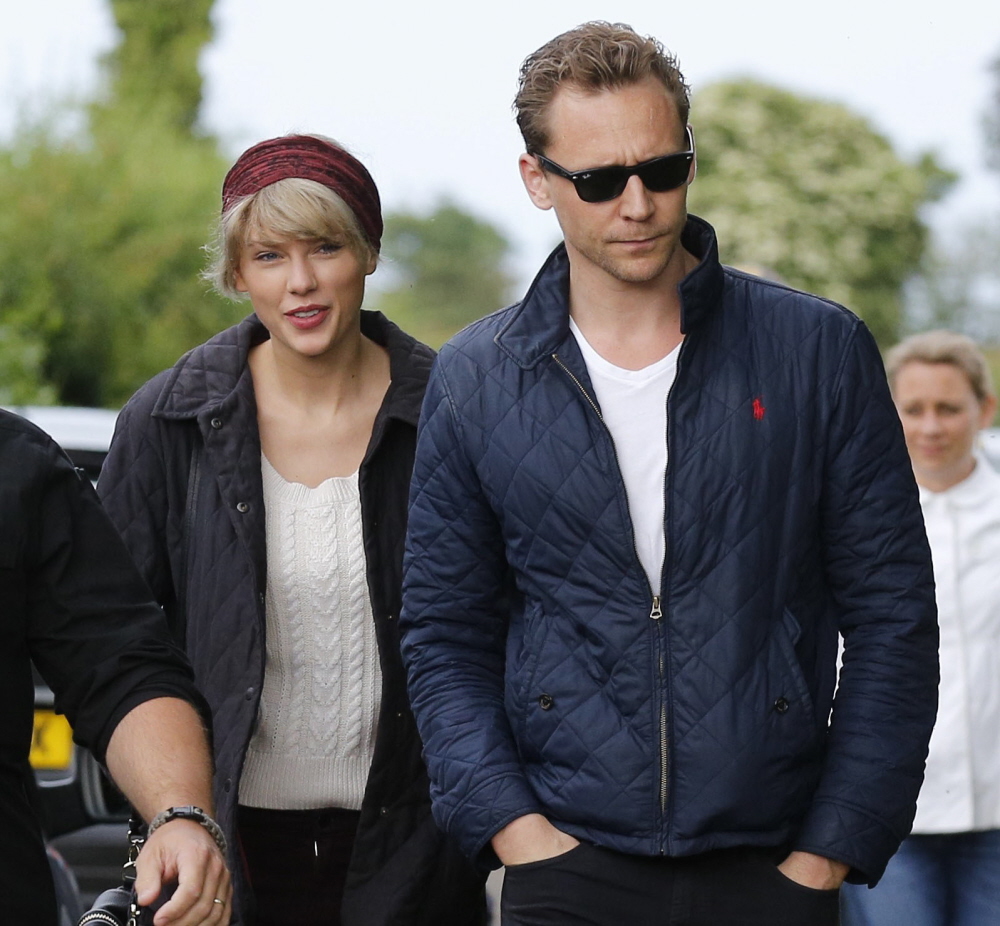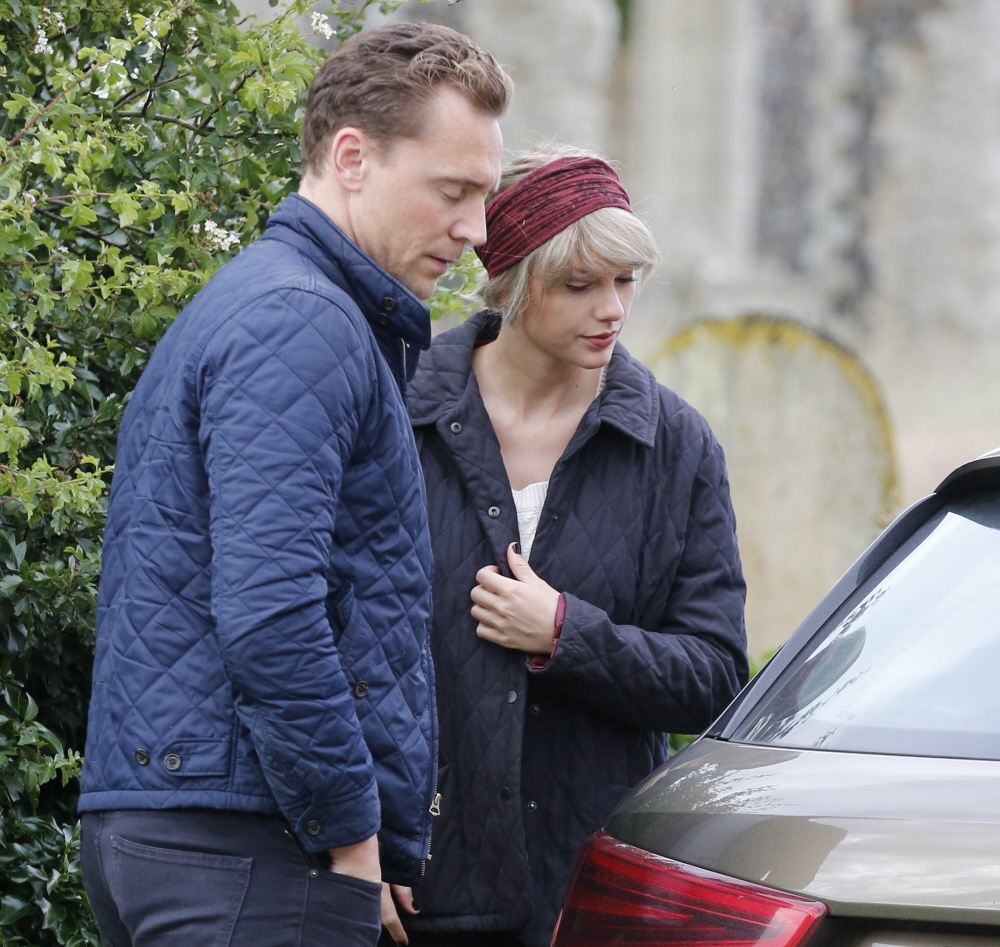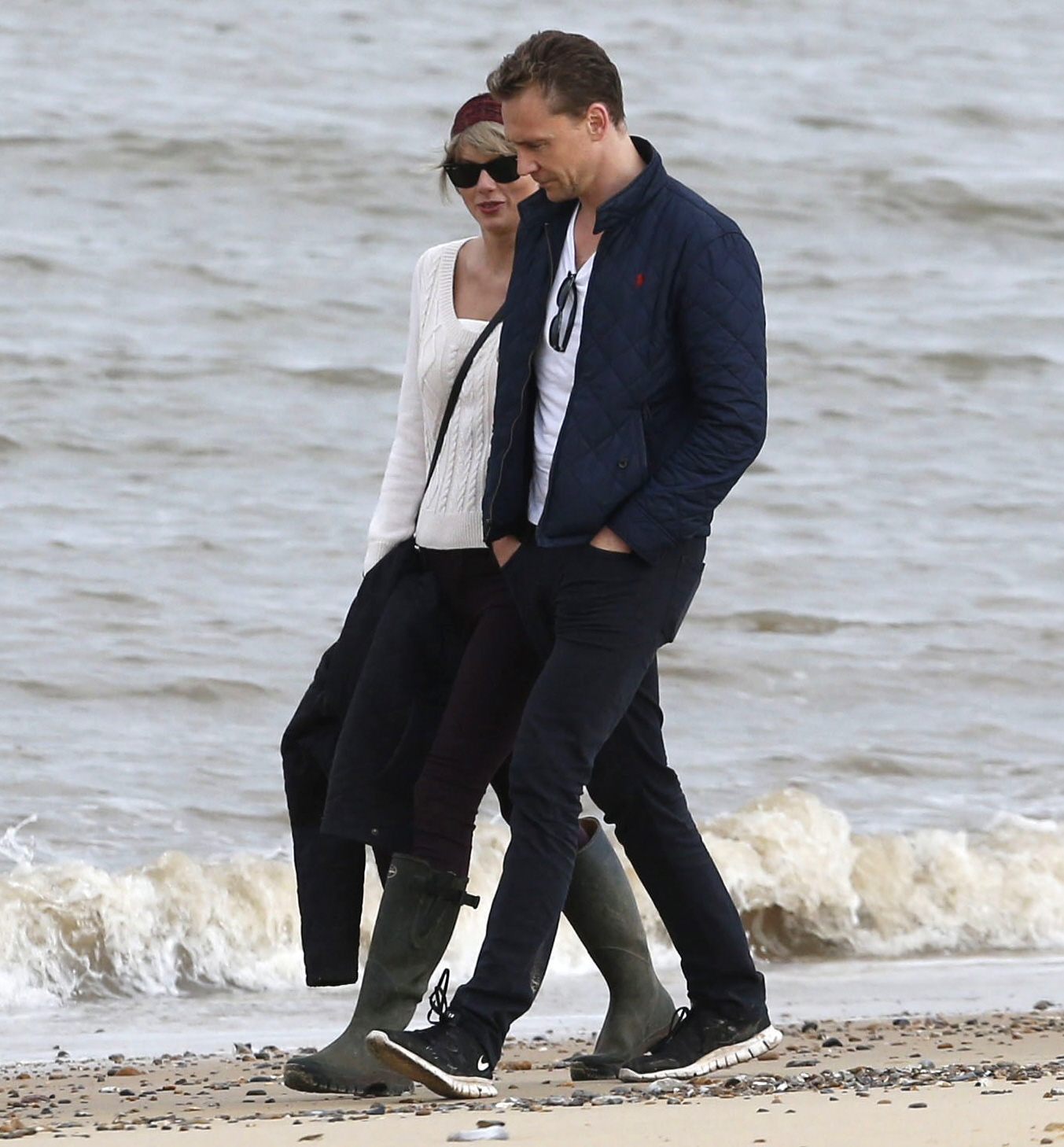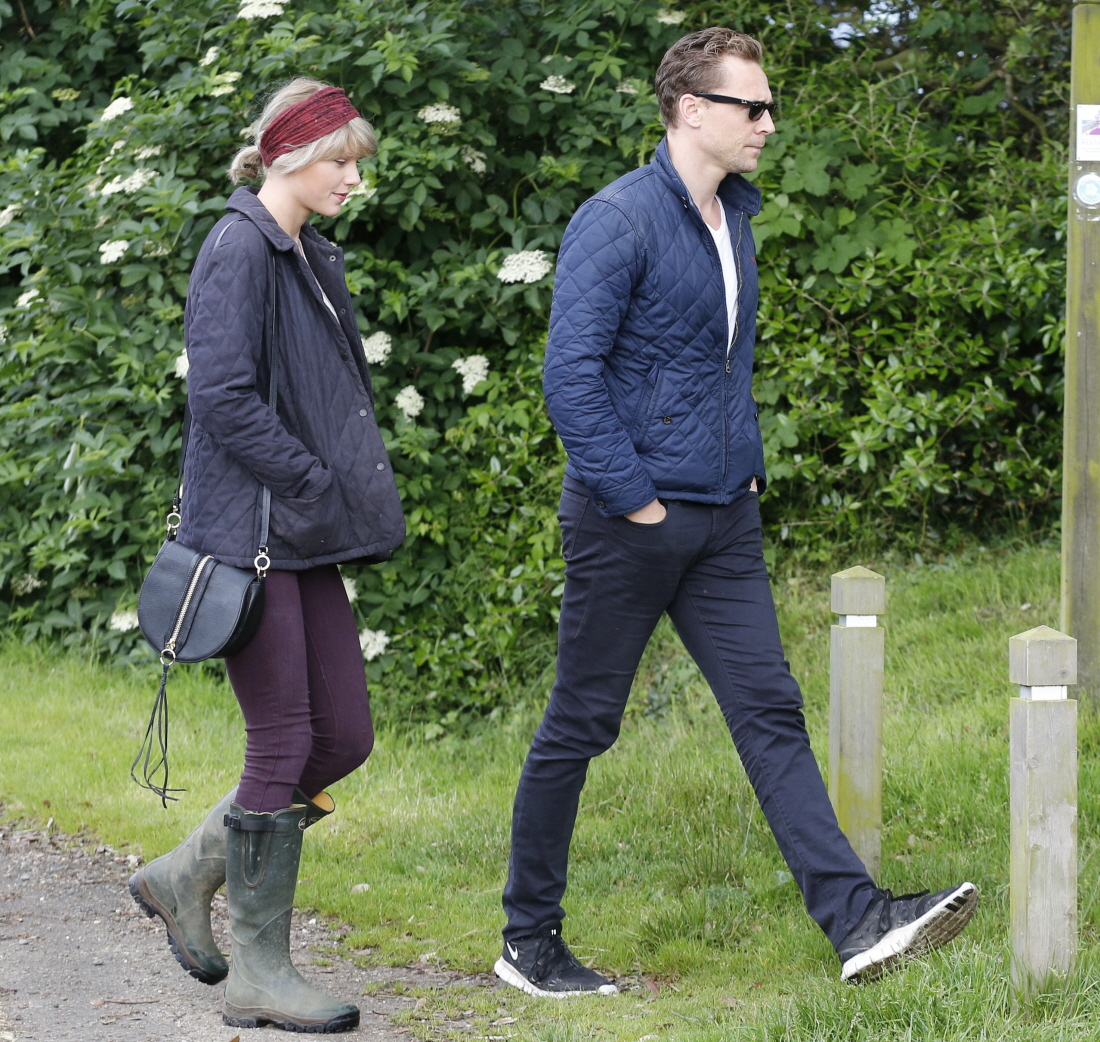 Photos courtesy of Fame/Flynet.