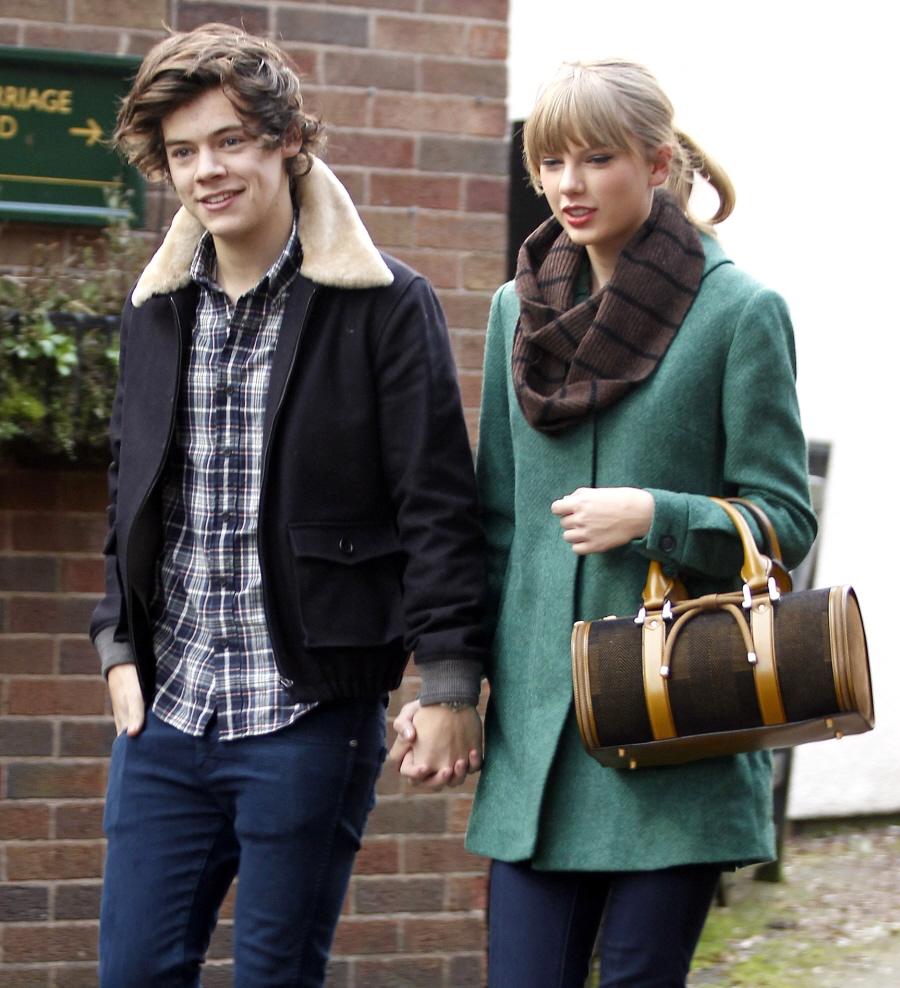 You know what? I'm not going to play the "Poor, poor Swifty" Card this time. I didn't play it for her with Conor Kennedy either. You know why? Because I'm pretty sure that with both Harry Styles and Conor Kennedy, it was Taylor Swift who did the dumping. Pre-Conor, here's how Swifty's relationships always went: Swifty meets Boy, Swifty falls head over heels for Boy in less than a week, Swifty smothers Boy with affection and cuddlefesting, Boy gets freaked out and dumps Swifty over the phone, Swifty writes songs about it. Believe it or not, I think Swifty is trying to learn from previous mistakes…? Is that giving her too much credit? All I'm saying is that I don't think she's the dumped one in her past two relationships. Which is progress, sort of.
So Us Weekly already has analysis of why Harry and Swifty didn't work out. Keep in mind that Us Weekly gets a lot of information out of Swifty's camp, and it seems like Us Weekly – more so than People – is Swifty's tabloid of choice.
Taylor Swift, yet again, has some fresh material for a new breakup song: As rumored, Swift, 22, and One Direction's Harry Styles have split, multiple sources confirm to Us Weekly.

Things went south last week for the couple during a vacation on Virgin Gorda, the third-largest of the British Virgin Islands — with Swift cutting the holiday short and jetting back home to Nashville.

"They had a fight," one insider tells Us. British crooner Styles, 18, "said something he shouldn't have . . . This [breakup] is definitely going to be for good."

"They are 100 percent over," another insider adds, noting that the "Red" chanteuse could be "intense."

Swift was first seen flirting with Styles back in mid-November — and was photographed holding hands with the boy bander a couple weeks later. Before ringing in the New Year with a sweet kiss, they went on a ski trip with another volatile young couple: Justin Bieber and Selena Gomez .

The Grammy winner's previous high-profile flames include political scion Conor Kennedy, John Mayer, Jake Gyllenhaal, Taylor Lautner and Joe Jonas.
A source also told The Mail: "Yes I can confirm they have split up. They were on holiday and had an almighty row. They are two young stars at the top of their game so who knows what will happen in the future." Swifty changed her plans quickly, flying back home after three days and Harry stayed behind, and it seems like he was probably hanging out with random chicas after Swifty left. So… it's over. How do you feel about it? I'm kind of meh. The Swifty-Kennedy thing bothered me so much more than this 1D nonsense. I think this was probably good for her – a high-profile fling with a English boy. It's just fun and games, Swifty.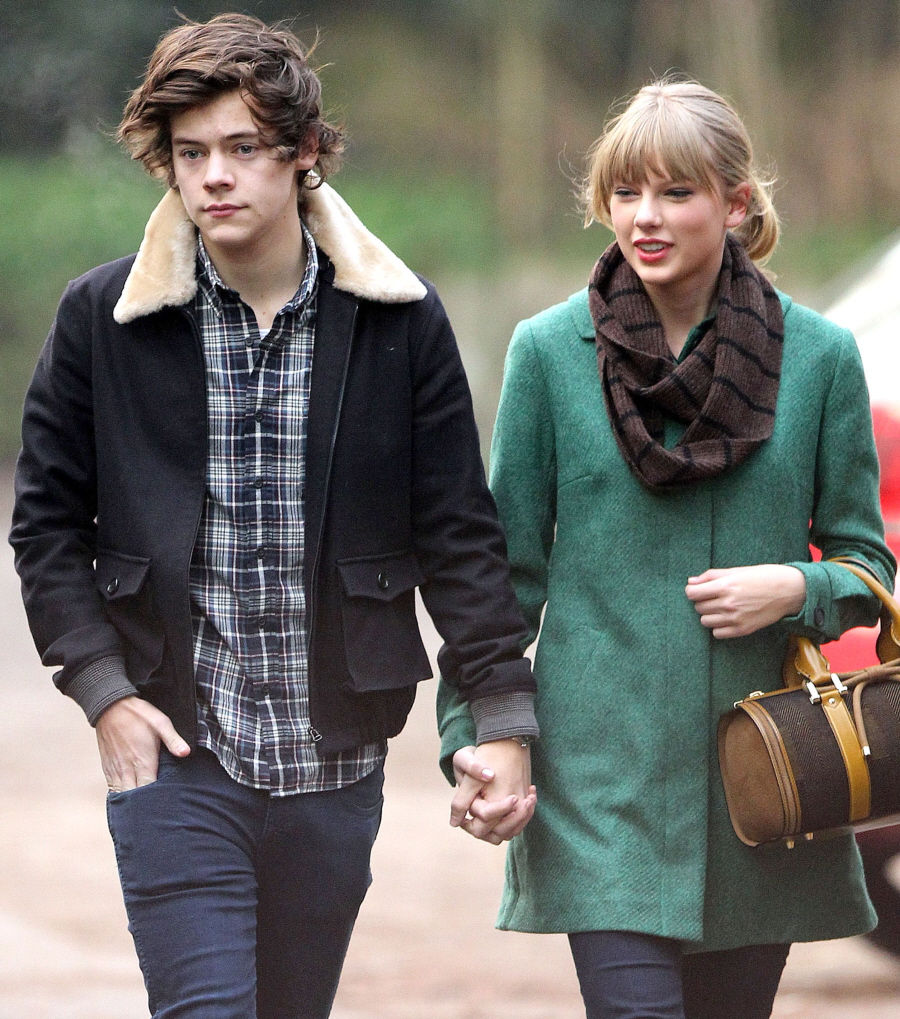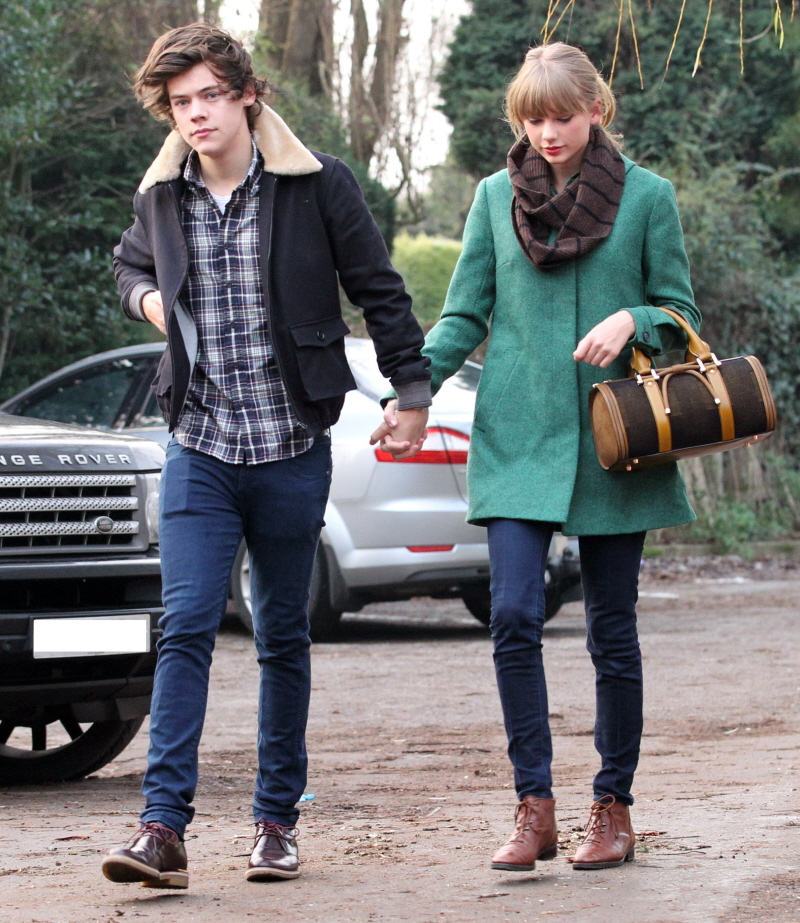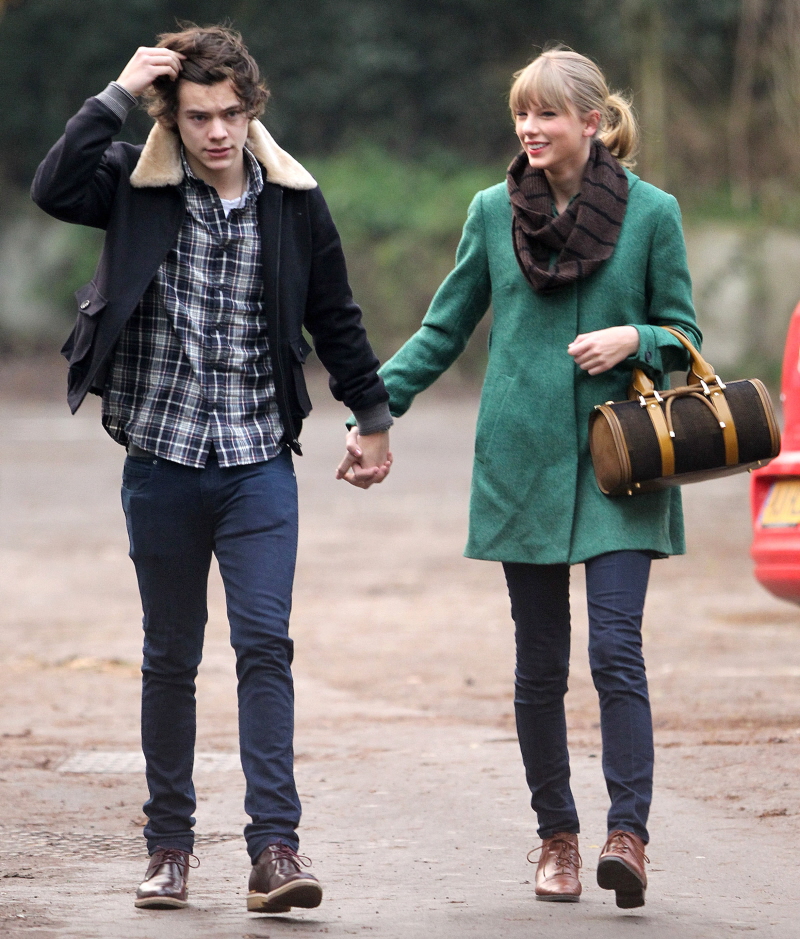 Photos of Swifty and Harry in happier time (mid-December) in England, courtesy of Fame/Flynet.