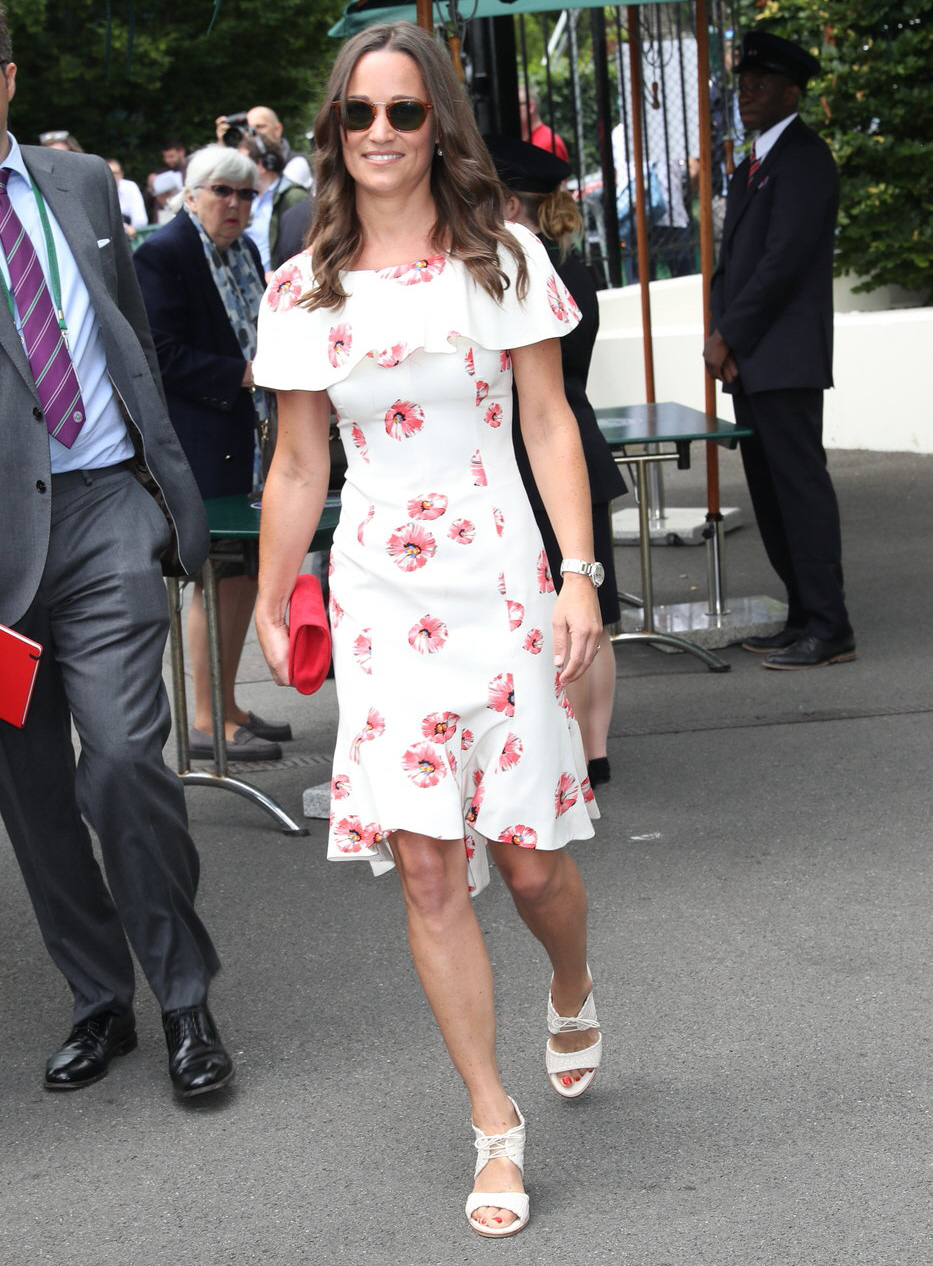 As we know, the Middleton family loves their tennis. Over the weekend, the Daily Mail even claimed that Pippa and Carole Middleton were trying to "push" their way into memberships at the All England Club, the club which hosts Wimbledon. As of right now, Pippa and Carole are not members, but for some reason, the Middletons always get seated in the royal box. The same thing happened on the first day of Wimbledon Monday: Pippa and James Middleton arrived to watch James Ward vs. Novak Djokovic (Novak won, of course) and they were seated in a prominent position in the royal box. The last time this happened, the Daily Mail called them "pushy, useless and Kardashian-esque." I can't wait to see what they're called this year!
Anyway, the point is that Pippa was photographed and she made an effort to look like the sister of the future queen. And much like the Duchess of Cambridge, I think Pippa needs to make smarter investments with her clothing purchases. I was aghast to realize that Kate spent £3,450 of her father-in-law's money on that terrible Dolce & Gabbana dress, and now I'm equally aghast that Pippa spent £1,200 on this Suzannah dress. I think this is a cute dress, absolutely. It's appropriate, it's summery, it's sweet. But not for £1,200!!! This dress should cost a few hundred dollars/pounds, not more than a grand. All of that money for bib around your neck and a frilly skirt that hikes up when you sit down? Not worth it, people. Also: what do the Middleton sisters have against pencil skirts? Did a pencil skirt hurt them as children?
PS… I'm a little bit surprised that Pippa didn't come to Wimbledon with her soon-to-be fiancé James Matthews. She's gone to Wimbledon before with friends/boyfriends and there's every indication that James and Pippa are pretty serious about each other. Come on, give us some photos!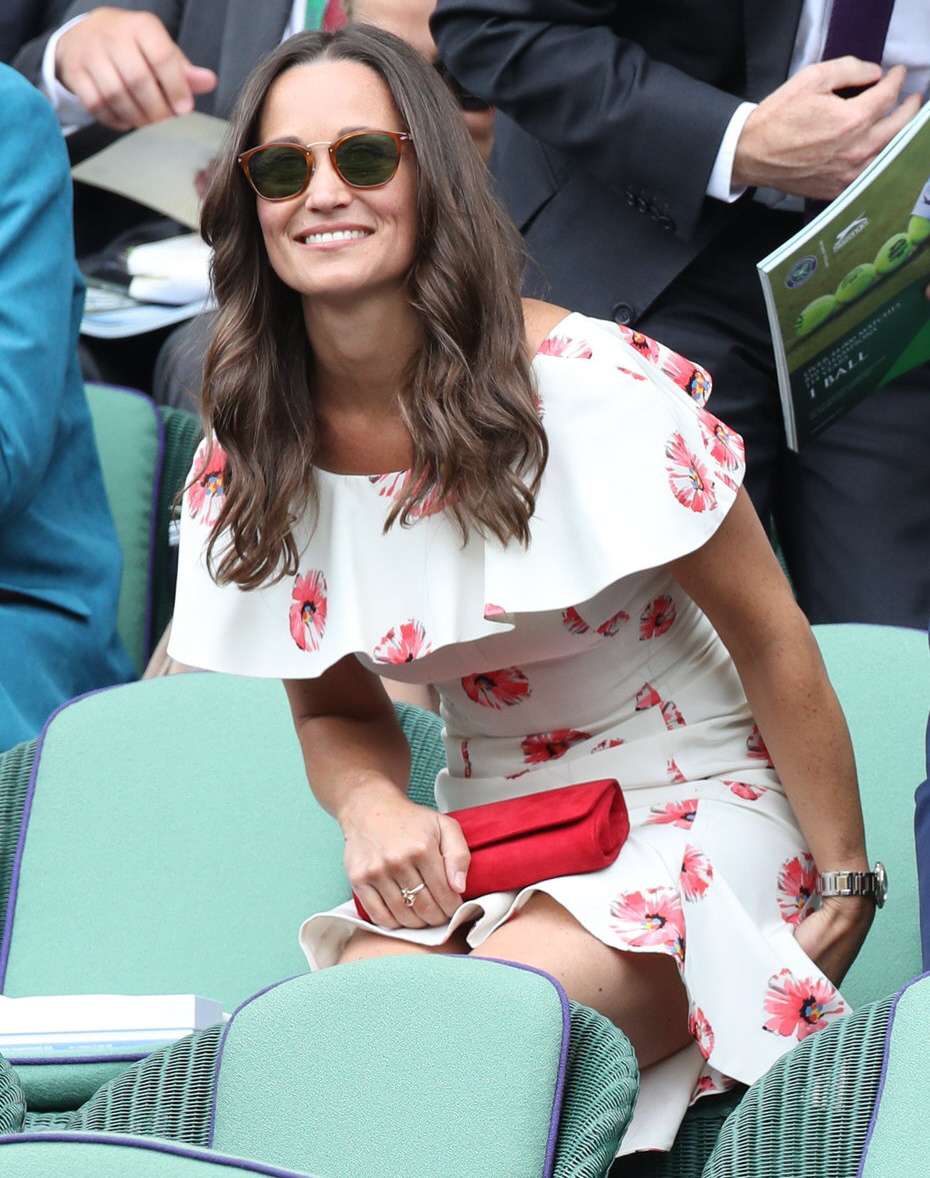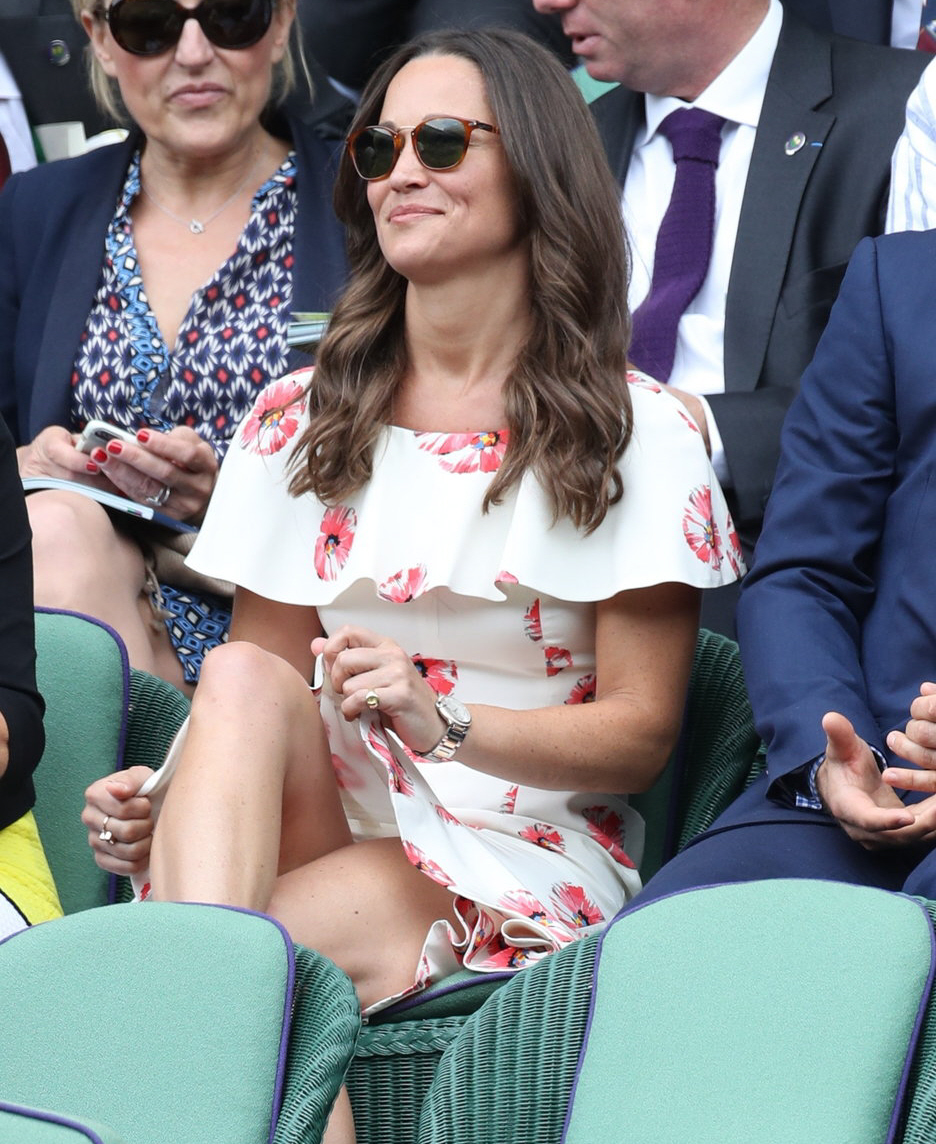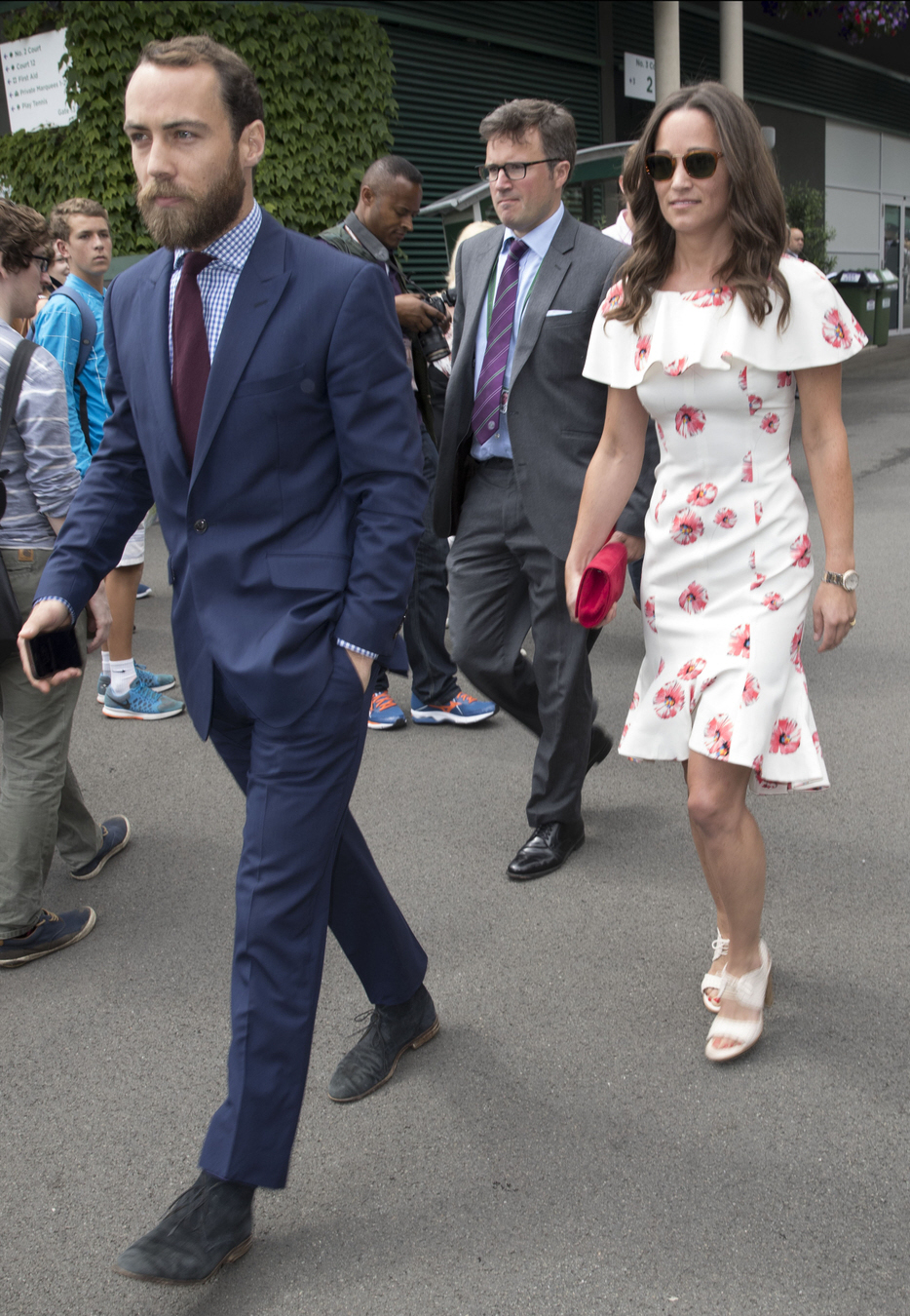 Photos courtesy of Pacific Coast News.