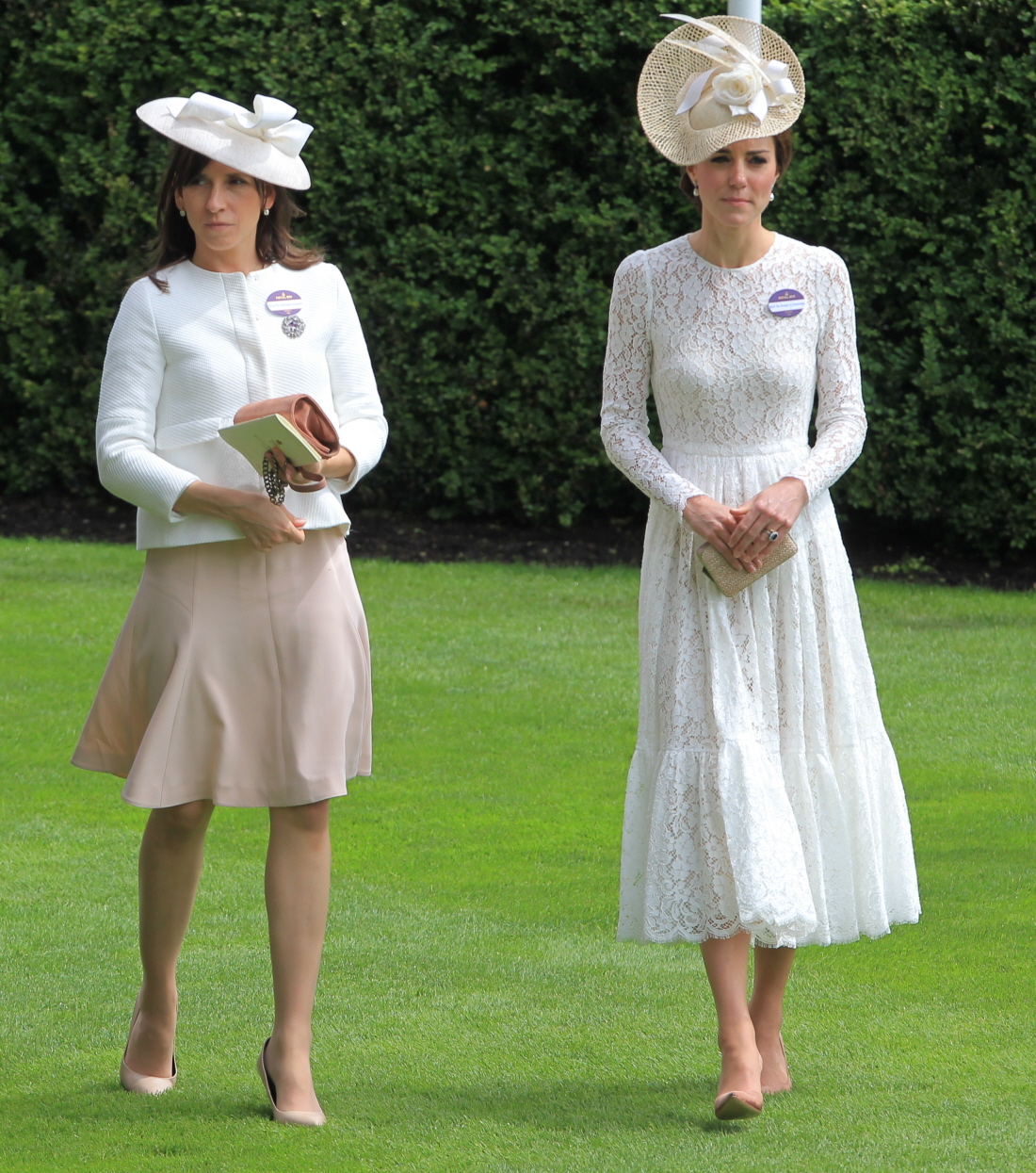 These are photos of the Duke and Duchess of Cambridge at the Royal Ascot today. They promised the Queen they would finally make an appearance and so they did. Making this their sixth day of work in a row. They really are going to need an epic vacation after this!
Kate chose to wear this £3,450 Dolce & Gabbana dress and a fancy new fascinator. Is the dress worth that amount of money? I'm sure if we could see the dress in person, the lace would look beautiful and maybe the style is better in person too. But in photographs, this D&G dress does not look like it should cost £3,450. And yes, she looks like a giant doily. Kate has a thing about lace dresses, and she probably has four lace D&G dresses alone, plus another 20 lace dresses by other designers. Also: the skin-matching nude shoes are killing me.
It's just a personal thing for me at this point, but I don't like or understand the Duchess of Cambridge's style. Every now and then, she'll happen upon a decent look and she'll get widespread praise, and then she'll just return to this. Her default style, I think, is very lacy, very brocade-y, very pleats and ruffles, very "girly." And what consistently looks good on her is minimalist style, everything clean and simplified and bright, but she doesn't understand that, or she ignores the praise she gets when she goes for more modern and less fussy looks.
Also: the best accessory is good posture. Just a reminder, peeps!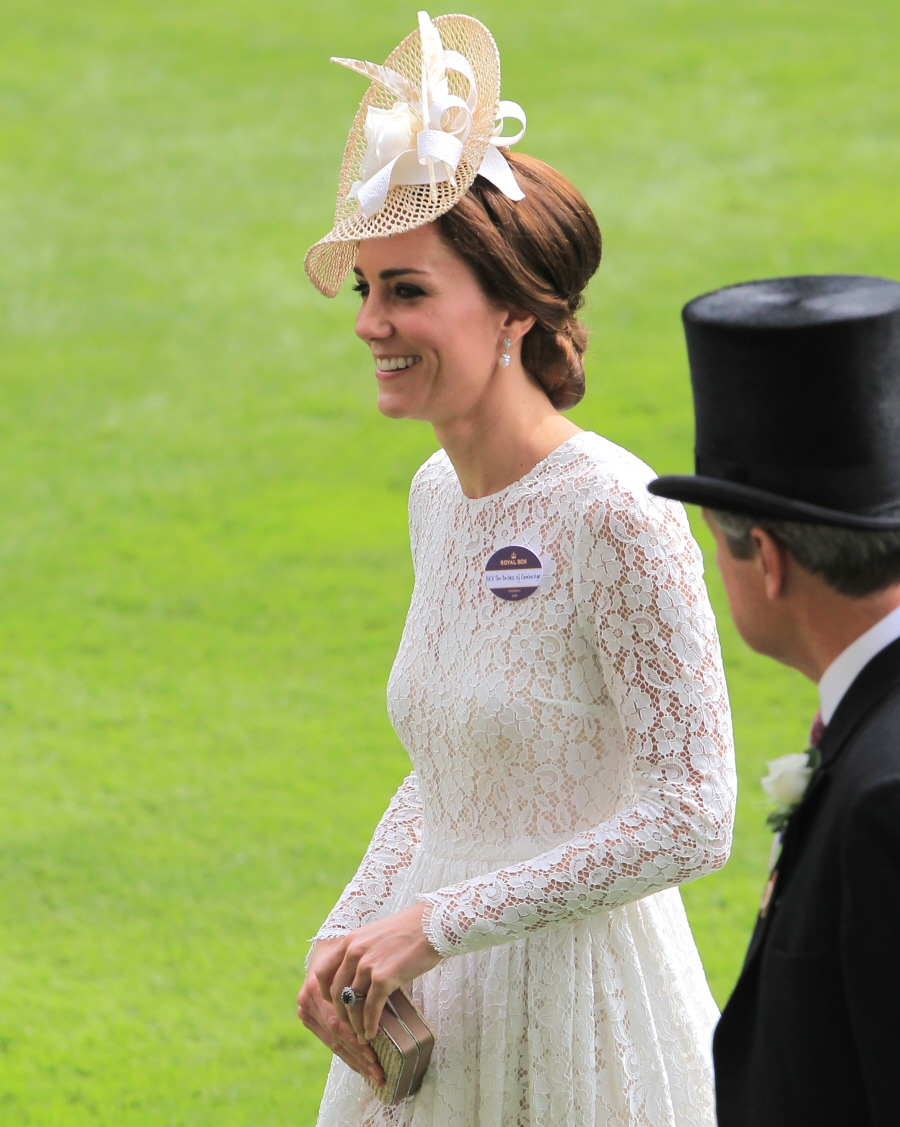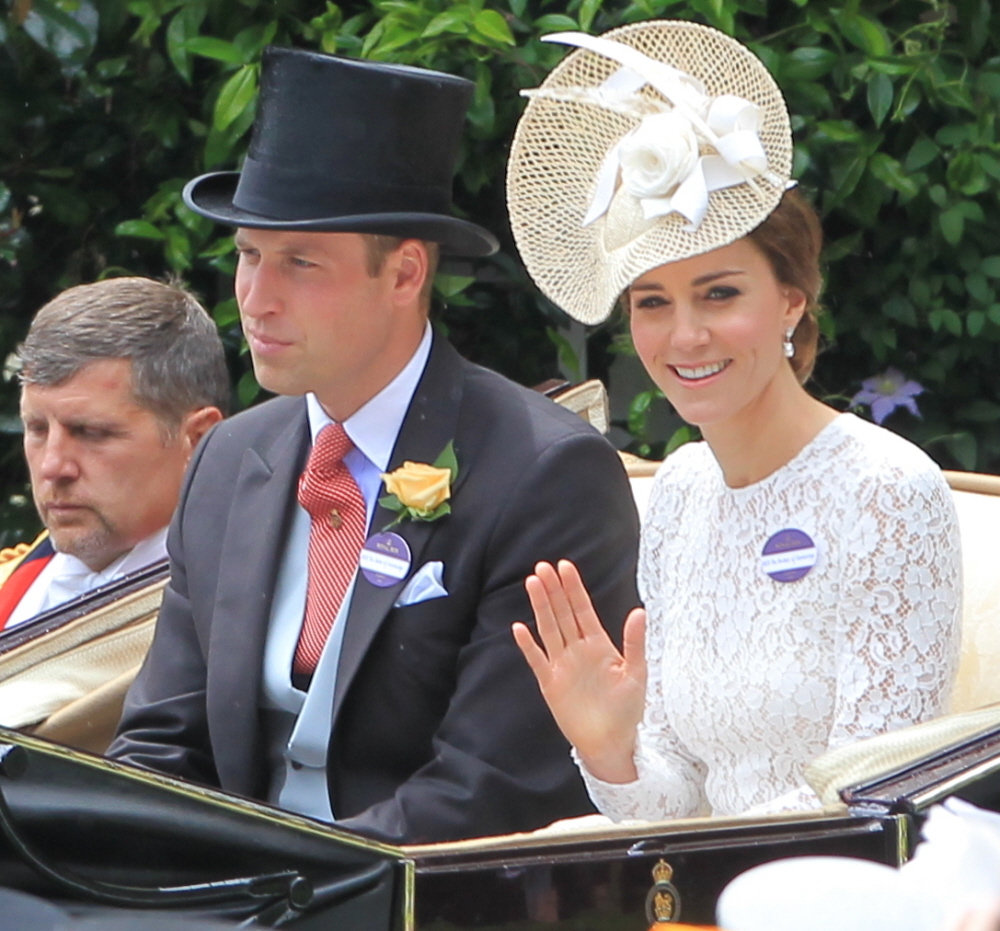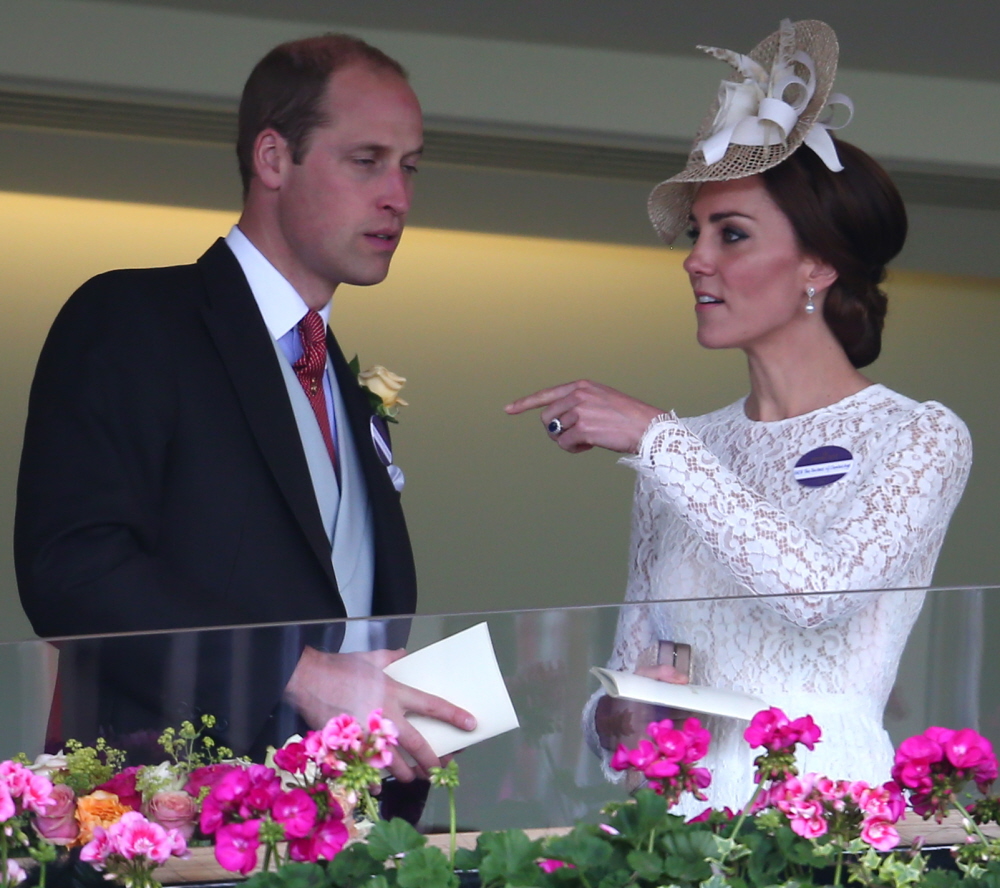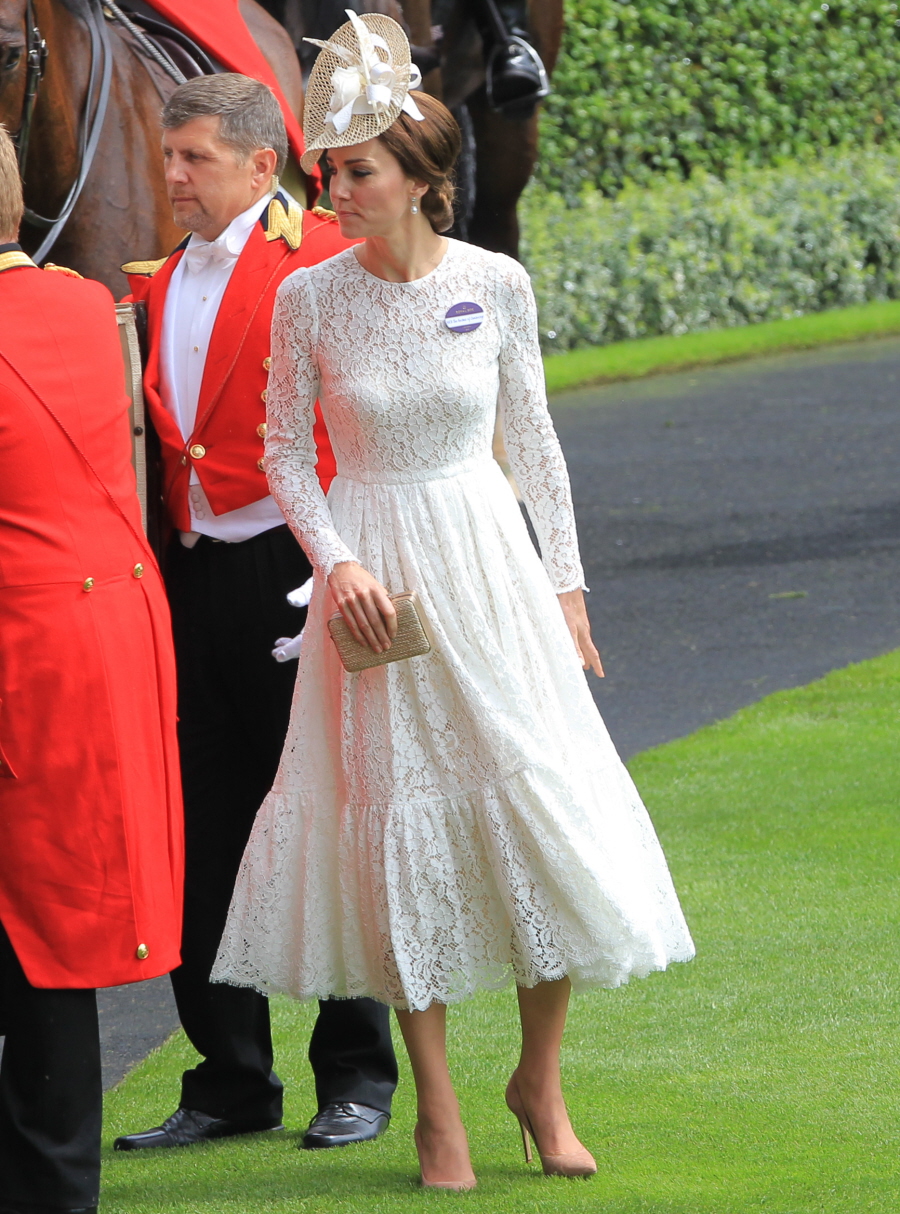 Photos courtesy of WENN.