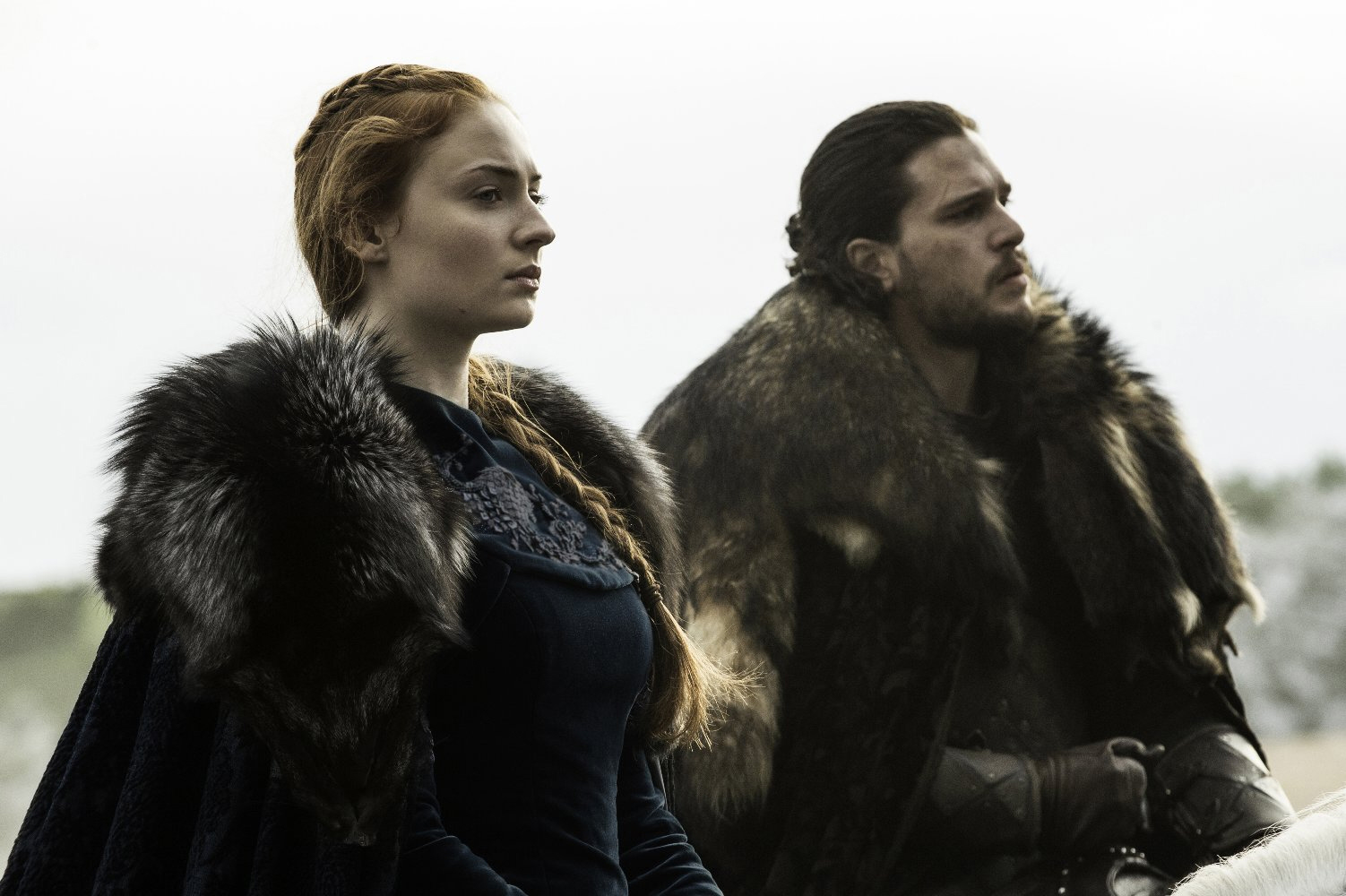 SPOILERS for Game of Thrones.
Yesterday, we had a recap of the Game of Thrones Season 6 finale, "The Winds of Winter," arguably one of the best hours of television in the history of television. Everything was pitch-perfect, storylines moved forward, and there is (as always) a great deal of anticipation for season seven. HBO also released some behind-the-scenes videos of the actors talking about the finale and what it means for Season 7. I found this video, below, very interesting. Kit Harington, Sophie Turner and Liam Cunningham (Jon Snow, Sansa and Davos) discuss their final scene, the "King In the North" scene where all of the Northern houses rally behind Jon Snow as Ned Stark's heir, The White Wolf and true King In the North.
Kit's interpretation of the scene is that there is a deep "dysfunction" between Sansa and Kit, and he thinks Jon is "oblivious" to what Sansa is feeling: "He hasn't actually learned his lesson from actually trying to pay attention to what she's feeling. He says he has, but he's asking her to trust him. He's not listening and watching and observing her. I think that could be a real problem for him." Cunningham also thinks Sansa is going to have a problem with Jon running things at Winterfell, and Sophie points out: "He's named King in the North and she gets no credit for it."
What's weird is that the actors' interpretation of their own characters was not how it came across to me at all! When that amazing child Lady Lyanna Mormont shamed all of the grown-ass men into recognizing Jon Snow as King in the North, I thought Sansa looked proud. My interpretation of Sansa throughout Season 6 is that she's come into her own as behind-the-scenes power player, but what she wants more than anything is to be home at Winterfell and to get revenge on her enemies. Which is different than wanting to be declared queen of the North, or Queen of Westeros or whatever. Sansa wants security, and if she stays next to Jon, she'll have it. And honestly, if you put Jon and Sansa together, between them they make a reasonably effective leader. But yes, Jon does need to work on listening to her. So what was the look between Sansa and Littlefinger at the end? I'm still trying to figure it out.
Also, Kit did a video interview with W Magazine which… I know Kit Harington Says Words and I know we're always supposed to roll our eyes at him, but I found him sort of charming and sexy here.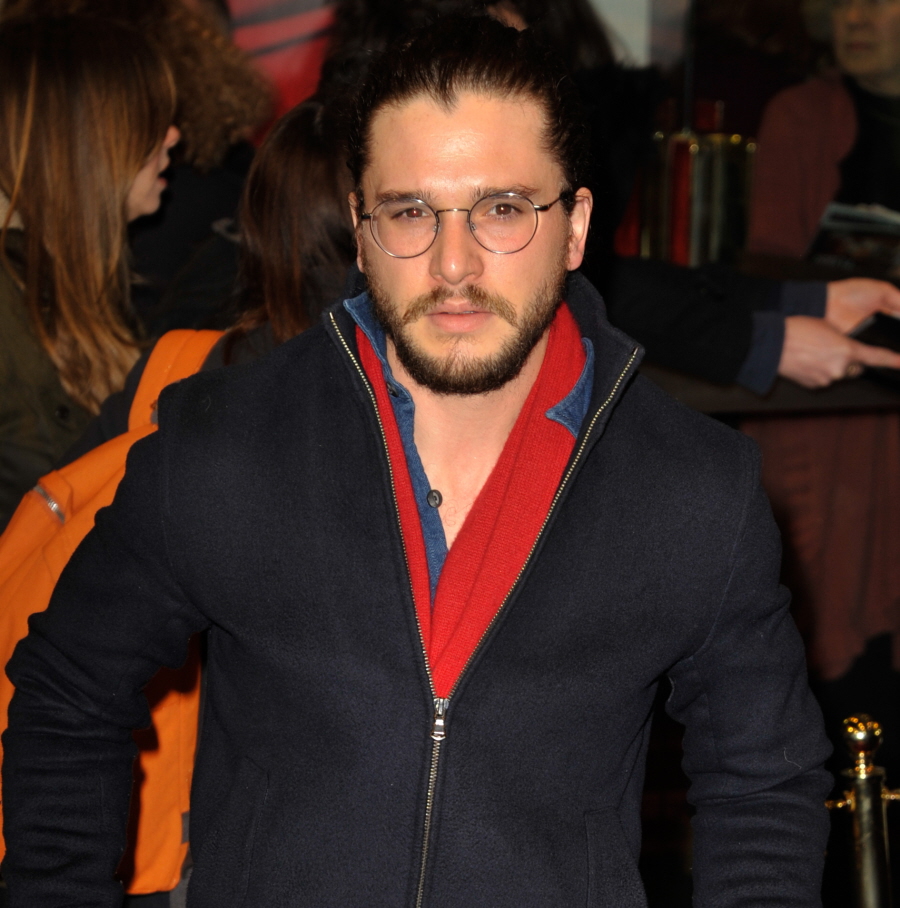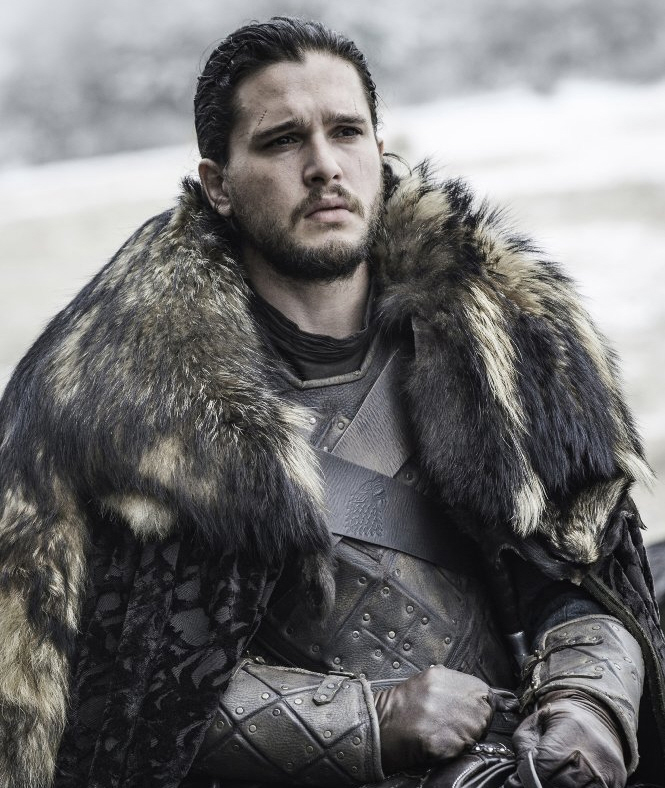 Photos courtesy of WENN, HBO.