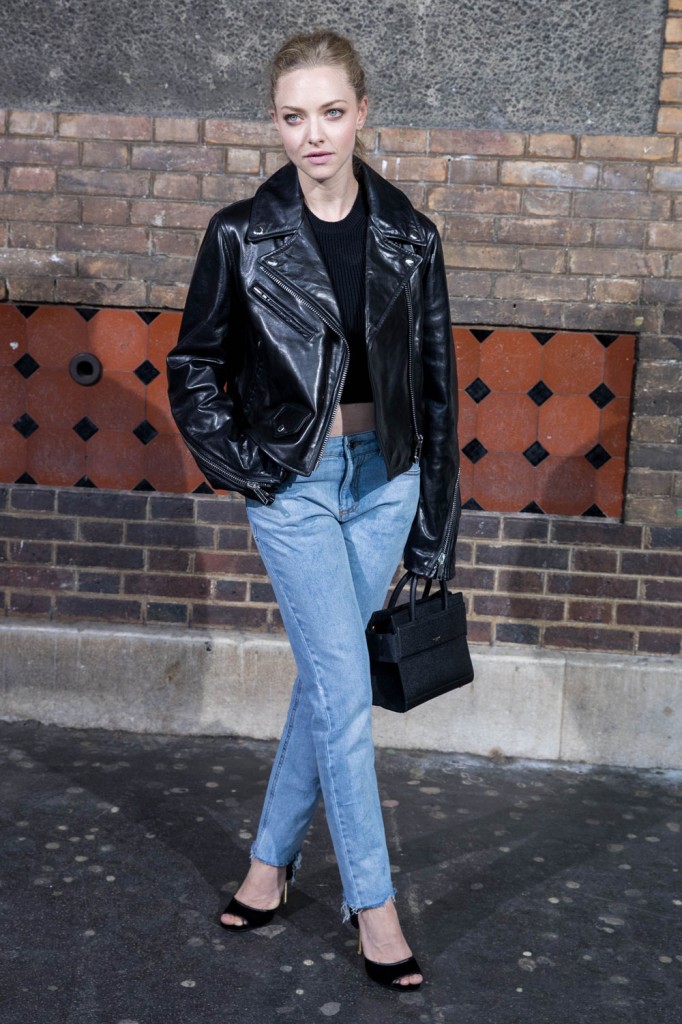 Here's Amanda Seyfried outside the Givenchy menswear show in Paris on Friday with her boyfriend, Thomas Sadoski. These two made their Instagram debut earlier this month and I believe this is their first major event as a couple. Of course they met while starring in a play together last year, when they were both with other people and Thomas was married, but this is the first time they're together together. Amanda wore this totally 90s outfit complete with a crop top sweater, light jeans and a leather moto jacket. I love it! She looks adorable and this brings me back to my youth. Thomas was given a velvety hoodie to wear.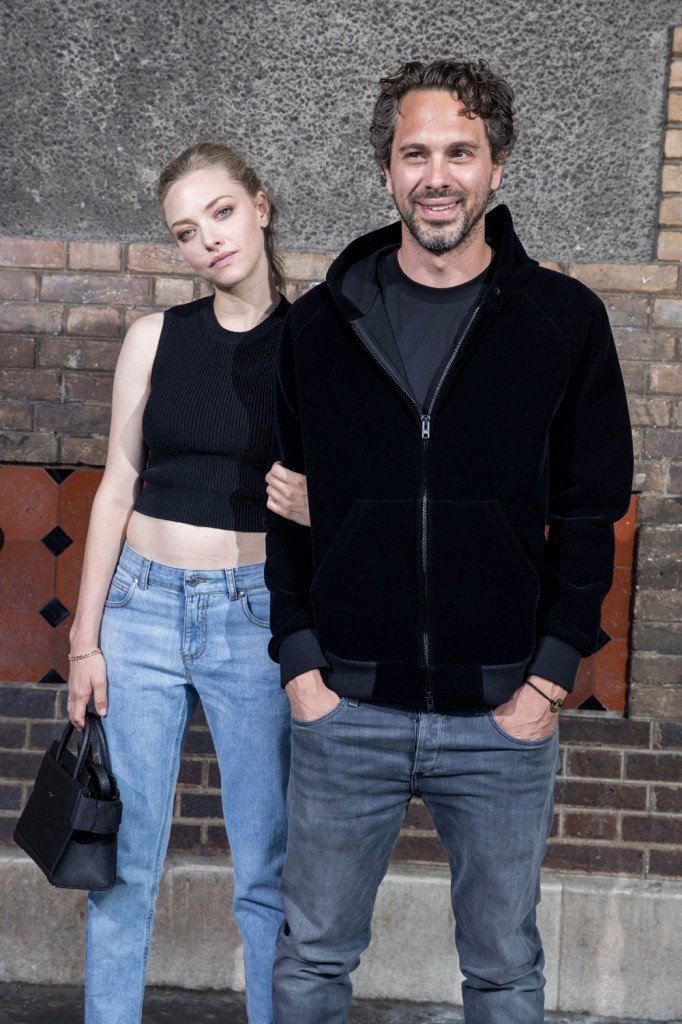 Amanda represents Givenchy perfume and she was also in Paris shooting a commercial for the brand. They had her in a light pink lingerie-look slip with an oversized shirt on over it and she was posing on a bridge with her legs up to the side. You could see up her slip from some of the side angles, and I did see some unfortunate photos of that, which made their way to Reddit. (I'm not linking those.) You can see a SFW video of the photoshoot here, and she was professional during the shoot but was obviously uncomfortable and pulling on her shirt for coverage when she got down off the bridge.
As for those photos, Amanda tweeted that she was wearing a thong and and that "a grown man" is the one who took the photos from that angle and sold them.
That was not a vagina it was a Cosabella nude, lace thong. pic.twitter.com/DGzLDyswJJ

— Amanda Seyfried (@AmandaSeyfried) June 24, 2016
…which doesn't mean I'm not disturbed by a grown man taking + selling these shots. Underwear or not, it's still up my skirt.

— Amanda Seyfried (@AmandaSeyfried) June 24, 2016
I like how matter-of-fact she is: "That wasn't a vagina…" and she even included a photo of the thong, which you can see on her tweet. I think she got the photo from a sales website. You can buy those panties at Kohl's! They're $16, so Seyfried wears underwear that I could afford. I would have pegged her for a La Perla wearer. I feel bad for her though, she was just doing a job and she had to deal with upskirt photos. She handled it like a pro.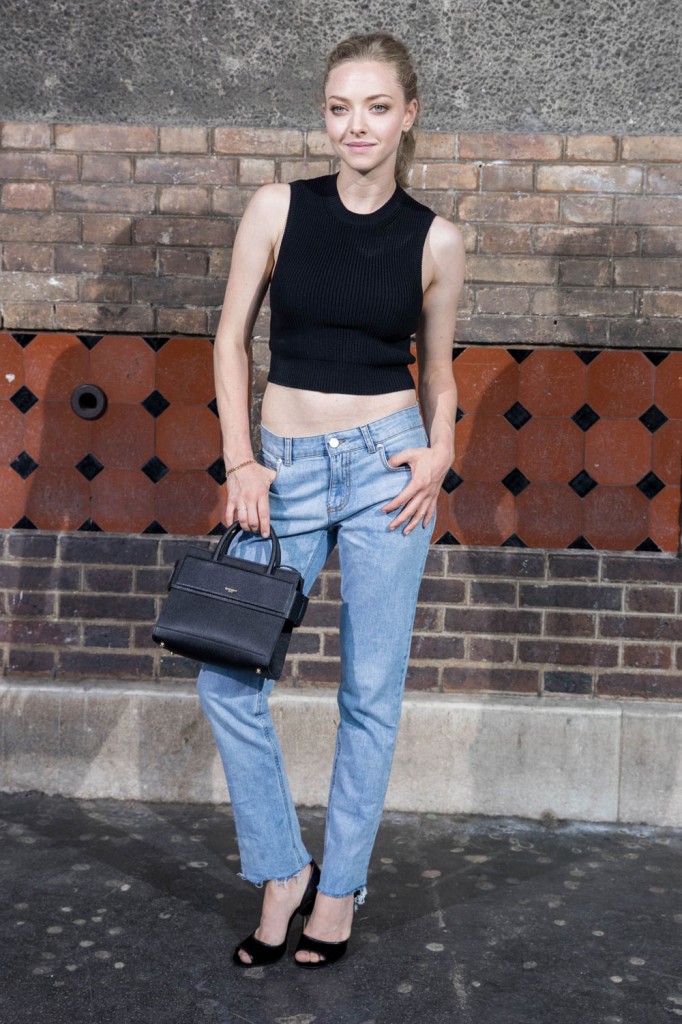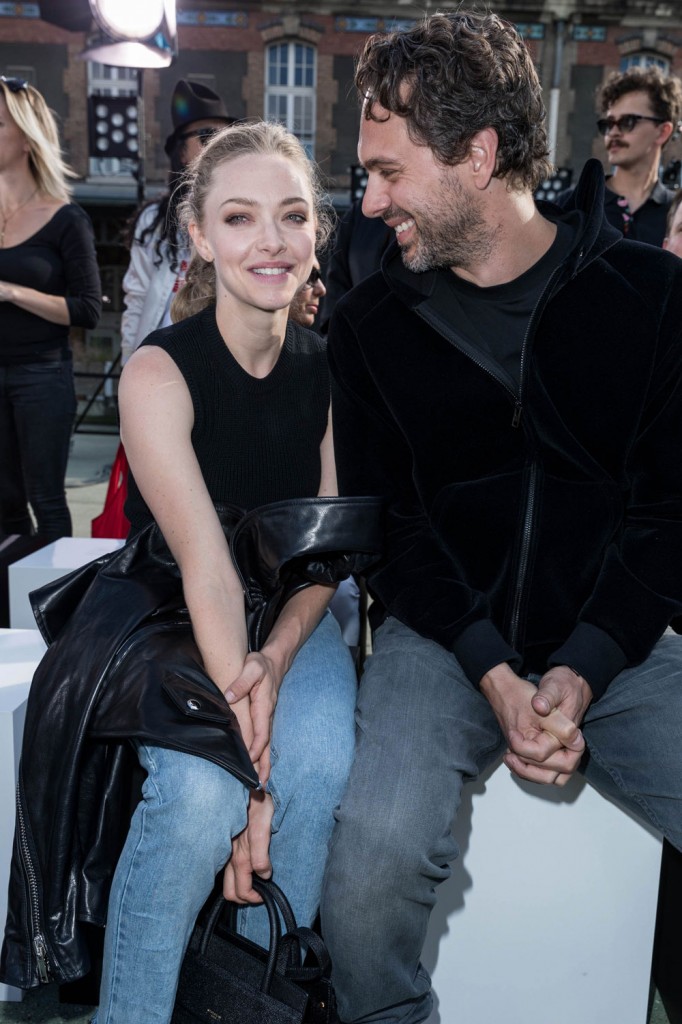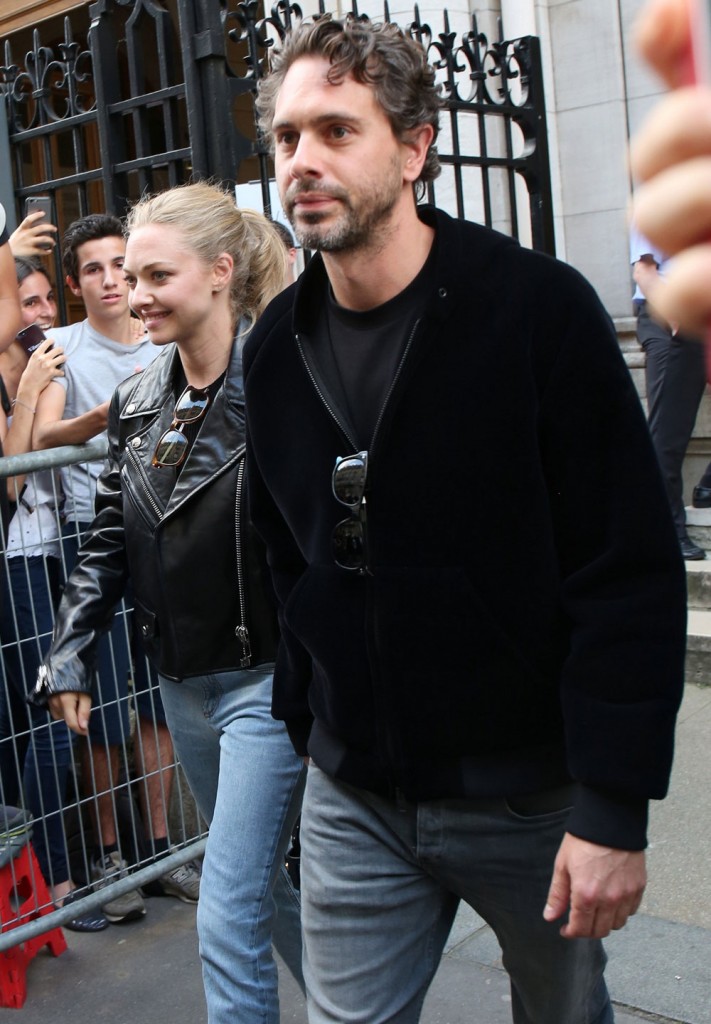 photos credit: WENN.com and FameFlynet