I thought Johnny Depp had no interest in coming back to LA? I thought LA was beneath him and that there was no one in LA he wanted to see? Well, Depp made his way back to LA this weekend and he surprised everyone at the Comedy Store on Saturday night. He made an appearance on stage, and posed for photos and everything.
Guess who Depp came out to see? Doug Stanhope, who is now being called "Johnny's best friend" by some media outlets. I thought Doug and Johnny have only known each other for a few years? Hm. Stanhope was the comedian who penned that op-ed claiming that Amber Heard was a blackmailer and liar, and Stanhope knows that because Depp told him! Amber Heard currently has a pending defamation lawsuit against Stanhope, but that hasn't stopped Stanhope from continuing to talk about his friendship with Johnny Depp. Stanhope told Howard Stern last week that Depp had called to thank him for "being honest" about Amber. Here's what went down at the Comedy Store:
Johnny Depp went from audience member to star of the evening while hanging out at Los Angeles comedy club The Comedy Store Saturday night. E! News has learned that the Pirates of the Caribbean star was hanging out with friend Doug Stanhope as well as with other pals and comics. During comedian Mat Edgar's set, Edgar mentioned to the audience that Depp was hanging around, but little did he know that the Edward Scissorhands actor would surprise everyone by walking out onstage.

The audience, as well as Edgar, was surprised and shocked by his unexpected cameo. When he walked out onto the stage, Depp joked that Edgar's time was up (comedians receive 15 minutes). The two joked and bantered back and forth for a little bit, drawing a massive applause from the audience.

E! News has also learned that Depp and Stanhope arrived together and mostly hung out with each other throughout the evening. Another comedian, Stanhope was not scheduled to perform that evening, but he has performed at The Comedy Store several times in years past.
So, there you go. Depp is back in LA and spending time with his bro-friends who enable him, basically. I kind of wonder if Depp is back in LA to take some meetings with his lawyers and possibly work through a comprehensive settlement with Amber. Even though Amber keeps telling the world she's ready, willing and able to testify against him, I think if Depp gives Amber a generous enough settlement, they can put this thing to bed.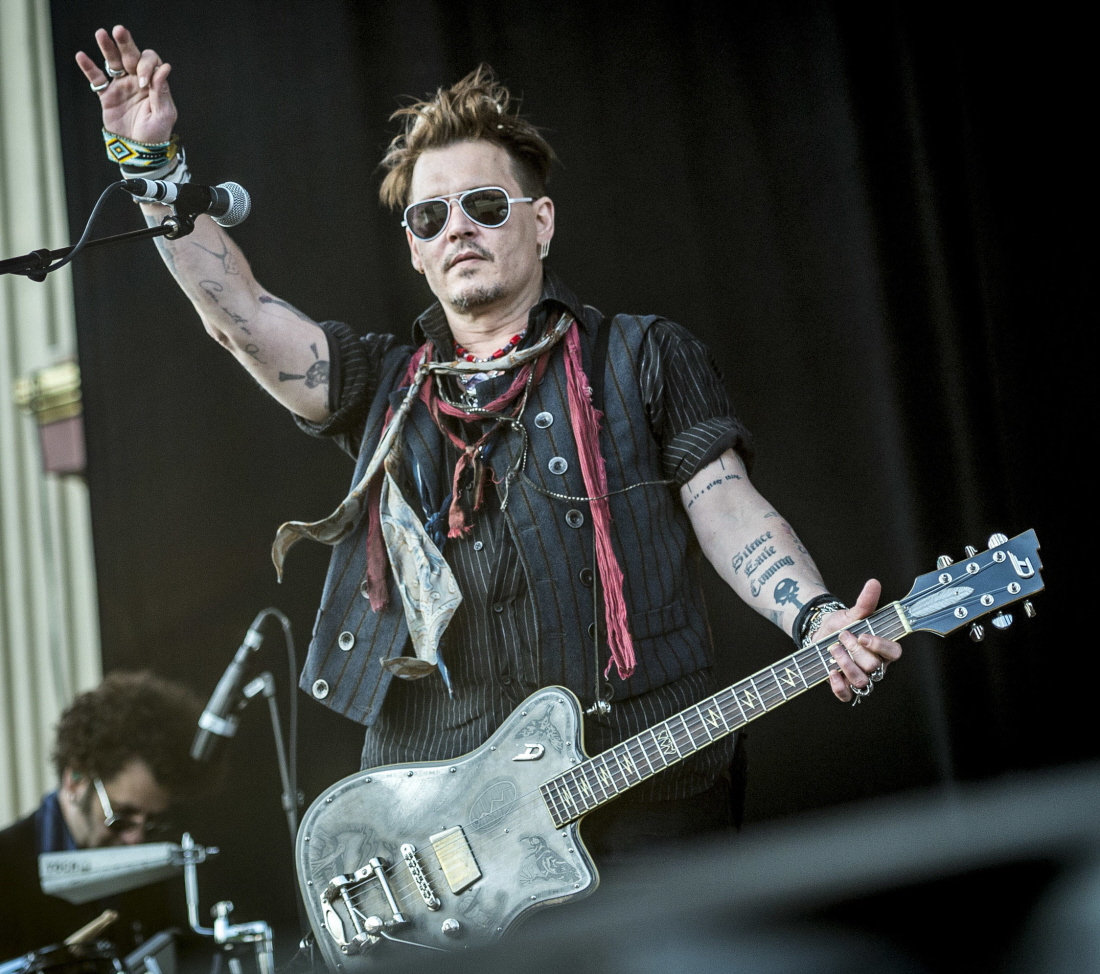 Photos courtesy of Fame/Flynet, Instagram.