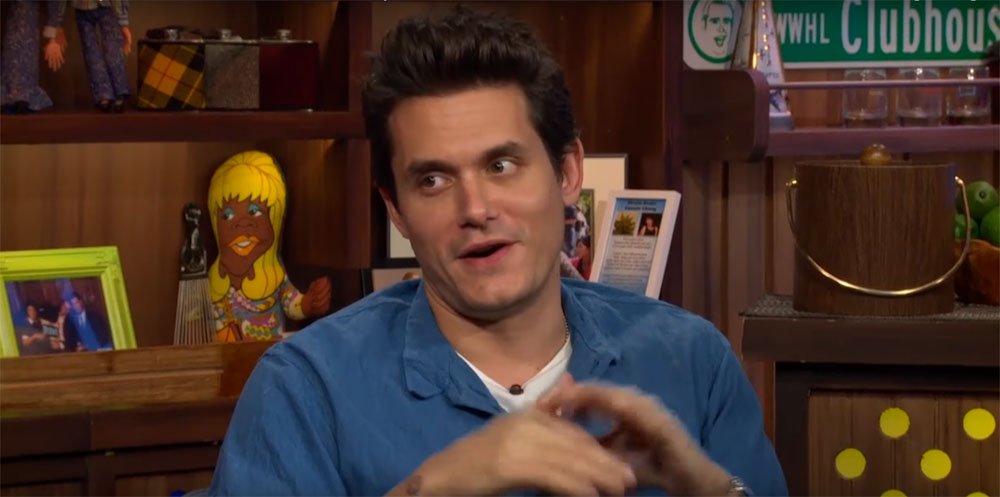 John Mayer is surely watching the madness unfold as his ex girlfriend, Taylor Swift, trots her new British boyfriend around Europe for photo ops at various tourist spots. He's also likely paid attention to his more recent ex-girlfriend, Katy Perry, and her new romance with Orlando Bloom. Katy's occasional vacation photos and leaks to the press seem positively quaint when compared to Taylor's blanket-the-press strategy. So John is feeling single, but more than that he's feeling the pinch of no longer having a famous girlfriend to get him paparazzi attention. This has been his M.O. for years with girlfriends like Jessica Simpson, Jennifer Aniston and of course his on-off-whatever thing with Katy Perry. He's feeling that void, and he's ready to settle down ladies! Mayer made this announcement on Watch What Happens Live:
Speaking on Watch What Happens Live on Tuesday night the 38-year-old singer said he's 'worked hard' to get to a place where he might be able to settle down with the right woman.
'I'm ready to roll, I'm older and more mature than I've ever been and the stage is set,' said Mayer who has also been linked to Minka Kelly, Jessica Simpson, Mandy Moore and Jennifer Love Hewitt.

'There's nobody on the stage, but I'm excited for a meet cute…because I feel ready…I'm very protective of that zone because I know how much I worked and how hard I worked to get that zone there,' rambled the guitarist, who has been dubbed 'Mayer the Player' in the past.

Adding: 'So I'm single and I'm excited about the future'.

'I'm excited about your future too, you're dreamy electric cowboy,' joked the show's gay host Andy Cohen.

When asked if he had ever thought about making a 'less sexy face' while playing the guitar Mayer said: 'It's a pained sexual face now'.

The No Such Thing musician learned that Khloe Kardashian has his XO cover of the Beyonce song on her lovemaking playlist.

'I did not know that. Totally 100 percent flattered,' he said.

Adding: 'How long is her playlist? Because if you're a guy and you have a sex playlist, it should be a really long one'.
You know if Katy Perry was still single he'd be stringing her along, like he did for years, but since she's in a committed-ish relationship now he needs another famous woman to string along. Hopefully all the A and B listers are wise to his game now, but I'm sure there are a few real housewives and reality stars who would be up for it. Maybe that's why he made the announcement on Bravo, he knows his audience.
Oh and in terms of that sex playlist thing, we've heard that John plays his own music while he's having sex so I would imagine he just queues up his catalog.
Here's a clip of John being flattered that Khloe Kardashian's sex playlist includes his cover of Beyonce's XO. He's with the Grateful Dead's Bob Weir, with whom he is currently touring on the Dead & Company tour. The groupies are likely different than John is used to. Notice that when Mayer claims that people think Freefaling is his song, not Tom Petty's, Weir rubs his face.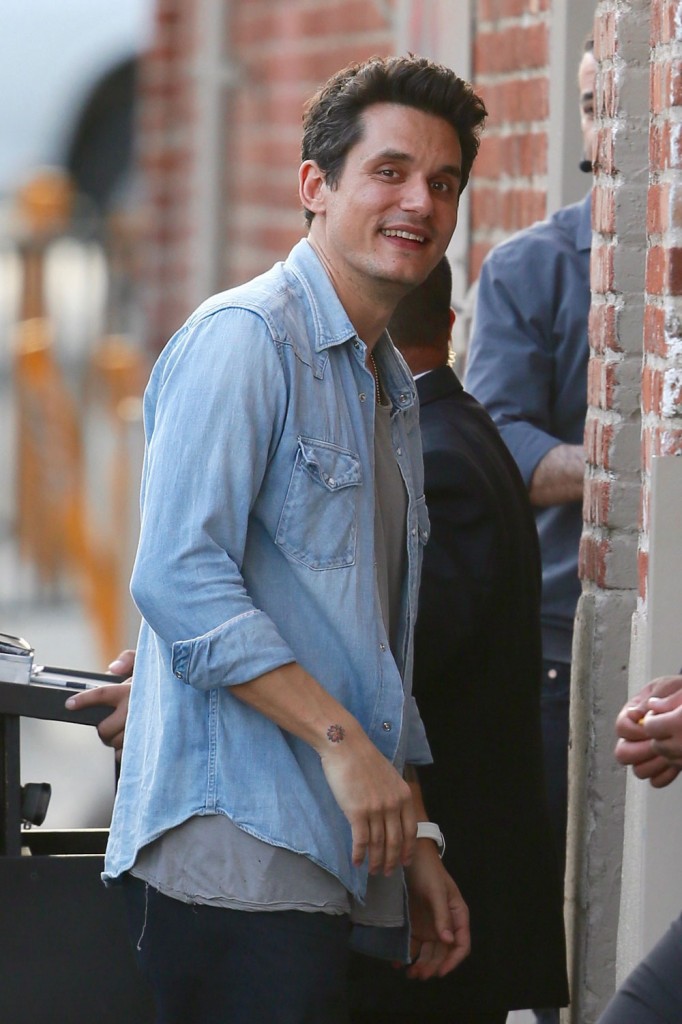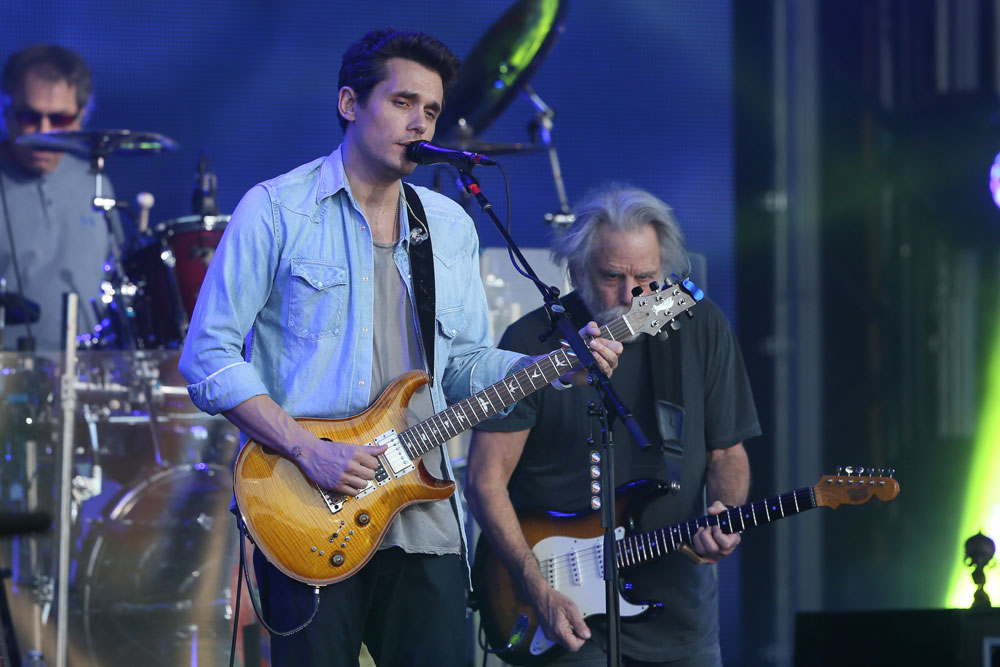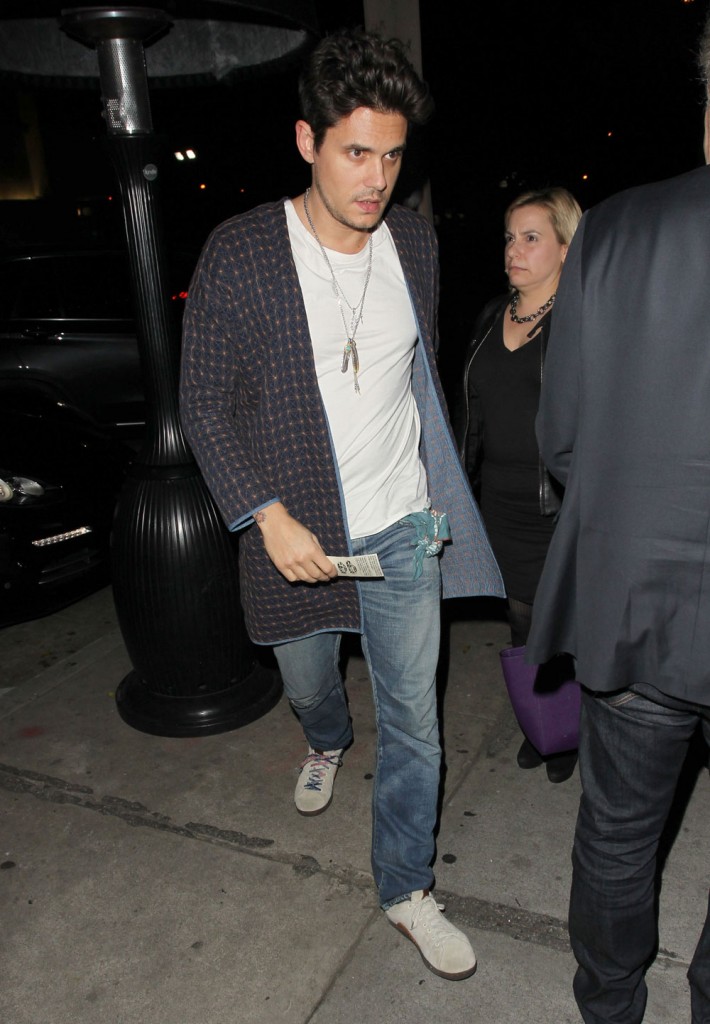 Photos credit: WENN and FameFlynet