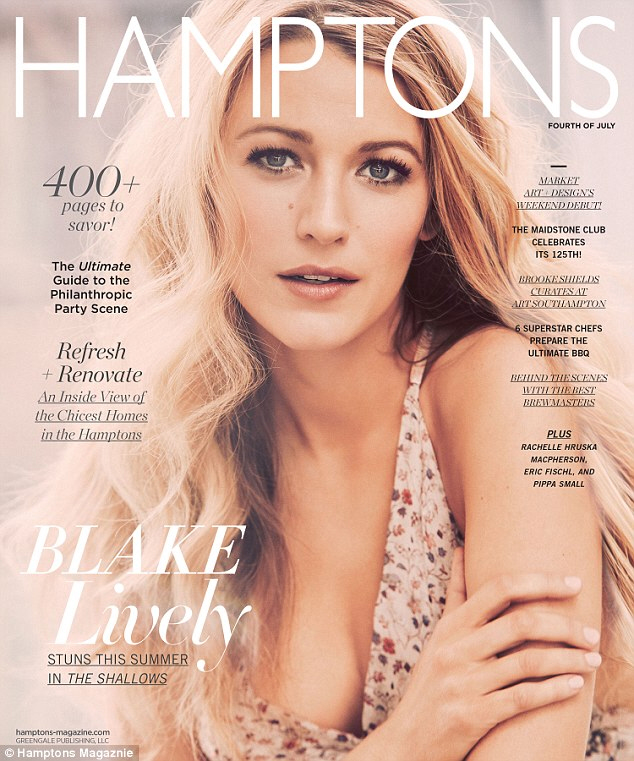 Everything's coming up roses for Blake Lively these days. Does that surprise you? I guess I'm not really surprised: Blake is one of the all-time best hustlers. What she lacks in enunciation and acting skills, she makes up for in hustle. The Shallows is doing surprisingly well at the box office, and Vox even ran a hilariously bitchy "explainer" for why Blake continues to find success – go here to read. Anyway, she covers the new issue of Hamptons Magazine, and she talks about The Shallows and Café Society, the Woody Allen film which comes out in a few weeks. From what I heard, Blake's role isn't even that big? Kristen Stewart has the more significant role, but from the way Blake is hustling, you'd think Café Society was her Blue Jasmine. Some highlights:
Working with Woody Allen: "It's really cool to work with a director who's done so much, because he knows exactly what he wants. The fact that he does one shot for an entire scene—[and] this could be a scene with eight people and one to two takes—it gives you a level of confidence because when he's got it, he knows he's got it. He also is really encouraging as to why he cast you, so he'll say, "Say the dialogue that's written and then you can improvise for a while." And his dialogue is so specific, and it's speaking in a 1930s dialect and [with period] references, so it's intimidating to think, Oh, let me just improvise there and hope that my words blend seamlessly alongside Woody Allen's. Which they clearly wouldn't and don't. But he's very empowering."

Working with a CGI shark: "Ninety-nine percent of this movie was me acting to a piece of pink tape or a man with a shark fin swimming around me in circles just so the camera could track where the shark would be CGI'd later. That was incredibly challenging because I really appreciate having a costar to play off of and I feel like they always make me better. This movie, I only had my imagination to play off of."

Her red carpet style: "It's mood-based, it's environment-based, knowing what the event is. Something like Cannes, for example, is incredibly Old Hollywood, glamorous, iconic; there's the wind of the Côte d'Azur—you want things that will blow in the wind, that will look beautiful in the sun, that drip down a sweeping staircase. It's the same thing with the Met: You think of the staircase that your outfit could drip down. You sort of look at the event cinematically and you think, What character do I want to play? Red carpet is not real life, so you're always sort of playing a character when you're on it.

She loves to discover artisans: "My style is very much a reflection of my experiences and my moods, who I am and where I've traveled. Whenever I travel, I like to discover little shops and restaurants and artists and artisans, and I love that to be a part of my story. So my design aesthetic, whether it's in my home or on my body, is very much an unfolding of my experiences and my stories. And that can be incredibly casual—it can be jeans and a T-shirt—but it's my dad's T-shirt maybe. It's stuff that normally means something to me. And it's also very personal and relaxed. I also like to dress up, though; I also think that's relaxing— to put on a great pair of Louboutins.
Sigh… where to even begin? Honestly, the "I discover artisans" thing bugged me more than the Woody Allen stuff. The Woody Allen stuff we've heard from Blake before, and I'm assuming her publicist told the magazine to NOT ask any specific questions about the accusations of abuse against Woody Allen, so Blake gets to spill more of her "Woody is so empowering" nonsense. If we're trying to give her the benefit of the doubt, we could say that Blake feels like she has to say that stuff because she wants to further her career. But I think she actually believes it. She believes that she's empowered by Woody. As for the artisans and her carefully curated life… she exhausts me. She can't just wear a t-shirt, the t-shirt has to be made by artisans for her father and have a lengthy backstory. Enough!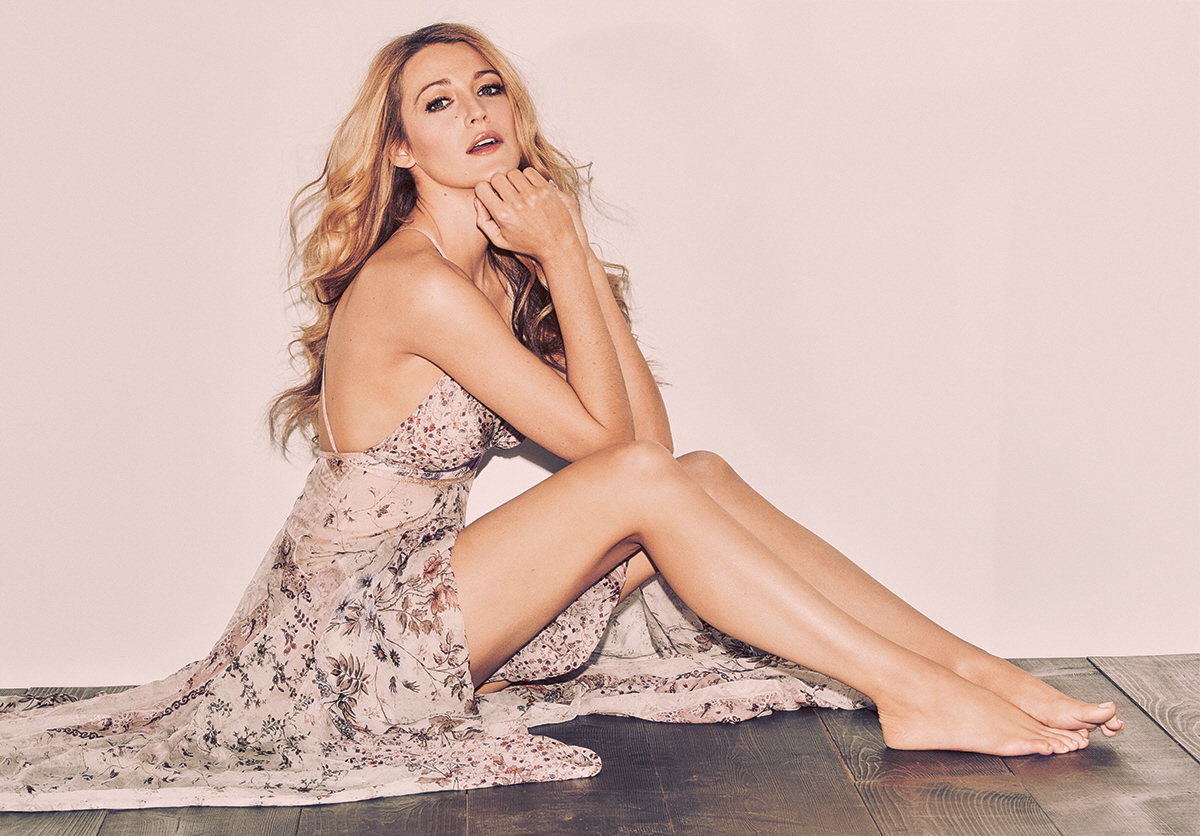 Photos courtesy of Hamptons Magazine.